Want to know where to find free puppies in Virginia? Well you've come to the right place!
You already know that puppies are adorable little sources of entertainment. However. these little guys can come with an enormous pricetag. If you're not interested in adopting a deserving dog from an animal shelter, you can mitigate some of the upfront cost by finding a free puppy.
Many shelters offer low-cost options for adopting pets – and some even have puppies available! If you can budget for it, we would strongly encourage you to check with your local animal shelter. You'll save the life of your rescued dog, and will make room for another pup in need in the shelter.
With that said, if you're married to the idea of bringing a new puppy into your home, check out these resources to assist you in your search for a free puppy.
Before you read this guide, "Where Can You Get Free Puppies in Virginia," you can check out these other dog-related recommendations from our team at We Love Doodles: Best Corgi Rescues in Virginia and Best Poodle Rescues in Virginia.
Find Free Puppies Near Me in Virginia
Free puppies aren't always easy to come by. However, you can find a free puppy in Virginia with patience and the right resources. Here are some effective ways to find healthy puppies for free in Virginia.
Dog Product Recommendations: Best Flea Collars For Dogs and Best Dehydrated Dog Food.
1. Check with dog shelters in Virginia
There are hundreds of dog shelters scattered throughout the United States. Virginia has many dog shelters that accommodate thousands of puppies and dogs. Due to the high intake of dogs and puppies, shelters often euthanize those who don't get adopted after a certain period.
Shelters adopt their puppies and dogs for a small fee. However, sometimes they give the puppies away for free! All you've got to do is ask – the worst they can say is no! It will be helpful to bring vet records for your existing pets with you. Prove yourself to be a responsible pet owner to increase the likelihood that the shelter will waive the adoption fee.
Since most shelters accept dogs regardless of their condition, it's possible that your puppy will have health or behavioral problems. Hence, we recommend visiting the vet immediately after getting a free puppy from a shelter.
More Dog-Related Guides: Best Dachshund Rescues in Virginia and Best Beagle Rescues in Virginia.
2. Inquire at a rescue organization
Rescue organizations are slightly different than animal shelters, as they're usually privately-run non-profits. Check online for reputable rescues near you, and run the business through a site like CharityWatch to check their reputation.
While you can find free puppies in Virginia by checking rescues, it's important to note that your adoption fee helps animals in need. These organizations use the proceeds from adoption fees to help cover the costs associated with rescuing and rehabilitating deserving dogs. Consider volunteering or contributing in some other way.
Check your local rescue's calendar – often these groups host fee-free adoption events! You'll still need to complete the application process, but some shelters only require that you show up for a meet-and-greet.
Special populations may also be eligible for free dogs or significant discounts. Military personnel and retirees, law enforcement, healthcare workers, and teachers are a few examples. If you're a senior citizen, you're less likely to be approved for a dog. However, senior dogs are frequently offered to senior humans for free or an extremely low adoption fee.
Here are some options to explore:
More Dog-Related Guides: Best French Bulldog Rescues in Virginia and Best Border Collie Rescues in Virginia.
 3. Contact local breeders
A dog breeder might be the last option you consider when looking for a free puppy. Breeders often charge high prices for their puppies, as the business is demanding and expensive.
With that having been said, you can check with breeders in your area to find out if they're giving away any dogs. Sometimes, puppies don't get adopted because of their health, size, or other characteristics. Maybe a puppy has been in the care of the breeder for a long time. Or maybe the kennel had intended to breed the dog, but later changed their plans!
Breeders also gift adult dogs to owners – dams and sires that are retired from breeding are usually only a few years old and have been raised as family members. Bonus: the dogs come to you pre-trained and socialized as well as spayed or neutered!
Breeders aren't the most reliable source for free puppies in Virginia, but you never know what you'll find unless you look!
More Dog-Related Guides: Havanese Puppies in Virginia For Sale and Best Australian Shepherd Breeders in Virginia.
4. Use social media platforms
Social media platforms are a great place to find free puppies in Virginia because, well, they're social! You can connect and chat with dog lovers across the state; many are breeders but others are just families with litters of puppies to rehome.
If there's a particular breed you're searching for, enter it into the search box on Facebook, Instagram, or whichever platform you're using. Posts and pages will appear, and you can like or follow the ones you're interested in. Otherwise, just search "free puppies near me" and you'll be shown your local results.
Unfortunately, puppy mills and those who abuse dogs have caused social media platforms to disallow animal sales within marketplace features. Despite precautionary measures, people with ill intent still post on these sites, so take your time to interview the puppy's owner! Bring a friend with you and meet in a public space for your safety.
More Dog-Related Guides: What is a Butter Dog Trend on TikTok?
5. Check newspaper ads
Newspapers aren't the most reliably utilized these days, but some people still post in the classifieds! Those who aren't tech savvy, in particular, rely on this analog advertising method.
Pick up a copy of your local Sunday paper for the best chance at finding free puppies in Virginia. The ad likely won't contain much information, so you'll have to contact the "seller" via their preferred contact method. Take your time in interviewing the owner to ensure that your puppy is coming from a safe and healthy environment. As with social media ads, you'll want to bring a friend with you when you respond.
More Dog-Related Guides: Best Puppies That Don't Grow Big.
Costs of Owning and Raising a Dog
Before looking for a free puppy, you want to ensure you can afford to raise one. While dogs are wonderful companions, they're not cheap to maintain, so make sure you consider all the costs associated with bringing home your "free" dog.
Here are some of the channels your money will enter when raising a puppy:
1. Food and treats for your puppy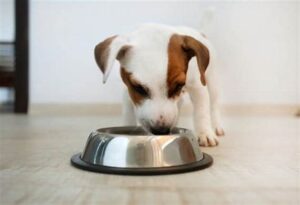 One of the most important things every pet owner should invest in is high-quality dog food. Your puppy needs food specially formulated for its breed, age, and size. Buying breed- and age-specific food is highly encouraged, as it would ensure your puppy gets all the nutrients, vitamins, and minerals it needs at that stage of life.
High-quality food would cost you between $20 to $60 per month, which is about $250 to $700 per year. The actual value depends on your dog's size and energy level. Special diets, such as veterinary therapeutic diets, are more expensive.
Healthy dog treats are also important; you need to include that in your budget. Treats serve many purposes; they can reward your puppy for good behavior, help clean their teeth, improve their breath, and more.
More Dog-Related Guides: Best Dog-Treat Dispensing Cameras and Best Puppy Dog Food For Corgis.
2. Getting a dog bed
Like humans, dogs also need a cozy place to chill and relax in their free time and at night. Your puppy deserves a comfortable bed; providing one would cost about $30 to $200 per year. The price of the bed is determined by size and quality. You will pay more for a quality bed for a large breed. It is important not to cut costs on your dog's bedding, as a high-quality, easy-to-clean, and durable bed would cost more but serve you for a very long time.
More Dog-Related Guides: Best Dog Beds For Diggers and Best Boho Dog Beds.
3. Toys
Toys are an essential item that should not miss in your puppy's supplies. Dog toys help with exercise and mental stimulation, so you should get a few interactive toys for your puppy.
How much you spend on toys depends on how much you are willing to sacrifice for this course. You can spend $20 to $100 on toys per year, depending on how your dog likes them. Some pet owners cannot resist cute toys, so they spend hundreds of dollars on toys yearly.
More Dog-Related Guides: Best Indestructible Dog Toys and Best Plush Dog Toys.
4. Your Puppy's Routine Vet Care
Routine vet care is one of the most important parts of keeping your puppy healthy. You should take your puppy to the vet for wellness checkups one or two times yearly; this can cost about $200 to $300 per year.
Dental cleaning should also be included (once a year); it can cost between $300 and $800. Your vet bills will be significantly higher if your puppy has health issues. Hence, it would be best if you did all possible to avoid going home with a sick puppy.
More Dog-Related Guides: Rare Dog Diseases Every Owner Shoul Know.
Conclusion For Where Can You Get Free Puppies in Virginia
Patience is one of the most important elements when looking for a free puppy. You need to be patient and explore options to find a healthy companion. Don't settle for just anything that comes your way just because you're impatient! Be selective and only settle for the best.
If you find this guide, "Where Can You Get Free Puppies in Virginia," informative, check out these other dog-related articles from our team at We Love Doodles:
Before finding your free puppy in Virginia, you can learn more by watching "How to Get Free Puppies" down below: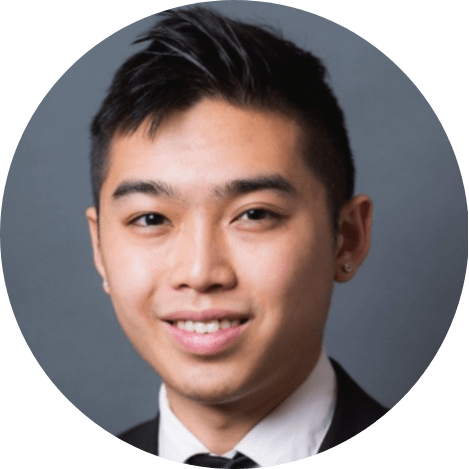 Andy is a full-time animal rescuer and owner of a toy doodle. When he's not saving dogs, Andy is one of our core writers and editors. He has been writing about dogs for over a decade. Andy joined our team because he believes that words are powerful tools that can change a dog's life for the better.
Why Trust We Love Doodles?
At We Love Doodles, we're a team of writers, veterinarians, and puppy trainers that love dogs. Our team of qualified experts researches and provides reliable information on a wide range of dog topics. Our reviews are based on customer feedback, hands-on testing, and in-depth analysis. We are fully transparent and honest to our community of dog owners and future owners.