What's a butter dog trend on TikTok? Have you seen the hilarious TikTok trend involving dogs and butter? If you've come across a dog with butter on head video on TikTok or YouTube, you may be wondering what that's all about. It's pretty harmless – it's just the butter dog meme, which is trending on TikTok and Instagram again. Here's all you need to know about the butter dog trend.
Before you scroll down to a more in-depth answer to this question, "What is a Butter Dog Trend on TikTok," you can check out these other dog-related questions answered by our team at We Love Doodles: What is a Swiss Doodle and What Are Dog Withers?
What is the Butter Dog Meme and How to Join the Butter Dog Trend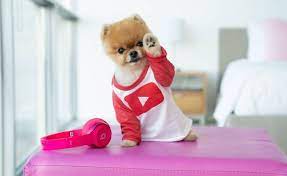 The butter dog meme (or "butter the dog meme") is a popular TikTok trend that involves taking a video of a dog with butter on its head. It's pretty silly and innocent.
Here's how it works:
Take a large block of butter.
Put the butter on the dog.
Take a video of the dog's reaction.
Post the video on TikTok, YouTube, or Instagram.
Usually, the trend involves putting a block of butter on the dog's head in between its ears. However, some people have varied the trend and put butter on the dog's back. If you do that, it will be easier for the butter to slide off.
What Kind of Butter Should You Use For the Butter Dog Trend?
It doesn't matter what kind of butter you use. It could be any brand of butter or even a block of margarine. However, don't use melted butter. That will stick to your dog's fur and be extremely difficult to clean off. The size of the butter block will depend on the size of your dog.
Related: Healthiest Peanut Butters For Dogs.
What Are The Origins of the Butter Dog Meme?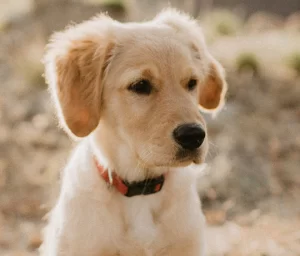 The butter dog meme originates from a video on iFunny, where people post amusing memes, pictures, and videos. The first video showed a dog with a block of butter on his head. The dog wasn't doing much – it was just an innocuous, humorous video that caught people's attention.
In the comment section, people started leaving comments saying things like:
Butterdog
Butter
Butter dog
Hence, the "butter dog" concept was born. A butter dog is, well, a dog with butter on it. While the original video did not have any audio, someone later posted an updated version of the video with audio added. In the audio, an unnamed voice says, "butter dog with the butter on him." You can see a re-upload of that video on YouTube. The audio makes the meme a lot funnier for some reason.
Related: Can Dogs Eat Garlic Bread?
Understanding the Butter Dog Meme
To fully understand why the butter dog meme is so funny, it's crucial to grasp meme culture well. In meme culture, simplified memes with no real meaning often catch on quickly. The butter dog meme is a good example. It's unusual, but it's not like there is a complicated joke you have to figure out.
It's funny just because it is – it's a butter dog with butter on it. These memes provide a quick distraction to daily life. It's a way to get a laugh even on a long, difficult day. The butter dog meme also ties into the "what the dog doing" meme from the "what the dog doing" meme video, in which many friends reach into a jar of mints.
Suddenly, we see a dog's paw reaching for mints as well. Someone then asks, "what the dog doin'?" That audio – "what the dog doing" – has been put on many other videos of dogs doing silly stuff, like the butter dog video. Many people also leave it in the comment sections of Instagram posts and YouTube videos showing dogs doing stupid stuff.
It's also possible that the meme gained popularity among dog lovers because it's the perfect counterpart to the baked potato cat meme. The baked potato cat meme is a picture of an obese cat lying on aluminum foil, with a slice of butter on top of it. The cat looks like it's about to burst into tears, which makes it even funnier.
The baked cat meme has no genuine significance, either. It's just a cat that looks like a baked potato with butter. People have since taken the butter dog meme and used it to create "meme fusion." Meme fusion is when you take two memes and put them together. For example, there is the "I Believe in Supremacy" meme.
The "I Believe in Supremacy" meme originates from a silhouette of a man bowing to a woman. It probably comes from BDSM and the female supremacy kink, but it has since evolved into a meme. People post pictures of someone bowing to an idea, corporation, or animal.
For example, a cat lover might post a picture of someone bowing to a cat with the caption "I believe in cat supremacy." Or, they might post a picture of someone bowing to Garfield with the caption, "I believe in Garfield supremacy." Sometimes, the caption and image make no sense at all.
For example, the "I believe in froggy chair supremacy" meme, featuring someone bowing to a froggy chair, is shown here. Someone fused those two memes and created the "I believe in butter dog supremacy meme," featuring a man bowing to the dog from the original butter dog video.
Related: Best Scared Dog Memes and Best Happy Birthday Dog Memes.
Why Did the Butter Dog Meme Become a TikTok Trend?
The butter dog meme became a TikTok trend because while the original video is funny in its own right, everyone's dog reacts differently to having a stick of butter on its head. In some videos, the dog shakes its head violently from side to side, trying to throw off the stick of butter. In others, the dog tries to look up or run around. In others, the dog is just a "good boi" – doing nothing other than smiling.
Is the Butter Dog Meme Safe?
Yes. The butter dog meme is relatively harmless. It won't hurt your dog. However, your dog might not enjoy it. If you notice that your dog hates the feeling of a stick of butter on its head and tries to shake it off, don't try it again. It's not worth torturing your dog to get some views on TikTok. However, if your dog smiles and doesn't seem to mind, there's no harm done.
Related: Walter the Dog Memes and Smiling Dog Memes.
Can Dogs Eat Butter?
If you put a slice of butter on your dog's head, there is a chance it will fall off your dog's head, and your dog might try to eat it. Most of the time, butter isn't dangerous for dogs. However, many dogs have a dairy intolerance. Some dogs may have more than a slight intolerance to dairy.
That may cause gastrointestinal issues, like bloating. Eating butter can lead to rashes and other allergic reactions for a dog allergic to dairy. It's important to note that you shouldn't be feeding your dog butter regularly. That's because butter has a high-fat content.
While it tastes great on bread, it doesn't offer much nutritional value to dogs, and the high-fat content can lead to obesity. Obesity in dogs can lead to a wide range of diseases. If your dog is allergic to butter, you may consider using a stick of margarine for the trend instead.
That way, your dog won't accidentally consume any dairy. At the same time, margarine is also very unhealthy for dogs due to its high-fat content, so don't let your dog eat it. If it eats a small piece by mistake, though, it's usually harmless.
Related: Why Does My Dog Only Eat At Night and Can Dogs Eat Rice Krispies?
Conclusion For "What is a Butter Dog Trend"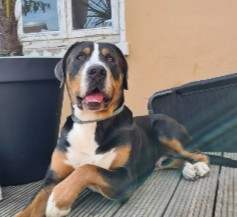 The dog butter meme might initially seem confusing, but hopefully, you now understand why people do it. If you want to share your love of your dog with the world, you can make a video of a stick of butter on your dog's head and share it on your social channels. It's a great way to get views and likes.
If you find this article, "What is a Butter Dog Trend on TikTok," helpful and informative, you can check out these other questions answered by our team at We Love Doodles:
You can see what a Butter Dog trend is like on TikTok by watching "Butter Dog TikTok Compilation" down below: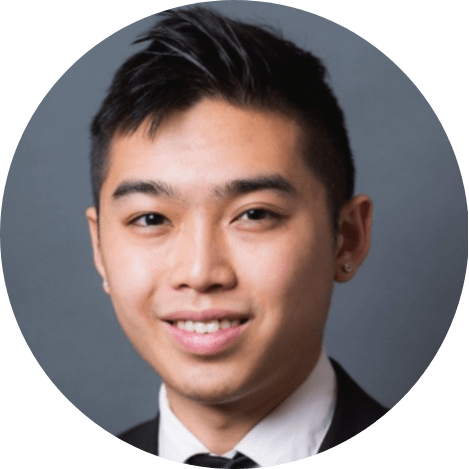 Andy is a full-time animal rescuer and owner of a toy doodle. When he's not saving dogs, Andy is one of our core writers and editors. He has been writing about dogs for over a decade. Andy joined our team because he believes that words are powerful tools that can change a dog's life for the better.
Why Trust We Love Doodles?
At We Love Doodles, we're a team of writers, veterinarians, and puppy trainers that love dogs. Our team of qualified experts researches and provides reliable information on a wide range of dog topics. Our reviews are based on customer feedback, hands-on testing, and in-depth analysis. We are fully transparent and honest to our community of dog owners and future owners.