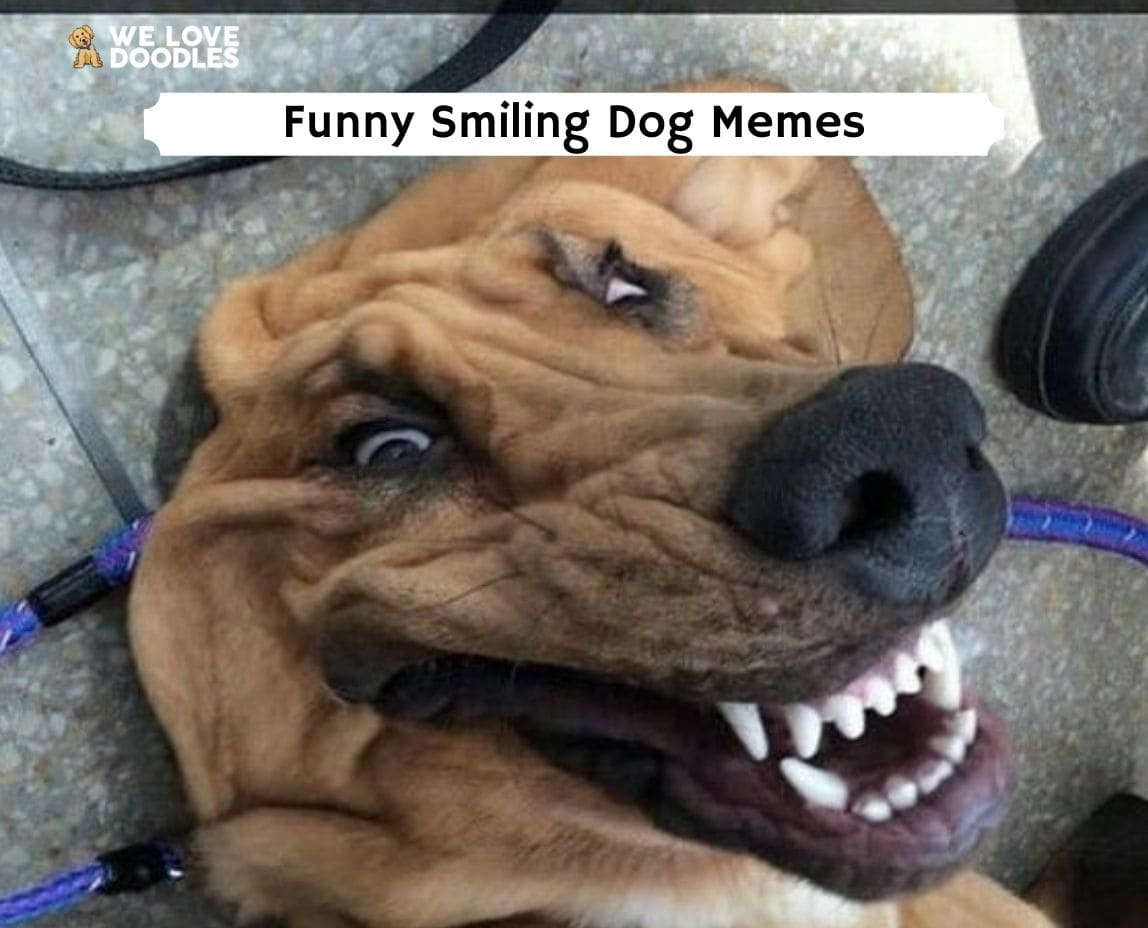 Why are animals so popular online? From cute fluffy bunnies to mischievous ferrets to gregarious parrots, animals are our favorite things to watch when scrolling the Web.
We love to see them in all kinds of funny and heart-warming situations, and we love to admire their diverse beauty. Animals remind us of some very valuable truths, loving with pure love and enjoying the simple things in life unselfconsciously. People also enjoy watching animals online because so many of us have animals in our real, everyday lives. That's why it's no surprise that the most common house pets – cats and dogs – have been running neck and neck for the prize of most-memed animal since the beginning of time …or at least since the beginning of memes.
Other articles you would like: Scared Dog Memes and Valentine's Day Dog Puns.
Dogs in Memes
It can't be denied that cats are the kings and queens of the Internet. Cats were featured on many of social media's earliest memes and videos, many of which are still enjoyed to this day. But you can't discount the power of man's best friend to bring a special kind of joy and laughter to our online lives.
Today we'll look at some cute and funny dog memes that are sure to make you smile too. Some of these memes are super-famous, others are a little more off the beaten path, but all are sure to bolster your appreciation for the pure, innocent love and joy dogs bring to our lives.
Best Smiling Dog Memes
1. Glam Chihuahua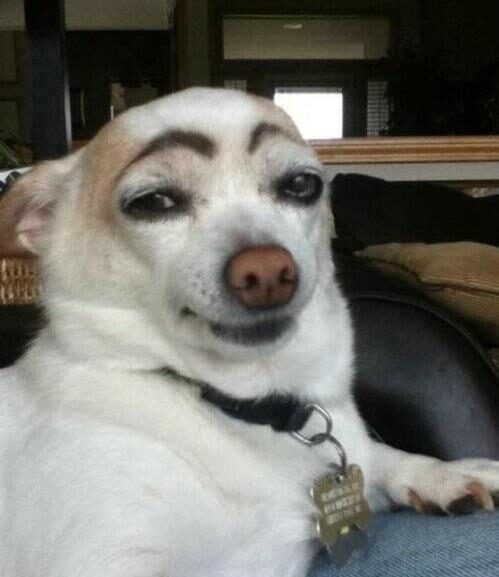 In this meme, a chihuahua (possibly a mix) seems to have been on the receiving end of some cosmetic inspiration from an enthusiastic owner. She's wearing highly arched, painted eyebrows.  This meme is often used to denote a playful flirtatious vibe, or can signify suspicion, thanks to the pupper's narrow-eyed side-gaze at the camera.
2. Happy Husky With Toy
Huskies are some of the most majestic dogs alive. Their long thick fur, piercing eyes, and strong bodies make it easy to see that these snow-loving furry friends are not a long way off from their cousin the wolf. But the husky in this meme doesn't seem to have much concern for what's going on outside. She has all she needs right at home., including a new stuffed toy she seems to be pleasantly surprised with.
3. Overbite Doggie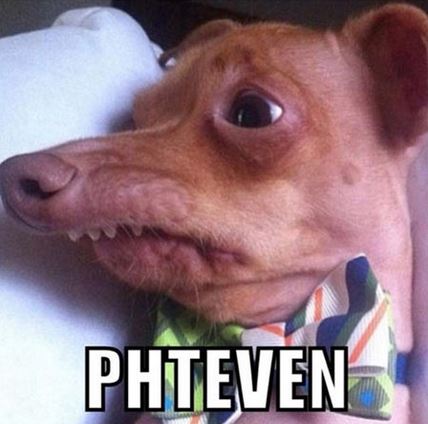 This popular meme often includes imagined quotes from the chihuahua-dachshund mix, written with a unique overbite-induced accent.
4. Blissed Out Beagle
This puppy is young but you can see she's known a lot of love in her short life. Her blissed out smile makes her look like she's getting a relaxing massage, or enjoying a fresh ocean breeze.
5. Having a Ball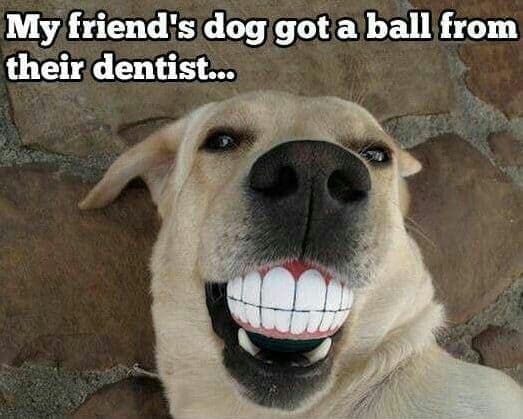 This doggie is enjoying his new toy, and even though the "smile" is printed on, the happiness in the dog's eyes is 100% real.
6. Sweet Faced Pit Bull
This young pit bull is smiling with such sweet innocence, it makes you wish you could be her friend.
7. Putty Face Pup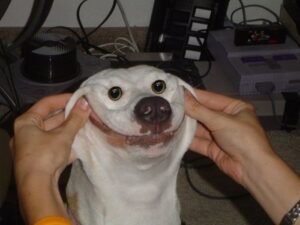 This dog's extra face skin makes for a hilarious "smile" with the help of its owner.
8. Folds of Fun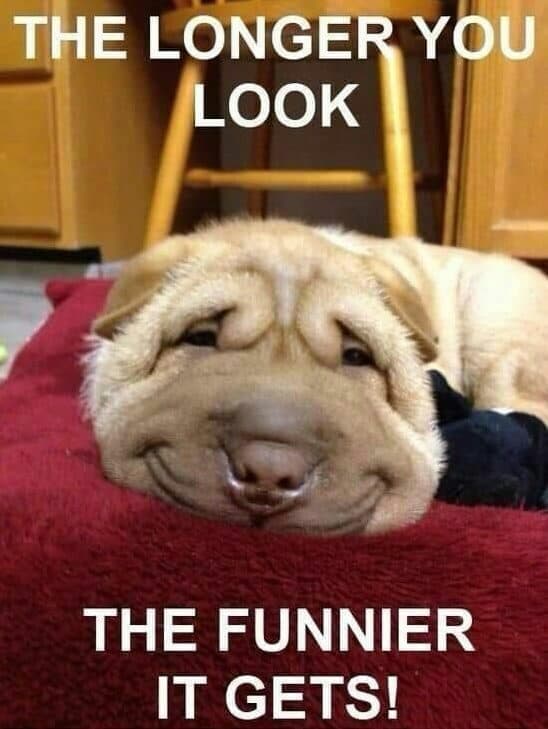 Speaking of extra skin, this Shar Pei's wrinkles might not be everyone's cup of tea but you can't deny the sweetness of that saggy grin.
9. Ready for His Closeup
Bull Terriers have one of the most distinctive faces in the dog world. This one, in particular, became a much-loved meme when the close-up of his face, enhanced by the distorting effect of a cell phone camera, took off on social media.
10. Bug Bonding
It's so sweet to see dogs interacting with other animals, even when the "animal" is an insect. The moment this dog met her best friend, a  giant praying mantis, conveys such a heart-warming sense of harmony in nature.
11. Goofy Grin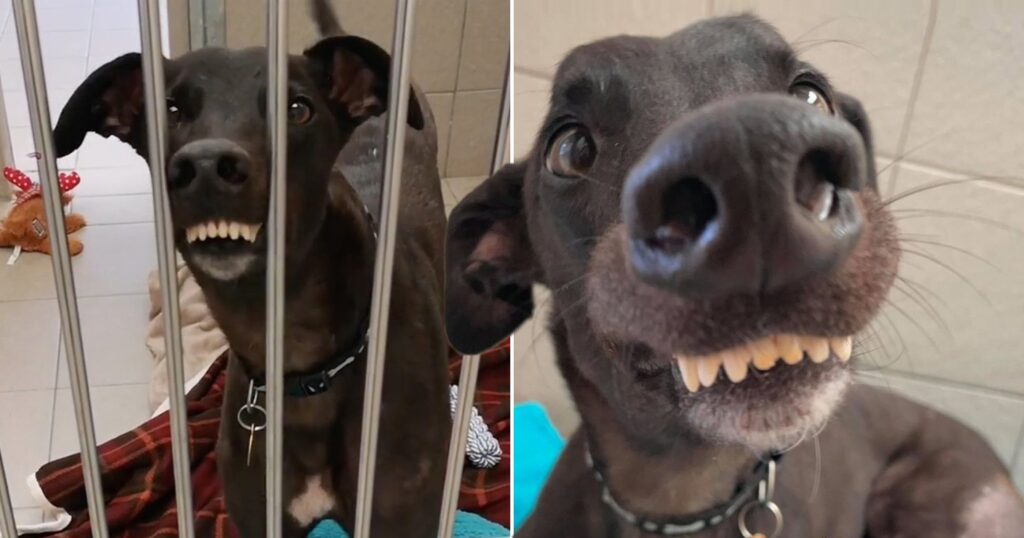 This German Shepherd's toothy smile makes you wonder what he's so triumphant about. Did he sneak a chicken nugget off someone's plate? Steal his fur-sibling's spot on the bed? We may never know.
12. Smile or Sneeze?
We don't know for sure what this dog was really doing but he's become a meme expressing the "oops I screwed up" kind of smile.
13. Dorky Doggo
This dog looks like the guy who shouldn't dance at parties but always does anyway. At least he makes for some funny cell phone videos to laugh at later.
14. Hot Diggity Dog
She wants that snack and she's going for it! Her smiling, determined face shows that she truly believes in herself enough to reach her goal.
15. Wide Smile
English bulldogs are known for their big, hungry smiles. This guy is the perfect example. He looks kind of like a Jack-o-Lantern that's been left on the porch too long, but he sure is adorable.
16. Hello Friend!
This welcoming band of Corgis seems delighted to see you….or planning mischief against you. Interpret it as you wish! Whoever lives with these dogs must get a kick out of seeing them gather around like this every day.
17. I Got a Flat!
It's all about the angles. We know that taking pictures from certain angles can call attention to wrinkles, and this is a perfect example. This dog's extra face skin makes it look like someone let the air out of him. But he seems happy about it.
18. Catch!
That snowball is all this Golden Retriever wants.  His slightly deranged mid-catch face is worth a thousand words. Little does he know he's about to get his first brain freeze.
19. On Top of the World
Nature has a way of making us feel at peace with ourselves. This dog's grin as she sits on top of a grassy hill on a gorgeous day shows she's no exception.
20. Un Oh!
What is this dog planning? We're not sure, but we probably wouldn't be getting into that car. This meme is used to convey any sketchy or suspicious situation or idea.
21. Two Sides to Every Doggie
This double-frame meme shows the two sides of chihuahuas. The moody, territorial little tyrant and the sweet, unassuming angel.
22. Woodstock Woofer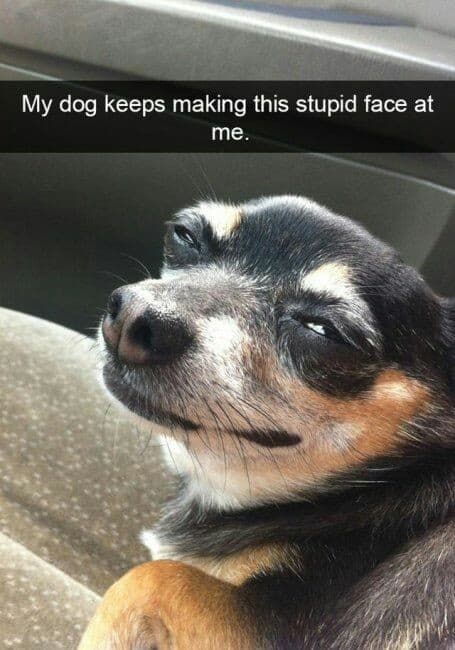 The euphoric look on this dog's face is priceless. They don't make catnip for dogs so we're not sure just what he got himself into.
Conclusion for Funny Smiling Dog Memes
We hope that you got a good laugh from the funniest smiling dog memes that we could find.
Other articles you would like:
Garrett loves animals and is a huge advocate for all Doodle dog breeds. He owns his own Goldendoodle named Kona. In addition, he volunteers at the Humane Society of Silicon Valley, where he fosters dogs and helps animals. Garrett enjoys writing about Doodles and believes that dogs can teach humans more about how to live than humans can teach a dog.
Why Trust We Love Doodles?
At We Love Doodles, we're a team of writers, veterinarians, and puppy trainers that love dogs. Our team of qualified experts researches and provides reliable information on a wide range of dog topics. Our reviews are based on customer feedback, hands-on testing, and in-depth analysis. We are fully transparent and honest to our community of dog owners and future owners.