o
The best poodle rescues in Virginia will care for your dog's health and well-being until he's ready to go home with you. Poodles are an internationally beloved breed. A poodle is known as a caniche in France and a pudel in German, and the breed comes in four varieties: standard, medium, miniature, and toy.
Virginia families who are interested in adding one of these hypoallergenic babies to their home can check out the shelters on our list! Most are non-profit organizations, so consider volunteering your time or donating to help support the shelters' missions.
Before scrolling down this list of Poodle rescues in Virginia, you can check out these other recommendations from our team at We Love Doodles: Best Corgi Rescues in Virginia and Best Dachshund Rescues in Virginia.
Find a Poodle Rescue Near Me in Virginia
Here is a list of the best poodle rescues in Virginia. You'll be bringing home your fur friend in no time at all!
Poodle Product Recommendations: Best Conditioner For Poodles and Best Scissors For Poodles.
1. For the Love of Poodles & Pooches
Poodles and Pooches Rescue of Richmond, Virginia, was founded in 2013 in memory of Callie and O'Brien, their founder's beloved toy poodles. The goal of this organization is to provide compassionate care for their dogs while they are with them and find them loving, forever homes.
The shelter was founded on the belief that they could make a difference in the world, one rescued dog at a time. The shelter began as an effort to solely rescue poodles, but now all breeds are welcome. Most of their dogs have had rough starts in life, and they do everything they can to give them a wonderful life.
To begin with, they make sure all rescues receive the medical attention they need. Then, they spay or neuter every dog before adoption to prevent unwanted litters. With training provided by their training partners and vets, they provide medical care to dogs that need it. Vision problems, dental issues, broken bones, and broken hearts are all addressed while your pup is in shelter care.
Working with adoptive families, volunteers ensure the dogs are happy and healthy for life. Shelter dogs are vaccinated, treated for parasites, and microchipped so they can always find their way home.
For the Love of Poodles & Pooches Details
2. Carolina Poodle Rescue
The Carolina Poodle Rescue is a private no-kill organization. They believe in and support Save Them All and spay/neuter initiatives. Dreamweaver Farm is the physical location where the dogs reside, whereas Carolina Poodle Rescue is their nonprofit rescue organization. The two names are sometimes used interchangeably.
Carolina Poodle Rescue is a registered 501(c)3 nonprofit organization. The group spays or neuters animals before they are adopted. Poodles, poodle mixes, and other small dogs in need are given sanctuary and rehabilitation, then rehomed when the right human comes along. As a result, almost all of their animals are placed on their waiting list.
At any given time, Carolina Poodle Rescue houses over 150 animals. Hundreds of volunteers support these dedicated people in many states, including the Carolinas, Virginia, New York, Texas, Georgia, and others. They reached the milestone of finding fur-ever homes for 5,000 dogs in June 2016. Adoption fees and donations are the only sources of funding for their work.
You can apply for a pet through Carolina Poodle Rescue's website. Applications will be reviewed within 24-48 hours, but please be patient! Unfortunately, applications can sometimes be backlogged. Volunteers will reach out to you when a suitable dog is matched to your family.
Carolina Poodle Rescue Details
3. Mid-Atlantic Poodle Rescue (MAPR)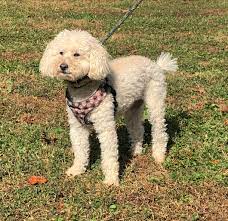 Mid-Atlantic Poodle Rescue serves Maryland, Pennsylvania, and Virginia. While this is a broad scope, the shelter is one of the best poodle rescues in Virginia due to their efforts to reduce pet homelessness and stray overpopulation in the state. Abandoned, unwanted, and surrendered poodles and doodles are all welcome at MAPR.
View the available poodles on the MAPR website, then apply to adopt! You'll be matched with a dog that's a good fit for your family based on his personality and yours. All animals are given a clean bill of health by a vet before joining a new family, and will be spayed or neutered, vaccinated, and wormed while in the shelter's care.
Adoption fees will vary from dog to dog and are set based on the pup's health, age, and other factors. Speak with the volunteer assigned to you for more information.
Mid-Atlantic Poodle Rescue (MAPR) Details:
4. Somerset Cottage Poodle Rescue
Last on our list of the top poodle rescues in Virginia is Somerset Cottage Poodle Rescue. A 501(c)3 charity organization, SCPR is a dog rescue run entirely by volunteers and funded by donations. The rescue specializes in rescuing poodles, poodle mixes, Bichons, maltese, shih tzu, and other low-shedding hypoallergenic companion dogs.
Somerset Cottage Poodle Rescue rehomes dogs surrendered by owners who cannot look after them. The dogs are temporarily housed in private foster homes in the northern Virginia area, where they are restored to good health before being evaluated for placement into a permanent home.
The mission of Somerset Cottage Poodle Rescue is to rescue companion dogs, especially seniors, from overcrowded shelters for euthanasia, providing them with the medical care they need to become healthy again and ready for adoption. They are proud to place dogs into forever homes that are perfectly matched with their families.
Somerset Cottage Poodle Rescue Details
Poodle Rescue Shelters in Virginia
Poodle lovers typically describe the breed's personality with four adjectives: intelligent, loyal, loving, and mischievous. In addition to an air of distinction, the poodle is also known for its dignified attitude. Poodles have a goofy streak and love to play – they're always up for a challenge.
Poodles are amicable and eager to please people—this, combined with their legendary intelligence, results in a highly trainable dog. Dogs that have been trained in good canine manners have a calm disposition, especially if they get enough exercise to burn off their natural energy.
Some owners think toy and miniature poodles are more high-strung than the standard variety; however, others disagree with this theory. Poodles are protective of their homes and family, and if strangers approach your home, they will bark to warn you. As a result, it may take a while to warm up to new people, though it's affectionate with its family. The intelligence of the poodle sets it apart from other breeds.
Human-like intelligence is often attributed to this creature, a cleverness that astonishes those who own it. However, intelligent dogs can sometimes be challenging to live with. Learning is fast, and they remember everything – good habits and bad. Poodles can live in any dwelling, from apartments to estates, as long as they are given plenty of exercises and human companionship.
Related: Best Dog Food For Poodles and Best Slicker Brush For Poodles.
How to Choose a Poodle Rescue in Virginia
Adopters, volunteers, and rescuers may look for specific characteristics to determine if a group is reputable. Here are some qualities of a good rescue group to look for:
The organization is a 501(c)(3) charity. Verify with charitynavigator.org or the BBB Wise Giving Alliance. Review GreatNonprofits.org.
The nonprofit has a board of directors and a large number of volunteers.
Participates in adoption events regularly.
A timely response to inquiries is guaranteed, and a phone call is available.
Your questions about how the organization operates, how many animals they have and where they get them, how many adoptions they complete annually, how many foster homes they have, and their spay/neuter policy.
The facility appears clean and well-organized, and the animals appear healthy and fed. As a foster home-run organization, the ratio of foster homes to total animals isn't alarming.
The shelter complies with local laws regarding the number of animals per residence and other laws related to running a shelter, such as having a

kennel

license.
Veterinarians, animal shelters, and pet owners have a positive reputation.
Related: Best Shampoo For Poodles and Best Dog Clippers For Poodles.
Where Do You Find Poodle Rescues in Virginia?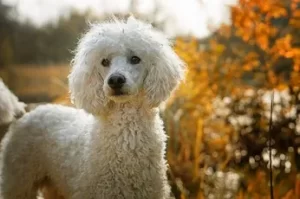 If you want to find a rescue, you should do your research. Many shelters and rescues do not post their listings on national websites, so it's also essential to look at the shelters and rescues in your community. Visiting in person is also helpful. It only takes a glance into the eyes of an animal and falls in love.
Related: Do Poodles and Cats Get Along and Are Poodles Good Guard Dogs?
Conclusion For The Best Poodle Rescues in Virginia
You're sure to find the dog you're looking for by looking through this list of Virginia's poodle rescues. Consider adopting a dog instead of buying one. Shelters have so many dogs that need a good home, and these organizations help you find the perfect pet for you, ensuring that every dog is healthy and happy.
Each dog is sterilized and microchipped before being adopted. You can be sure that your money is going towards helping other animals in need when you purchase from one of these organizations.
For more guides similar to this list of Poodle rescues in Virginia, you can check out:
Before you bring home a Poodle from a rescue shelter in Virginia, you can learn more about this dog breed by watching "Dogs 101 – Poodle" down below: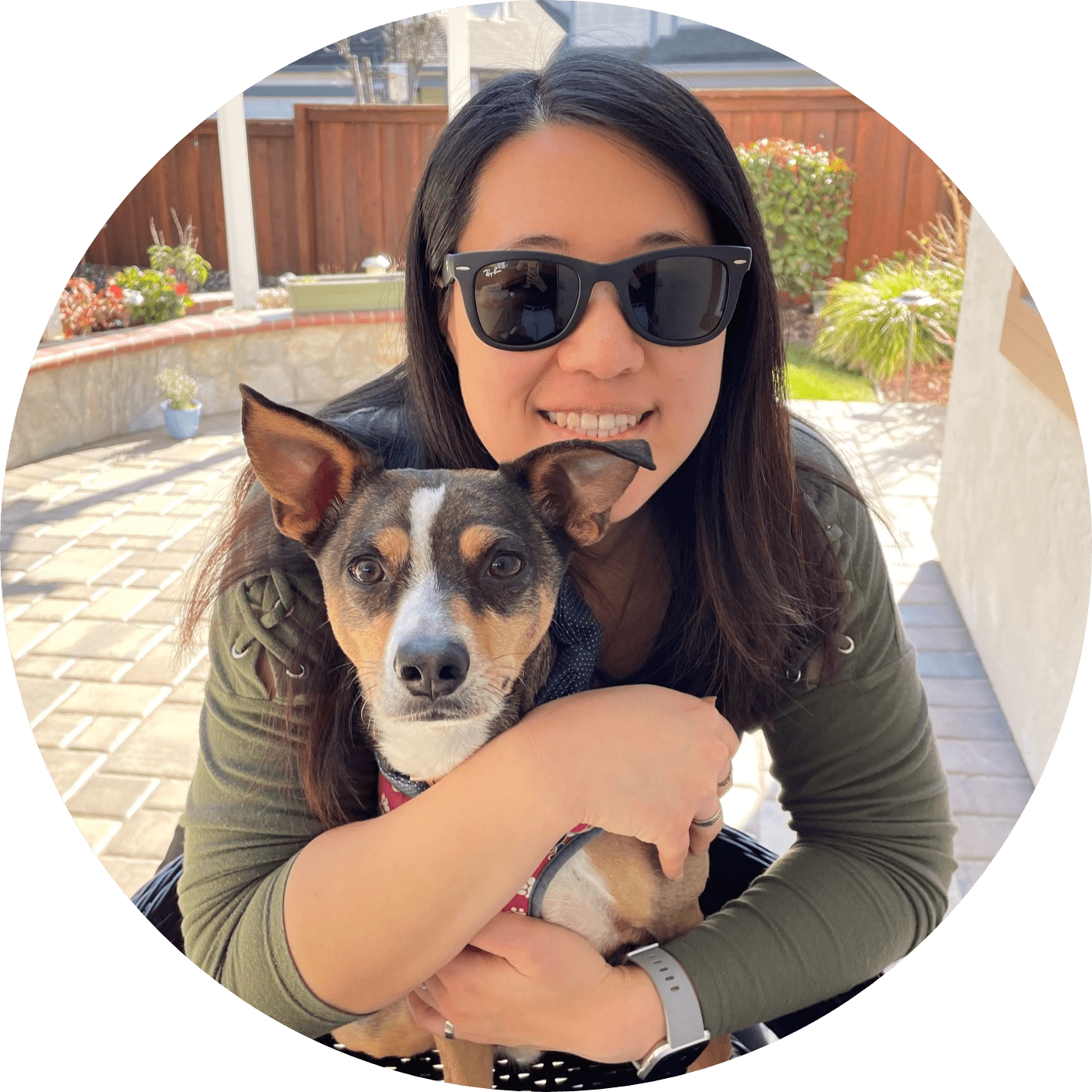 Dr. Sabrina Kong graduated from the Royal Veterinary College in England in 2016 and has been working at a small animal clinic in Northern California since then. She grew up in the Bay Area and got her bachelor's degree from Cal Poly San Luis Obispo. She also became a Certified Canine Rehabilitation Practitioner through a program at the University of Tennessee.
When she isn't in the clinic taking care of her four-legged patients, she enjoys traveling and trying new foods with her friends and her three-legged dog, Apollo. She adopted Apollo from her clinic when he was a puppy with numerous health issues. Dr. Kong truly cares about taking care of animals.