Here's what you need to know if you're searching for the best Corgi rescues in Virginia. Corgis are a type of herding dog that originated in Wales. They are distinguishable by their adorably short legs and long bodies, perfect for their sturdy, stocky build.
Originally bred to herd cattle, Corgis are now hugely popular dogs and one of the most popular breeds of dogs in the United States. Corgis catapulted into fame by Queen Elizabeth's extreme love for the breed, owning more than thirty Corgis, sometimes as many as nine at a time.
Intelligent, eager to please, and highly trainable, Corgis are known to be friendly and outgoing, making them excellent companion dogs. However, they are independent and can be stubborn, requiring loads of patience and attention to ensure a well-trained puppy. They also have modest to high energy levels and will require regular exercise.
Before scrolling down this list of Corgi rescues in Virginia, you can check out these other recommendations from our team at We Love Doodles: Best Dachshund Rescues in Virginia and Best French Bulldog Rescues in Virginia.
Find a Corgi Rescue Shelter Near Me in Virginia
If you are looking for a Corgi in Virginia, that's awesome – let us help! Here are some of our favorite shelters and rescue groups.
Corgi Product Recommendations: Best Dog Steps For Cars and Best Dog Food Without Chicken.
1. East Coast Corgi Rescue
Located in Washington DC, East Coast Corgi Rescue serves regions including VA, MD, PA, DE, and NJ. East Coast Corgi Rescue is a group of volunteers who find, rescue, and transport corgis that need foster homes. This rescue group doesn't have a physical shelter but instead works to match Corgis in need with volunteers that provide foster homes where dogs can hang out while waiting for their forever homes.
Volunteers aim to connect Corgis with their new owners, families and individuals who will give them a loving home. Both fosters and volunteers can connect Corgis with a potential adopter. This group relies heavily on funds and grants, including the Grey Muzzle grant, which facilitates medical care for their most vulnerable senior dogs. ECCR does not sell Corgis but charges $250 to $600 depending on the dog's background, medical care needed, and age.
East Coast Corgi Rescue Details
2. HART (Homeless Animals Rescue Team)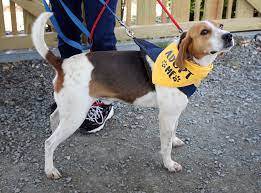 Incorporated in 1990, HART is a non-profit Corgi rescue located in Virginia that takes in abandoned pets and gives them a home. In partnership with a local network of foster homes, veterinarians, and trainers to offer temporary medical care and homes for abused and unwanted dogs, HART also trains Corgis while waiting for their forever homes.
All their adoptees are carefully screened before adoption, and even Corgis that are old, sick, or injured will get their full attention. They also assist people who can no longer take care of their dogs, seeking to alleviate the emotional stress of the person giving up their dog and helping them to find a foster home to avoid leaving the dog in a shelter.
Homeless Animals Rescue Team Details
3. Cardigan Welsh Corgi National Rescue Trust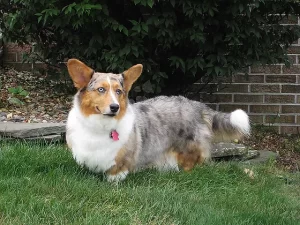 With support from the Cardigan Welsh Corgi Health Foundation and CorgiAid, this National Trust reaches people north of the border. The rescue group comprises regional volunteers and coordinators who facilitate the delivery of excellent Corgi rescue services across the United States and into Canada.
To adopt a Corgi, you'll have to fill in the adoption application form and submit it to the regional coordinator. Virginia's regional coordinator is Karen Smith, who will review your application and connect with you to update you on the dogs available in the area.
When a Corgi is available in the region for adoption, coordinators will thoroughly screen your references and schedule a home visit. CWCNRT is strict about its policies and does not allow adoption in homes with radio or electric fencing systems.
After detailed checks, you will be approved for adoption, and a $250 fee will be collected. This National Rescue Trust has an extensive network and connections with local shelters and volunteers who watch internet listings to pick up on any Cardigan Welsh Corgis that are about to be given up.
Cardigan Welsh Corgi National Rescue Details
4. Hope for Donghae Paws (HDP)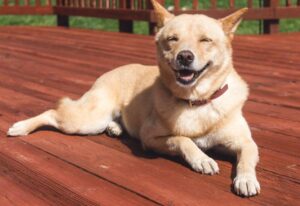 Hope for Donghae Paws has been impressively rescuing dogs slated for the dog meat trade in Korea, shipping them stateside, and finding them loving homes in the Washington suburbs of Northern Virginia and Maryland. In 2014, the Donghae City Shelter's capacity was maxed out as the dogs from the surrounding towns were rescued from the dog meat trade and moved into the shelter.
An adoption campaign was launched, but the demand for Corgis in South Korea was not enough to meet the never-ending supply of homeless dogs. With the help of other shelters around Donghae, Hope for Donghae Paws has rescued over 200 dogs since and continues to work with South Korean shelters to save dogs from the trade.
Hope for Donghae Paws Details
5. Worthy Dog Rescue
Last on the list of the best Corgi rescues in Virginia is Worthy Dog Rescue. Making a difference in the world is easy when you partner with Worthy Dog Rescue in Arlington, VA. An organization staffed solely with volunteers, this rescue group aims to help all dogs in distress and frequently has Corgis and their crosses listed as adoptable dogs.
They dedicate their time to helping neglected and abused dogs and offer rehabilitation, education, and outreach programs to address the problem of dog overpopulation. They believe in solving the root cause rather than dealing with the issues on the surface. Most of the dogs rescued by them have lived in harsh conditions such as confinement, isolation, absence of medical care, and a lack of proper nourishment.
Worthy Dog Rescue has partnered with diverse shelters in rural areas to provide medical care for dogs that need palliative care. Along with adopting a Corgi from Worthy Dog Rescue, you can also donate or volunteer to help, and if you know of a chained, neglected, or abused dog, these guys would be the ones to call.
Worthy Dog Rescue Details
Pros and Cons of Adopting a Corgi in Virginia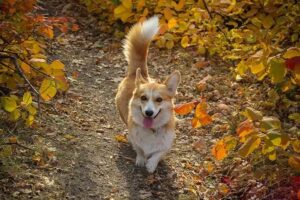 Before you run for the nearest shelter, Corgis are an adaptable, versatile breed, but as always, nothing is perfect (although dogs come pretty close).
Pros of Raising a Corgi
Corgis are one of the most popular dog breeds: they're adorable, intelligent, and full of personality. But what are some of the other pros of owning a Corgi? Although they do shed a bunch and are not hypoallergenic, they're relatively low-maintenance when it comes to grooming.
They're also relatively easy to train, and potty training is usually a breeze. They are loving, affectionate dogs that will suit most households, even those with young children or seniors. And who can resist their big, googly eyes, characteristically short and stubby legs, and soft, rounded ears?
Cons of Raising a Corgi
Of course, nothing is perfect. Corgis, like any dog, can be stubborn and willful, especially if improperly trained. Patience and consistency are key to a well-behaved Corgi, and only positive reinforcement methods are recommended. Corrections should be firm and fair, never harsh or angry.
Corgis are sensitive dogs, and a stern reaction might render a Corgi insecure, confused, aloof, or bored. They're also double-coated dogs, so they will shed, making them unsuitable for people with allergies to pet fur and dander. Corgis are medium to high energy, intelligent dogs that require mental and physical stimulation for a happy life.
Ways to mentally stimulate your Corgi can include basic obedience training, interactive dog toys, and loads of fun and games. In addition, their short little stubby legs are mildly deceptive. These adorable puppies require quite a bit to tire themselves out to keep them healthy.
Depending on the age and physical condition, a 45-minute to hour-long walk daily is the minimum when mixed in with a few play sessions a day, like a vigorous game of fetch or tug-of-war. Lastly, like many other dog breeds, Corgis are extremely attached to their families and shouldn't be left alone for long periods. Corgis are relatively prone to separation anxiety and require extensive socialization and training to reduce the risk of out-of-control anxiety.
Related: Best Dog Beds For a Corgi.
Why Do Corgis Get Given Up in Virginia?
Many times, a dog is given up to Corgi rescues in Virginia not because of behavioral issues but because the owner has undergone, or is undergoing, a dramatic change in their lifestyles like a divorce or relocation.
Some common reasons dogs get surrendered include:
The owner has to relocate, and the new domicile doesn't allow pets
The owners are going through a divorce, and neither of them can take the dog
A newborn baby arrives on the scene and is ghastly allergic to pets
The owner recently lost a job and is now unable to support the dog financially
Frequently Asked Questions
If you're thinking about adopting a Corgi, you likely have questions. Here are the answers to some of the most commonly asked.
Is it hard to keep a Corgi?
Corgis need about an hour of exercise each day, require little food, and are very much people-pleasers. They do, however, require a lot of attention due to this love for their humans.
If you have the time and patience it takes to raise one of these pups, great! The Corgi may be a good match for you. If you're gone for long hours or live a sedentary lifestyle, it's best to choose a different dog breed.
How long can Corgis be left alone?
It's okay to leave your dog alone for a few hours while you run errands or go out for dinner. If you're gone long hours for work, however, your Corgi may experience separation anxiety. With this anxiety can come troublesome behaviors and mischief, so consider hiring a dog sitter or enrolling your dog in daycare for the time you're gone.
Are Corgis hard to train?
Corgis are one of the most intelligent dog breeds in the world but man, can they be stubborn! Your Corgi will understand what you're trying to teach him, he just may need a little extra motivation to follow your commands.
If you're finding that you don't have the patience to train your new pet, look for professional trainers in your local area before you seek to rehome your dog!
Conclusion For The "Best Corgi Rescues in Virginia"
A Corgi can live a long, happy life full of energy and sweetness with the proper amount of exercise and stimulation. We hope that this information helps you search for your new best friend from one of the Corgi rescues in Virginia and we wish you many happy years ahead.
For more guides similar to this list of Corgi rescues in Virginia, you can check out:
Before you bring home a Corgi puppy from a rescue shelter in Virginia, you can learn more about this dog breed by watching "Things to Know If You Want a Corgi Puppy" down below: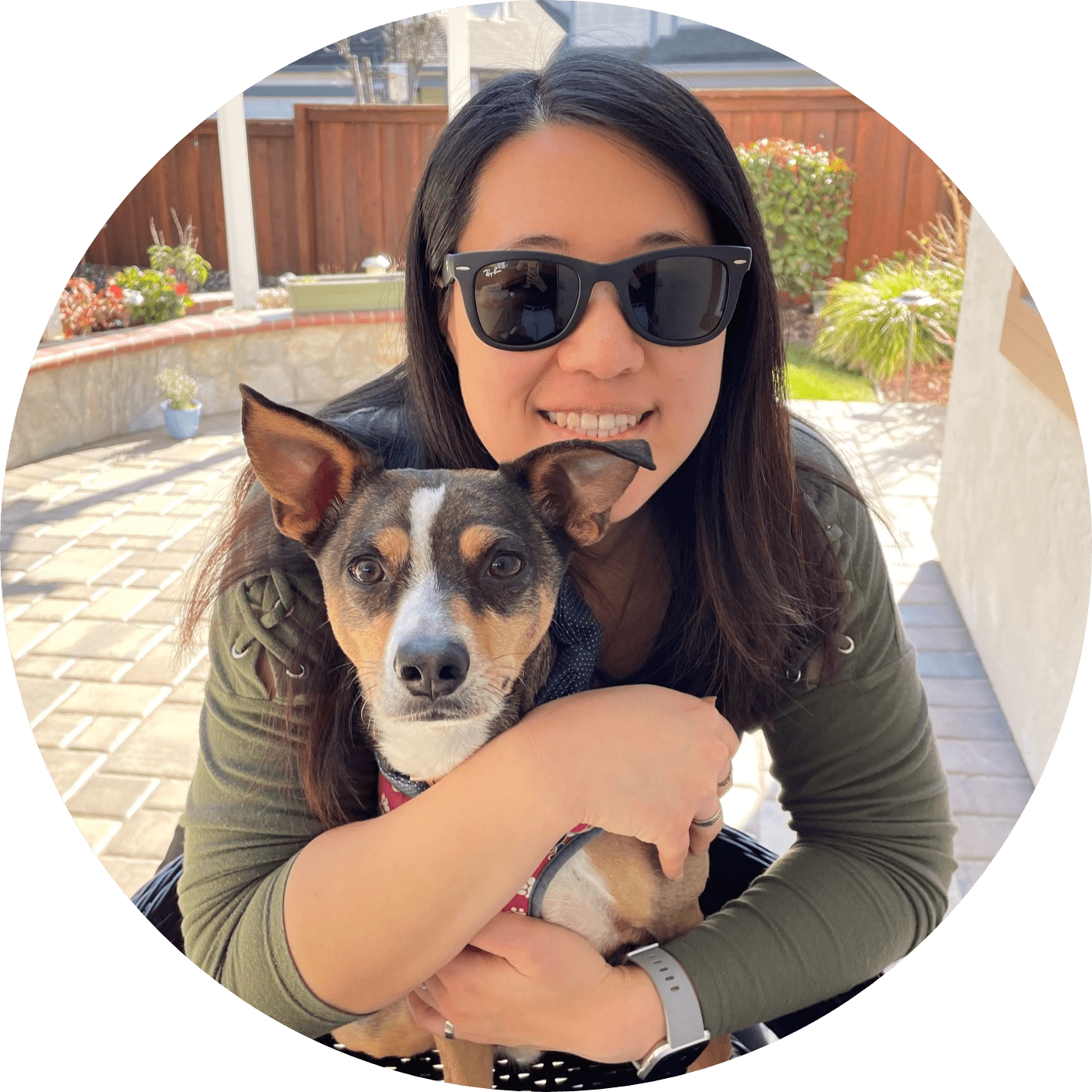 Dr. Sabrina Kong graduated from the Royal Veterinary College in England in 2016 and has been working at a small animal clinic in Northern California since then. She grew up in the Bay Area and got her bachelor's degree from Cal Poly San Luis Obispo. She also became a Certified Canine Rehabilitation Practitioner through a program at the University of Tennessee.
When she isn't in the clinic taking care of her four-legged patients, she enjoys traveling and trying new foods with her friends and her three-legged dog, Apollo. She adopted Apollo from her clinic when he was a puppy with numerous health issues. Dr. Kong truly cares about taking care of animals.