Here's what you need to know if you're searching for the best Corgi rescues in Indiana. Corgis were catapulted into fame because of their popularity with a certain British monarch. Corgis are easily one of the top ten most sought-after breeds in the United States.
The Welsh Corgi has a long and rich history, dating back thousands of years. The breed is thought to have originated in the area now known as Wales, in the British Isles. Corgis were first mentioned in literature in the 12th century and were officially recognized as a distinct breed in the 16th century.
Did you know? The word "Corgi" means "dwarf dog" in the Welsh language, not meant to be a derogatory term but rather as being a description. Corgis were originally bred as working dogs and used to herding sheep and cattle. Their trademark short, stubby legs that earned them their name gave rise to the adorable Corgi that we know of today.
The modern Corgi is a friendly, energetic dog that isn't prone to many behavioral issues, favoring them as one of the most popular breeds in the United States. However, being popular comes with its drawbacks. Many popular breeds end up in shelters, the product of a hasty or impulsive decision.
Before scrolling down this list of Corgi rescues in Indiana, you can check out these other recommendations from our team at We Love Doodles: Best Dog Rescues in Indiana and Best Corgi Rescues in North Carolina.
Find a Corgi Rescue Near Me in Indiana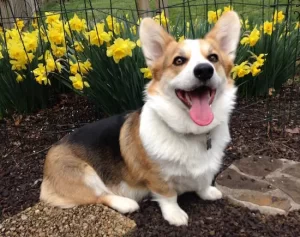 If you are looking for a new Corgi companion in Indiana, check the rescue centers. Not only will you save a life, but you'll also save your wallet heaps of dough that can be better spent on your new pal.
Corgi-only rescue centers within Indiana are limited, so we've included the neighboring states and some other rescue centers that might have Corgis. No harm checking.
Corgi Product Recommendations: Best Pet Insurances For Small Dogs and Best Training Collars For Small Dogs.
1. Lakeshore Pembroke Welsh Corgi Rescue
Lakeshore Pembroke Welsh Corgi Rescue (LPWCR) rescues adult Corgis in the Midwest. They spay and neuter the rescued Corgis and place them in foster homes, where the puppies are monitored and patiently want till they are ready for adoption.
All the Corgis come with complete health checks and detailed vaccination histories. Chronic illnesses have to be disclosed, and the lifespan of their Corgis is not guaranteed. Aggressive Corgis that exhibit behaviors like snapping and biting are not rehomed without rehabilitation first. The adoption process involves an online application, interview, and thorough screening.
Foster families ensure that the dog and the new family are a good match. Bonus points if prospective adopters have a house with a yard. Corgis are moderately active dogs that need some room to frolic. They only process adoption papers from Michigan, Iowa, Indiana, Illinois, Wisconsin, and Minnesota residents.
Lakeshore Pembroke Welsh Corgi Rescue Details
2. Corgi Rescues of Dayton
Corgi Rescue of Dayton is founded by a husband-and-wife team who are nuts about Corgis. They are a small rescue group operating for 15 years now, saving over 450 dogs from the streets and killing shelters throughout Ohio and surrounding states.
Taking homeless dogs and giving them a home until they are ready to be adopted out, Corgi Rescue of Dayton is a small group and contactable through online databases like Pet Finder, AdoptaPet, PetCurious, and RescueMe. Photos and info about the Corgi will appear once they are ready for adoption.
People frequently vouch for this group because of its strong mission and work ethic. Corgi Rescue of Daymon also holds public events to educate people on the importance of rescue groups and adoption, providing ample opportunity to connect adoptable Corgis and prospective owners.
Corgi Rescue of Dayton Details
3. Pembroke Welsh Corgi Club of the Western Reserve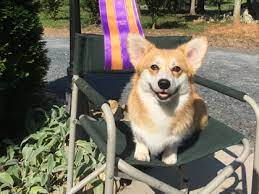 The Pembroke Welsh Corgi Club of the Western Reserve caters to Northern Ohio, Michigan, and Eastern Indiana. At present, they do not have an official Rescue Committee, but some members are willing to help rescue and place Corgis in their new homes. For rescue and adoption, don't hesitate to contact Karen Grimmett using the following details.
Pembroke Welsh Corgi Club of the Western Reserve Details
Address: 2473 23rd Street Cuhayoga Falls, OH 44223
4. Howelling Kennel Corgi Rescue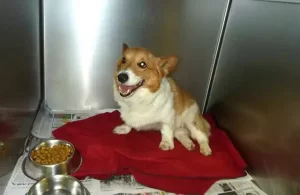 The founder of Howelling Kennel used to be a breeder some 15 years ago. Since then, Howelling Kennel has been run by volunteers who painstakingly rescue, screen, and foster dogs or arrange foster homes. The adoption process involves an application, vet reference, interview, and house visit.
Once approved, the prospective owner has to sign an adoption contract to assure proper care throughout the life of the Corgi. Should adopters realize that they cannot continue to care for the dog, they will be advised to return it to this rescue organization rather than place them in a shelter. All adoption fees go to running the rescue center and administration, and financial sponsorship is always welcome.
Howelling Kennel Corgi Rescue Details
5. Ohio Valley Pembroke Welsh Corgi Club (OVPWCC) – Kentucky
This club's address may be in Kentucky, but it caters to Ohio and surrounding areas. Aside from promoting responsible breeding, their other mission is to rescue stray Corgis, and part of their rescue process is a thorough health check. Dogs that need it are given medical treatments, while all adopted dogs are spayed or neutered.
Potential adopters have to fill out detailed application forms and answer many screening questions about their lifestyle and living conditions. Don't feel interrogated. This is a good thing.
It means the rescue center cares about where their dogs are going and want their Corgis to end up in the best of homes. There is a $300 adoption fee to cover the club's medical and administrative expenses to rescue your new Corgi companion, and higher donations are, of course, welcome.
Ohio Valley Pembroke Welsh Corgi Club Details
6. No Tails About It Corgi Rescue
The founders of No Tails About It set up the organization with inspiration from Hazel, the Corgi they had 13 years ago. She was part of all their life events, much beloved by the family. In her name, the founders set up the rescue group to help abused and neglected Corgis and give them a chance to belong to loving families.
This group consists of volunteers and attains funding purely through donations. All funds are used for expenses in the foster homes and medical treatments, and all their dogs are given deworming, vaccinations, and spaying or neutering before adoption. Corgi lovers have to fill in a detailed questionnaire and, upon being accepted, can contact them to foster or adopt.
No Tails About It Corgi Rescue Details
7. Ohio Corgi Rescue (via Rescue Me.)
The Ohio Corgi Rescue's address is in Washington, D.C., but this shelter program includes Ohio, Indiana, and surrounding states. The founder of this organization aims to save Corgis not just in neglectful families but also in shelters. This organization takes in both puppies and adult Corgis, and all dogs are spayed or neutered before adoption. To check for available Corgis, you can visit their website via RescueMe.
Ohio Corgi Rescue Details
8. Columbus Humane Society
The Columbus Humane Society rescues and shelters all types of homeless pets around Ohio, Indiana, and surrounding states. Known for their Corgis, this humane society advocates loving and ethical treatment towards all animals, not just their beloved Corgis. All Corgis for adoption are spayed and neutered.
To apply for adoption, check the available dogs on their site, which will give information such as species, breed, age, gender, size, color, and personality. Dogs are kept up-to-date with their vaccination schedule, and several would have had their dew claws removed. In addition to offering rescue and adoption services, they also provide training and awareness about responsible pet ownership.
Columbus Humane Society Details
Why Are Corgis Given Up For Adoption in Indiana?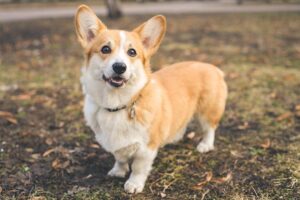 Corgis are lovable, friendly dogs that are not prone to aggression or dominance issues. However, like any animal, Corgis will protect their family and pack and show some aggression when threatened.
Like many affectionate breeds, Corgis often get given up because of a dramatic change in the owner's lifestyle and situation, such as:
Moving house and the new place doesn't allow pets
Divorce, with both parties unable to keep dogs
Retrenchment, leading to financial difficulties
Relocating to another country and unable to bring their pooch
New babies and allergies
Death in the family
Conclusion For The "Best Corgi Rescues in Indiana"
Corgis are amazing dogs that will suit most households, even those with inexperienced owners or young children. They are moderately active dogs with modest needs, and a good 30-minute walk a day wouldn't hurt. We hope this list points you in the right direction in your hunt for your new Corgi family member.
For more guides similar to this list of Corgi rescues in Indiana, you can check out:
Before you bring home a Corgi puppy from a rescue shelter in Indiana, you can learn more about this dog breed by watching "Pembroke Welsh Corgi – Top 10 Facts" down below: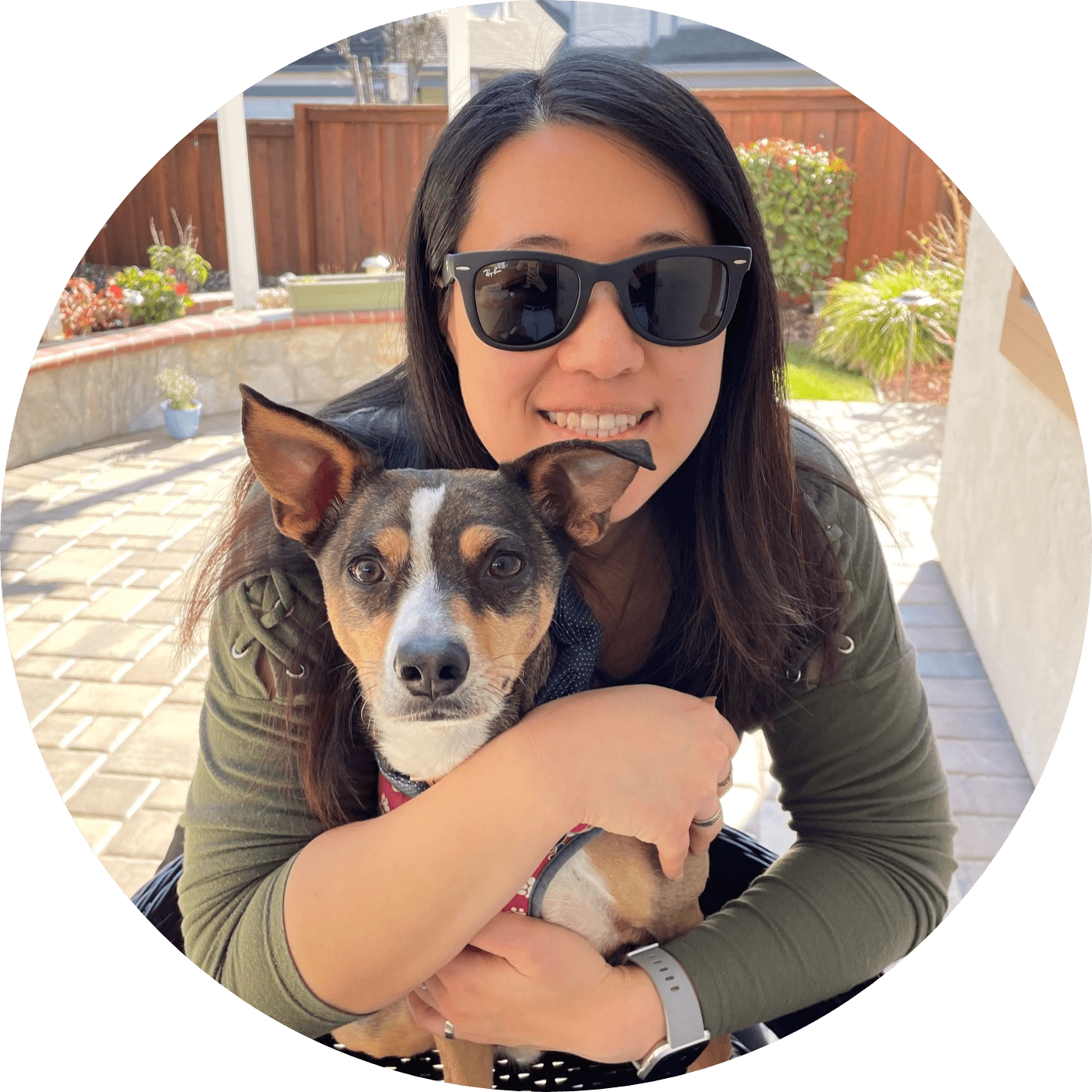 Dr. Sabrina Kong graduated from the Royal Veterinary College in England in 2016 and has been working at a small animal clinic in Northern California since then. She grew up in the Bay Area and got her bachelor's degree from Cal Poly San Luis Obispo. She also became a Certified Canine Rehabilitation Practitioner through a program at the University of Tennessee.
When she isn't in the clinic taking care of her four-legged patients, she enjoys traveling and trying new foods with her friends and her three-legged dog, Apollo. She adopted Apollo from her clinic when he was a puppy with numerous health issues. Dr. Kong truly cares about taking care of animals.