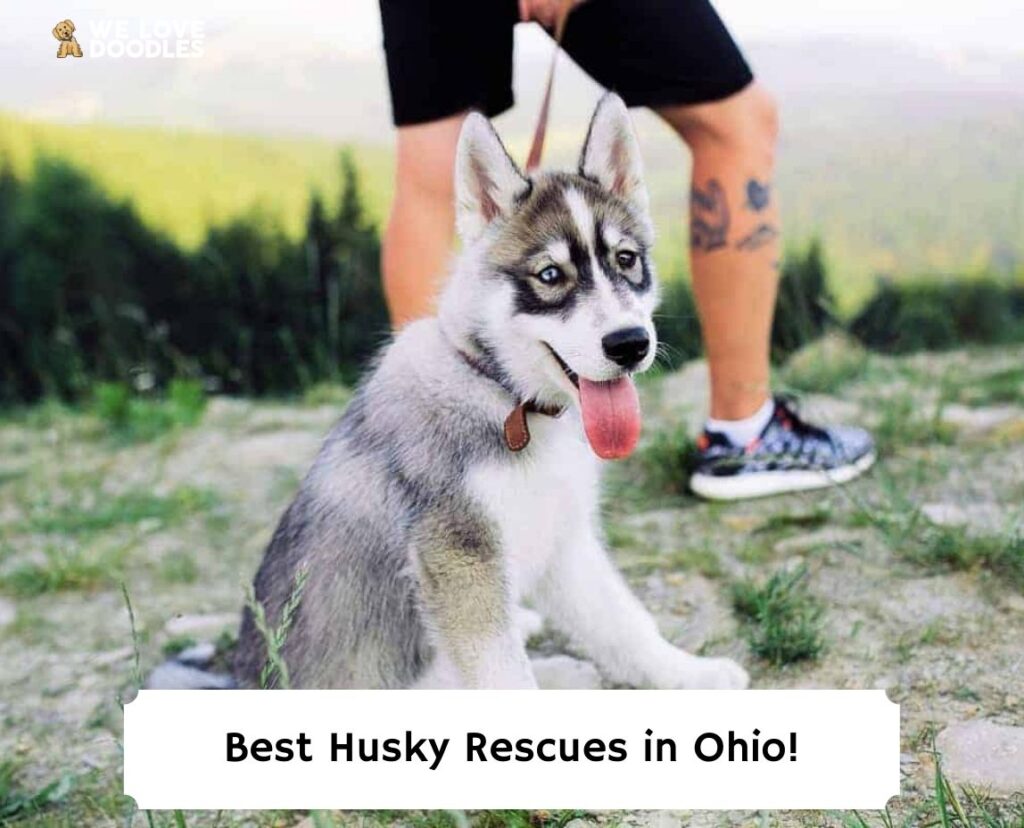 Here's what you need to know if you're searching for Husky rescues in Ohio. Adding a dog into your home is the perfect way to complete your family unit. When you find a dog that matches your personality, it feels right. However, we know how easily that process can feel overwhelming or even hopeless.
Especially when it comes to specific breeds, like Siberian Huskies, there are different questions and concerns before bringing them home. How much space can you give them? Do you have other animals in the home? How active are you and those you live with?
If you like getting outside into the open, a Husky may be an excellent fit. Although this breed was initially bred to make hunting easier for Siberian people, they're very friendly and love cuddling just as much as running. Huskies are more compact than their other sled dog counterparts and cousins, the Alaskan Malamutes.
They have a thick coat meant for cold temperatures, but the breed is generally easygoing about acclimating to warmer climates. Huskies are incredibly attentive and thrive in places where they can stretch their legs and run. If you like living an outdoor lifestyle and have great patience, Siberian Huskies are a great breed to consider.
If you ask a Husky owner what they love about their dog, aside from their playful spirit, they'll likely tell you how clean they are. The breed has a body and coat that naturally cleans itself, emitting little to no odor.
While Huskies were initially bred to hunt and work, they're as good at playing hard. Because Huskies are so friendly, they typically do well if other dogs are home. This is a plus that can make the excessive shedding of Huskies worth the constant vacuuming.
With that said, it's always best to do a compatibility visit before committing to a new addition. This same sentiment goes for adding any animal, let alone a Husky. In this respect, homes with cats or other small animals as pets should take extra caution. In many cases, a Husky's hunting instinct is strong, and they may chase the smaller animal.
Before scrolling down this list of Husky rescues in Ohio, check out these other recommendations from our team at We Love Doodles: Best Yorkshire Terrier Rescue Shelters in Ohio and Best Dachshund Rescues in Ohio.
Find a Husky Rescue Near Me in Ohio
Despite Siberian Huskies being a pure breed, breeders aren't your only option for adding a Husky to your home. There are Husky-specific rescues all over Ohio that specialize in the rescue and rehoming of Huskies to give them a second chance at life. This is great for anyone who wants a Husky but doesn't feel right going to a breeder.
Of course, there are a plethora of public shelters where you could get lucky and find your Husky companion. However, Huskies are a rare find in typical animal shelters. For that reason, you'll have a lot more luck sticking to a Siberian Husky rescue. Additionally, Husky rescues tend to have more rules and restrictions on who can take home one of their dogs.
Breed-specific rescues are better equipped with the skills and expertise of the Husky breed and can better judge the environments where they would thrive. So, not only will sticking to a Husky rescue increase your chances of bringing a Husky home, but it also ensures the Husky isn't just being placed with a random person who only had to fill out an application before taking them home.
Don't be afraid to venture to your surrounding states to find your perfect fit. If you don't have luck finding a breed-specific rescue in your state, most rescues allow out-of-state adoptions in the states that surround their organization. Luckily, we've got a list of four rescues to consider for finding your Siberian Husky.
Husky Product Recommendations: Best Quiet Dog Clippers and Best Luxury Dog Bowls.
1. Northwest Ohio Husky Rescue

The Northwest Ohio Husky Rescue is an offshoot of the Siberian Husky Club of Greater Detroit. The SHCGD is a forum of Siberian Husky enthusiasts who work and show their Huskies in various activities. Owners who are members of the forum live throughout Northern Ohio and Southeastern Michigan.
The rescue faction of the SHCGD is an effort of the forum to rescue Siberian Huskies that may be turned out on the street or euthanized otherwise. Activities within the group are held throughout Michigan. Husky rescues within the Northwest Ohio Husky Rescue are fostered by forum members until an ideal forever home can be found.
Northwest Ohio Husky Rescue Details
2. Howl at the Moon Siberian Husky Rescue

Howl at the Moon is a Siberian Husky rescue based in Zanesville. The non-profit rescue strives to maintain the health and wellbeing of their rescue Huskies and keep them out of the hands of euthanasia.
The rescue's website is currently under construction but updates its Facebook page with available Huskies. To adopt a Husky from Howl at the Moon, you can fill out the application found on the landing page of their website.
Howl at the Moon Siberian Husky Rescue Details
3. Hairy Houdini Siberian Husky Rescue

Hairy Houdini Siberian Husky Rescue is a foster-based organization rescues Huskies and places them into loving homes. The organization services those in the states of Ohio and Michigan and offers a variety of ways to get involved with the organization.
To receive a Husky through Hairy Houdini Siberian Husky Rescue, potential adopters must fill out an application, pass a home visit, sign a contract, and pay the adoption donation fee before taking their dog home.
Along with adopting out their Huskies, Hairy Houdini also allows you to apply to be a Husky foster parent. The organization regularly updates its Facebook page with Huskies available for adoption.
Hairy Houdini Siberian Husky Rescue Details
4. Ohio SPCA

Last on the list of the best Husky rescues in Ohio is "Ohio SPCA." The not-for-profit organization was formed in 1983 and has provided various programs since then to advocate and rescue animals throughout the Buckeye State. The Ohio SPCA is an excellent resource for general adoption.
Among the programs offered by the Ohio SPCA are senior assistance, humane law enforcement, fostering animals, and low-cost spay and neuter clinics, to name a few.
The Ohio SPCA mission revolves around three main points: intervention in animal cruelty cases, animal rehabilitation, and rural county reform. The SPCA also spends time with equine rescue and rehabilitation in addition to your typical household pets.
Ohio SPCA Details
Huskies Are a Big Responsibility
Becoming a dog owner for the first time is undoubtedly overwhelming. This reigns especially true if you aren't familiar with a specific breed and the conditions they thrive. For Siberian Huskies, in particular, it's essential to keep in mind the age of the Husky and the type of environment you can offer them.
While senior dogs may not need as much space to run, a younger Husky will want as much space to roam free as possible. Imagine being told you're going home with someone to an entirely new place to you. You've never seen the house or the neighborhood where your new home is.
This is no different with a Husky. As they figure out their new living environment, they will rely on you to help them acclimate to the area. During the first few weeks, it's integral that you're there every step of the way until they learn the lay of the land.
Because Siberian Huskies are born runners, they must have access to plenty of space to explore. Whether that's a large enclosed yard or a nearby dog park, it's your responsibility to provide that to them. Keep in mind that Huskies don't usually come to you all the way when you call for them.
Instead, they'll stop within arm's reach if they're adequately trained. Along with having enough space for them to explore, take note of any small animals that live in the area. Whether they're other pets in your home or backyard wildlife, your Husky is predisposed to want to chase them.
Huskies may be a friendly breed, but instinct is good at taking over when you're stimulated. Learning how to groom your Husky properly is a must if you don't want to go to the groomer constantly. Siberian Huskies are also heavy shedders. Before bringing your Husky home, you may want to invest in a good vacuum for sucking up pet hair.
Related: Akita vs. Husky Dog Breed Comparison.
Bringing a Husky Home in Ohio
Depending on the age of the Husky you're bringing home, you're going to want to take a few preparation steps. Older dogs may want a comfortable place to rest after a day of exercise, while puppies and adolescent Huskies may need puppy-proofing measures.
Along with that, you're also going to need to consider the climate in which you live. While Huskies are pretty good at acclimating to warmer climates, you should still be aware of the signs of dehydration and overheating.
Related: Best Shampoos For a Husky.
Conclusion For The "Best Husky Rescues in Ohio"
Look at you. You have the correct information for finding a Siberian Husky rescue in Ohio and some helpful tips for preparing for the big day.
Regardless of the rescue you choose, the Husky you bring home will bring you a lifetime of companionship. We hope this guide has been helpful in the decision-making process.
For more guides similar to this list of Husky rescues in Ohio, you can check out:
Before you bring home a Husky from a rescue shelter in Ohio, you can learn more about the breed by watching "Everything You Need to Know About The Siberian Husky" down below:
https://youtube.com/watch?v=Qc89Ff8R04A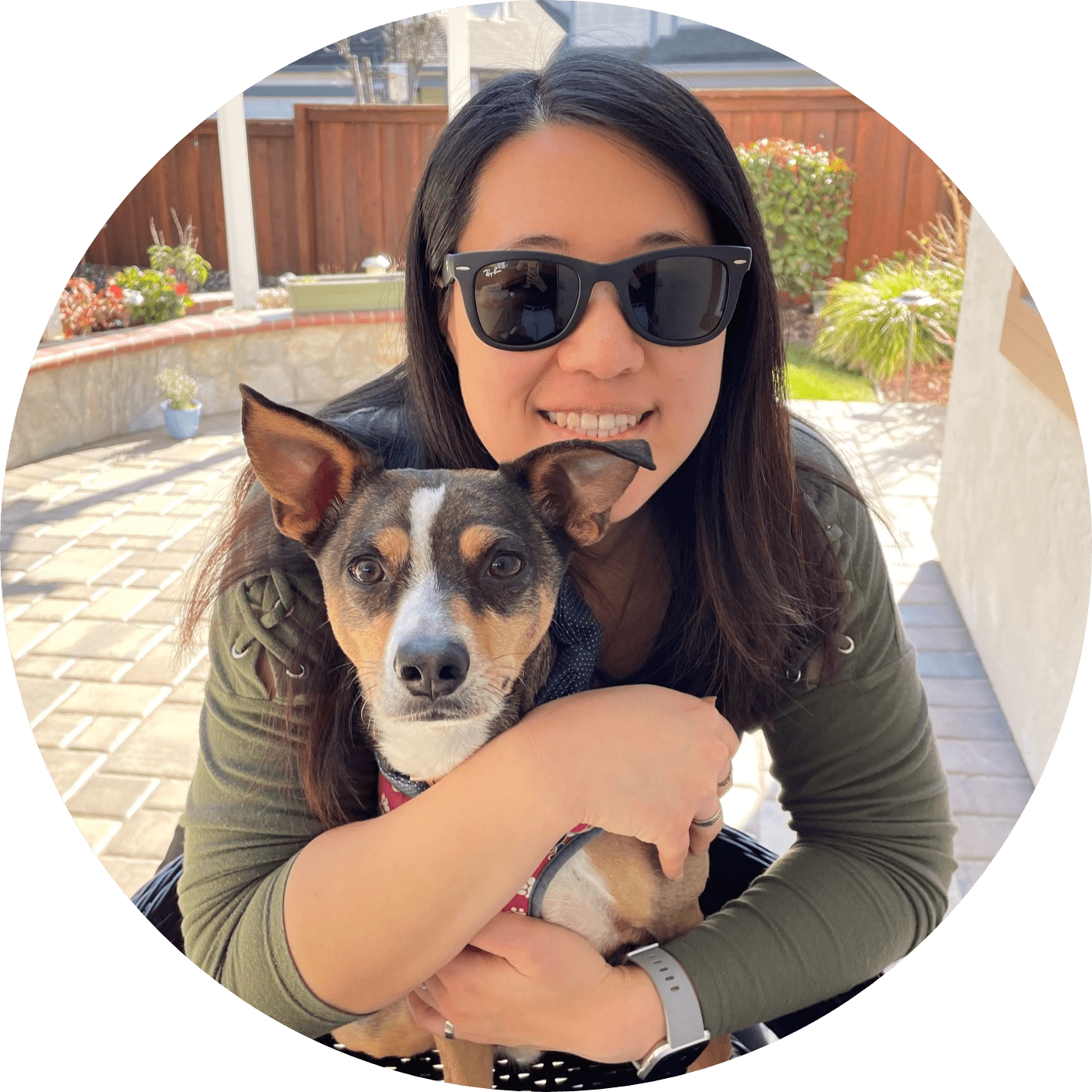 Dr. Sabrina Kong graduated from the Royal Veterinary College in England in 2016 and has been working at a small animal clinic in Northern California since then. She grew up in the Bay Area and got her bachelor's degree from Cal Poly San Luis Obispo. She also became a Certified Canine Rehabilitation Practitioner through a program at the University of Tennessee.
When she isn't in the clinic taking care of her four-legged patients, she enjoys traveling and trying new foods with her friends and her three-legged dog, Apollo. She adopted Apollo from her clinic when he was a puppy with numerous health issues. Dr. Kong truly cares about taking care of animals.