Exactly what temperature is too cold for dogs inside an enclosed space? Thanks to technology, it's easy to adjust the temperature in your house according to your needs. Are you starting to shiver or sweat?
Tweak the thermostat, and you're set. But have you considered if your dog is comfortable with that temperature? What feels warm for you may make your pet miserable. Dogs also get cold, but they can't state that they are uncomfortable or pull on thick clothing.
While fur helps keep pets warm, that may not be enough protection during winter. So what thermostat reading works best for indoor pets? Read on to find out what temperature is too cold for dogs inside your home.
Before scrolling down this guide, "What Temperature is Too Cold For Dogs Inside," check out these other dog questions from We Love Doodles: What Does It Mean If My Dog Keeps Swallowing and What Are The Overtired Puppy Symptoms?
What Indoor Temperature Is Too Cold for Dogs?
Your indoor house temperature should not fall below 45 °F. Anything lower than that is too cold for dogs. It's not just a matter of comfort. Freezing temperatures can lead to health issues.
Pets who are small, elderly, or have a thin coat will feel the cold more keenly. If your dog has arthritis, you will have to take extra care during cold weather. Even dogs bred for frigid environments will struggle once temperatures go below 20 °F.
Is There a Standard Temperature For All Dogs?
No, there isn't. Dogs are bred for different purposes and environments. Some breeds have a better capacity to handle the cold. While one dog may start shivering at a certain temperature, another might feel perfectly fine.
A Siberian Husky will thrive in areas that may seem downright freezing to you. A Chihuahua will want to snuggle even when the weather is only cool. Every dog will respond to cold differently based on the following factors.
Breed: Dogs originating from northern climates thrive in frigid conditions.  Their ideal temperature might have you reaching for several blankets and wearing thermal clothing. During winter, you don't need to worry much about German Shepherds, Siberian Huskies, and Alaskan Malamutes. Some breeds come from regions with hot climates. Dogs like Afghan Hounds, Doberman Pinschers, and Dalmatians prefer warmer surroundings.
Coat Type: Breeds with thick, double coats are better adapted to the cold. All that fluffy hair acts as insulation for your pet. In contrast, dogs with thin coats feel the cold quite easily. They won't do well in chilly temperatures.
Coat Color: Dogs with dark-colored coats absorb heat from sunlight, which helps them keep warm. Those with light-colored coats do not enjoy this advantage.
Weight: Weight plays quite a role in how cold a dog feels. Pets on the heavier side will feel cold less quickly than their thinner brethren. However, this does not mean you should fatten your pet up for warmth. Keep in mind that an overweight dog is an unhealthy dog.
Size: Big dogs are less vulnerable since their body mass allows them to generate more heat. Smaller dogs have less mass and feel cold more easily. Plus, they have less insulation from cold temperatures.
Lifestyle: If your dog has been brought up in cold temperatures since its puppyhood, then it will handle cold easily.
Age: Do you have a puppy or an old dog? Either will feel cold more easily than the dogs who are in their prime years.
Health: If your dog is sick, it will naturally need more protection from cold than a healthy dog.
Dog Product Recommendations: Best Dog Door For Cold Weather.
What Is the Ideal House Temperature for Your Dog?
Ever wondered what temperature your dog prefers? Here are the temperature ranges that work best for different kinds of canines:
If your pet is large or has a thick coat, set the thermostat between 69 °F and 70 °F.
Smaller breeds and those with a thin coat prefer temperatures between 73 °F and 75 °F.
As a rule of thumb, your pet can cope with the temperature that humans find comfortable.
Dog House Recommendations: Best Luxury Dog Houses and Best Double Dog House.
What Are The Signs That a Dog Feels Cold?
Your dog will clearly let you know that it's feeling cold. However, you have to pay careful attention to their non-verbal cues. Familiarity helps. Normally, pet owners know when a puppy is not being its usual self.
Here are some signs that indicate your pet is feeling the chill:
Whining, shivering, or trembling
Moving more slowly than usual
Its tail is constantly tucked in
Shoulders are hunched
Holding one or more paws up
Sleeping more
Curling up into a ball or hiding in warm spaces
Moving restlessly to warm itself up
Its skin is unusually dry
Has cold ears and paws
Check your dog's temperature. If it is below 99°F, you should contact your vet immediately.
Dog Questions: Why is My Dog Licking The Floor and Why Does My Dog Lick My Eyes?
How Can You Keep Your Dog Warm?
Are you concerned about your dog being exposed to cold temperatures? Here are some ways to keep it warm:
Massage your dog.
Exercise your pet or do physical activities like jumping.
Warm up the house with a space heater.
Keep warm water bottles wrapped in a towel near your dog.
You can also provide microwaveable heating mats or pads.
Keep their fur longer in colder months.
Make sure they are hydrated.
Keep your dog dry and their paws too.
Ensure they are getting the right nutrition and diet according to their size.
If it is cold or snowing outside, have your dog wear a warm coat during your walk.
Your dog can also wear sweaters or booties indoors.
Don't take them out on a walk during severe weather or winter nights.
Let them rest on a heating pad.
Dog Questions: Why Does My Dog Stare Into Space and Why is My Dog Suddenly Sleeping on the Floor?
Should a Dog Wear a Jacket or Sweater?
Yes, but you have to be selective about it. You want a doggy sweater or jacket that fits perfectly around the neck and shoulders. It should not be too tight or too loose. For cold paws, give knitted booties or socks. Make sure they are non-slip.
When choosing clothes for your dog, make sure it does not have a lot of decorations. Buttons can become choking hazards while zippers may snag in their fur.
Dog Product Recommendations: Best Onesies For Dogs.
How Can You Keep Your Pet Warm at Night?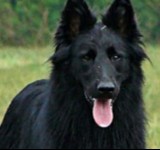 Usually, dogs don't feel cold at night. If you are concerned about your dog feeling cold while sleeping, give it a blanket to snuggle in.
Provide bedding or have your dog sleep on a rug or carpeted surface. Keep in mind that cement, tiles, or wooden floors are not as comfortable during colder months.
Dog Product Recommendations: Best Heated Water Bowls For Dogs.
What Happens if Your Dog Is Too Cold?
Wondering what will happen if your dog is exposed to freezing temperatures? A tell-tale Your pet can suffer from either hypothermia or frostbite.
1. Frostbite
This refers to tissue damage caused by exposure to extreme temperatures. To keep the major organs warm, your dog's body will direct blood away from its paws, tail, nose, or ears.
These parts may become painful, swollen, stiff, and discolored. A dog suffering from these symptoms needs treatment as soon as possible.
2. Hypothermia
This is an extreme condition wherein the body temperature of your dog drops dramatically. In response, the body will start to shut down. If left untreated, hypothermia can be fatal.
Your pet will experience:
Reduced blood flow
Slower breathing
Slower heart rate
Stiff muscles
Take your dog immediately to the vet if they show signs of these conditions. There's less risk of hypothermia or frostbite if your pet stays indoors. However, learning about them is a must if you live in areas that experience snowfall. Make sure you know first aid for you and your pet.
Conclusion For "What Temperature is Too Cold For Dogs Inside"
Are you worried about your dog getting too cold? Don't fret. Your dog is okay between 65°F and 75°F. You only need to be concerned once temperatures dip below 45°F. If your dog comes from the northern part of the world, all the better.
They already have inborn protection against the cold, thanks to their thick coats. It also helps to share your body heat with a pet by snuggling on the sofa or bed. With these tips, you can help keep your pet nice and toasty indoors.
If you find this guide, "What Temperature is Too Cold For Dogs Inside," helpful, check out these other articles from our team at We Love Doodles:
You can learn more about a dog being exposed to cold temperature by watching "How Cold is Too Cold For Your Dog" down below: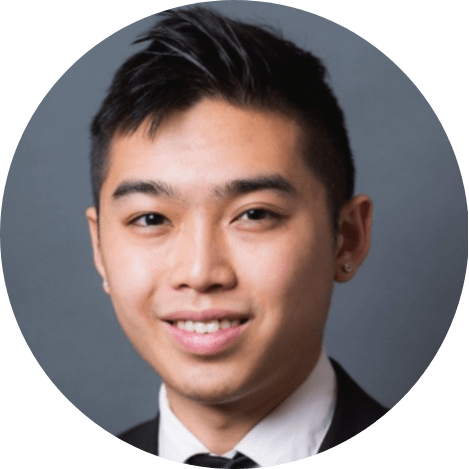 Andy is a full-time animal rescuer and owner of a toy doodle. When he's not saving dogs, Andy is one of our core writers and editors. He has been writing about dogs for over a decade. Andy joined our team because he believes that words are powerful tools that can change a dog's life for the better.
Why Trust We Love Doodles?
At We Love Doodles, we're a team of writers, veterinarians, and puppy trainers that love dogs. Our team of qualified experts researches and provides reliable information on a wide range of dog topics. Our reviews are based on customer feedback, hands-on testing, and in-depth analysis. We are fully transparent and honest to our community of dog owners and future owners.