There are many questionable moments when raising a dog. One question that reoccurs has to do with dogs and floors. Why is my dog licking the floor all of the sudden and doing it constantly? We know our dogs are unique. From their appearance to their personality and sometimes funny mannerisms, our dogs can make it easy for us to love them. They might display strange behaviors, whether that's kicking up grass after pooping or burying objects out in the yard.
There might be some strange things our dogs do that'll make us think thrice. Most often, these, at times, comical behaviors are entirely normal. It's in their innate sense of just being a dog, just as people may have their own strange habits about work, home, or in conversations. Dogs can have intriguing tendencies, too.
Even those sometimes odd behaviors like licking the floor can be found to be endearing. Have you ever wondered what this strange behavior means and what your dog thinks when they do it? Is licking the floor a natural and harmless behavior, or is it an indication of something concerning? To help answer those important questions, here we share just what your dog licking the floor could mean and the essential steps you can take in caring for your dog's overall well-being.
Before scrolling down, check out other similar articles: Why Is My Dog Eating Grass and What Should I Do If My Dog Age a Baby Wipe?
Why Do Dogs Lick?
You might have noticed that most dogs like to lick things. Whether it's your feet, a plate that had food on it, or their paws, dogs may be tempted to lick just about anything. It's a pervasive habit that could stem from a variety of reasons. While different dog breeds might have different lengths of their tongue, the sense of taste is crucial to how they can function.
Their tongues have millions of sensory cells. Dogs can even pick up tastes that we as humans may not be able to discover. With such a highly sensing tool, dogs use their tongue often. They use it to help them find food and identify other things.
Reasons Dogs Lick Floors
Most of the time, dogs licking things is a completely acceptable and natural behavior. Other times, it might point to a more concerning health issue. As a caretaker of your dog, it's essential to recognize these reasons and determine whether your dog licking the floor is just a bad habit to fix or a more serious health concern that you should be aware of.
Searching For Food
While licking the floor is completely harmless, the reason your dog tends to lick things often is that it's searching for crumbs that might be on the floor. If your dog does this occasionally, there's really nothing to be concern about. If you're known to spill a lot of food on the floor, your dog might enjoy searching for leftover pieces of food.
This ties into their innate hunting senses for some breeds when they're on the lookout for food for themselves. However, if it's a frequent habit, it may be something you want to address. A frequently-licked floor can spread germs around and is not the most pleasant habit that you should tolerate. It can also make your floor messy and slippery with their slobber from their tongue.
Dog Food Recommendations: Best Dog Food Without Chicken and Best Dog Food For Less Poop.
Stress
In addition to searching for food, another natural reason for your dog licking the floor is because they're bored or anxious about something. Anxiety and stress can lead your dog to compulsive behavior to ease their emotional and mental discomfort. Addressing the underlying reason why your dog is stressed or anxious can help you address this harmful habit.
Related: My Dog is Panting and Shaking and Clingy – What Should I Do?
Health Concerns
However, a dog licking a floor can also indicate some other serious health concern that you would want to address right away. This is often the case when your dog begins to lick the floor without any previous habit of doing so. This excessive licking can indicate a gastrointestinal issue that your dog is dealing with.
Notice if your dog is experiencing any other symptoms or behavior changes when they begin licking the floor. When their licking is due to an underlying health condition, they might branch out from licking only the floor to also get their tongue on thins like the carpet or furniture.
How You Can Stop Your Dog From Licking the Floor
While your dog's frequent licking of the floor might seem harmless, it can also develop into a troublesome bad habit that can be hard to break. Thankfully, there are some easy things you can do to stop your dog from constantly licking the floor. If your dog is licking the floor because it's searching for crumbs, one helpful thing you can do is ensure that you clean up any spills or crumbs on the floor before your dog can get to them.
This can teach your dog that there are no crumbs or excess food to be found on the floor. If your dog is licking the floor out of anxiety or stress, ease their emotions and mental strain by providing them opportunities for exercise and getting outside. These other activities can help relieve any built-up stress that they might be experiencing and might make them stop licking the floor out of compulsive behavior.
Your dog licking the floor could be due to its suffering from a gastrointestinal issue. It's important to determine that underlying health issue. Usually, these gastrointestinal issues are not severe and can be remedied with some medication, healthy food, and hydration. Be sure to connect with your veterinarian if you are concerned about their health.
Conclusion For "Why Is My Dog Licking The Floor?"
While dogs might have some comical quirks, these behaviors might also indicate some other underlying concerns. Take the time to recognize and understand why your dog might be drawn to licking the floor. Find a solution and fix this habit to prevent it from spurring on other negative behaviors or other health conditions. The majority of the time, your dog licking the floor is completely normal. However, it's important to pay attention to your companion's habits to see what they do and why they do it.
For more content by WeLoveDoodles, check out:
If you're curious, here's a video of a dog from Durtle02 licking a floor for six minutes: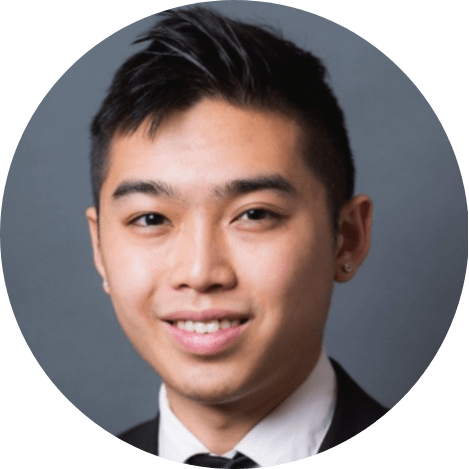 Andy is a full-time animal rescuer and owner of a toy doodle. When he's not saving dogs, Andy is one of our core writers and editors. He has been writing about dogs for over a decade. Andy joined our team because he believes that words are powerful tools that can change a dog's life for the better.
Why Trust We Love Doodles?
At We Love Doodles, we're a team of writers, veterinarians, and puppy trainers that love dogs. Our team of qualified experts researches and provides reliable information on a wide range of dog topics. Our reviews are based on customer feedback, hands-on testing, and in-depth analysis. We are fully transparent and honest to our community of dog owners and future owners.