Here's what you need to know if you're searching for Husky rescues in Florida. Bringing a dog into your home is a rewarding experience. However, choosing a dog breed can quickly become an incredibly overwhelming process.
The questions that run through one's mind can feel endless, but they're essential to take into account to ensure you get the right fit. Consider how much space you have. What is your overall aesthetic? Are you active, or do you like to relax at home?
Prospective dog owners who have an alpha presence and want a stubborn but loyal companion should consider rescuing a Siberian Husky. Huskies have become quite the commodity among dog lovers everywhere, and they can make excellent pets when paired with the right owner.
Siberian huskies are "compact" sled dogs with a thick coat to protect them from harsh winter conditions. Although they're natural-born winter dogs, the great thing about the Siberian Husky is that they can adapt to any climate.
This adaptability, paired with their friendliness and attention to detail, makes huskies excellent dogs to invite into your home. Despite their natural drive to work, huskies are great family pets as they have a charming, friendly, and loyal demeanor.
Siberian huskies were initially bred to be sled dogs for the Chukchi people in Siberia. The Chukchi people used huskies to help pull supplies and allow the people to hunt more efficiently. This beautiful breed is also a common choice as they're a naturally pure breed and don't have a strong odor.
Their ability to get along with other dogs makes them attractive for families with multiple pets in the home. Although these dogs are "worker" canines, they aren't all work and no play.
You may find they make excellent snuggle buddies. With that said, it's essential to make sure you have plenty of space for this high-energy breed to stretch its legs and roam around.
Before scrolling down this list of Husky rescues in Florida, check out these other recommendations from our team at We Love Doodles: Best Great Dane Rescues in Florida and Best English Bulldog Rescues in Florida.
Find a Husky Rescue Near Me in Florida
Owning a Siberian Husky may make people think a breeder is the only way to go. However, designated rescue centers are devoted to giving Siberian huskies the home they deserve after facing unfortunate abuse or neglect. This way, you can get the beautiful breed your looking for while also giving an innocent animal another chance at a wonderful life.
While there are plenty of rescues and humane societies that help rehome various animals, potential owners looking for a specific breed may have better luck with a breed-specific shelter. Getting your Siberian Husky from a Husky rescue is a way to give the dog the best chance at another go in life.
Breed-specific rescues typically have a stricter adoption process to ensure the dog isn't falling into the wrong hands. Potential owners are usually required to undergo a more rigorous process than visiting the local humane society instead.
While there may not be many breed-specific rescues near you, it's always helpful to look in the states surrounding you. For Floridians out there, you're in luck. We have a list to help you find the best Husky rescues in The Sunshine State.
Husky Product Recommendations: Best Plush Dog Toys and Best Air-Dried Dog Food.
1. Husky Haven of Florida

The Husky Haven is a Florida-based rescue that provides medical care and foster homes to huskies in need throughout the state. The rescue doesn't operate a shelter facility and only takes in dogs when a foster home is available.
Generally, the shelter takes huskies from kill shelters and places them with a foster family until an adoption comes through. The not-for-profit rescue is run entirely by volunteers, and potential adopters must fill out an application on their website before they can be approved.
Husky Haven of Florida Details
2. GTS Husky Rescue

Geisha, Tundra, and Spirit's Place (GTS) was founded in 2014 and had since successfully saved the lives of more than 400 Siberian huskies. The rescue formed after the owner, Natalie Lucia, lost her three Siberian huskies. The rescue currently resides on a 2-acre ranch where up to 30 dogs can live and receive care until their forever home comes to fruition.
Although GTS primarily focuses on rescuing Siberian huskies and Alaskan malamutes, the shelter also rescues other Arctic-breed dogs. The rescue isn't open to the public, and the address is only given to adopters after their application has been submitted and approved.
To be approved, potential adopters not only need to apply but also need to allow GTS Rescue to perform a vet check, reference check, home check, and a home interview. The entire process typically takes between 1-2 weeks.
GTS Husky Rescue Details
3. Siberian Husky Rescue of Florida

The overall mission of the Siberian Husky Rescue of Florida is to rescue stray, abused, and neglected Siberian huskies in Florida. This not-for-profit Husky rescue utilizes a strict adoption and intake process to ensure a Husky can go to the right home for their personality and demeanor.
Some have said the process here is too strict, but it's better to be too strict and ensure a dog's safety than not strict enough and unintentionally putting the Husky in harm's way. The rescue is run entirely on the backs of volunteers, and all dogs with the rescue are housed in foster homes.
The rescue doesn't have a brick-and-mortar shelter, so potential adopters need to fill out an adoption application through their website. To be accepted, potential adopters must also pass a list of requirements and pay the required fee before taking their Husky home.
Siberian Husky Rescue of Florida Details
4. SPCA Florida

Last on the list of the best Husky rescues in Florida is "SPCA Florida." Along with the Husky-specific rescues throughout Florida, it may also be rewarding to check with the SPCA of Florida. SPCA Florida is a non-profit organization located in Lakeland, founded in 1979.
The reason SPCA Florida exists is to eliminate the suffering of animals at the hands of irresponsible owners and people with negative intentions. SPCA is also a no-kill organization and works to rehome dogs, cats, and other animals. In 2021 alone, SPCA Florida saved the lives of 4,282 different animals.
SPCA Florida Details
Raising a Husky in Florida
For first-time dog owners, the transition into pet parenthood can be overwhelming. When it comes to Siberian huskies, that overwhelm can be heightened even more if you aren't familiar with the breed.
This is even more true if you're bringing home a young Husky rather than a senior dog. As your Husky learns to navigate their new home and terrain, they will rely on you to show them the ropes and make them feel safe in their new environment.
Huskies generally won't come up to you when you call them back. Along with that, you'll need to be willing and able to accommodate their needs. This breed was bred to run, so having a spacious yard or living near a dog park is essential.
Although huskies are a generally friendly breed, they're still hunting dogs. Instead, they'll come close enough to be in arm's reach. It would help if you also considered any small animals in your home.
Their instincts commonly urge them to chase after small prey like squirrels, cats, and other animals. This breed is also a heavy shedder. Because of that, regular grooming is a must, and you may want to invest in a pet vacuum to make sure you can clean up all of the Husky's shedding.
Related: How Long Do Huskies Live?
Preparing to Bring Your Husky Home in Florida
While huskies can adapt to various temperatures pretty quickly, there are still some essential things to keep in mind before bringing your Husky home. As with any breed, living in a warmer environment increases the risk for dehydration, overheating, or overexertion.
All you need to do is perform a pinch test to check for dehydration. The pinch test involves pinching the skin at the nape of their neck. If the skin falls back immediately, they aren't dehydrated.
However, dehydration is the issue if the skin falls slowly or not at all. If you think your Husky is overheated or has overexerted themselves, you should bring them inside to a cool area and offer water.
If they don't bounce back within an hour, you may need to take them to the vet to rule out heatstroke or another issue. If you live in a warmer climate, you may want to take some special steps to help your Husky better acclimate to the outdoor environment.
Related: What is a Chihuahua Husky Mix?
Conclusion For The "Best Husky Rescues in Florida"
It's time to get excited because if you've made it this far, you're ready to take some next steps to Husky ownership. Having a dog as a companion can be an enriching and fulfilling experience.
Unlike social bonds with other humans, a human's social bond with an animal is on an entirely different plane. We hope this article has been helpful and you feel confident in moving forward with a Siberian Husky rescue!
For more guides similar to this list of Husky rescues in Florida, you can check out:
Before you adopt a Husky from a rescue shelter in Florida, you can learn more about the breed by watching "Siberian Husky: The Pros & Cons of Owning One" down below: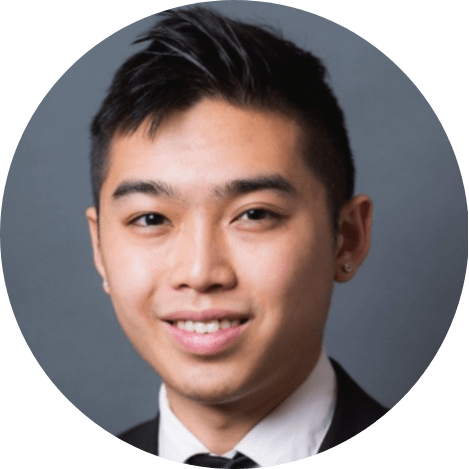 Andy is a full-time animal rescuer and owner of a toy doodle. When he's not saving dogs, Andy is one of our core writers and editors. He has been writing about dogs for over a decade. Andy joined our team because he believes that words are powerful tools that can change a dog's life for the better.
Why Trust We Love Doodles?
At We Love Doodles, we're a team of writers, veterinarians, and puppy trainers that love dogs. Our team of qualified experts researches and provides reliable information on a wide range of dog topics. Our reviews are based on customer feedback, hands-on testing, and in-depth analysis. We are fully transparent and honest to our community of dog owners and future owners.