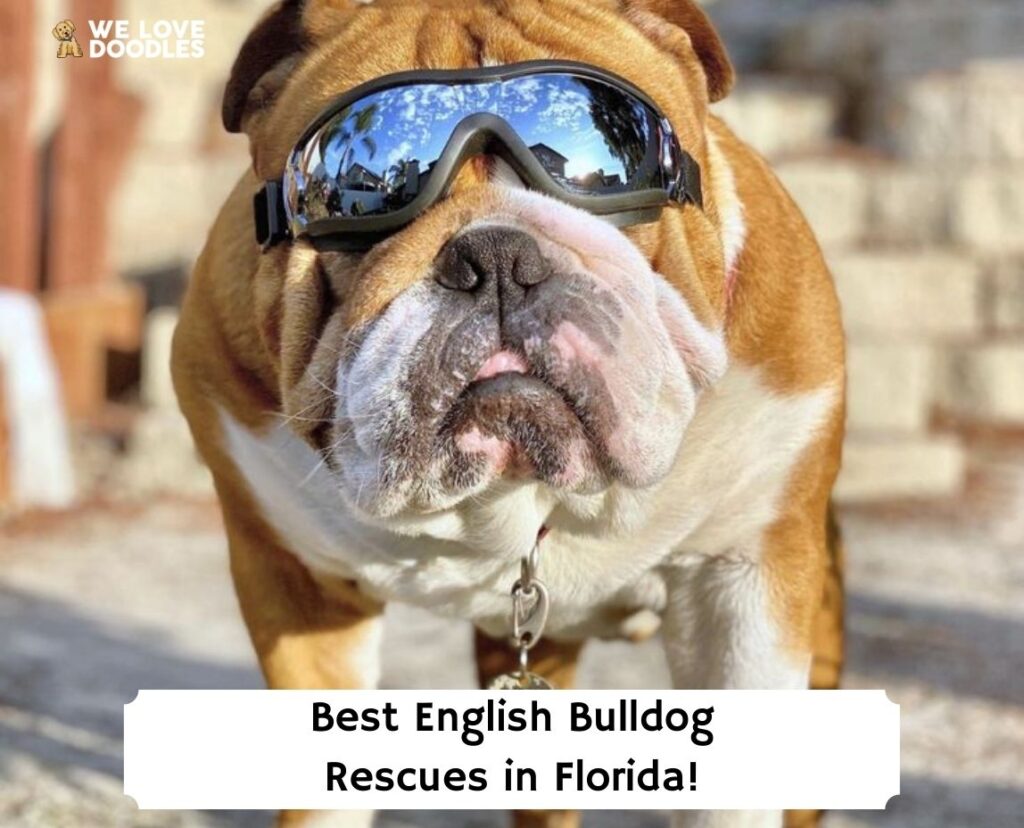 You need to know if you're searching for the best English Bulldog rescues in Florida. The English Bulldog was mainly used to drive cattle to market and compete in the bloody sport of bullbaiting. Today, they are gentle companions who love children.
The English Bulldog is a good companion for novice pet parents and can adapt well to apartment life. Sadly, they are also surrendered to rescue shelters at a decent rate due to problems faced by their owners. In some cases, they can't live with their initial placement, leading to shelter rescues re-homing them.
Before scrolling down this list of English Bulldog rescues in Florida, check out these other recommendations from our team at We Love Doodles: Best Yorkie Rescues in Florida and Best Havanese Rescues in Florida.
Find an English Bulldog Rescue Near Me in Florida
Several non-profit rescues in Florida help place these unique pooches with loving forever families. The following research-based list provides insight into how each rescue operates, which one is right for you, and how to contact them.
English Bulldog Product Recommendations: Best Dog Bells For Potty Training and Best Paw Cream For Dogs.
1. Florida English Bulldog Rescue
Florida English Bulldog Rescue (FEBR) is a volunteer organization dedicated to rehabbing and re-homing neglected, abused, and unwanted English Bulldogs across Florida. In addition, they offer a safe alternative to shelters for owners who have to find a new home for their bulldogs.
To finance veterinary care, vaccinations, medications, surgeries, and the daily feeding and care their rescued dogs require, they rely solely on donations. Since 2007, Florida English Bulldog Rescue has helped this wonderful breed; they are a small group of passionate volunteers about bulldogs.
The 501(c)3 organization has helped over 1000 bulldogs and is still growing. They ensure that every Bulldog who enters their program receives 100% care and rehab to have a quality life in a forever home. Applicants who are genuinely committed to adopting an English Bulldog should apply first.
During the Approval Process, their volunteers contact your references, conduct a phone interview, and inspect your home. All of their volunteers strive to do this as quickly as possible.
Their priority is to place these bulldogs in the best possible forever homes. Once you are approved, they will notify you, and your application will be placed on their "Waiting List." In some cases, the Waiting List process can take up to 2 months or longer, depending on which available rescued Bulldogs are the best match for you.
Florida English Bulldog Rescue Details
2. Adopt-A-Bull Rescue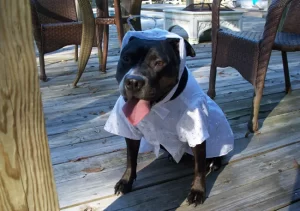 Adopt-A-Bull Rescue, Inc. is a South Florida-based English Bulldog Rescue organization. Their goal is to assist English Bulldogs needing an "intervention" by connecting them with bulldog lovers and volunteers.
The bulldogs that enter their re-homing and rescue program may come from animal shelters, some are found as strays, and others have been surrendered by private individuals who cannot care for them.
They aim to raise sufficient funds for rehabilitating the dogs in their care to provide them with a positive quality of life when they are adopted into their forever homes.
As a matter of conviction, they have decided to help bulldogs less fortunate than the ones they call their own. Please visit their website for the application if you are interested in adopting an English Bulldog.
Adopt-A-Bull Rescue Details
3. Buddies Thru Bullies
Buddies Thru Bullies is a 501(c)3 English Bulldog Rescue organization in South Florida. Rescuing a Bulldog can be a life-changing experience. There are always Bullies looking for homes, but not every home is suitable for that dog.
Adopting a Bulldog is also a big responsibility, and they work hard to find the right dog for the right home. Please be patient as they look for the right Bulldog for you. It may take some time.
If you consider adopting a bulldog from Buddies Thru Bullies, please review their Bulldog information on their website to ensure that the breed is suitable. Also, read their Frequently Asked Questions. They will be thrilled to receive your application if everything still sounds good.
Buddies Thru Bullies Details
4. One of a Kind Bulldogs
One of a Kind Bulldogges Rescue is on a mission to help as many Old English Bulldogs and bulldogs as possible. Their primary focus is on Olde English Bulldogges, also known as Victorian Bulldogges. Additionally, they are open to other Bulldog breeds, specifically French Bulldogs, English Bulldogs, and mixed or designer Bulldogs.
You can find One of a Kind Bulldogs all over the world. As owners of French Bulldogs, Olde English Bulldogs, and other Bully breeds, they thoroughly understand the breed. They have the resources and experience to help place them and provide information to their adopters.
These bulldogs are exceptional. Even though they all come from California, they offer shipping to various places, including Florida. So you can adopt one of their rescue puppies safely without spending a lot of money. They have already taken Olde English Bulldogges to Key West and Tallahassee.
One of a Kind Bulldogs Details
English Bulldog Rescues in Florida
Are you ready for an adopted English Bulldog? In addition to adding a lovable new member to your family, adopting a dog is also a big responsibility. The entire household must be on board with the decision to adopt a dog and understand the commitments of time, money, and care that come with owning a pet.
Consider fostering an English Bulldog first if you aren't sure your family is ready. Your family can learn more about pet ownership by becoming a temporary foster home, gain first-hand experience on what works best for your family, and see if you are ready for a new permanent pet. It's like a test drive.
Rather than adopt themselves, some families love fostering so much that they choose to become a resource to help the shelter save more lives by continuing to foster. Don't believe the myths about shelter dogs. According to the ASPCA, 3.2 million people adopt a rescue pet every year.
Bringing home a new dog is one of the most memorable days. Congratulations if you are ready to get a new English Bulldog. Shelter dogs are commonly believed to be broken, abused, or problematic. Shelter dogs are sometimes placed in shelters due to traumatic experiences or receive extra medical or behavioral care.
How to Choose an English Bulldog Rescue in Florida
Pay attention to all your senses at the shelter. Is it clean and smells pleasant? Is the staff helpful, knowledgeable, and compassionate? Staff should properly evaluate your potential to provide a dog with a safe home but shouldn't be overly critical or rude.
Dog rescues strike a balance between finding a suitable new home for their dogs and knowing that, without that new home, a good dog would have to be euthanized. All dogs should be temperament-tested before being shown to the public to weed out sick, aggressive, or emotionally unstable animals.
Look for another shelter if you notice significant behavioral problems. Within a week, schedule a visit with your veterinarian. Shelter dogs can have worms, fleas, Bordetella ("kennel cough"), or any other concerns, so it's a good idea to get them checked out right away (although they should already have been dewormed of fleas and worms at the shelter).
Start things off right by enrolling in an introductory obedience class. Shelters may even offer courses or give you a coupon for a local training facility. Consult your veterinarian if they don't. If you do your homework, remain unemotional, and be patient, you'll have a loyal new friend who will appreciate your gift more than you can imagine.
Where Do You Find an English Bulldog Rescue in Florida?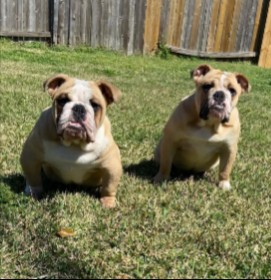 Finding that special dog is the first step. Searching for local shelters and making a decision are the next steps. Find shelters or rescue groups close to your home to make multiple visits easier. Be sure to visit several before making a decision. Try to remove emotion from the situation. We all have a soft spot for complex luck cases, after all.
Any shelter you consider should allow you to bring a dog back if you change your mind. A 30-day trial period is standard. If it does not work out, some will refund your money, while others will give you a return voucher so you can adopt another animal.
You should either have the dog spayed or neutered before bringing it home or be given a coupon for a discount neuter. Adopted dogs should also be vaccinated. Many shelters will hold a dog for you for at least a day or more if you need time to think about it.
Conclusion For The "Best English Bulldog Rescues in Florida"
Adopting an English Bulldog instead of buying one from a breeder will save money and allow a dog to experience love again. There are some great Bulldog rescues in Florida where you can adopt this dog breed. With the options listed above, you can be sure of adopting a healthy, safe, and beautiful English Bulldog.
For more guides similar to this list of English Bulldog rescues in Florida, you can check out:
Before you adopt an English Bulldog from a rescue shelter in Florida, you can learn more about the breed by watching "English Bulldog 101 – Everything You Need to Know" down below: