Is Greyhound bus dog friendly or not? Here's what you need to know about bringing your companion on a Greyhound bus ride. If you like to travel with your dog, you may wonder if you can take it on a bus ride. Bus rides are affordable for people, but they are not a good option for all dogs. Animals are not allowed on Greyhound buses. All animals are prohibited on Greyhound buses except certified service dogs.
This includes animals in the cabin or the storage compartments below the bus. Ensure the dog has access to a large enough kennel to stand up, turn around, and lie comfortably. Food and water dishes must be provided in the kennel, and the kennel must have proper ventilation. As well as the health certificate, you must provide the dog's vaccination record.
A health certificate and a minimum age of 8 weeks are required. To travel with your dog, it/she must be kept in a kennel underneath your seat. Some dogs cannot travel alone or on buses. Your dog may not do well on a bus if it does not do well in a moving vehicle or alone for long periods. In addition, it is best for service dogs to travel only on buses.
Before you scroll down to a more in-depth answer to this guide, "Is Greyhound Bus Dog Friendly," you can check out these other dog-related questions from our team at We Love Doodles: Is Whole Foods Dog Friendly and Is Daytona Beach Dog Friendly?
Do All Greyhound Busses Allow Dogs?
Service dogs are allowed on all Greyhound buses, but pets are not on some. Make sure the bus you plan to travel on allows pets if you plan to bring your pet along. The Greyhound company can help you by calling them and asking them.
More Dog-Related Guides: Is Santa Monica Beach Dog Friendly and Best Dog-Friendly Coffee Shops.
Service Dogs on a Greyhound Bus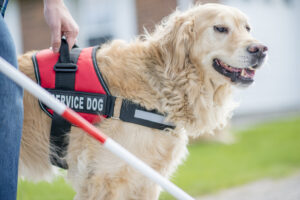 Greyhound allows travelers to travel with service dogs on its buses just like other means of transportation, such as airplanes, trains, and city buses. Among their functions are guiding blind owners, reminding deaf and hard of hearing owners to take their medication, and helping visually handicapped owner find their way around crowded areas.
Emotional support dogs are also not recognized by Greyhound. While Amtrak allows therapy and service animals to accompany their owners, emotional service animals cannot travel with their owners since they are not legally required to travel with their owners. Even if your pet is registered as an emotional support animal, it is not the same as a service dog.
More Dog-Related Guides: Does Trader Joe's Allow Dogs and Why Does My Dog Keep Sniffing My Legs?
Requirements to Bring a Dog on a Greyhound Bus
A service animal does not improve your mood when you are with it and enjoy its company. Dogs considered service dogs must assist in specific tasks, such as guiding blind people across busy intersections, and their owner has to have a disability recognized by the Americans with Disabilities Act. As a final consideration, the animal should be well trained and shouldn't pose a threat to its surroundings.
More Dog-Related Guides: Why Does My Dog Bite My Cat's Neck and Why Does My Dog Sit Alone in Another Room?
Emotional Support Dogs on a Greyhound Bus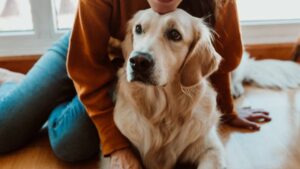 Dogs help people cope with their emotional conditions. Most bus lines allow passengers with mental disorders like anxiety and fear to board their flights in the United States. Because service dogs are not considered service dogs under the Americans with Disabilities Act, they cannot be carried on Greyhound buses.
More Dog-Related Guides: Why Does My Dog Lick My Hair and Why Won't My Dog Go on Grass?
How to Keep Your Dog Safe On a Greyhound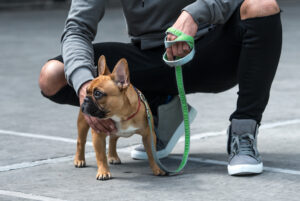 The comfort of all passengers is your responsibility when you travel with your dog on a bus. Performing these responsibilities accurately is essential to being a responsible pet parent. If you can't ride the bus with your dog safely, it's simply not the best option for you or it, and you may want to consider something else instead.
The bus environment needs to be made familiar to your dog. Try distracting it from people with some tasty treats if it seems anxious because of the crowd. Taking your dog on a bus with you can be a lot easier when your dog is trained to stay calm in stressful situations. It's not the same for everyone when it comes to dogs as it is for you.
It is not uncommon to encounter passengers who dislike dogs. You can make them feel comfortable by having your puppy around. Make sure it behaves well to prevent them from getting scared of your puppy. Your pet should also have identification, just as you should have your driver's license on hand.
If it gets lost at any time, a collar with an identification tag, a home address, or a phone number will be most helpful. The temporary tag with your phone number can be given to your dog if you don't own one. Most dogs would benefit from a travel kit if you packed one. Medications for your dog, health records, and immunization records can be included in a travel kit.
Additionally, vaccination records may require a health certificate if you are traveling across state or international borders. A few toys and food/water bowls should also be included. It is also a good idea to have safety kits, such as a first aid kit for the dog and anyone who may need it.
It would be best if you always stopped for a toilet break as soon as you arrived wherever you were going. In addition, if your dog is friendly, it will be excited whenever it meets family, friends, or humans. Make sure they take care of their toileting before getting too excited. You can burn off some energy and ensure they have done their business by stopping a little further from your destination to take them for a short walk.
The best solution for you will soon become apparent. Whenever possible, keep their routine the same while you are away. In this case, try to maintain this schedule if you normally walk twice daily, once in the morning and once in the evening. It's fine to take a quick stroll later in the day after you've taken a long walk in the morning.
Feed them according to the same schedule. Even though you may eat out often while you're away, try to keep your dog's usual eating schedule if you typically feed it lunch and dinner. Their experience teaches them they can still get what they need even when away from home.
More Dog-Related Guides: Why Does My Dog Lick My Underwear and Why Does My Dog Push Me Away?
What Are Some Other Options For Traveling With A Pet?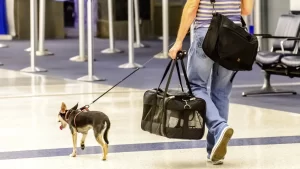 If you aren't able to travel with your pet on a greyhound bus, some other options may be more suitable. You should always check with the transportation option before you plan a trip, so you can be sure your dog will be allowed on the method of transportation you choose.
1. Trains
Rail travelers must follow some rules, even though dogs are allowed on most trains. Up to two dogs are allowed per passenger for free – additional dogs may incur a surcharge. Could you keep it on a lead as you travel with your dog?
2. Planes
Pets are allowed to travel on many airlines. Before you plan your trip, you should check with the airline about their rules. The dog in its carrier can usually be carried in the cabin if it fits under the seat in front of you. It would be about 20 pounds for a dog of that size.
It is usually cheaper to travel with a dog this way as carry-on luggage than to place it in a plane's belly. Suppose you know how to calm your dog while on a bus; traveling with your pet can be a fun experience. Some rules must be followed when traveling with dogs by bus.
During bus travel, your dog may show some negative behaviors if it hasn't been exposed to crowds before. Certain breeds are not allowed to travel by bus, so you should check before you travel with your dog.
More Dog-Related Guides: Why Does My Dog Roll Around After Eating and Why is My Dog Fixated On My Cat?
Preparing Your Dog For a Trip on a Greyhound
Your dog should feel comfortable with its carrier before you use it. Before the flight, give it some time to get used to it. You can relax if you carry it around with you. Getting anti-anxiety treatment for your dog could be helpful if it suffers from anxiety. BudgetPetWorld offers this anti-anxiety medication for your pet to help them have a more comfortable trip.
You have to give your pet the medication orally, and it or she will calm down in no time. Take it along when you notice your dog has a favorite stuffed animal. It can chew on or play with it inside its carrier whenever it gets scared. How can you familiarize yourself with a car for the first time?
Once the transporter or car mat is unfolded, you can sit inside without starting the engine to give the dog a chance to become accustomed to the environment. The dog should be praised and fed in the meantime. Your dog shows no signs of stress – it's not panting, fidgeting, or shaking. Our next step will be to determine if that is the case.
More Dog-Related Guides: Why Does My Dog Cough After Drinking Water and Why Does My Dog's Ears Make a Crackling Noise?
Conclusion For "Is Greyhound Bus Dog Friendly"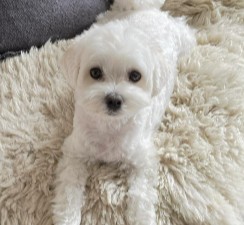 On a mini trip, we explore the estate or take the dog to a nearby meadow; we stop and have a nice, active walk to make the trip as memorable as possible for the dog. It should take several days for this habituation process to take effect. By watching your dog's reaction to its messages, you'll know if it's time for short walks in the forest or a longer vacation route.
It will only take a few minutes to achieve the desired result, and your dog will be delighted to jump into the car once you've followed this gradual and consistent route. You'll need to do several things to prepare for a trip with your dog.
Greyhound buses allow dogs on board, but you may need to contact them ahead to find out if your dog qualifies and what you need to do to make your trip successful. On most greyhound buses, only service animals are allowed, not pets. Plan your trip before you arrive at the bus station, so you know what to expect.
If you find this guide, "Is Greyhound Bus Dog Friendly," helpful, you can check out these other dog-related questions answered by our team at We Love Doodles:
Before you decide to bring your companion on a Greyhound bus, you can learn more by watching "Can You Take Pets on the Greyhound Bus" down below: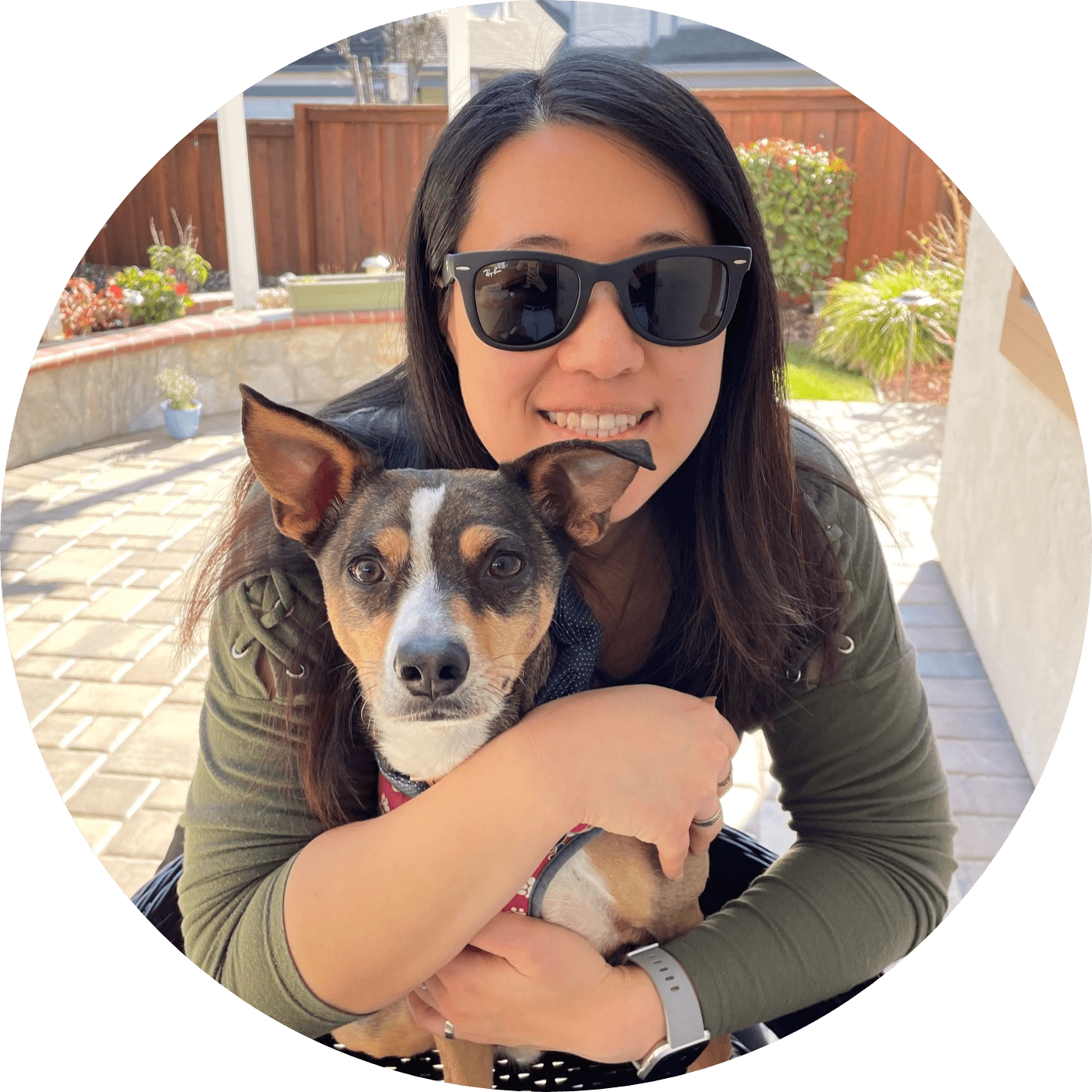 Dr. Sabrina Kong graduated from the Royal Veterinary College in England in 2016 and has been working at a small animal clinic in Northern California since then. She grew up in the Bay Area and got her bachelor's degree from Cal Poly San Luis Obispo. She also became a Certified Canine Rehabilitation Practitioner through a program at the University of Tennessee.
When she isn't in the clinic taking care of her four-legged patients, she enjoys traveling and trying new foods with her friends and her three-legged dog, Apollo. She adopted Apollo from her clinic when he was a puppy with numerous health issues. Dr. Kong truly cares about taking care of animals.