"Why won't my dog go on grass" is a question that bothers you because you're not sure what's stopping your dog. Our team got you covered. Before getting started, here's what you need to know. Most dogs love to run around on the grass as they play with their owners.
Unfortunately, some dogs are afraid of going on the grass. This fear makes it more difficult for them to play, and other issues can also arise. The grass is universally known as the best place for them to do their business. As a result, if they do not go on the grass, it can result in an inconvenient mess for everyone involved.
Before you scroll further down this guide, "Why Won't My Dog Go on Grass," you can check out these other dog-related questions answered by our team at We Love Doodles: Why Does My Dog Cry When Carrying Toys and Why Does My Dog Lick My Underwear?
Why Is My Dog Suddenly Afraid of Grass?
Whether your dog suddenly won't go on grass or they have always been afraid of grass, there are several potential causes. The underlying reason is that they either dislike the sensation of grass on their feet, or there is something about the grass that scares them. Maybe chemicals got added to the grass, or it's wet. Regardless, all dogs are different, and as a result, they can have several reasons for not wanting to go on grass.
Dogs Can Have a Negative Association With Grass
A negative association is a psychological trigger that causes someone to think negatively of something because of an event. If your dog was not previously afraid of grass, it might negatively affect the grass. An example of a negative association would be if your dog experienced something scary while sitting in the grass.
So, after the event, they associate grass with the event, and as a result, they are scared of what could happen to them if they go on grass again. Negative associations can also affect humans, often known as triggers.
While humans can sometimes use critical thinking to disassociate the event from the object, dogs do not have that cognitive ability. The best option for you to solve your dog's anxiety on grass would be to speak to a dog behaviorist. They may be able to train your dog to no longer associate grass with a terrifying event.
Dogs Do Not Like Wet Grass
It is also possible that your dog is not scared of grass. Instead, your dog won't go on grass because of its current state. For example, it would not be shocking if your dog won't walk on wet grass. Some dogs are comfortable with damp grass, but others do not like the sensation.
Your best option is to train them to walk slowly on the grass in all situations. You can train them the same way you teach them to do other things. It may take some time if they are scared, but they will eventually overcome their fear. Using treats as a motivator, they may learn to enjoy wet grass.
Related: Best Indoor Dog Train Potty System.
Dogs Do Not Like When Grass is Treating with Chemicals
Dogs are intelligent creatures, so they can tell when things are different. Notably, they have a strong sense of smell, so they can tell when the grass has chemicals. People often spray their grass with pesticides, herbicides, and fertilizers. When your dog smells these chemicals, it will probably avoid the grass. If a lawn is recently sprayed with fertilizer or other chemicals, it is better to bring them to a different patch of grass.
Related: How to Get Sticky Seeds Off Dog Fur.
Can Dogs Go On Fertilized Grass?
Dogs can go on fertilized grass and be fine most of the time. However, it is best practice to avoid them going on recently fertilized grass. After spraying fertilizer or other chemicals on your lawn, you should wait 24 to 72 hours before bringing your dog out to the yard.
Related: Best Dog Waste Disposal System.
Your Dog Could Be Allergic to Grass
Allergies are not exclusive to humans. Dogs can be born with allergies like their owners. As a result, your dog might not want to go on the grass because of a previous allergic reaction. They can recognize what caused the reaction and do not want to experience it again.
Allergies can also develop later in life. If your dog is allergic to grass, you should avoid it, so they do not get harmed. However, you can also talk to your vet to see if there is a treatment for your dog's allergies. If the allergies are minor, they can probably get better with treatment.
Related: What You Need to Know About Food Allergy in Dogs and Everything You Need to Know About Chicken Allergy in Dogs.
Your Dog Might Have an Issue With Its Paws
It is also possible that an issue with your dog's paws is stopping them from walking on the grass. If they have a cut or irritation on their paws, they will avoid surfaces that aggravate the problem. Wet grass can irritate open wounds, so your dog will avoid it when its paws are in pain. You can find solutions like wet paw cream for dogs.
Related: Best Dog Boots For Hot Pavement.
Dogs Can Smell Other Animals on the Grass
Dogs are territorial creatures, and as a result, they do not like it when unfamiliar animals are around. They will get aggressive if someone they do not know enters their territory. However, if they are in an area outside their territory, they will be careful about entering it if they smell other animals.
They recognize the grass is part of another animal's territory and do not want a conflict. If you think the scent of animals is the problem, try bringing your dog to another patch of grass. If they enter the grass without a problem, the problem is solved.
Related: What Smells Do Dogs Hate?
The Grass Might Not Be the Issue; It Could Be The Dog's Location
If your dog does not go on the grass, it might not be because of the grass. Instead, it could be the location rather than the grass that is cousin the problem. Your dog might have had a bad experience in the area, and they want to avoid something similar. As a result, not walking on the grass is a byproduct of a larger issue. Bring your dog to a different area if you think this is the problem. It will likely walk on the grass in a new environment.
Puppies Are Not Used to Grass
If you have a young puppy, they probably are not very familiar with grass. As a result, they might not immediately be comfortable with the grass' texture on their paws. Dogs are usually cautious when they enter new environments. Having a puppy means that everywhere you bring them is a new environment. As a result, you need to be encouraging and patient with them as they acclimate to grass.
Your Dog Could Be Going Through a Period of Fear
Like humans, dogs go through ebbs and flows in their moods. Sometimes dogs are upbeat and happy but can also go through bouts of depression. Unfortunately, another trait they can experience is fear. Some dogs will go through periods of feat in their life. They will be more cautious and dependent on their humans during these times.
During a fear period, your dog will be more scared of everything around them. Things they usually walk by without second thought will scare them. It is crucial to be understanding in these times. They will lean on you more than usual and need to feel protected.
It is best not to force your puppy to go anywhere they do not want during periods of fear. Instead, give them time to cool down so that they can build up their strength. Eventually, they will return to their regular selves. If you notice a significant time has passed, and your dog is still scared, you should consult your veterinarian. They may be able to prescribe your dog some anti-anxiety medicine.
Your Dog Might Not Be Comfortable With Certain Types of Grass
Something you might not know is there are several types of grass. Different sub-species of grass can be hard to differentiate. However, your dog can tell the difference with its sense of smell and intuition. As a result, there might be some types of grass they are uncomfortable walking around on.
If your dog doesn't go on grass, for this reason, you can do some experimenting. Bring your dog to several parks around town to see if you can spot a pattern. By exploring the areas your dog will not walk on grass, you might be able to pick up on identifying factors for the grass they do not like.
Can Dogs Go On Artificial Grass?
Artificial grass is completely different from grass for several reasons. First and foremost, artificial grass is not alive. Additionally, while it looks similar, dogs do not associate artificial grass with real grass. They can tell the difference and do not think of them as in the same family.
As a result, if they fear grass, it is unlikely to apply to artificial grass. Fortunately, dogs can walk on artificial grass without you needing to worry. Nothing in artificial grass can harm them, so your dog can run around as much as they like.
Additionally, artificial grass is fantastic for training dogs because it cannot get damaged like regular grass. Dogs cannot dig holes as they can in natural grass. As a result, by raising your dog on artificial grass, they will not learn bad habits on your lawn.
How Can You Get Your Dog To Go on the Grass?
If your dog not going on the grass is becoming a problem, there are some things you can do to encourage them to be a little more adventurous. You need to figure out the cause, and then you can figure out a plan of approach. Regardless, here are some general things you can do to teach your dog to go on the grass.
Train Your Dog to Be Comfortable on Grass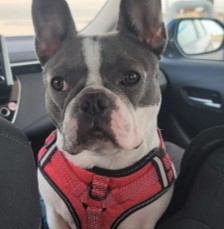 When you adopt a dog, you are committing to care for them for years. However, you are also committing to train them. Dogs need training so that they behave in all situations. You can apply that training to them going on grass. You can use treat training to encourage them to explore the grass. Doing that enough should solve the problem.
Related: How to Train a Dog with a Shock Collar and How to Use an E-Collar to Train Your Dog.
Purchase a Pair of Shoes for Your Dog
If your dog's problems are rooted in the texture or wetness of the grass, you can buy them a pair of shoes. Not all dogs like shoes, but if they do not like how the grass feels on their feet, this can solve the problem.
Conclusion For "Why Won't My Dog Go on Grass"
Whether your dog won't go on grass all of a sudden or they have never been comfortable on it, you should try to figure out the reason. There could be several causes, and they all have different solutions. Fortunately, by trying several techniques, solving the problem becomes much easier.
If you find this guide, "Why Won't My Dog Go on Grass," helpful, you can check out these other dog-related guides from our team:
You can learn more about why your dog could be afraid of walking on the grass by watching "How to Stop Dog Anxiety Fast" down below: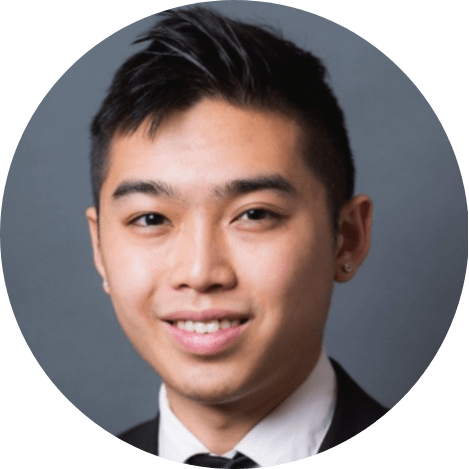 Andy is a full-time animal rescuer and owner of a toy doodle. When he's not saving dogs, Andy is one of our core writers and editors. He has been writing about dogs for over a decade. Andy joined our team because he believes that words are powerful tools that can change a dog's life for the better.
Why Trust We Love Doodles?
At We Love Doodles, we're a team of writers, veterinarians, and puppy trainers that love dogs. Our team of qualified experts researches and provides reliable information on a wide range of dog topics. Our reviews are based on customer feedback, hands-on testing, and in-depth analysis. We are fully transparent and honest to our community of dog owners and future owners.