What smells do dogs hate? If you're a dog owner, you know that your dog's sense of smell is intense, and you have probably noticed this in your everyday life. They can smell you opening a package of cheese from the other side of the house and come running, hoping to partake in whatever you are up to.
They might spend a ridiculous amount of time sniffing every blade of grass on one of your walks. With the seeming assumption that your dog loves to sniff everything, you may wonder, "are there any smells they don't like?" Luckily, we've got the scoop for you on all things dog.
Before you scroll further down this guide, "What Smells Do Dogs Hate," you can check out these other similar content from our team at We Love Doodles: Why Do Dogs Smell After Going Outside and Why Do Dogs Like Period Blood?
Learning About a Dog's Sense of Smell
As we mentioned, a dog's sense of smell is exceptionally strong. But what exactly does that mean? To break it down in scientific measures, dogs possess up to 300 million olfactory receptors in their noses, compared to only about six million in us humans. And the part of a dog's brain devoted to analyzing smells is about 40 times greater than ours. Dogs also have neophilia, which means they are attracted to new and interesting odors.
Just as we use our eyesight to create memories in our brains, a dog uses smell to create memories. This is why they might come running when they smell cheese or peanut butter because they remember just how delicious it is. To give an example of how powerful a dog's smell is, they can sniff out a single drop of liquid in 20 Olympic-size swimming pools.
Crazy, right? As you may know, we have harnessed these smell powers for good – with training, dogs can sniff out bombs and drugs, pursue suspects, and find dead bodies for the Police, FBI, etc. Additionally, as training continues, dogs are being used experimentally to detect human diseases such as cancer, diabetes, tuberculosis, etc., all from their sense of smell alone.
Why Would We Need to Know What Smells Dogs Hate?
Besides curiosity, you may be unable to think of another practical reason to know what smell your furry friend dislikes. Well, you can use this information to your benefit regarding training. Remember when we said that dogs could create memories from the smell?
If you have an adventurous puppy or even an older dog that likes to find its way into some mischief, you can use these smells to create an effective deterrent for your canine companion. A single whiff of one of these scents from the list below and your dog is sure to turn away in disgust.
They don't cause harm unless noted, but they may create a negative memory about a certain place or object, making your dog rethink their actions the next time they come in contact with the object again. For example, say your dog loves to chew your shoes.
Using a smell, they don't care for sprayed on your shoes might deter them from wanting to nibble and drool on your footwear. Once they have created that memory enough times of the stinky shoe, they'll most likely avoid all shoe chewing in the future.
Smells That Dogs Hate
1. Hot Peppers
Hot peppers (jalapenos, chili peppers, and poblano peppers, for example) are all-natural scents your dog does not care for. The spiciness from peppers comes from chemical compounds called capsaicinoids. Just the same as humans may not like spicy things; dogs do not enjoy spice either.
In most cases, holding up a whole pepper is enough to deter your puppy. If you want to use this scent to help train, try crushing the peppers into a liquid and diluting it in a spray form. Make sure to use this method sparingly, as dogs are very sensitive to spice. Additionally, you should never feed your dog any pepper because of its sensitivity.
Related: Are Bell Peppers Safe For Dogs?
2. Ground Spices
Like hot peppers, ground spices can have the same effect in deterring your dog from getting into things. Spices such as ground chili powder, cayenne pepper, paprika, and ground mustard are great options. If you look closely, you'll find that ground pepper spices are used in commercial dog repellants because of your dogs' natural avoidance of these smells.
If, for example, you want to deter your puppy from digging around in your garden, try sprinkling these spices across your garden or yard, and your furry companion will most likely steer clear. It is important to never blow or sprinkle these spices near your dog's face, just as with peppers. They are very sensitive to these smells.
Related: Is Cumin Safe For Dogs?
3. Citrus Juices
While you may love the smell of citrus, especially when it comes to home cleaning products or even candles – your pooch hates it. Your dog hates citrus so much that it is used in products to keep your dog from urinating in specific areas or chewing on items, so you can harness this power to make your natural products.
Squeeze a lemon or any other citrus to make a liquid and dilute with water, as you can with peppers. You can spray this on couches, rugs, or anywhere you want your dog to avoid. You can also use the skins from these fruits and place them in the area. The issue with citrus is that the oils from the skin can irritate your puppy's respiratory tract.
Related: Can Dogs Eat Clemetines?
4. Fresh Herbs
If you are growing a garden of fresh herbs, like rosemary or mint, you're lucky because your dog will probably not mess with it. As you may have noticed yourself, those herbs have a pungent smell. Your little puppy does not enjoy this aroma.
While you may not need anything to deter them from this part of your garden, you can use these herbs in different ways – such as putting the leaves in different parts of the garden or yard that your puppy is getting into or creating a spray by steeping herbs in hot water. As we know, all dogs are different, and in most cases, dogs hate mint – but some love it. So, make sure to test out these methods before going full force.
Related: Is Cilantro Safe For Dogs?
5. Vinegar
Vinegar is a versatile ingredient used in many home remedies, as you may know. Numerous types of vinegar are available at the grocery store, such as white, distilled, red wine, etc. Some of them, such as standard white vinegar, have been proven effective in keeping your dog off furniture or lawn. The pros are that it's safe, non-toxic, and relatively affordable.
All you have to do is pour it into a spray bottle and spray wherever necessary. The downside with vinegar is that it doesn't have the best smell, even to us humans. The strong acidic smell is exactly why our puppies don't enjoy it either. If you aren't the biggest fan of this smell, we recommend reserving this for exterior applications only.
6. Mothballs
If you have ever used mothballs in your lifetime, you are well aware of their certain smell. They are traditionally used to keep moths off clothes, sweaters, etc. They work because mothballs have a dual purpose as a pesticide and a deodorant that keeps moths away and the moldy smell.
Due to the chemical composition of mothballs, they can also threaten both dogs and humans. For this reason, if you plan on using mothballs as your method for deterring your puppy, make sure they are in a secure location. If your dog eats or ingests them, it could be very dangerous for their systems and result in a costly visit to the vet.
7. Alcohol
Rubbing alcohol has a distinctive scent that's very deterring for dogs, just as it is for humans. Because of the chemical composition, it is important to be very careful when using this. You should not spray the substance on your dog's body or face. Additionally, it is important to note that alcohol is flammable, so we don't recommend using this in the kitchen, around candles, or anywhere else you might have an open flame.
Related: Can Dogs Get Drunk?
Conclusion For What Smells Do Dogs Hate
As a dog owner, you understand that your dog's sense of smell is quite powerful. Dogs possess up to 300 million olfactory receptors in their noses, compared to only about six million in us humans. We can use this information about smells your dog does not like to aid in training or deter them from engaging in certain behaviors.
Every dog is different, so your puppy's reactions may be different than another's. Over time, you'll learn about your dog's likes and dislikes. The certain smells that most dogs do not care for are things like hot peppers, citrus juices, vinegar, etc. We hope this article has helped you gain more knowledge about your dog and how to keep them comfortable in your home.
If you find this guide, "What Smells Do Dogs Hate," helpful, you can check out these other articles from our team at We Love Doodles:
You can learn more about your dog's nose by watching "How Your Dog's Nose Knows So Much" down below: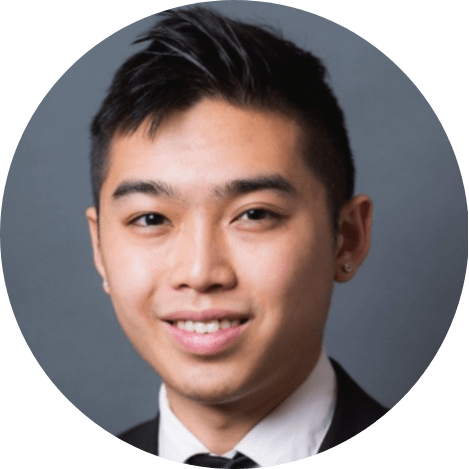 Andy is a full-time animal rescuer and owner of a toy doodle. When he's not saving dogs, Andy is one of our core writers and editors. He has been writing about dogs for over a decade. Andy joined our team because he believes that words are powerful tools that can change a dog's life for the better.
Why Trust We Love Doodles?
At We Love Doodles, we're a team of writers, veterinarians, and puppy trainers that love dogs. Our team of qualified experts researches and provides reliable information on a wide range of dog topics. Our reviews are based on customer feedback, hands-on testing, and in-depth analysis. We are fully transparent and honest to our community of dog owners and future owners.