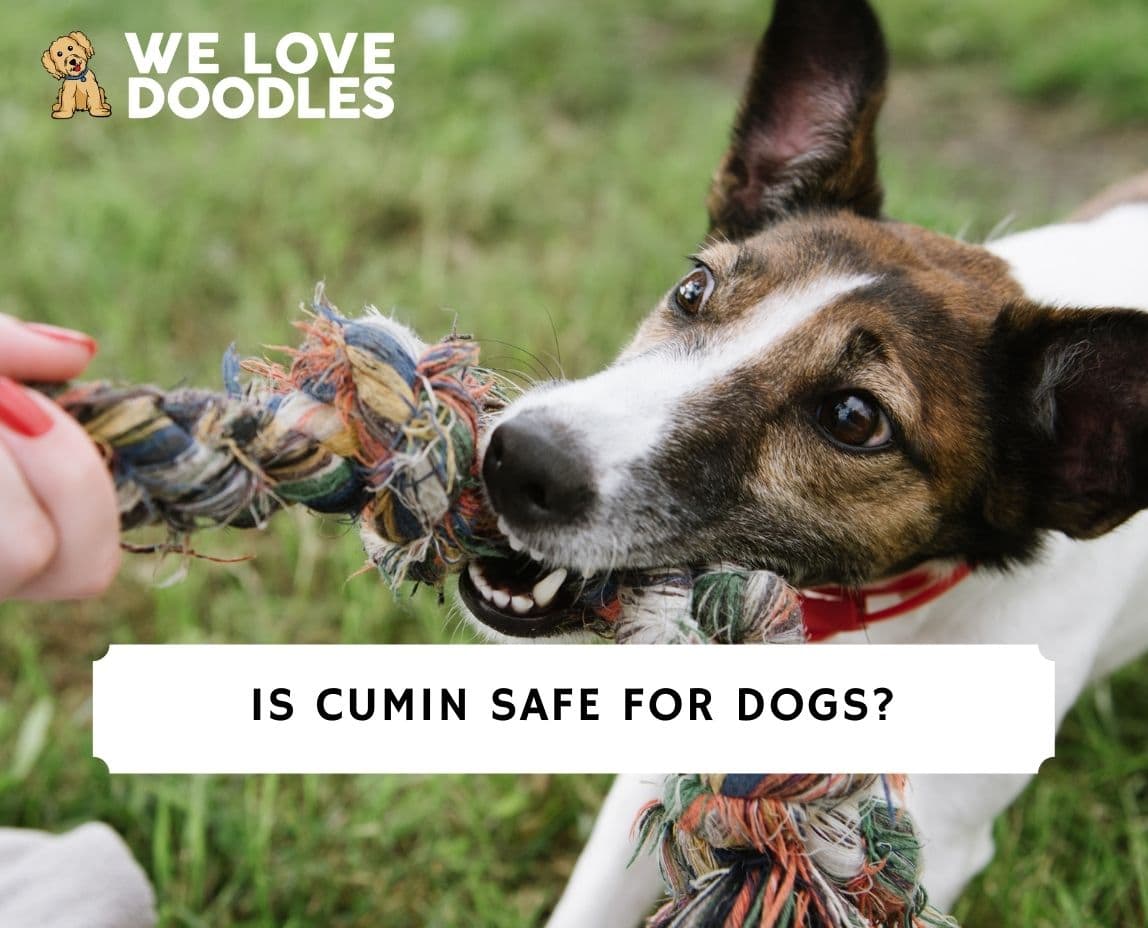 Is cumin safe for dogs to consume, or is it toxic? Knowing that chocolate and poinsettias are toxic to dogs isn't the only bit of knowledge you need to ensure your dog's safety.
What about herbs and spices? We'll take one of them, cumin, and reveal the facts so the next time you have your Martha Stewart hat on, you'll be playing it safe.
Before scrolling down this guide "Is Cumin Safe For Dogs," check out these dog questions: Are Smoked Bones Safe For Dogs and Are Bell Peppers Safe For Dogs?
Is Cumin Toxic to Dogs?
Cumin is a popular spice that is known worldwide. Used in the recipes of many cultures, it's the seed of an annual plant harvested by hand called "cuminum cyminum." Its taste is a blend of hearty, earthy, bittersweet, and warm flavors.
There are different types of cumin seeds with unique oil contents and tastes. Keep in mind that cumin and curcumin are not the same things. Curcumin is the active ingredient in turmeric and has its own healing properties, but cumin is its own spice.
Cumin can be toxic to dogs, but it depends on the portion size. As with so many other foods, a little goes a long way when giving it to our dogs. However, it has so many beneficial aspects. It's tough to cross it off the menu completely.
Similar Dog Guides: Are Spider Plants Toxic to Dogs and Can Dogs Eat Loquats?
How Much Cumin Can I Give to My Dog?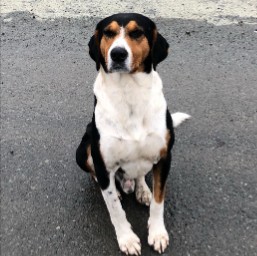 Never add or remove anything from your sweet one's diet before clearing it with your veterinarian. If your dog's blood is thin or they're on blood thinners, do not give it cumin.
It could make bleeding disorders worse. Also, the spice is safer for large dogs, not puppies or small dogs. After getting the okay, you can add ¼ of a teaspoon of cumin to your dog's food to get it acclimated to it. Then increase it only up to 1 teaspoon over the span of several days.
Similar Dog Guides: Can Dogs Eat Ranch and What Should I Do If My Dog Ate a Deodorant?
Are There Negative Effects of Cumin For My Dog?
A small amount of cumin is not toxic to dogs. However, if you see any stomach/gastronomical issues beginning to develop – vomiting or changes in bowel movements – stop adding cumin to your dog's food.
Similar Guides: Can Dogs Eat Potato Salad and Can Dogs Eat Banana Bread?
Safe Herbs and Spices For Dogs
Quick tidbit: Herbs come from the leaves of plants. Spices come from other parts of the plant – roots, stem, bark, seeds, and/or flowers. There are some herbs and spices that are safe for dogs and people. The following are a few that are beneficial to them:
Cumin
Oregano
Cinnamon
Ginger
Thyme
Parsley
Dill
Basil
Turmeric
Rosemary
Dog Food Recommendations: Best Soft Dry Dog Foods and Best Dog Food to Build Muscle.
Healing Ingredients For Dogs
Oregano: Aids in easing gas, diarrhea, and digestive issues. It can also soothe sore muscles. Although it's non-toxic, the herb can lead to digestive problems and worse if too much is administered. Note that oregano oil is more concentrated than oregano itself.
Cinnamon: It may fight against diabetes due to its anti-inflammatory properties. It's also used for bad breath.
Ginger: It's especially good for nausea as well as heartworm and bloating. It's also used to relieve arthritic pain, fight against cancer, and improve circulation.
Thyme: It has antimicrobial (kills or slows the spread of microorganisms like bacteria, viruses, and fungi) and antiseptic properties.
Parsley: This spice improves bad breath and flushes toxins. It also promotes urinary and kidney health. However, high doses may be toxic. Parsley is full of antioxidants, vitamins, and minerals.
Dill: It helps gas and constipation.
Basil: Basil helps stress and anxiety, reduces arthritic pain, and may prevent cancer. It also has antioxidant, antimicrobial, and antiviral properties and reduces inflammation. In addition, it helps prevent diabetes and protects the liver.
Turmeric: It will aid in metabolism and weight loss. Protects against anemia, cancer, and arthritis—aids in cardiovascular and brain health.
Rosemary: It promotes heart health and digestion and can have a relaxing effect. It's also used for minor cuts, burns, and infections in the mouth. In addition, Rosemary has iron, calcium, and vitamin B6.
Peppermint: Can be used to treat nausea and motion sickness. Very high doses can result in liver or kidney problems. Current research shows peppermint could have radioprotective effects and can reduce sickness and mortality caused by radiation in animals getting chemotherapy.
The flavonoids and antioxidants found in many of these herbs and spices can help the body fight diseases associated with aging, including some that are cognitive.
Dog Food Recommendations: Best High Fiber Dog Food for Anal Gland Problems and Best Non-Prescription Diabetic Dog Food.
Which Herbs and Spices Should I Avoid Giving to My Dog?
Onion: In large amounts, it can cause severe anemia in dogs. Keep all kinds – powdered, raw, cooked, or dehydrated – away from dogs.
Garlic: Garlic can also damage red blood cells. It can cause your dog to have diarrhea, loss of appetite, depression, and dehydration.
Salt: Salt can cause increased thirst and urination, leading to dehydration. Too much salt can cause vomiting, nausea, and diarrhea. It can also lead to sodium ion poisoning. Symptoms can include diarrhea, vomiting, depression, seizures, and even death.
Nutmeg: The spice can cause severe stomach pain and disrupt the nervous system. Large amounts can cause hallucinations, increased heart rate, and high blood pressure.
Mustard Seed or Powder: It is toxic to dogs and can cause vomiting and diarrhea.
Related: Worst Dog Food Brands to Avoid.
Benefits of Cumin For Dogs
Below is a list from Health Line. These are the benefits of Cumin for your dog.
Contains antioxidants
Has anti-cancer properties
Helps diarrhea
It helps control blood sugar
Fights bacteria and parasites
It has an anti-inflammatory effect
It may help lower cholesterol
Aids in weight loss
Improves symptoms of IBS (Irritable Bowel Syndrome)
Boosts memory
So it's no weakling. On the contrary, it knows how to make its presence known, whether in a traditional Egyptian dish, a Mediterranean spice mix, or an African sauce.
Similar Dog Guides: Can Dogs Have Sesame Oil and Can Dogs Eat Strawberry Yogurt?
Cumin Used as Medicinal Property
People have used cumin seeds for thousands of years as a medicinal property.
A few things cumin has been used for:
1. Stomach pains, spasms, and bloating
2. Minor aches and pains
3. Sleeplessness
4. Wounds, cuts, and scrapes
5. To start menstruation
6. To increase sexual desire
7. Fluid retention
What Forms Does Cumin Come In?
Cumin comes in whole dried seeds or as a ground powder. Remember that the Food and Drug Administration (FDA) does not monitor supplements for quality or purity. Therefore, it's important to research different brands to find the safest options.
Related: Can Dogs Have Almond Milk to Drink and Can Dogs Eat Wasabi?
Conclusion For "Is Cumin Safe For Dogs"
Herbs and supplements are powerful and not something to take lightly when you include them in your dog's diet. In fact, lots of things used holistically to cure ailments need more research to prove their efficacy.
It's most important to find out if your dog is getting the necessary ingredients it needs in its food. Therefore, we stress the necessity to see your veterinarian before giving it anything different.
It may already be getting enough of the benefits the supplement gives it. If it's not specifically prescribed, it's best to stay away from administering it completely. Also, check the expiration date on your herbs and spices monthly.
Like any other substance with medicinal properties, its potency can be diminished if it has expired. So now you're prepared to go forth, visit your dog's doctor, and – if you get the green light – "spice up" your dishes!
For more guides similar to "Is Cumin Safe For Dogs," you can check out:
You can learn more about safe ingredients for your dog by watching "11 Herbs and Spices Which Are Excellent For Your Dog's Health" down below: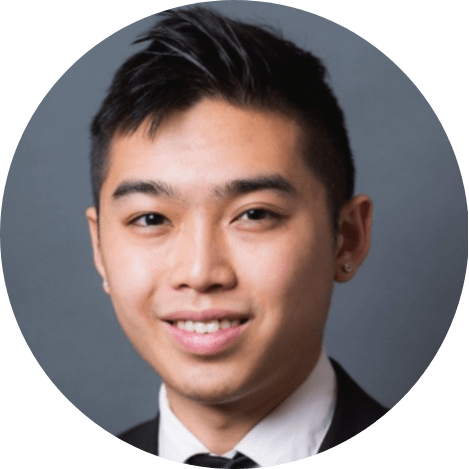 Andy is a full-time animal rescuer and owner of a toy doodle. When he's not saving dogs, Andy is one of our core writers and editors. He has been writing about dogs for over a decade. Andy joined our team because he believes that words are powerful tools that can change a dog's life for the better.
Why Trust We Love Doodles?
At We Love Doodles, we're a team of writers, veterinarians, and puppy trainers that love dogs. Our team of qualified experts researches and provides reliable information on a wide range of dog topics. Our reviews are based on customer feedback, hands-on testing, and in-depth analysis. We are fully transparent and honest to our community of dog owners and future owners.