Your dog ate deodorant. It finally happened. Your dog has been eyeing that colorful, sweet-smelling deodorant stick since you brought it home from the store, and at long last, it's somehow managed to get a hold of it. You stumble onto the scene of the crime, and there sits the satisfied culprit, surrounded by chunks of chewed plastic, the incriminating white streaks still visible on their guilty muzzle. Underneath your alarm, you know that you now have only two options: wait it out and hope that nothing bad happens or go into panic mode and circle the rim of a full-blown meltdown until the vet's report comes back. Which is it going to be? Relax. Chances are, your dog is going to be fine.
Before scrolling down this article "My Dog Ate Deodorant – What Should I Do," check out these similar guides: What Should I Do If My Dog Ate a Balloon and What Should I Do If My Dog Ate a Sponge?
What Happens If a Dog Eats Deodorant?
Usually not much of anything, aside from some possible mild gastrointestinal distress. Despite being made almost entirely of mystery chemicals with names like aluminum chlorohydrate and propylene glycol, most deodorants are non-toxic to dogs and humans alike. This makes sense if you think about it—if deodorant had harmful effects on the body, do you think you could rub it into your skin one or more times per day for basically your entire life without any negative consequences?
There's only one ingredient in deodorant that's toxic to dogs in high enough amounts, and that's zinc. But even a small breed would most likely have to eat the equivalent of several whole sticks for the mineral to pose a significant problem. The most dangerous part of a deodorant stick for a dog is probably the plastic packaging, which could present a choking hazard or get hung up in their digestive tract.
That said, deodorant isn't meant to be ingested, and it could cause a tummy ache or upset your puppy's digestion if they happen to swallow too much. So don't be surprised if your dog throws up, has diarrhea, or seems extra gassy over the next few hours. This is a good thing, as it means they're getting the noxious substances out of their system. The downside is that you now have the unenviable duty of being on poop patrol. The things we do for love, right?
How You Can Help Your Dog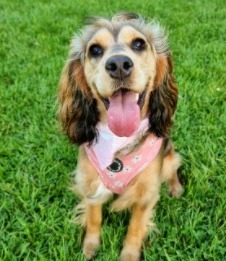 The easiest thing to do is nothing. Just watch your toiletry-chomping companion closely for the remainder of the day and maybe keep a roll of paper towels handy. If your dog has been sick numerous times, consider fasting them for around 12 hours to give them time to pass the rest of the offending chemicals without putting any more undue stress on their system. More than anything, they need a break from digesting and excreting right now, just like you do whenever you come down with a stomach virus.
Following the fast, consider putting them on a bland diet for another 12 hours. "Bland diets" typically consist of starchy carbohydrates like rice and sweet potatoes and lean protein sources such as boiled chicken, beef, or turkey. These sorts of foods are easy on the canine digestive system and will provide your dog with the nutrients they need while also preventing any further eruptions. Rather than dumping all of the prepared food into their dish, portion out a small serving (about half a cup or so) for them every 2 to 4 hours.
That way, you can make sure they're not overeating simultaneously, which could make them sick all over again. Also, be sure to leave plenty of water out, as your dog will likely be thirsty after losing so many fluids in such a short time. Like you did with their food, avoid letting them gulp down one bellyful after another. Instead, fill their bowl a quarter or a half of the way up and refill it periodically as needed.
When to Call a Veterinarian
As mentioned, digestive issues like vomiting and diarrhea are the most common symptoms associated with snacking on deodorant and are generally nothing to worry about. However, certain symptoms may warrant a just-in-case trip to the vet or an emergency clinic. Here's what to look for.
Bloody Stools: Bloody stool is a telltale sign that your dog's inner workings are amiss. In a worst-case scenario, it could point to severe bowel irritation, a ruptured organ, or another serious condition that needs to be dealt with ASAP.
Orange Stools: Similarly, if your dog's bowel movements have a peculiar orange tint, it could be an indication of zinc poisoning. The good news is that zinc poisoning is rarely fatal, especially if detected and treated early on.
No Stools: On the other end of the spectrum, constipation is also a cause for concern. If your dog has gone an uncommonly long time without a bowel movement, it may be because they're suffering from an intestinal blockage. This condition is characterized by unbearable abdominal pain and can be hazardous to your pet's health if they're not dealt with right away.
Unusual Dog Behavior
It's normal for a dog (or any living thing, for that matter) to feel a little worn out after repeated bouts of barfing and the other thing. However, if the droopiness persists for hours or days, there may be more to it than simple fatigue. Likewise, whining, restlessness, and excessive drooling are examples of irregular behavior and should be taken as a prompt to seek medical assistance. If any of these symptoms are present and you can't get through to your vet, call the ASPCA's 24-hour poison control hotline at (888) 426-4435.
Conclusion For "My Dog Ate a Deodorant"
It's never fun to discover that your dog has eaten something they're not supposed to, especially when it's a chemical-laden wildcard-like deodorant. This particular crisis, though, is nothing to get too worked up over. Be prepared to comfort and clean up after your pooch if they purge and make sure you reintroduce their food and water gradually afterward, but rest assured that a frenzied rush to the vet's office won't be necessary unless they begin exhibiting more worrying symptoms.
For food recommendations for your companion, check out:
To learn more about giving your dog eating things they should, watch "What do you do when your dog eats something it shouldn't?":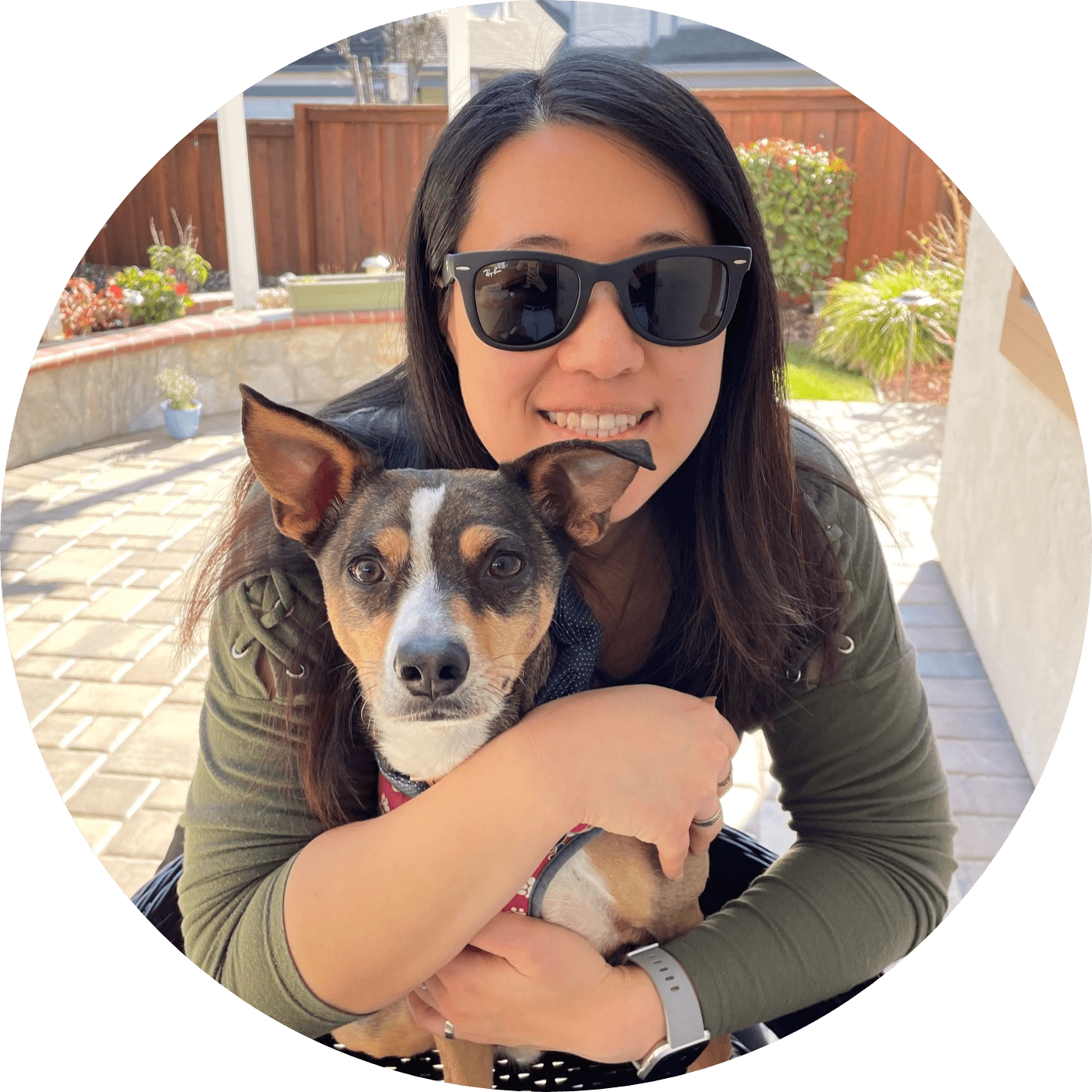 Dr. Sabrina Kong graduated from the Royal Veterinary College in England in 2016 and has been working at a small animal clinic in Northern California since then. She grew up in the Bay Area and got her bachelor's degree from Cal Poly San Luis Obispo. She also became a Certified Canine Rehabilitation Practitioner through a program at the University of Tennessee.
When she isn't in the clinic taking care of her four-legged patients, she enjoys traveling and trying new foods with her friends and her three-legged dog, Apollo. She adopted Apollo from her clinic when he was a puppy with numerous health issues. Dr. Kong truly cares about taking care of animals.