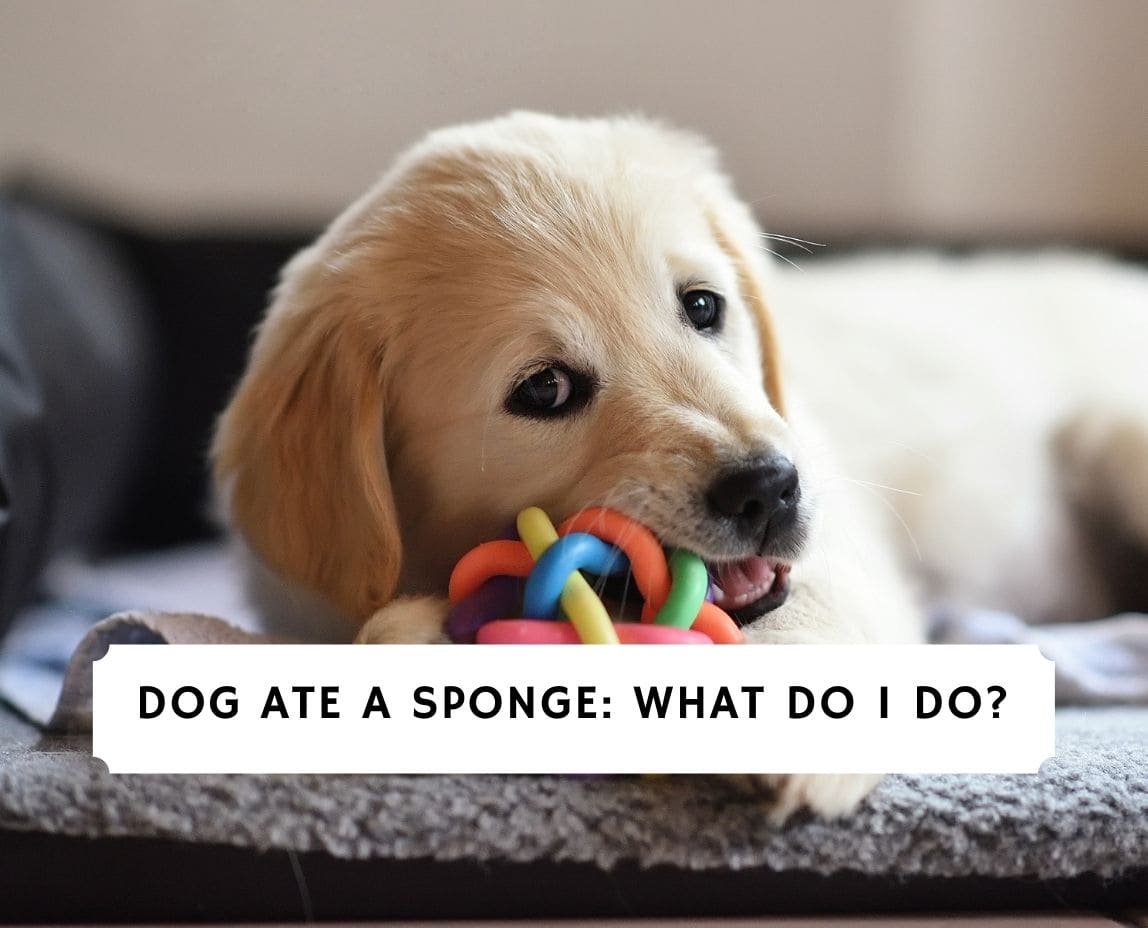 Whether your dog ate a sponge or not, know that it happens to numerous people. Dogs have an odd talent at getting into things and areas of the house they should not be in. From the full trash can to going through your shoe rack to sniffing around cleaning supplies and paper towels, your dog might have a nose for getting into things and areas of the house they should not be in. From the full trash can to going through your shoe rack to sniffing around cleaning supplies and paper towels, your dog might have a nose for mischief.
However, there is the potential for trouble when dogs turn their sniffing things into taking a bite of them. Even the things that may seem disgusting or abnormal to taste may be found intriguing to your dog. For example, sponges. These squishy and airy kitchen essentials can be found anywhere from the bathroom to the kitchen. They're vital for a variety of cleaning jobs, being able to get wet and safe to use on all kinds of surfaces.
Yet just because the material is safe to use on shelves or oven ranges doesn't mean it's a great idea for your dog to eat them. Why dogs may want to eat a sponge may still be a mystery to their owners, but for dogs that like to get anything and everything in their mouth, it's worth watching out for. What happens if your dog takes a bite out of a cleaning sponge? Are sponges dangerous for dogs? To help you care for your dog, here we answer those important questions about what happens when your dog encounters a sponge.
Other things dogs eat without knowing: My Dog Ate a Baby Wipe and My Dog Ate Coconut Oil.
What Are Sponges Made Out Of?

Look in any kitchen, bathroom, or other home cleaning supplies kit and you're bound to find a sponge. These versatile and affordable cleaning tools are helpful in cleaning up messes and leaving surfaces shiny and clean. Much of their magic comes in the material of which it is made. Synthetic sponges are made out of a squishy, porous material called cellulose. Fibers and sodium sulfate are also used to form the sponge. Other chemical softeners are added in to help break down the material into the right feel and flexibility. While sponges may come in different materials, colors, and textures, their power in cleaning remains the same.
Are Sponges Bad For Dogs?

With materials such as chemical softeners and sodium sulfate, sponges certainly sound like something your dog should not eat. However, the danger that comes with dogs eating sponges is actually fairly minimal. Yet the potential for negative effects from eating a sponge is rooted in things like what type of sponge they ate and how much of a sponge they ate. Typically, dogs will choose to chew on sponges rather than eat up a whole sponge in one go.
When chewing on sponges, a small piece or two may break off of the sponge and be ingested by your dog. Most often, this isn't something to worry about too much, especially if your dog is large and has consumed non-food items before. Also knowing the material the sponge is made of can help you determine how serious of a situation this may be for your dog. Most sponges are made of wood pulp, which may be more easily broken down.
However, the texture of the sponge is something to consider is whether or not your dog can pass a piece of sponge. Sponges were designed to be more inflated with liquids. When this inflation happens through your dog's digestive system, you can see how there might be some difficulties for your dog. This inflation can cause a potential block in their digestive system, causing constipation and other concerns.
Keep in mind that where the sponge came from may also bring on additional dangers for your dog. For example, if the sponge was used in the bathroom, there is the potential for cleaning product residue to have still been on the sponge when your dog took a bite. These harsh cleaning products used in places like the bathroom may be toxic for your dog. If this was the case, it's important to seek medical attention for poison control. Things like bleach or other harsh chemicals that are often associated with sponges are very dangerous for a dog to consume, even in small amounts. These things may also cause additional abdominal issues and an upset stomach.
Dog-Related Articles: Are Dogs Allowed in Home Depot and Are Dogs Allowed in Lowe's?
My Dog Ate a Sponge: What Do I Do Now?

While dog owners attempt to keep an eye on their dog at most times, sometimes dogs will just sneak into things that they're not supposed to. If your dog has taken a bite of a sponge, there are some important questions to ask before you begin to worry about their overall health. To help you care for your dog in the best way possible, here we share some next steps to consider if your dog has eaten a sponge. If you know your dog has eaten only a small piece of a sponge, chances are your dog will be just fine.
Especially if your dog is on the larger side, they should be able to pass the piece of the sponge through their digestive system effectively. Ensure they have enough water at all times which can help move the piece of sponge along in their system and prevent constipation. Monitor their health and confirm that their stools are normal and your dog is not experiencing any additional symptoms. Another thing that can help your dog pass stools is by feeding them bulky foods with a lot of fiber to move things along.
Keep in mind that even if your dog is able to pass the sponge through their system, they may still experience some discomfort. They may experience an upset stomach or other abdominal pains as they digest the sponge. Make sure they are well hydrated and cared for as they move on from their unfortunate taste test. Another thing you'll want to consider is how your dog consumed the sponge.
If they ate up the sponge whole, there's a greater chance of it getting stuck in their throat or esophagus, and then into their stomach and digestive system. However, if they chewed up the sponge into tiny bits before consuming it, those tiny pieces have a better chance of making it through the digestive system without causing significant damage. If your dog has consumed a larger piece of sponge, or if your dog is on the smaller side, it may be worth it to give your veterinarian a call.
If sponges inflate too much along the digestive tract, they may become excessively bloated, constipated, and overall miserable. Eventually, this could lead to the sponge needing to be surgically removed. In addition to connecting with your veterinarian, it's also important to monitor their health for any signs of negative side effects from poor digestion or a blockage in their system. These symptoms include things like constipation, lethargy, and even vomiting. They may also experience diarrhea as they deal with their digestive concerns.
Dog-Related Articles: How Long Will My Puppy Poop Worms After Deworming?
Care For Your Dog And Its Health

While sponges can be a highly versatile and helpful tool for cleaning around the house, they're not the best treats for your dog. As with most all non-edible items, it's important to be intentional about monitoring your dog's health and wellness after you notice they've consumed a piece of sponge. Particularly if your dog is small, it's important to ensure they don't choke or get a piece of sponge stuck in their digestive system.
Dog Health-Related Articles: Best Dog Allergy Test and Everything You Need To Know About Chicken Allergy in Dogs.
Conclusion For "Dog Ate a Sponge"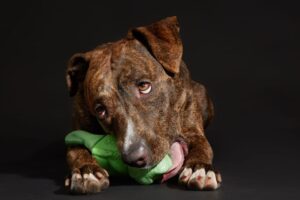 If your dog enjoys the texture and feel of sponge-like things, you can buy toys and other chews that are specifically designed for dogs and don't have materials that can be harmful to them. Show your dog some love and share in enjoying life that doesn't include eating sponges.
For other food your dog might've accidentally eaten, check out: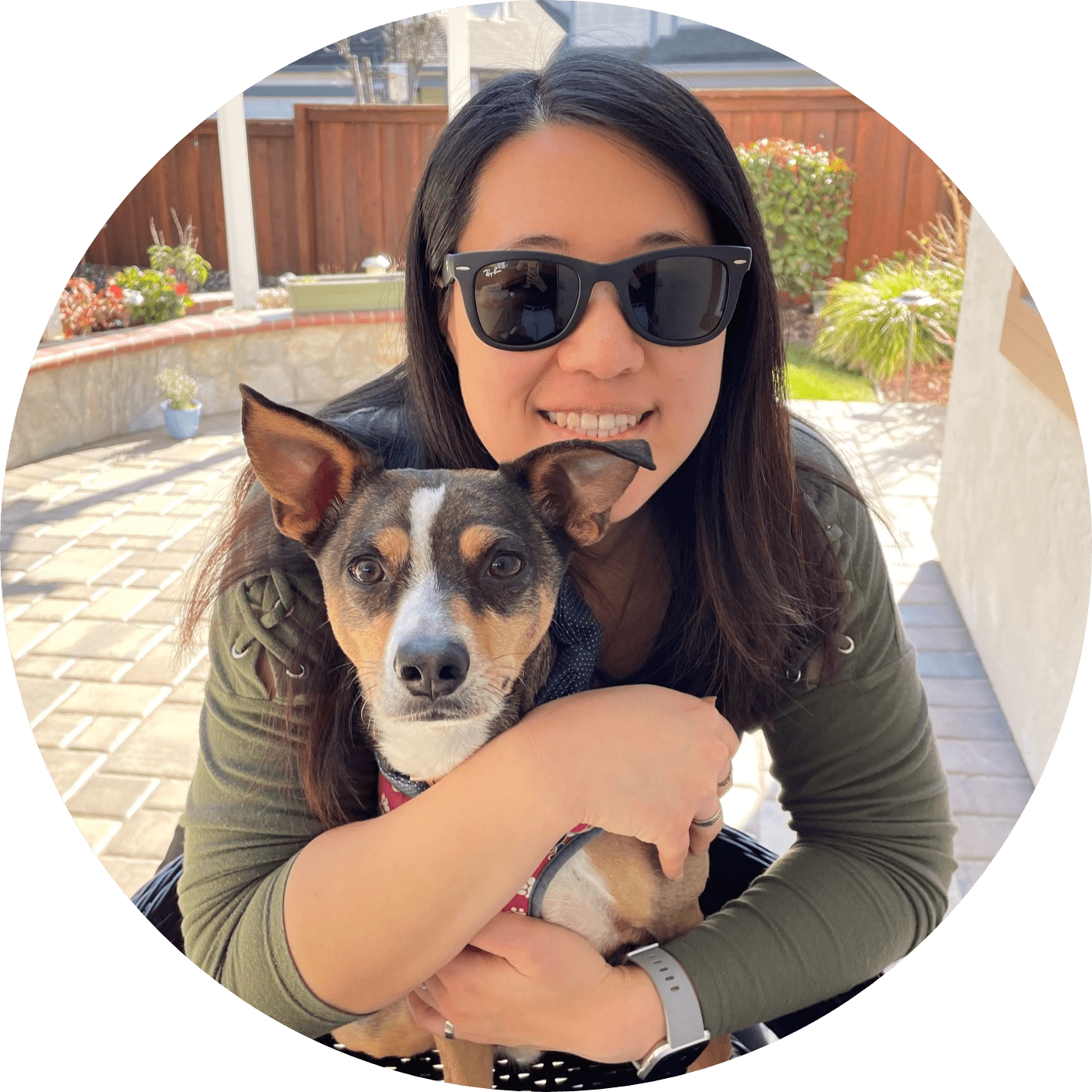 Dr. Sabrina Kong graduated from the Royal Veterinary College in England in 2016 and has been working at a small animal clinic in Northern California since then. She grew up in the Bay Area and got her bachelor's degree from Cal Poly San Luis Obispo. She also became a Certified Canine Rehabilitation Practitioner through a program at the University of Tennessee.
When she isn't in the clinic taking care of her four-legged patients, she enjoys traveling and trying new foods with her friends and her three-legged dog, Apollo. She adopted Apollo from her clinic when he was a puppy with numerous health issues. Dr. Kong truly cares about taking care of animals.