You're making home improvements with your dog around and need to make a quick stop at Lowe's. However, you're stuck in a scenario where you can't leave your dog alone. Now, the question that'll immediately come into your mind is: Are dogs allowed at Lowe's?
It's a sunny afternoon, and you're getting ready to head to Lowe's. The moment you pick up your car keys, your companion immediately realizes that you're leaving. No one's home, and you're questioning what to do. There are numerous situations where people have to bring their dogs with them. Some people need service dogs around them, and others have an unbreakable bond. Believe it or not, it's a common question asked by many dog owners.
Depending on your location, some Lowe's will allow dogs, and others won't. However, if you have a service dog, then it's likely a pass. In this article, we'll go a little more in-depth, providing you with essential information about bringing your companion to Lowe's. We'll discuss the policies, pros, and cons. Whether you're sitting in your car with your dog wondering right now or you're curious. Maybe this knowledge will help you in the future.
Lowes Dog Policy
If you're searching for Lowe's policy that mandates dogs' ability to enter a Lowe's store, then don't waste any more time. Lowe's doesn't have a policy created for dogs. Instead, the company's stance on dogs in stores falls under their "Accessibility Policy." Lowe's Accessibility Policy outlines its commitment to making all of its locations accessible to all customers. This focuses on every customer's dignity, equality, integration, and independence, ensuring their needs are met while shopping in the company's stores.
How do dogs play a role in Lowe's Accessibility Policy? This policy directly addresses the entry of service animals into the store. If you're traveling to shop at Lowe's but require the help of service dogs, then you're companion is more than welcome to accompany you into any Lowe's locations. Service dogs are always welcome to help customers, but what about non-service dogs? Lowe's didn't mention anything related to non-service dogs.
We've seen customers at Lowe's traveling around with non-service dogs. However, we've found stories of Lowe's not allowing pets either. Every Lowe's store has its way of handling dog guests. Certain Lowe's locations will allow you to bring your companion, while others will request additional documentation to see if your dog is a service dog or not. Since the corporate policy only addresses service animals, there's no guarantee that your dog will be allowed into the store.
If you have your service dog helping and guiding you around, specific Lowe's locations will ask you to provide documentation. While this is rare, it'll come in handy and save you the trouble by just carrying documentation around. When you're debating whether to bring a companion or not, an important thing to keep in mind is that there's a possibility your non-service dog will not be allowed into the store.
Pros
As mentioned above, every Lowe's store has the authority to allow dogs inside or not. If you're allowed to bring your companion inside, there are multiple benefits for both you and the store you're at.
When you're shopping with your dog, you're less likely to worry about what and how your companion is doing. Without any dog sitters, the worrying feeling when your companion isn't around can sometimes be scary.
At times, dog owners will leave their companions tied outside. If you do this, the risk of losing your companion increases. Anything can happen at any moment.
How does this benefit Lowe's? By allowing a dog-friendly shopping environment, Lowe's will have more customers. More customers shopping means more money for the company. It's a win-win situation. Additionally, if Lowe's allows dogs into their stores, owners won't have to go out of their way to leave their companions in an unsafe environment. There are cases where dogs are left in a car on days with high temperatures, which is a considerable safety risk.
Allowing dogs in the stores can help reduce the number of these unfortunate cases. However, if you're stuck in a situation where you can't enter a store with your companion, it's best to skip it. You can wait until someone you know is available to take care of your companion.
Cons
While there are benefits if your Lowe's store location allows dogs, there are issues to keep in mind. If you're planning to leave your dog on a leash outside or in a heated car, then think twice. Numerous problems could arise when you least expect them. Even though many people love dogs, certain stores won't allow them for various reasons. If this is truly your last resort, then turning the air conditioner on or having the window rolled down is highly suggested.
There are cases of stores where they won't allow dogs because of the "smell." Your companion could have a particular distinguishable smell, which could lead to customer complaints about the business. Additionally, accidents can happen. The truth is – there are no ways to communicate with your dog, and you won't be able to tell when they need to go.
Aside from a dog's odor, it could lead to problems when it's near someone allergy-sensitive. People can be allergic to dog fur, dander, and even saliva. Whether customers are in close contact with the dog or not doesn't always make a difference. Everyone has a different level of allergies. Allergens can be released into the air, which makes shopping an extremely uncomfortable experience for specific customers.
Safety is another concern when allowing dogs into their businesses. Lowe's employees can't know every dog or animal entering their store personally. Therefore, they're taking a dangerous route for their business by allowing dogs. There have been instances in certain Lowe's stores where dogs have bitten people, which is truly unfortunate. To avoid the chances of having to deal with legal issues, specific locations don't allow pets.
If you have to resort to leaving your companion in your car, check out: Best Dog Car Hammock and Best Seat Covers For Dog Hair.
Tips For Bringing Your Dog to Lowes
Now that you're familiar with how certain Lowe's store works around with dogs, you can play out the scenario in your mind before deciding on bringing your companion inside a store. If you choose to bring your companion into a Lowe's store, here are several tips to make the most out of your experience.
Call Ahead: Before bringing your dog to Lowe's, call the location you'll be attending and ask them about their dog or animal policy. Some places allow all pets, and some will only allow service dogs. It all depends. Calling ahead ensures that your dog will be welcome at the store.
Have a Leash: If you bring your companion to Lowe's, you must make sure that it's on a leash. This will help prevent your dog from wandering into dangerous sections of the store and will also reduce discomfort for other customers during their shopping experience.
Bring a Bag: Hopefully, you won't have to deal with this situation. In case it does happen, bring an extra bag just in case. You won't be able to read your companion's mind. You won't know when it's going potty and if it'll go randomly when you're in the middle of shopping. If your dog has an accident in the store, clean it up yourself and alert a staff member so they can provide property sanitizing afterward.
Assess Your Dog: Regardless of whether Lowe's or any other business allows dogs in their store, you should have control of your companion. You'll never know how they could react to others around them. It's essential to bring a leash because there have been cases where another person's dog bites people.
Conclusion For "Are Dog Allowed in Lowes"
With all of this in mind, remember to put yourself in the customer's position. If you don't have a leash, customers around you might feel discomfort because of fear or anxiety. While it might seem like the right thing to do to bring your companion, it sometimes can be bad for others.
While most stores allow service dogs if your companion isn't a service dog, you should try bringing finding a dog sitter or leaving it at home. However, if you have a service dog, you should be fine most of the time. If Lowe's location doesn't allow non-service dogs, it's best to understand why.
For content related to "Are Dogs Allowed in Lowe's" check out:
To give you an idea of what the inside of Lowe's look like, watch "Shopping At Lowe's" from SysVlog down below: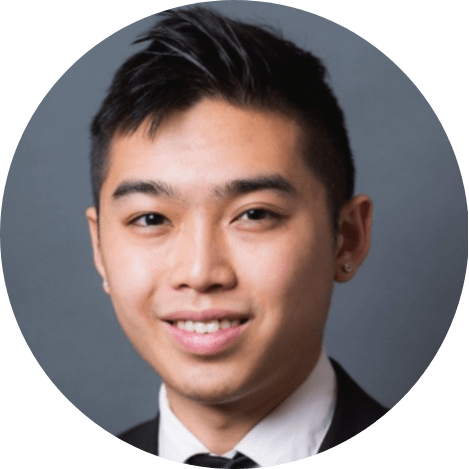 Andy is a full-time animal rescuer and owner of a toy doodle. When he's not saving dogs, Andy is one of our core writers and editors. He has been writing about dogs for over a decade. Andy joined our team because he believes that words are powerful tools that can change a dog's life for the better.
Why Trust We Love Doodles?
At We Love Doodles, we're a team of writers, veterinarians, and puppy trainers that love dogs. Our team of qualified experts researches and provides reliable information on a wide range of dog topics. Our reviews are based on customer feedback, hands-on testing, and in-depth analysis. We are fully transparent and honest to our community of dog owners and future owners.