You're probably wondering, "are smoked bones safe for dogs?" Here's what you need to know about smoked bones and dogs. Dogs have a sensitive digestive system, so their food intake requires a watchful eye. Learning the right food for dogs involves research. We may think that certain foods are safe for them until we see them suffering and realize they're not.
An excellent example is bones. Dogs and bones seem to go together, and we believe it's safe for them to consume, but this isn't necessarily the case. There are some hazards when it comes to bones that you should be aware of. In this article, we evaluate if smoked bones are safe for dogs to eat.
Before scrolling down this article "Are Smoked Bones Safe For Dogs," check out these related guides: What Should I Do If My Dog Ate Fish Bones and What Should I Do If My Dog Ate a Pork Bone?
Why Do Dogs Love Bones?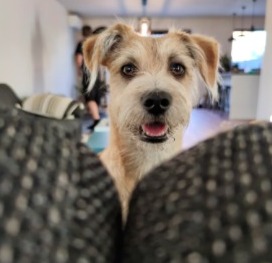 If you've ever had a dog or played with puppies, you must have noticed how much they enjoy chewing on things. Dogs need to exercise their jaws. It helps strengthen them while also being a fun activity. However, that isn't all they do. Did you know that bones help maintain dogs' oral health? They reduce tartar buildup by removing plaque. They also help prevent foul doggy-scented breath.
Bones are tasty, packed with nutrients like calcium from its marrow, and, if there's any meat left, protein too. Chewing on a bone offers a dog mental stimulation and relaxation. It can also trigger endorphins which are hormones associated with the "happy" feeling. Bones are the best way to alleviate dogs' boredom when you're not around. Since bones are rigid, it keeps dogs' jaws busy for a much longer time than regular chew toys.
Related: Pet Qwerks Barkbone Review.
Do Dogs Need Bones?
It's wrong to think of bones as a luxury for dogs because it's more of a necessity for their long-term nutrition and dental health. Dogs are carnivorous creatures that don't receive enough meat protein from the everyday food we give them. Chewing on bones can make up for this while allowing them to channel their prey drive or their instinct to hunt down prey.
What Are Smoked Bones?
Smoked bones are a natural treat for dogs. They have been sold in pet and convenience stores for over five decades. Overall, they offer a better surface for dogs to exercise their teeth and eliminate some of the risks from chewing unprocessed raw bones. Generally taken from beef, smoked bones undergo a slow-roasting process to harden them and increase their flavor.
This makes them more challenging so dogs can enjoy them for longer and to mitigate the risk of splintering. In addition, more rigid bones mean dogs are stimulated longer, so you get the most out of your purchase. Compared to other doggy treats, smoked bones are far better because they're natural, contain no additives or dyes, and come with a multitude of benefits that impact your dog's health and happiness. They're also more ideal for dogs suffering from allergies because the bones are entirely sterilized before undergoing the smoking process.
Related: How to Soften Deer Antlers For Dogs.
Risks Of Smoked Bones for Dogs
After reviewing their benefits, an important question is: how safe are smoked bones? Smoked bones are safe as long as you give your dog the right bone to chew on based on your pet's age and bite strength. For example, Bulldogs and rottweilers will naturally need larger and stronger bones owing to their size and significantly large bite strength, whereas a puppy, Pug, or Shih Tzu can make do with slightly weaker bones.
Their safety also depends on how well the smoked bones have been prepared. Source them from a reputable vendor or brand to ensure that they pose minimal risks if any. Bones that haven't fully undergone the smoking process can be brittle and may crack or splinter. Your dog won't know to stop chewing if this happens, so bones could potentially cause tears in its gums or on the roof of its mouth. Here are some common mistakes to avoid when giving your dogs bones to chew.
1. Giving Your Dog The Wrong Type Of Bone
Some animal bones are unfit for chewing. Chicken bones are a prime example. They're soft, brittle, and can easily break like a twig when caught between the powerful jaws of a dog. It may even get caught in your dog's windpipe and cause choking. If your dog tries too hard to swallow it, the worst-case scenario involves tears in the throat lining or gut. This is a real risk with bones that have a sharp edge, so make sure you're feeding your dog a strong bone from a larger, meatier animal.
2. Giving Your Dog A Small Bone
A good rule of thumb for finding the ideal bone size for your dog is that your dog should not swallow it. As mentioned, bones can lead to choking. In addition, if swallowed, it can cause severe internal damage. This rule applies to both smoked and regular bones. Remember, whatever size your dog is, it's always safest to give your dog a larger bone.
3. Not Waiting For Your Dogs Stomach Problems To Heal
If your dog has been having digestive problems that have caused it to become moody, you may be tempted to cheer it up by giving it a bone. However, pieces of bone can worsen digestive problems such as diarrhea. So you're far better off waiting until your dog's condition improves before indulging them with this treat.
4. Leaving Dogs Unattended
Ideally, dogs should only be allowed to chew bones under your supervision since they have a tendency to get carried away and keep chewing even if their gums start bleeding. Make a practice of limiting your dogs' chewing time to 10 to 15 minutes at a time. Of course, they won't welcome you taking their bone away, but it's for their excellence. Bones will crack after being chewed on for too long, and you need to keep inspecting it to make sure it's still safe for chewing.
5. Not Discarding Bones After A Couple Of Days
Even if it may not appear to be damaged, the trauma from constant chewing weakens the bone, increasing its chances of snapping.  On top of that, your dog's saliva also spoils the bones. So never let your dog chew on the same bone for more than three or four days.
6. Giving Your Dog A Bone in the Presence Of Another Dog
You can try to teach your dog the value of sharing, but you won't be met with much success in most cases. The best thing to do is to give each dog a bone or don't give any at all. Giving a bone to just one dog in a group is asking for trouble.
7. Not Testing The Bone First
Lastly, always test smoked bones for breakage before giving them to your dog. This will ensure they're strong enough to withstand the full force of your dog's bite. Try breaking it with your hands with a fair amount of strength or lightly smashing it against something hard like marble. If it so much as cracks, that's a defective bone you're holding, and it shouldn't be given to your dog.
Recommendations: Homemade Peanut Butter Dog Treats Recipe and Trader Joe's Dog Treats: B.I.Y. Dog Biscuit Mix Review.
Conclusion For "Are Smoked Bones Safe For Dogs"
When considering bones for your dog, there are two key takeaways. First, smoked bones are much safer than regular bones because they're less likely to break. Second, bones are imperative for dogs' complete nutrition and activity in their senior years. In other words, you need to give them bones. However, keep in mind that with every bone or toy they chew, their teeth will only grow stronger. This means you need to be attentive when giving them a bone to chew on every single time.
For more similar dog guides and questions, you can check out:
To learn more about dogs and bones, watch "Dog Bones: Which Are Safe For Dogs" from Ultimate Pet Nutrition down below: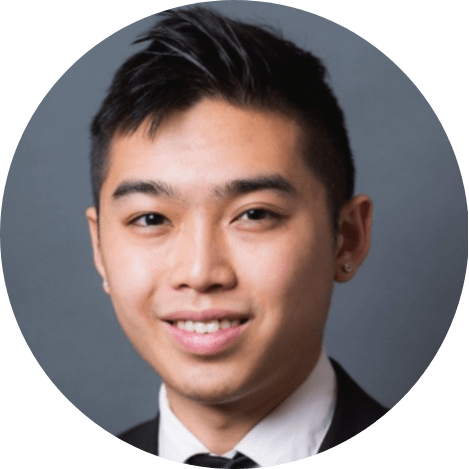 Andy is a full-time animal rescuer and owner of a toy doodle. When he's not saving dogs, Andy is one of our core writers and editors. He has been writing about dogs for over a decade. Andy joined our team because he believes that words are powerful tools that can change a dog's life for the better.
Why Trust We Love Doodles?
At We Love Doodles, we're a team of writers, veterinarians, and puppy trainers that love dogs. Our team of qualified experts researches and provides reliable information on a wide range of dog topics. Our reviews are based on customer feedback, hands-on testing, and in-depth analysis. We are fully transparent and honest to our community of dog owners and future owners.