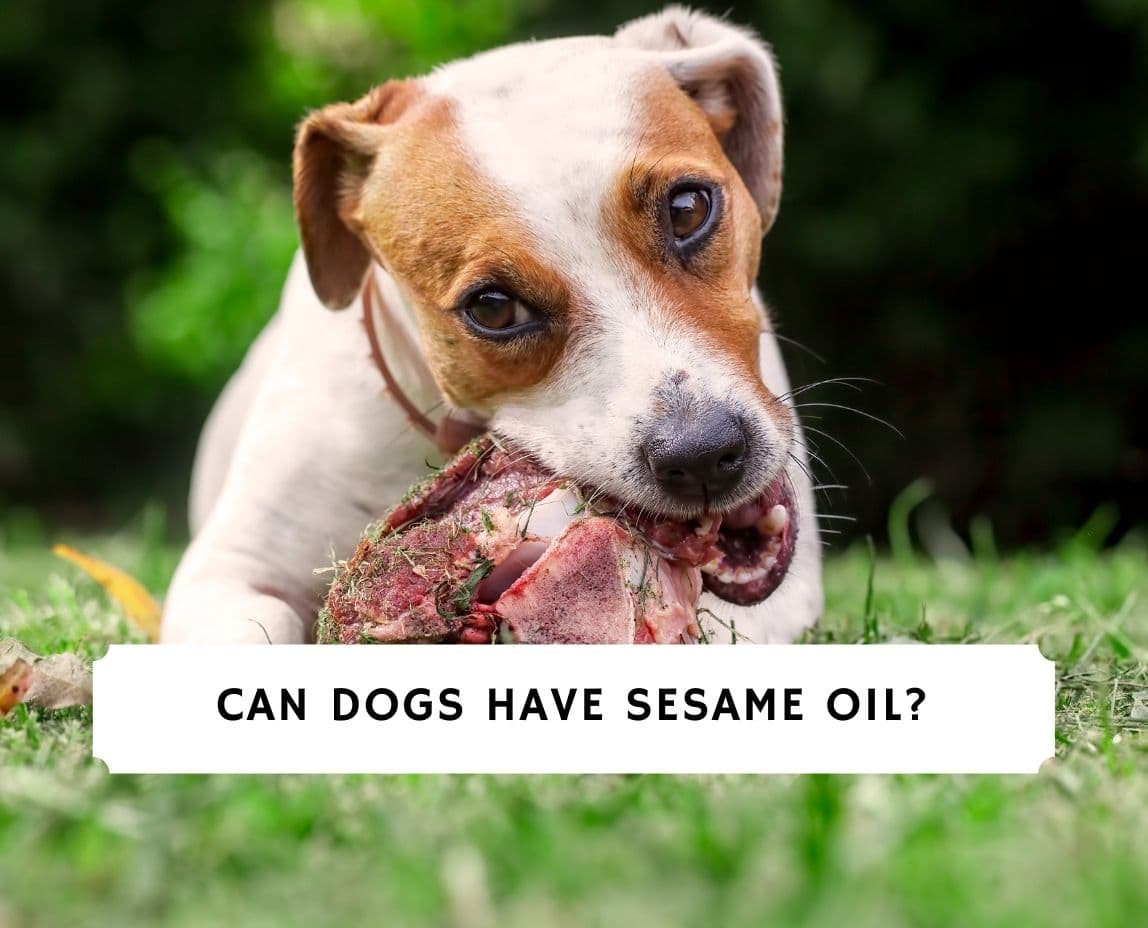 Can dogs have sesame oil to consume with their meals? Here's what you need to know in this guide. Dogs tend to enjoy a lot of different foods. From sweet to savory to even spicy, they may crave the same tastes and flavors that you do. Depending on the food group in question, this can either be a good or bad thing. Among the many snacks and flavors, you may include sesame seeds and sesame oil. This classic snack goes beyond great taste to have health benefits that can work wonders.
Yet while sesame seeds and sesame oil can have these significant effects on you, what does that mean for your dog? With sesame oil found in many snacks and treats, it's worth questioning, can a dog consume sesame oil safely? To find this out, here we share some of the top things you need to know about your dog consuming sesame oil. In addition to sharing about its safety, we'll also explore the many potential benefits sesame oil can have for your dog's health both inside and out.
Before scrolling down this article "Can Dogs Have Sesame Oil," check out similar questions: Can Dogs Eat Chicken Skin and Can Dogs Drink Distilled Water?
Is it Safe For Dogs to Consume Sesame Oil?
There are a lot of foods and ingredients that dogs should stay away from. Things like garlic, onion, and high amounts of sodium can wreak havoc and cause toxicity in dogs. However, there are some other ingredients that we may incorporate into our diet that are safe to share with our furry friends. One such ingredient is sesame oil. This common household staple is found in many things. The oil is extracted from sesame seeds and is used in all sorts of cooking approaches. With its bold flavor and versatile use, you may find yourself cooking with it as well. Despite being high in calories, sesame oil contains heart-healthy omega-3 and omega-6 fatty acids, which can be valuable for your health. This versatility and wholeness of this oil also make it safe to share with your furry friend.
Whether consumed just in oil form or by munching on sesame seeds, it can be a fantastic, nutritious way to boost their health and find a satisfying snack. Sesame oil can easily be mixed into food, or sesame seeds can be incorporated into homemade dog treats. It's an easy, valuable ingredient that you can add to their diet. Sesame seeds may also be used in many prepackaged treats from the store or in dry dog foods. Keep in mind that the amount of sesame oil recommended for dogs is much lower than the amount humans may consume.
With their smaller bodies and more sensitive digestive systems, it's important to recognize the differences in serving suggestions. As with all types of supplements and changes to your dog's diet, you may want to consult with your veterinarian first to confirm that feeding your dog sesame oil is advantageous for your dog. They may be able to point out any potential concerns in adding this supplemental oil into their diet. They can also share just how much sesame oil is healthy for your dog to consume. Knowing this information is crucial as too much sesame oil can negatively affect your dog's health.
Keep in mind that dogs may also demonstrate negative responses to sesame oil, primarily when provided in larger quantities than recommended. Consuming too much sesame oil can cause your dog to develop digestive issues such as vomiting or diarrhea. They may also develop weight control issues due to the high amount of fat. Further, your dog may even be allergic to sesame oil and respond with an allergic reaction when consuming sesame oil. Keep these risk factors in mind and monitor your dog's health as you introduce them to new products like sesame oil.
Dog Food Avice: Tips For Choosing a Good Dog Food.
Health Benefits of Sesame Oil for Your Dog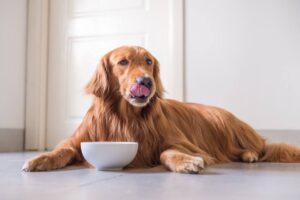 Just like sesame oil carries health benefits for humans, it also helps improve your dog's health. While all oils and fats have the potential to have adverse effects when consumed in excess, they also can have a lot of benefits that you and your dog are sure to enjoy. Here we share just a few benefits of sesame oil and sesame seeds.
1. Heart-Healthy Fats
Just as in the case for people, the omega-3 and omega-6 fatty acids found in sesame oil can be beneficial for your dog's heart health. In addition, it can support blood pressure and blood sugar levels to remain in a healthy range. If your dog already has issues with their heart or blood pressure or diabetes, incorporating heart-healthy fats like sesame oil can make a big difference in their overall health and well-being.
Dog Food Recommendations: Best Omega-3 Dog Chews For Dogs.
2. Improving Regularity
As sesame seeds and, therefore, sesame oil are high in fiber, there is also a benefit to a dog's digestive system. This high fiber found in sesame oil can help keep your dog regular and prevent things like constipation and diarrhea. Keep in mind that your dog should be drinking a sufficient amount of water with more fiber to help move foods through its system. When balanced with adequate water intake, this high amount of fiber can support their overall health and prevent upset stomachs.
Dog Food Question: Which Dog Food Has Never Been Recalled?
3. Calcium
Among the many other great health benefits includes the high level of calcium in the seeds. Just like for humans, calcium is critical for dogs as well. This nutrient is responsible for helping to strengthen your dog's bones. Especially as your dog ages and their strong muscles and bones begin to decline, this nutrient can help support them both now and in the future. With strong bones, they can keep their active mobility for longer and feel healthy. In addition to calcium, sesame seeds and sesame oil also contain other valuable vitamins and minerals that support healthy functions in their bodies. Vitamin B and iron, for example, can help improve the blood flow in their body.
Dog Food Recommendations: Best Dog Foods For Joint Health.
4. Antioxidants
We've all heard how valuable antioxidants are. That goes for your pet, too. Sesame oil can be high in these antioxidants that have amazing power. These antioxidants can help reduce damages to the cells as they may deteriorate over time. They may also help in anti-inflammatory cases to help alleviate any pain, particularly in the joints and muscles. These antioxidants may also be valuable in preventing certain types of cancer.
Dog Food Recommendations: Best Dog Food with Vitamins and Minerals.
Conclusion For "Can Dogs Have Sesame Oil"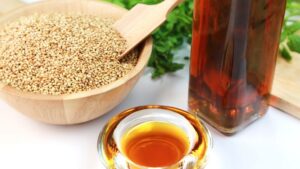 As will most other human foods given to dogs, it's important to be careful and intentional about the quantities and contexts in which your dog consumes sesame oil. While it can have some beneficial effects on their overall health, sesame oil can also cause problems when consumed in excess. Be intentional about providing just small amounts of sesame oil not to develop issues with overconsumption.
In addition to including treats and dry dog foods, you can also incorporate them as you prepare veggies or meats to share with your dog. Add a drizzle to another type of wet dog food. With its rich flavor, the opportunities are endless. Be sure to keep track of when you give your dog sesame oil and what their reaction was to it. If you notice anything out of the ordinary, stop sharing the sesame oil and connect with your veterinarian.
For questions similar to "Can Dogs Have Sesame Oil," check out:
To learn more about what dogs can't eat, you can watch "Foods Your Dog Can & Can't Eat" from Continental Kennel Club, Inc. down below: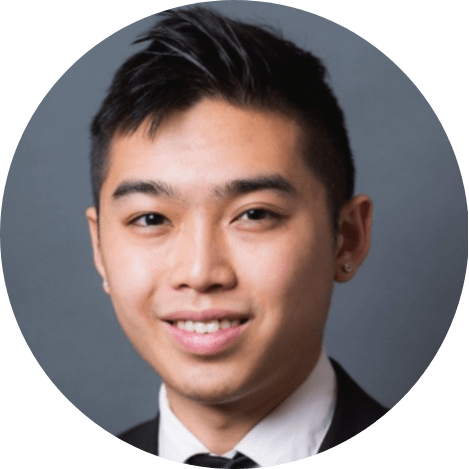 Andy is a full-time animal rescuer and owner of a toy doodle. When he's not saving dogs, Andy is one of our core writers and editors. He has been writing about dogs for over a decade. Andy joined our team because he believes that words are powerful tools that can change a dog's life for the better.
Why Trust We Love Doodles?
At We Love Doodles, we're a team of writers, veterinarians, and puppy trainers that love dogs. Our team of qualified experts researches and provides reliable information on a wide range of dog topics. Our reviews are based on customer feedback, hands-on testing, and in-depth analysis. We are fully transparent and honest to our community of dog owners and future owners.