Are spider plants toxic to dogs? Here's what you need to know. House plants can brighten up a home and bring in some natural flair. However, if you have a dog at home, you may need to be much more careful about the type of plants that you decorate your home with. From fresh herbs to potted succulents to live indoor trees, there are many plants you can liven up your home with.
One common plant is the spider plant. Also called a ribbon plant or spider ivy, this long-leafed plant is known for its decor, ease of care, and beauty. As you care for your family, including your four-legged friend, it's important to know whether or not the spider plant is safe for your dog to be around. To help you keep your home safe for your dog, here we share whether or not spider plants are safe for your dog.
Before scrolling down this article "Are Spider Plants Toxic to Dogs," check out these other guides: Why is My Dog Eating Grass All Of a Sudden and Why is My Dog Eating Grass Frantically?
What is the Spider Plant?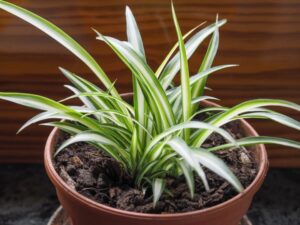 The spider plant can be found in many homes across the country. It's known for being very easy to care for and grow among a variety of climates. It works great on shelves, tables, desks, and more. For people who think they can't grow plants, these are great options as they require very little upkeep and can handle many different types of environments.
The name of the spider plant comes from its long, thin leaves that branch and bush out from the center. They can range in thickness and color, from deep dark green to light, vibrant green. Before growing these long leaves, they often start as just white flowers that soon blossom into spider-leg-like leaves. Watering these plants only needs to happen occasionally, ensuring that they are not over-watered.
They also should dry out significantly before being watered again. With more access to sunlight in the spring, they'll also often develop small flowers, called spiderettes. These can spread out and grow more spider plants, especially when connected to the anchor plant.
Dog Questions: Why is My Dog Licking The Floor and Why Does My Dog Follow Me And Not My Partner?
Are Spider Plants Toxic For Dogs?
Among the many great things to share about the spider plant is that they are safe for dogs to be around. You don't have to choose between your dog or your spider plant. You can enjoy both in the same home. In terms of toxicity, spider plants are considered non-toxic, according to the American Society for the Prevention of Cruelty to Animals (ASPCA). However, that doesn't mean your dog should be able to have at it in eating the spider plant.
Dogs may be tempted to eat the plant out of boredom or attraction to the subtle smell that humans can't sense, but dogs can. The spider-leg-like leaves also closely resemble the texture and color of grass, which dogs may already tend to eat anyway. One thing to note about the spider plant is that it has very trace amounts of the chemical opium. This is what can often cause an upset stomach and other concerns.
It can also be tied in with making the plant hallucinogenic when consumed. This is another reason why it's not best to have your dog eat the spider plant. While this plant isn't poisonous, eating excessive amounts of the leaves can cause a dog to have an upset stomach. However, this isn't just the case for spider plants. Typically dogs that eat any plant, grass, or tree can experience some discomfort in their digestive system, even if it doesn't contain any toxic chemicals.
Dog Questions: Why Does My Dog Stand On My Chest and Why Does My Dog Stare Into Space?
What to Do If Your Dog Eats a Spider Plant
If you notice your dog eating the leaves of a spider plant, it's important not to freak out immediately but instead get them to stop immediately. While it's not particularly poisonous, it is not a good habit for them to get into. After distracting them or turning their attention away from the plant, assess how much of the plant they've consumed. If it was just a few leaves, there isn't much of a reason to worry.
However, if you notice more than one or two leaves are missing, you may want to monitor their health for the next few hours carefully. Just as a dog may feel sick after eating grass, it may also have the potential to feel sick after eating a spider plant leaf. In these situations, it's crucial to provide them care and comfort as they work to overcome their upset stomach.
Their body reacts to something strange in their stomach and responds with vomiting to get rid of it as soon as possible. Unfortunately, their digestive system can't accommodate that plant material, resulting in a less than pleasant result. Even if your dog has developed a habit of eating spider plant leaves, the behavior can be addressed with intentionality and care.
You still don't need to choose between your plant and your dog. One thing you can do is to spray the leaves with something your dog doesn't like, some spray that your dog doesn't like. Even something like vinegar can turn your dog away. Just be sure that the spray you use doesn't end up hurting the plant. You can also put the plants in a place where your dog can't have access to it, such as on a shelf or a table.
If the dog can't sense it, they won't be tempted to eat it. Another thing you can do is to keep your dog entertained or have alternatives to boredom. For example, besides chewing on a plant, give them toys, chews, and other things to occupy their time with. Take them for walks and play with them regularly to keep them occupied and entertained.
Dog Questions: Why Does My Dog Growl At Me at Night and Why Won't My Dog Eat in the Morning?
What Plants are Poisonous for Dogs?
If you're thinking about adding to your collection of house plants to add some natural color and life to your home, there are certain options you should choose over others when it comes to preserving the health of your dog. Plants toxic for dogs include things like hostas, azalea, lily of the valley, and rhododendron. These are plants and flowers that you'll want to keep out of reach and access for your dog.
Other plants, however, can be safe for your dog to be around and won't cause serious effects should they be tasted. These safe, non-toxic plants include things like bamboo, ferns, daisies, and sunflowers. But, again, these can be much safer options if you have a dog in the home. However, even if they are non-toxic, it's important to discourage your dog from nibbling on these plants as they still may come with adverse side effects.
Dog Questions: Why Does My Dog Drool in the Car and Why Does My Dog Jump On Me?
Conclusion For "Are Spider Plants Toxic to Dogs"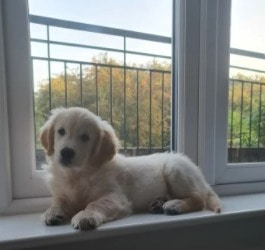 Houseplants can brighten life and a pop of color in your home. There are indoor plants you can check out that are safe for dogs. They can help improve air quality and help bring a little bit of nature into an indoor environment. The spider plant is a popular choice as it is straightforward to take care of and can tolerate various conditions. As you decorate your home with houseplants, be sure your choices are safe for your dog.
Choose non-toxic plants that provide the same benefits and color as other plants but in a way that doesn't make you constantly worry about preserving your dog's health. Even if you get a plant that is non-toxic for your dog, be sure that they don't develop the habit of eating the leaves of the plant. Just as with other plants and grasses, eating such things can still cause problems for your dog's digestive system.
For more dog questions from our team at WeLoveDoodles, be sure to check out:
To learn more about toxic plants and dogs, watch "10 Toxic Plants for Dogs and Their Effects" from AnimalWised down below: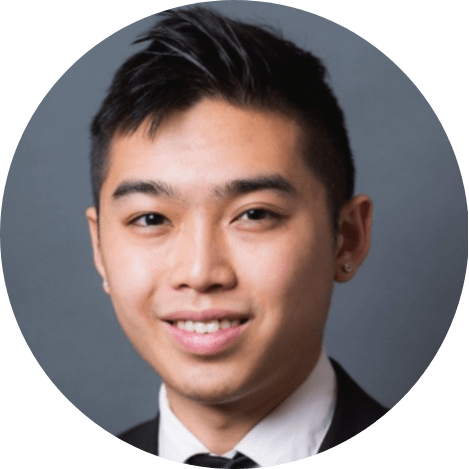 Andy is a full-time animal rescuer and owner of a toy doodle. When he's not saving dogs, Andy is one of our core writers and editors. He has been writing about dogs for over a decade. Andy joined our team because he believes that words are powerful tools that can change a dog's life for the better.
Why Trust We Love Doodles?
At We Love Doodles, we're a team of writers, veterinarians, and puppy trainers that love dogs. Our team of qualified experts researches and provides reliable information on a wide range of dog topics. Our reviews are based on customer feedback, hands-on testing, and in-depth analysis. We are fully transparent and honest to our community of dog owners and future owners.