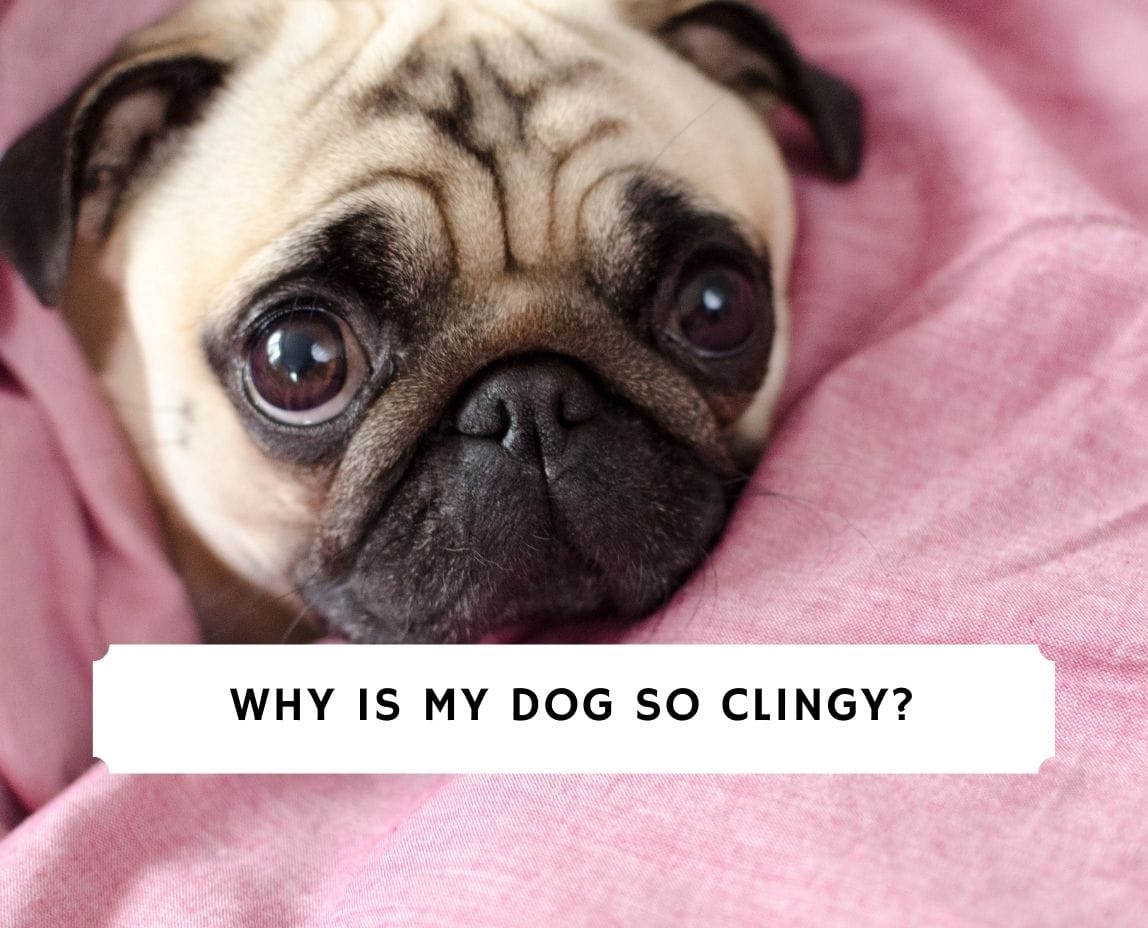 People often ask themselves: "Why is my dog so clingy?" The truth is – your dog loves you. Probably a lot. They show their affection in many different ways, including licking your face or nuzzling up to you when you're sitting on the couch. Their body language and behavior can tell a lot about what they are thinking, feeling, and wanting to communicate to you. Sometimes, this behavior is easy to tell, such as when they are excited to see you after coming home in the day. Other times, their behavior may be more challenging to decipher, especially if their behavior change seems to come out of nowhere.
This can cause you as a pet owner to scratch your head, wondering what they are thinking and how you can best meet their needs, whatever they may be. One such behavior that can stem from various emotions and triggers is a dog that clings to you. Typically, we think of clingy people and animals as those who adore us and can't seem to get enough of us. We may see it as a benefit for us, always having our dog by our side. However, a dog's clinginess can also mean that something may be out of the norm in their mental or physical health.
While we may see it as endearing, it can also mean that something may be wrong. As you seek to provide the best care and love for your dog, it's essential to understand the reasons why your dog may be suddenly clinging to you, following you in every move and everywhere you go. To help you know your dog's behavior, here we share some key reasons your dog may display this type of behavioral reaction. We'll also share some helpful steps that you can take to address your dog's concerns and get them back to living their happy, healthy lives.
Before scrolling down this article "Why Is My Dog So Clingy," we think these questions could help answer a few questions you might have in mind: Why Does My Dog Lick My Arm and Why Does My Dog Sleep On Me?
Reasons Why My Dog Is So Clingy
Like we can see other people as clingy, dogs can also become clingy. Often, this is due to an emotional or behavioral response to what they are feeling or thinking. Here are some common reasons why your dog may be responding to you by being clingy and following your every move.
1. Anxiety
Perhaps the most common cause or contributing factor to a dog's clinginess is anxiety. If a dog is feeling stressed out about their surroundings, they may want to stick close to what they are confident and trusting in, which is you. In new environments or surrounded by unfamiliar people, your dog may have elevated stress and anxiety levels. As a result, they may respond by following you around to console their worries and move toward resolution.
This anxiety can extend beyond just bringing on clinginess but can also come with other behaviors, some of which can be pretty destructive. Things such as pacing or excessive chewing on things can indicate that your dog has an issue with its anxiety levels. Separation anxiety can be closely linked to clinginess. Dogs with separation anxiety may cling to you once you are home, but they will also panic and stress when they cannot be around you.
When their clinginess becomes so elevated that they develop separation anxiety, it's important to seek training and behavioral help. Things can become quickly problematic when dogs panic every time they leave the house. On the contrary, a dog may also sense when we are feeling anxious or stressed out. They may follow us around out of a desire to bring comfort and reassurance to us, too.
Dog Product Recommendations: Best Dog Bed For Separation Anxiety and Best Dog Toys For Separation Anxiety.
2. Disruption in Routine
An extension or cause of that anxiety may come from a change in environment or routine. Especially if your dog is one to appreciate routine and has been in a daily routine for their life thus far, any changes in that can disrupt their emotional state.
3. Seeking Attention
Their clinginess may also have developed out of learned behavior to get attention. If your dog started being clingy and following you, you might have responded by consoling them, wondering what is wrong or how you can help them. To a dog, that may be taken as a positive reinforcement of their behavior. They think that when they follow you around, they receive attention. Most often, this is an unintended reason for their clinginess. You hadn't anticipated them learning this behavior and using it to seek attention. In addressing this situation, behavioral training can be beneficial.
Related Dog Question: Why Does My Dog Lick My Arm? and Why is My Dog Scared All of a Sudden?.
4. Illness or Impaired Senses
Dogs who are not feeling themselves or are deficient in one of their senses may also find comfort in following you around at all times. For example, if they suffer from a lack of hearing, they may want to stick close to you to ensure they are kept safe and don't fall into trouble. If they're not feeling well or suffering from some other disease, they may also be more inclined to want to stick with you at all times.
Dog Health Articles: Rare Dog Diseases and Reasons Dog is Wobbly and Off-Balance.
5. Breed Temperament
As it turns out, some breeds are naturally more inclined to be needy and clingy than others. This is a personality characteristic that is inherently part of who they are. They may just need more time and attention compared to other breeds. These breeds include Shih Tzus or Boxers, or Terriers, who may be more likely to develop clingy behaviors out of an increased need for attention and care.
How To Stop My Dog From Being So Clingy
While a dog's clinginess can be seen as endearing, some of the time, it can quickly become an annoying habit that your dog has developed over time. In diverting their behavior from being too clingy, it's essential to understand the underlying reason for their clinginess. Knowing why they want to follow you around and stick with you at all times can help you identify the real problem and work toward a solution. Here are some steps you can take to best care for your clingy dog.
Behavioral Training
If your dog has developed this behavior out of a learned experience in getting rewarded for being clingy, behavioral training can effectively diverge their behavior. Through training, your dog can learn that a proper way to receive attention is not by engaging in clingy behavior. Instead, you can teach them other ways in which they need to receive praise, such as after going outside or some other activity. Another situation in which behavioral training can be essential is when your dog struggles with anxiety or separation anxiety.
Training and teaching them that it is okay when you leave the house can help support their overall health and prevent other destructive behaviors brought on when they begin to feel stressed out. Whatever the reason for behavioral training, it is crucial to be consistent with the training and dedication to helping your dog improve their behavior. Stick with them through the training and develop a solution that works for both them and you.
Dog Product Recommendations: Best Training Collar For Stubborn Dogs and Best Training Collar For Small Dogs.
Keep Them Active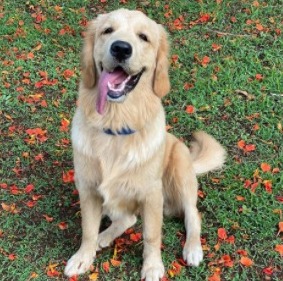 Another way to alleviate the type of clinginess brought on by anxiety and stress is by keeping them active, both physically and mentally. Ensure that they are given daily opportunities to get outside and run around, no matter their size. Each dog needs regular exercise to keep itself both physically and mentally healthy. Take them out for a walk. Play a game of fetch. Run them around the living room in a fun game.
Make sure they get their exercise, which is beneficial for both their mental and physical health. Another component of keeping them active is supporting their mental health and stimulating their mind. As boredom can lead to clinginess, keeping their minds busy through toys and games can help them stay entertained and engaged even when you can't be around to support them at all times physically.
Dog Product Recommendations: Best Dog Playpen For Hardwood Floors.
Ensure the Safety of Their Space
A dog wants to know that they are safe and can trust where they live and play. Create a space for them with their favorite toys and soft blankets, which can be highly valuable when you have to be away from them during the day. By providing a comfortable and safe space for them to spend time, they may be more interested in chilling out in their area rather than following after you wherever you go. This can be as simple as adding an extra pillow or two to their crate or getting a few more toys for them to enjoy all on their own.
Dog Product Recommendations: Best Dog Toys To Keep Them Busy and Best Interactive Dog Toys.
Conclusion For "Why is My Dog So Clingy"
While a clingy dog can be endearing for a time, it can quickly become frustrating and annoying over time. Identify their reason for being clingy and discover opportunities to support their mental and physical health so that they do not need to resort to being clingy. By supporting your companion's mind, body, and soul – you can ensure they are well cared for, free from unnecessary anxiety, and can thrive in life.
For more helpful dog questions, check out:
To learn more about this subject, watch "Training a Clingy Dog" from The Human Dog Team down below: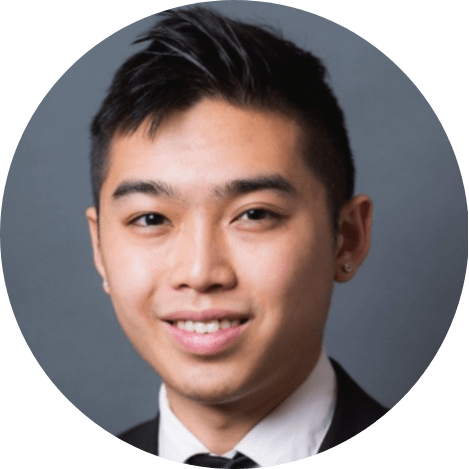 Andy is a full-time animal rescuer and owner of a toy doodle. When he's not saving dogs, Andy is one of our core writers and editors. He has been writing about dogs for over a decade. Andy joined our team because he believes that words are powerful tools that can change a dog's life for the better.
Why Trust We Love Doodles?
At We Love Doodles, we're a team of writers, veterinarians, and puppy trainers that love dogs. Our team of qualified experts researches and provides reliable information on a wide range of dog topics. Our reviews are based on customer feedback, hands-on testing, and in-depth analysis. We are fully transparent and honest to our community of dog owners and future owners.