Dogs can sometimes display strange behaviors such as licking a person's arm. If your companion is licking your arm constantly, you're probably wondering: Why does my dog lick my arm and what does it mean? Have you ever wondered why your dog treats your arm like a gourmet delicacy at times? Well, the good news is that your companion is probably not planning on enjoying your arm for its next meal. There are a variety of reasons why your dog might lick your arm or hand. No – it doesn't see you as food but rather it's a way for your companion to display affection!
Before scrolling down this article "Why Does My Dog Lick My Arm," we think you might find these helpful: Why Does My Dog Lay On Top of Me and Why Do Dogs Like Sticks?
5 Reasons Why Your Dog Licks

Dogs are man's best friend. Unlike humans, dogs cannot verbalize their feelings in a way humans understand, so they resort to other methods of communication such as licking to express themselves. There are a variety of things your dog can be trying to communicate through licking. Suppose you're struggling to understand what your dog is trying to communicate. In that case, the context and situation in which your dog displays this behavior can provide great insight into your dog's motives.
Affection
If your dog licks you when you show love, it's probably reciprocating that emotion. Dogs often lick their owners to show affection and expect the same back in return. If you're petting and praising your companion, licking you is its way of showing it appreciates your attention and wants to give that attention back to you. It's a constant cycle of "you're such a good dog," lick, "aww you gave me a kiss, what a good dog," lick and so on and so forth. This sign of affection can also be attributed to maternal behaviors from puppyhood. If the mother dog showed love through licking, the puppies learn to show affection in the same exact way. Don't worry if your dog doesn't lick you. It still loves you; it just chooses to show its love in different ways.
Grooming
Similar to affection, licking is a grooming technique that is natural throughout your companion's history. As young puppies, dogs are groomed by their mothers. Mother dogs will lick their puppies to clean them, and then as dogs grow up, they will begin to lick themselves as well. If your dog licks you, it might be attempting to groom you. Don't be offended though, your dog isn't telling you to have a shower; it's simply a learned behavior that implies the dog wants to take care of you. Why? Because your companion loves you!
Have you ever wondered why dogs are often employed to be service dogs even though they can't speak? Well – dogs can feel empathy when someone around them is stressed or sad. Often, dogs will express their empathy through licking. When your dog senses that you are upset, it might lick your arm to comfort you. This is another behavior that they've learned from their mother as she will lick her puppies to calm them down. However, if your dog doesn't lick you when you're sad, don't feel upset. If you've taught your dog that licking is rude, it won't be seen as a comforting gesture. Instead, your dog will comfort you in other ways that'll make you happier.
Attention
If your dog seems bored, it might begin licking you to gain your attention. When you have spent time away from your dog companion, it might decide that licking is the best way to get you to pay attention to them for a while. They know that by licking you, you're likely to begin petting or cuddling with them, leading to more licking.  However, sometimes licking can lead to negative attention depending on what you've taught your dog. If your dog is feeling incredibly lonely or bored, any slight hint of attention would make them content.
Submission
Do you ever look at your dog and wonder how in the world this breed is descended from wolves? Regardless of how fluffy, dainty, and lovable your dog is, you can't deny its origins, especially when it does something like lick you. In a wolf's pack, the leader will be licked by the rest of the pack to show submission. When your dog licks you, it's acknowledging that you're the leader of your little wolf pack.
Taste
The last reason your dog might lick you is that you simply taste good (let's hope not!). Dogs aren't planning on gnawing off your arm for dinner, but they might like the naturally salty taste humans have. Additionally, if you have some remnants of food on your hands, your dog will gladly clean that off for you! However, don't make feeding your dog human stuff because it could lead to bad habits.
You can give your dog a treat instead: Chippin Review: Dog Treat & Food Benefits and Trader Joe's Dog Treats.
Should You Let Your Dog Lick Your Arm?

Whether you let your dog lick your arm or not, it's your personal choice. You might not mind having your furry friend lick you, but you might prefer a more hygienic way of showing love. Some dogs produce more saliva than others, so licking can be quite a messy experience. In this case, you may decide to teach your dog to communicate their love in different ways. It's important to remember –  you might find your dog's kisses endearing, but strangers might find it gross or frightening. Remember, not everyone knows your dog is loving and might possibly assume the dog is getting ready to bite.
Additionally, some people are allergic to dog saliva, which means that they will definitely prefer it if your dog doesn't lick them. These are essential things to keep in mind when training your dog and whether you want it to lick or not. Licking your arm is one thing, but licking strangers is another thing altogether. Regardless of your decision, just remember that training should start when your companion is still at its puppy phase. Whether you want to teach your dog not to lick or maybe to only lick you and not strangers, you need to start from an early age so they will know the rules as they get older.
Related Article: Why is My Dog Licking The Floor?
Conclusion For "Why Does My Dog Lick My Arm"
Hopefully, this guide helped you understand the many possible reasons why your dog licks you. Sometimes, it's its way of saying "I love you too." Your companion is definitely showing love in the best way possible, so there's nothing much to be worried about. This is all normal behavior. If you think your companion is licking you because you have food stains, then perhaps you should purchase or make dog treats!
For more informative dog articles, check out:
To learn more about this topic, watch "Why Does Your Dog Lick You" from Veterinary Secrets down below: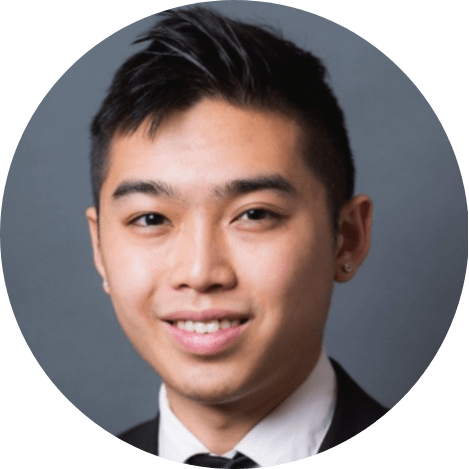 Andy is a full-time animal rescuer and owner of a toy doodle. When he's not saving dogs, Andy is one of our core writers and editors. He has been writing about dogs for over a decade. Andy joined our team because he believes that words are powerful tools that can change a dog's life for the better.
Why Trust We Love Doodles?
At We Love Doodles, we're a team of writers, veterinarians, and puppy trainers that love dogs. Our team of qualified experts researches and provides reliable information on a wide range of dog topics. Our reviews are based on customer feedback, hands-on testing, and in-depth analysis. We are fully transparent and honest to our community of dog owners and future owners.