"Why is my dog scared all of a sudden?" If you notice this unusual behavior in your dog, this guide will help you understand the possible reasons your dog is afraid. Although dogs can't verbalize their emotions, they can communicate what they feel through body language.
Any dog lover will always understand their dog's emotional state. Researchers believe that dogs become suddenly scared whenever there is an underlying problem. Fear is an adaptive response that dogs show when they face certain situations. Such situations may be triggering due to a previous bad experience, age-related issues, and inadequate socialization.
Dogs with anxiety require a thorough physical examination to assist you in getting the best solutions for behavioral problems. If you're a new dog owner, you might wonder what is wrong with your pet. This article will run down possible causes of sudden fear in your dog.
Before you scroll further down this guide, "Why is My Dog Scared All of a Sudden," you can check out these other dog-related guides from our team at We Love Doodles: What Should I Do If My Dog is Traumatized By An Electric Fence and What Should I Do If My Dog is Panting, Shaking, and Clingy?
Reasons Why Your Dog is Scared All of a Sudden
Here's a list of reasons why your dog is scared suddenly. While these are all common reasons why your dog is afraid, monitor your dog's surroundings, because the list below isn't exhaustive; there could be something different bothering your dog.
1. Your Dog is Dealing With Possible Underlying Medical Problems
Underlying medical issues can cause sudden fear in dogs. Naturally, any dog's natural response to sickness is hiding it. Your fluffy friend will avoid you and exhibit weird behaviors whenever they are ill. Behavioral changes such as a drop in physical activity and lethargy indicate that your dog is feeling unwell. When a kind and energetic dog changes their routine,  there's a problem leading to this phobic response. Medical-related issues reduce your dog's tolerance for stimulation.
The altered mental activity of your dog resulting from fear may also be due to:
Most dogs become anxious with the unusually overwhelming stimuli associated with sickness. The best way to ease the dog's anxiety while sick is by introducing effective medication to help reduce the ailment.
Later on, you can take your dog to a veterinarian for a diagnosis. After the medical treatment, the vet can prescribe anti-anxiety medication for your dog, if necessary. The veterinarian can recommend hospitalization until your dog gets better in severe cases.
Related: Rare Dog Diseases Every Owner Should Know and Reasons Why My Dog is Wobbly and Off-Balanced.
2. Your Dog Might Have a Phobia
Like humans, dogs develop anxiety from regular exposure to something that gives them a phobia. A dog with sudden fear will always stay like they are waiting for something to go wrong. If your dog always seems on edge, it might just be having phobias. When dogs repeatedly get scared by the same thing, they develop extreme fear. The fear presents itself when the dog anticipates a specific trigger. As examples, some dogs are afraid of people wearing hats or glasses and even inanimate objects.
Examples of triggers that lead to phobias are:
Humans: Dogs fear humans who have put them through traumatic situations before
Injections: They experience painful moments during injections, which make them develop a phobia
When dogs feel like the world is unpredictable, they will likely develop a sudden fear of everything around them. You should figure out the proper treatment for this condition with a veterinary professional.
3. Your Dog is Likely Dealing With Past Traumatic Experiences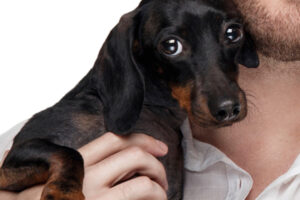 According to PetMD, most dogs develop anxiety and fears at the onset of social maturity. That is between 12 to 36 months of age. Dogs that have been through traumatic events may experience phobic responses and anxiety later in their lives. Dogs are sentient beings, and traumatic experiences can upset them, just like they can upset us.
Although these creatures cannot verbally say what has happened to them in the past, behavioral changes will show that something is wrong. Past traumatic experiences that cause sudden fear in dogs include bad domestic situations, neglect, and abusive environments.
Thankfully, anxiety from past traumatic experiences is treatable. You can eventually help your dog to heal. Dogs express fear in different ways. They may show avoidance behaviors like becoming still or hiding, and they can fidget by pacing or repeatedly pawing at their owners. Treatment of fear centers on desensitization by exposing the dogs to their fear in a safe environment.
Related: Why is My Dog Cowering?
4. Your Dog is Probably in an Uncomfortable Situation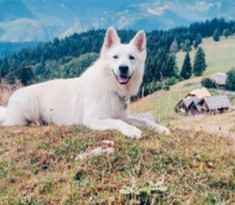 Dogs may have fear due to uncomfortable situations that they go through. Awkward situations include a toxic environment and unpredictable routines. Your dog may be afraid whenever there is a routine or environmental change.
Developing a consistent schedule and creating a good environment with minimal triggers is the best way to make a dog feel comfortable. It is important to note that the earlier you realize your dog has fear, the better because you will be able to deal with the stimuli as quickly as possible.
5. Isolation is Something Dogs Can Feel (Inadequate Socialization)
Your fluffy friend requires positive exposure to new animals, people, and environments like any other pet. The most crucial developmental stage in a dog's life is from weeks eight to sixteen. In this period, a dog should have several pleasant interactions.
Dogs with inadequate socialization and harmful exposure are more likely to develop a sudden fear when something new or unusual happens. Dogs employ body language to communicate their feelings. In this case, the best way to calm your dog down is by exposing them to more social life. You can also work with a professional dog handler to help your dog reduce the stimuli.
Should you choose to socialize your dog on your own, take care to pay attention to his social cues. Introduce him to others slowly, and allow him to withdraw if he becomes anxious. 
6. Your Dog is At An Old Age
As dogs grow older, they develop Cognitive Dysfunction Syndrome (CDS). The disorder comes with confusion and sudden anxiety. The memories and awareness of dogs deteriorate as they grow older. Aging changes the social relationship of dogs with their owners, and they begin to withdraw and express fear from time to time.
It would be best if you did not assume that your dog is growing old. There is always a solution that can save the anxious dog. Thankfully, many behavioral changes are treatable. There are various therapies that you can use to comfort and manage the symptoms of the suffering dog. In addition, seeking help from a professional can also come in handy.
Related: Best Dog Foods For Older Dogs and Can Older Dogs Get Parvo?
7. Your Dog Could Be Dealing With Separation Anxiety
Dogs become anxious when they get separated from their guardians. Dogs with separation anxiety develop fear and aggression. Your pups have feelings and need you to help them adjust to unusual situations. Of course, dogs don't only socialize with human beings. They also socialize with other pets, and separating them can cause sudden fear.
A good adjusting dog should be able to handle separation without experiencing anxiety. Separation anxiety usually occurs in dogs with a tight attachment to their family members. The problem sets in when the dog owner leaves – this is when the dog finds difficulty coping.
You need to train your puppy that alone time is okay, and that they can amuse themselves even in your absence. Before any lengthy departure, you can take a walk with your dog. Such a gesture will help reassure your puppy that everything will be just fine.
Related: Best Dog Beds For Separation Anxiety and Best Dog Toys For Separation Anxiety.
8. Sudden Distinct Noises Can Make Your Dog Scared
Dogs show anxiety when there are sudden, startling noises. Noise phobia is an excessive fear of sudden, frightening noises, and dogs may attempt to hide to escape the sound. According to American Animal Hospital Association, dogs who suffer from noise phobia are more likely to experience separation anxiety.
The most common triggers of noise phobia are earthquakes, thunderstorms, and fireworks. For some dogs with excess noise phobia, even a squeaky door will scare them. Although there is no cure for noise phobia, you can approach the problem through behavior modification, drug therapy, and environmental changes.
Drug therapy can be through the administration of:
Antidepressants
Anti-anxiety drugs
Tranquilizers
You can provide your dog with a heavy blanket as a partial sound barrier. Your dog's extreme sound sensitivity may gradually develop into fear.
Related: What Does it Mean If My Dog is Barking in its Sleep?
9. Your Dog Dealt With Bad Training Methods
Your dog is likely to remember any negative or traumatic experience. Once a dog is eight weeks old, its brain becomes adult-like. Therefore, they can recall many things that have happened over time. A single traumatic event your dog underwent while training may induce phobic responses. The dog will keep flashing through the number of unpleasant events, associate them with the trainer, and fear human beings.
For instance, if the trainer punishes a dog often, they are likely to pair the stimuli with the unpleasant consequence. To ensure that this does not happen to your dog, use positive reinforcement training that will not expose the dog to sudden fear. Dogs easily consolidate memories that provoke their behavior.
The type of dog punishment that you should avoid during training include:
Punishment collars
Choking
Pinching
All these punishment methods lead to aggression.
10. Your Dog Had an Injury in the Past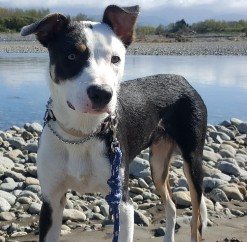 Dogs that run outdoors are more likely to get into accidents. For indoor dogs, the risk of facing accidents is low but still possible – your dog can be accidentally kicked or dropped. Dogs that are hit by moving cars experience vehicular trauma. This type of trauma can result in internal damage that will make a dog have complete withdrawal symptoms. The injuries can either be minor or life-threatening.
In some accidents, dogs experience broken bones, chest injuries, internal bleeding, strained muscles, or head injuries. In most cases, such dogs will always fear the unknown. Treating vehicular trauma will depend on the type of injury the dog has. You should seek medication as fast as possible to ensure that the chances of your dog returning to its usual self are high.
Related: Dog Breeds That Insurance Won't Insure.
Frequently Asked Questions
"Why is my dog scared all of a sudden?" If your pup is suddenly frightful, you may have more questions than those we've answered above. Here are some of the most commonly asked questions by our We Love Doodles readers. 
My dog is afraid of thunderstorms – what do I do?
If your pup is afraid of thunderstorms, you may notice him cowering or even shaking. There are a few steps you can take to make your pup feel a little more comfortable. 
Give him a safe place indoors that's as quiet as possible. If you can, secure him a place away from a window. Calm your dog by speaking to him kindly or playing with him. Don't offer treats, as this may reinforce the fearful behavior. If you like, you can try to acclimate your dog to the sound of thunder with a noise machine. Should the fear persist, speak to your vet about the correct dosage of medication to administer. 
Is there an age where dogs are particularly fearful?
Yes! Around five months of age, your pup may begin acting a bit more trepidatious than he'd previously been. This is hormonal! During his maturation period, your pup's brain will be a whole mess of hormones, much like you'll see in human teenagers. This can cause him to become particularly withdrawn or fearful. 
This behavior is normal – to an extent. If you notice your dog becoming excessively withdrawn, or if he's become aggressive or hostile, talk to your vet. Together you can determine the next best steps to care for your dog. 
Should I make my dog face his fears?
Sometimes you just need to face your fears, right? Well, that's not a good idea if you're trying to help your puppy or dog overcome his. Rather than exposing your dog to the thing he's most fearful of, speak to your vet about how to slowly acclimate your pup to his triggers. 
As we've mentioned, your dog's fear may have been caused by anything from a car accident to just being a dog. Professional help is best, so call your vet before you expose your dog to stimuli that will make his fear worse! 
Conclusion For "Why is My Dog Scared All of a Sudden"
Living with fearful dogs is stressful. To help your dog from getting scared suddenly,  begin by changing your mentality towards them. You should also understand that dogs have feelings just like you do. The most effective way you can help anxious dogs is by making them develop the confidence to thrive in all types of situations.
If you find this guide, "Why is My Dog Scared All of a Sudden," helpful and informative, you can check out these other dog-related guides from our team at We Love Doodles:
You can learn more about what to do if your dog is scared all of a sudden by watching "My Dog is Scared of Me and 10 Things to Do About It" down below: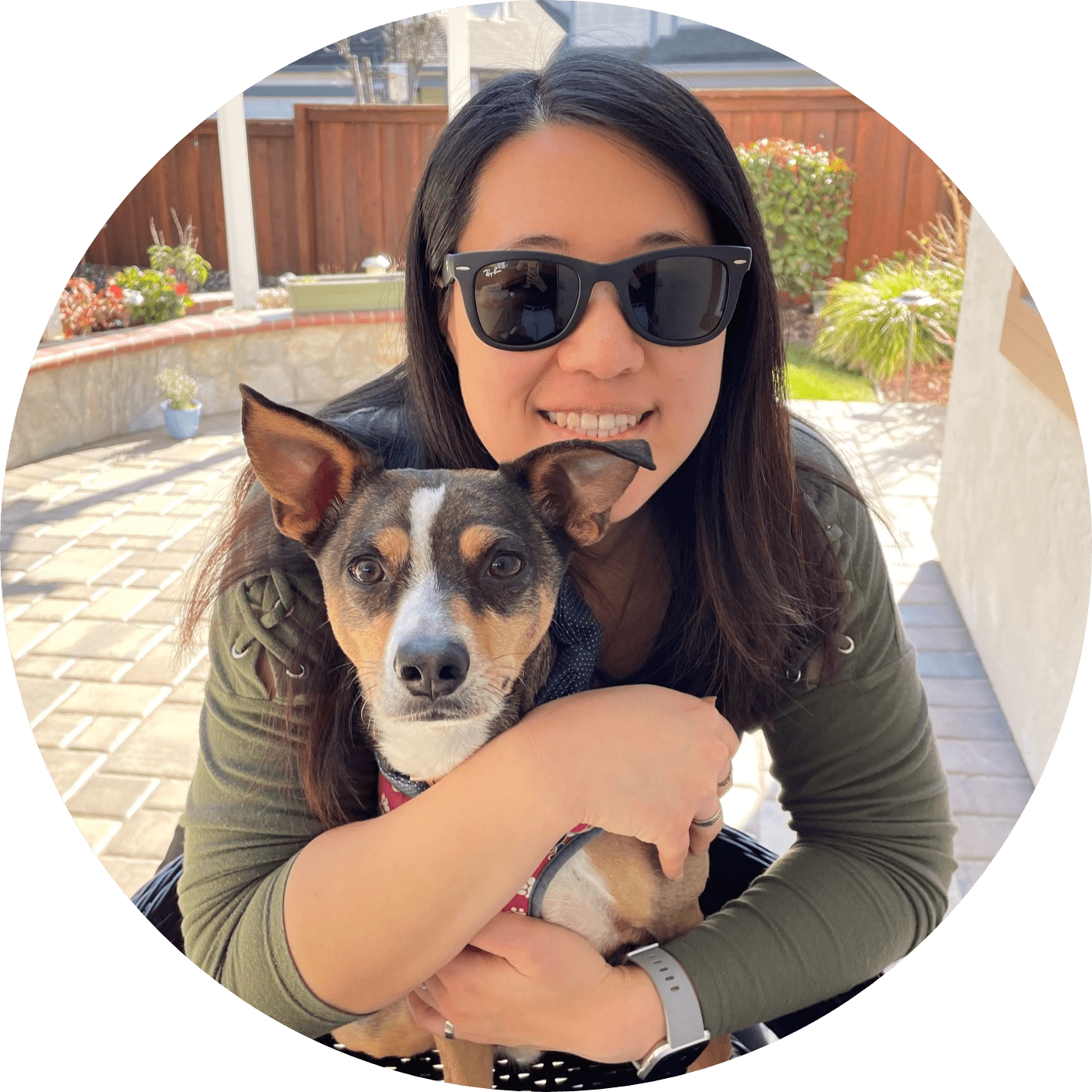 Dr. Sabrina Kong graduated from the Royal Veterinary College in England in 2016 and has been working at a small animal clinic in Northern California since then. She grew up in the Bay Area and got her bachelor's degree from Cal Poly San Luis Obispo. She also became a Certified Canine Rehabilitation Practitioner through a program at the University of Tennessee.
When she isn't in the clinic taking care of her four-legged patients, she enjoys traveling and trying new foods with her friends and her three-legged dog, Apollo. She adopted Apollo from her clinic when he was a puppy with numerous health issues. Dr. Kong truly cares about taking care of animals.