Is Daytona Beach dog friendly for your companion or not? Taking your dog to the beach is a great way to spend time together. Oceans and sand are favorites of many dogs. The majority of beaches do not allow dogs. How about Daytona Beach? Can dogs be brought to Daytona Beach?
There are several dog-friendly areas in Daytona Beach, but they are not all dog-friendly. Smyrna Dunes Park, Lighthouse Point Park, and the Boardwalk at Daytona Beach are all dog-friendly. At these locations, leash your dog and bring doggie bags. Check out these tips for having fun with your puppy while visiting Daytona Beach.
Before you scroll down to a more in-depth answer of this guide, "Is Daytona Beach Dog Friendly," you can check out these other dog-related questions answered by our team at We Love Doodles: Is Whole Foods Dog Friendly and Is Santa Monica Beach Dog Friendly?
Are Dogs Allowed On Daytona Beach?
In Volusia County, Daytona Beach's ocean-front beaches are not dog-friendly. You'll find a couple of beaches that allow pets, provided they've leashed appropriately. Dogs are welcome on both beaches at the Ponce DeLeon Inlet. The Smyrna Dunes and Lighthouse Point Parks are dog-friendly.
Regardless of where you take your dog, it must be leashed, and you must bring doggie bags to pick up after it. There are two miles of elevated wooden walkways in New Smyrna Beach, Florida, accessible to leashed dogs and their owners, showers, bathrooms, and plenty of parking. Picnic tables and swimming areas are located throughout the park.
Never swim alone without lifeguards since there are none on duty. The park also strictly enforces leash laws. Near Ponce Inlet Lighthouse, at Lighthouse Point Park. It features 52 acres of parkland, restrooms, dog showers, hiking/nature trails, fishing, and swimming areas where dogs are allowed on leashes, although they should not be left unattended.
The park is open from sunrise to sunset daily. Admission is $10 for cars and $20 for annual passes. The inlet's shores are pet-friendly. However, pets must be leashed at all times. Boardwalks in elevated parks are not accessible to pets after 10 am. The Atlantic Ocean side of the beach does not allow pets.
Dog-Related Guides: Why Does My Dog Keep Sniffing My Legs and Why Does My Dog Bite My Cat's Neck?
Are Dogs Allowed On The Boardwalk At Daytona Beach?
It is okay to bring your furry friend along for a stroll on the Daytona Beach Boardwalk, but make sure they are leashed. There are only certain areas on the beach where dogs are allowed.
Most stores on the boardwalk do not allow dogs inside, but some may be more lenient. You will need to check with the restaurants and shops on the boardwalk to determine which ones allow pets inside and prohibit them from entering.
Dog-Related Guides: Why Does My Dog Sit Alone in Another Room and Why Does My Dog Lick My Hair?
Are Their Dog-Friendly Hotels In Daytona Beach?
Pet-friendly hotels and properties can be found all over Daytona Beach. With these great itinerary ideas, your party will have a blast in Daytona Beach. Visit a scenic park or a quaint cafe to meet fellow four-legged friends.
There are many pet-friendly attractions in the area. Your pet may not be able to access all areas. It doesn't matter whether a hotel is on or near the beach. If it's an area where pets are not allowed, you won't be able to take your dog there.
Daytona Beach has many notable pet-friendly hotels, including
Home2 Suites by Hilton Ormond Beach Oceanfront
Sea Scape Inn
Extended Stay Ormond
Arya Blu Inn & Suites
Streamline Hotel
Sunshine Holiday RV Park Daytona North
Hard Rock Hotel Daytona Beach
Dog-Related Guides: Why Won't My Dog Go on Gr Grass and Why Does My Dog Cry When Carrying Toys?
What Are Other Dog-Friendly Places Around Daytona Beach?
The beaches in Daytona Beach are only pet-friendly in two different locations, but you can find many dog parks for you and your pal.
Several dog parks are popular among dog owners, including:
Michael Crotty Bicentennial Park
Riviera Oaks Dog Park
Ormond Beach
Holly Hill
Manatee Island Dog Park
Halifax Humane Society Dog Park
Barkley Dog Park
Many dog parks in the area welcome dogs all year round. Plenty of places welcome your best friend, so you shouldn't have too much trouble finding one.
Dog-Related Guides: Why Does My Dog Lick My Underwear and Why Does My Dog Push Me Away?
Try Not to Bring Your Dog's Toys With You
Never bring toys to the dog park, no matter how tempting it might be. If you and your dog are the only two people attending the event, you can bring a ball or Frisbee and keep it hidden until you arrive.
When other dogs are around, do not play with toys. Toys not belonging to your dog may cause your dog to become very protective. Avoid playing with toys to prevent fights and scuffles unless you are alone in the park.
Dog-Related Guides: Why Does My Dog Roll Around After Eating and Why is My Dog Fixated On My Cat?
Try Not to Stay too Long, or Your Dog Will Be Frustrated.
It is more likely that an overtired dog will snap out of frustration or aggression. Overstimulating environments, such as a dog park, can make your dog overtired. To test things out, keep your visit to about a half-hour if it hasn't been before. Increasing the time gradually from there is possible.
A dog park should be left after one hour at most for most dogs. They may become stressed or upset more easily if they are there for so long because they will be tired from being there for so long. Your dog could easily get tired and dehydrated, so always bring plenty of fresh water so your dog can have a drink when needed.
Also, don't stay too long, as your dog could easily become too tired to continue to play. The heat can affect your dog too, and it could become dangerously ill if it plays too much or doesn't have fresh water.
Dog-Related Guides: Why Does My Dog Cough After Drinking Water and Why Does My Dog's Ear Make a Crackling Noise?
Be Aware of Dogs And Other People Around Your Surroundings
Unless you and your dog are the only ones at the dog park, don't stare at your phone or allow yourself to be distracted at the dog park. Recognize when other dogs are acting aggressively or hostile toward your pet, and pay attention to them.
It would be best if you also remembered that dogs play rough occasionally and may not necessarily attack each other when this happens. You may find watching videos explaining canine body language helpful if you have never owned a dog.
Dog-Related Guides: Why is My Dog Scared All of a Sudden and Why is My Dog Eating Grass Frantically?
Train Your Dog and Fix Its Behaviors
You can increase your dog's chances of responding appropriately to those commands at the dog park by teaching it obedience commands. Teaching a dog to follow commands in a distracting environment can take months or even years, but it can be accomplished with hard work.
Almost any situation can be resolved if your dog has good obedience. Another dog owner can distract it using simple tricks and commands while removing their dog from the situation.
Dog-Related Guides: Best No Shock Dog Training Collars and Best Spiked Collars For Dog Training.
You Should Try to Read Your Dog's Body Language
You can tell from its body language and physical cues when something is wrong with your dog. Identify its excitement, nervousness, fear, or aggression when it is too much.
A strong bond between you and your dog can help you learn the difference between these states. Don't let your dog suffer until it's too late by removing it from dangerous situations. Perhaps it just needs to go home for the day or take a short walk alone to calm down.
Dog-Related Guides: Why Do Dogs Rub Their Face and Why Does My Dog Sleep Between My Legs?
Things to Keep in Mind When Bringing Your Dog to Daytona Beach
The Daytona Beach Boardwalk is another great place to take your dog if you decide to take them to one of the beaches listed above.
If you and your dog are going to the beach, be sure to follow these tips:
Your dog should be leashed at all times: Your dog must be kept on a leash at most locations. Your dog will be more controllable if it's on a leash, and you won't have to worry about getting into mischief. In addition, it protects your dog from dog-aggressive neighbors. Keep your pet on a leash if you want everyone to be happy and safe.
You should bring a lot of fresh water for your companion: You should always bring a large amount of fresh water. Beaches in Daytona are hot. The salt in the ocean also leads to dogs dehydrating from drinking from it. Your dog will stay healthy and hydrated if you keep fresh water on hand.
Make sure you and your dog follow the rules at the beach: Make sure you know the rules. The beach and swimming areas may not be dog-friendly for all dogs. They are also only permitted at certain times and on certain days at certain locations. Leash regulations should also be followed. Some areas may allow your dog off-leash, while others may not.
You should keep track of the weather for your dog: Heatstroke should be avoided. Make sure your dog has plenty of shade and rest opportunities. It may also be a good idea to visit the beach early or late evening when the sun isn't as strong.
It would be best to protect your dog from the sunlight: Dogs should be protected with sunscreen. Those with sparse furs, such as your dog's nose and ears, can suffer sunburns. Be sure to use pet-safe sunscreen in these areas.
You should ensure that the area is safe for you and your dog:  Your dog should not eat sand. Dogs with impactions can suffer from it because it blocks their intestines. Sand that is too hot should be avoided. A dog's paw pads can be burned by blisteringly hot sand, especially during midday. Walking along the water's edge is a good option for protecting their feet, or wearing booties can help.
You should ensure the water is safe for your dog: Check the water's conditions with a lifeguard. You should avoid taking your dog into the water if there are rough waves or strong currents. Stingrays and jellyfish may be close to the shore, so keep your eyes open.
Dog-Related Guides: Why Does My Dog Scratch The Carpet and Why Does My Dog Suddenly Hate His Crate?
Conclusion For "Is Daytona Beach Dog Friendly"
There are many Daytona Beach alternatives for your puppy companion. Whether you want to bring them to a beach or another location, you'll experience unforgettable memories together.
If you find this guide, "Is Daytona Beach Dog Friendly," helpful, you can check out these other dog-related guides from our team at We Love Doodles:
Before you bring your companion to Daytona Beach, you can check out these other dog-friendly places by watching "Pet-Friendly Travel Destinations" down below: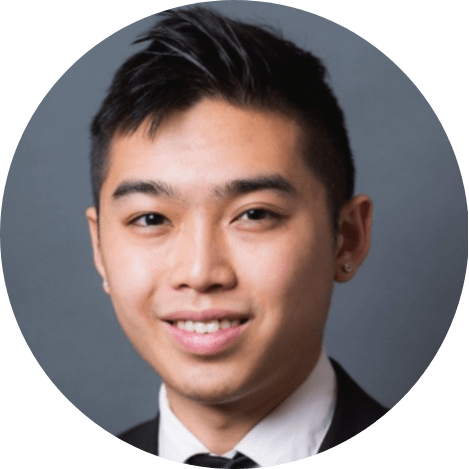 Andy is a full-time animal rescuer and owner of a toy doodle. When he's not saving dogs, Andy is one of our core writers and editors. He has been writing about dogs for over a decade. Andy joined our team because he believes that words are powerful tools that can change a dog's life for the better.
Why Trust We Love Doodles?
At We Love Doodles, we're a team of writers, veterinarians, and puppy trainers that love dogs. Our team of qualified experts researches and provides reliable information on a wide range of dog topics. Our reviews are based on customer feedback, hands-on testing, and in-depth analysis. We are fully transparent and honest to our community of dog owners and future owners.