Does Trader Joe's allow dogs inside or not? Dogs are not allowed at Trader Joe's. The store does not allow dogs except service dogs. All stores enforce this rule, so you won't be able to get around it. All stores in the country are subject to this policy. The ban must exist due to health concerns because they deal with food.
The decision makes sense when considered from that perspective. As a grocery store, Trader Joe's welcomes service animals in the store. However, some state rules exist regarding what can be brought into the trade space.
The FDA (Food and Drug Administration) and many local and federal regulatory agencies do not allow dogs in grocery stores because of food safety regulations. A dog policy at Trader Joe's does not have a straightforward set of rules, but here is a rough guide to what Trader Joe's stands for.
Before you scroll down to a more in-depth answer to this guide, "Does Trader Joe's Allow Dogs," you can check out these other dog-related questions answered by our team at We Love Doodles: Are Dogs Allowed in Malls and What Should I Do If My Dog Swallowed a Ribbon?
Are Service Dogs Allowed at Trader Joe's?
The presence of pets in food stores, especially dogs, is considered a sanitation issue by many stores. Food stores like Trader Joe's have strict dog policies, and only service dogs are permitted. Service dogs are trained not to disrupt others or create a nuisance in public. Animals like these are also trained to support people with disabilities and mental health issues.
When taking your service dog into Trader Joe's, make sure that your dog doesn't bark or jump on other people. Unlike support dogs, service dogs are allowed in places where pets are prohibited. This is because they have been trained to provide a service and are not simply there for their owner's enjoyment.
Dog handlers are not allowed to separate from their dogs in a store or business because of ADA laws. Many people take advantage of Trader Joe's by allowing "support animals" when they don't have to since their dogs can go along too. As part of its pet policy, Trader Joe's allows service dogs as part of its compliance with the Americans with Disabilities Act.
A store manager at Trader Joe's can ask questions about a service dog if it barks and growls at other shoppers disrupting their peace. There are no requirements for Trader Joe's employees to ask about the dog's certification or the owner's disability that warrants a service dog. No further questioning should be necessary if a dog's certification proves legitimate.
Since the law does not prescribe a mechanism for determining the legitimacy of a service dog, Trader's Joe's is unlikely to inquire about people with dogs on their premises because violating the rights of a disabled person is a misdemeanor punishable by a fine. Trader Joe's might not allow emotional support dogs at all locations depending on the state law's dog policy in stores.
Dog-Related Questions: What Should I Do If My Dog Swallowed a Bully Stick and What Does It Mean When My Dog Keeps Swallowing?
Why Aren't Dogs Allowed at Trader Joe's?
In general, grocery stores are prohibited from having animals. There is a sanitation risk when an animal is present in these businesses since food is prepared, stored, and sold there. You are responsible for upholding the law as a grocery store owner. Many retailers are now adopting pet-friendly policies to entice more customers to shop at their stores.
Local and state health regulations generally prohibit public places where food is sold. Pets and food cannot be mixed in a grocery store because of federal law. Dogs and service animals are not exempted from these restrictions, however. Consequently, if your dog is a service animal, you can bring it to a grocery store.
Stores may have slightly different dog policies than those you see elsewhere if they have a slightly different policy in their store. All Trader Joe's stores, no matter where they are located, follow a countrywide policy. It is possible, however, that laws may differ slightly in certain areas and even change.
Local laws allow this, but the rule that dogs cannot be allowed inside stores is the same everywhere. If you look at it from a sanitation point of view, it makes sense why all dogs cannot enter a food store. Dogs walk around with their hair all over them, and the food is open to the air.
If you think about all the parasites on a dog or any other germs they carry, it's easy to see what doesn't fit in well in a grocery store. The toilet issue is also a concern. There is nothing pleasant about watching a dog do the toilet near food being sold. Even when it comes to this kind of thing, service dogs generally tend to have better training, so it is less likely to happen to them.
Dog-Related Questions: Why Does My Dog Keep Sniffing My Legs and Why Does My Dog Sit Alone in Another Room?
Does Trader Joes Have Rules For Service Dogs?
There are, however, a few rules that have to be followed by Trader Joe's, even with service dogs. Owners of service dogs that make too much noise or disrupt the store may be asked to leave. The store manager will seek a different solution to this issue since this isn't something they take lightly. On occasion, the only option left in a store is to leave. Rather than considering an individual shopper, they must consider their entire group.
The last resort, however, is this. Additionally, rules are in place to protect people with service dogs, so employees must always adhere to these rules. Therefore, they cannot inquire about the disability of an individual, which makes a service dog necessary. Employees who do this risk losing their jobs because it is against the law. Furthermore, staff members cannot ask about the dog's certification.
However, people with service dogs usually do wear vests on their dogs in case of any issues in the future. Store managers appreciate this vest because it clarifies that a service dog is at work. It is challenging for stores to deal with a potentially fake service dog since there are no procedures. People with service dogs generally follow the rules, making it easier for others.
Dog-Related Questions: Why Does My Dog Lick My Hair and Why Won't My Dog Go on Grass?
Does Trader Joe's Allow Emotional Support Dogs
It is important to follow different rules regarding emotional support dogs. Emotional support dogs are not legally protected under the Americans with Disabilities Act, so they cannot be used for service activities. However, the law becomes more difficult to police here since some emotional support dogs that help patients with psychiatric disorders are included in the act.
It's difficult to check if they have the required need without breaking any laws, so they shouldn't have difficulty getting into stores. As a result, Trader Joe's isn't easy to deal with when it comes to supporting dogs. Therefore, they attempt to make life easier by providing more of a blanket ban to prevent support dogs from entering.
Local laws may also influence dog accessibility in stores. Local laws can affect which dogs are legally protected and whether they are allowed into stores. However, regulations set forth by the FDA tend to apply to all locations. It does not mean everything will be different when we discuss variation.
Dog-Related Questions: Why Does My Dog Cry When Carrying Toys and Why Does My Dog Lick My Underwear?
Will Staff At Trader Joe's Ask You Whether Your Dog is a Service Dog or Not?
It is not permitted for establishments to ask for proof that your dog is a service dog. Businesses can't ask for paperwork or proof even if your dog doesn't have a collar or vest. Information about your service dog does not have to be carried everywhere.
A business owner may ask two questions:
 Is your dog a service dog?
What duties does your dog perform?
There is no more room for them to ask questions. Disability or condition questions are not allowed. Your discretion will determine whether or not you provide more detailed information. In addition to those two questions, you are under no obligation to provide any additional information. If the company continues to harass you about your paperwork, you have the right to seek legal action.
In the United States, all businesses must comply with the Americans with Disabilities Act. Fines, penalties, and lawsuits can result if they don't. It's generally a good idea to be cautious about businesses asking to see your paperwork after your dog has been certified as a service animal. It is still legal to bring a service animal into a business with a "No Pets" policy.
They are protected under different laws than pets since they are not pets. All areas accessible to other customers should be accessible to your service animal. Businesses cannot legally ask you to leave with a well-behaved animal if the animal is accompanying you. The ADA laws and regulations must be upheld if they do not. This rule does not apply to all cases.
You may be asked to leave a business if your service animal causes a disturbance. The dog may bark unnecessarily, growl, be unruly, urinate or defecate on the premises. For this to be okay, there must be solid evidence. The behavior that these dogs display as service dogs must also be made clear. Your dog could be asked to leave if it barks at every customer who walks in. You cannot be asked to leave if your dog barks because of its training.
Dog-Related Questions: Why Does My Dog Push Me Away and Why Does My Dog Roll Me Around After Eating?
Can Dogs Go in Trader Joe's in a Stroller Or Bag?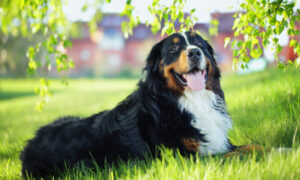 Trader Joe's does not allow dogs inside, whether in a stroller or a bag. Pets being carried and pushed inside the store are not allowed since only service animals are allowed. Service dogs cannot perform service while being carried or pushed in strollers.
Dog-Related Questions: Why is My Dog Fixated On My Cat and Why Does My Dog Cough After Drinking?
What Happens If You Take a Dog Into Trader Joe's?
There will come a time when a member of staff will ask you to leave. Your dog putting the entire store at risk is not personal against you. Your immediate departure is inevitable. As a result, you won't be able to purchase the items you have or went to get. If your dog is not a service animal, you should not take it to Trader Joe's. It is insane to attempt to enter with a dog since anything else will result in refusal.
Dog-Related Questions: Why Does My Dog's Ear Make a Crackling Noise and Why is My Dog Scared All of a Sudden?
Conclusion For "Does Trader Joe's Allow Dogs"
If you don't plan to spend hours at Trader Joe's, you shouldn't take your dog there. It is dangerous to leave them in a hot car when it's hot outside. It is not permitted to bring dogs to Trader Joe's. Individuals with disabilities can only use service dogs.
Support dog owners may even have difficulty accessing the store. Please check with your local store to ensure this is the policy. The dog must never be mistaken for a service dog. This is disrespectful and could take away from the experience of other people and any service dogs that may be with their owners.
If you find this guide, "Does Trader Joe's Allow Dogs," helpful, you can check out these other dog-related guides from our team at We Love Doodles:
Before you decide to bring your companion to Trader Joe's, you can see these other alternatives by watching "Dog-Friendly Restaurants" down below: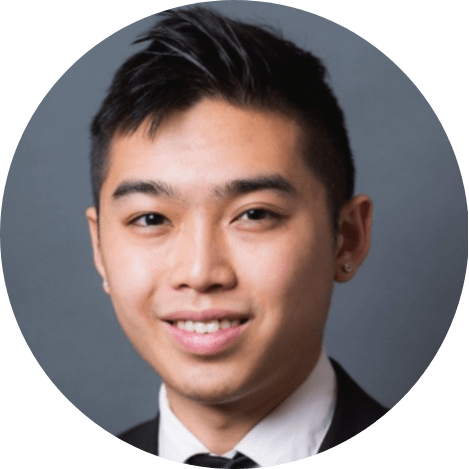 Andy is a full-time animal rescuer and owner of a toy doodle. When he's not saving dogs, Andy is one of our core writers and editors. He has been writing about dogs for over a decade. Andy joined our team because he believes that words are powerful tools that can change a dog's life for the better.
Why Trust We Love Doodles?
At We Love Doodles, we're a team of writers, veterinarians, and puppy trainers that love dogs. Our team of qualified experts researches and provides reliable information on a wide range of dog topics. Our reviews are based on customer feedback, hands-on testing, and in-depth analysis. We are fully transparent and honest to our community of dog owners and future owners.