Here's what you need to know if you're searching for the best Great Dane rescues in Florida. Easy to train, intelligent, and protective of their family and home, Great Danes are gentle giants that weigh in at an average of 100 to 130 lbs.
Their calm, loving disposition makes them excellent family pets. They are relatively low-energy dogs that require modest amounts of exercise but will enjoy a daily walk or romp in the park.
Before scrolling down this list of Great Dane rescues in Florida, check out these other recommendations from our team at We Love Doodles: Best English Bulldog Rescues in Florida and Best Shih Tzu Rescues in Florida.
Find a Great Dane Rescue Near Me in Florida
Are you looking to adopt a Great Dane in Florida? If so, congratulations. Let us help. Here's a list of all the rescue centers across the state.
Great Dane Product Recommendations: Best Long Range Wireless Dog Fences and Best Odor Resistant Dog Beds.
1. NW Florida Great Dane Rescue Inc
Northwest Florida understands how to locate the perfect fit for their adoptable dogs, having rehomed over a thousand Great Danes. They have foster homes from Mobile, Alabama, to Jacksonville, Florida, in the Florida Panhandle.
Their objective includes educating the public about Great Danes and the need for spaying, neutering, and vaccinations. They promote proper Great Dane ownership and care and encourage individuals to report any information of suspected canine neglect or abuse.
NW Florida Great Dane rescue is a 501(c)3 charity and a recognized non-profit with the state of Florida. Donations are tax-deductible and always gratefully received.
NW Florida Great Dane Rescue Inc. Details
2. Great Dane Love – A Central Florida Rescue Inc
In September of 2012, Great Dane Love – A Central Florida Rescue, Inc. was founded. Their purpose is to assist in the re-homing of displaced Great Danes and provide continuous education about responsible ownership and care.
Foster homes, not shelters, house Great Danes in the care of this rescue. The goal of this organization is to place the Great Dane in the greatest possible home, depending first and foremost on Dane's requirements.
They are a 501(c)3 charity and a recognized non-profit with the state of Florida. In addition, the organization assists in the feeding of homeless dogs and all animals and provides free neuter surgeries and other services to the community.
Great Dane Love – A Central Florida Rescue Inc Details
3. Great Dane Rescue Of Tampa Bay Inc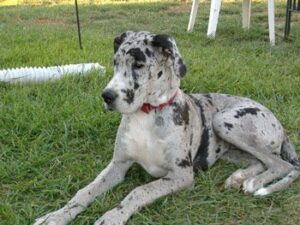 This Great Dane rescue was incorporated in Florida in 2001. This business generates $9,674 in annual revenue and employs about three people, according to current estimates.
The organization provides these Great Danes love, food, housing, and medical care, which includes vaccines, heartworm testing and treatment, spaying or neutering, and, if required, euthanasia.
Approved families in Florida who adopt these Great Danes will be given educational resources so that they may effectively integrate their new family members.
This rescue educates people about the particular requirements of Great Danes, ownership duties, and the need for spaying and neutering. Their target audience includes children, dog breeders, other rescue groups, and members of the general public.
Great Dane Rescue Of Tampa Bay Inc Details
4. Great Dane Rescue Of South Florida
Since 1999, this shelter has been rescuing these gentle giants. Entirely run by volunteers, they try to save as many dogs as possible and they provide spaying, neutering, heartworm tests and medications, vaccinations, and microchips to all dogs leaving their shelter.
This organization is dedicated to placing canines in new homes, rescuing them when they're in need, treating them medically, and rehabilitating them. There is a $500 adoption fee for adult Great Danes and a $700 to $1,000 fee for puppies.
This helps cover many of the costs associated with the rescues, such as spaying or neutering, immunizations, heartworm testing and treatment, worm check, treating for ear mites and skin disorders.
Great Dane Rescue Of South Florida Details
5. The Collins Ranch Great Danes
The Collins Ranch organization saves Great Danes from kill shelters and those that have been neglected, abused, or abandoned on the streets.
This organization is committed to finding new homes for Great Danes, rescuing them when they are in need, treating them medically, and rehabilitating them.
The Collins Ranch volunteers adore and care for their dogs as if they were family. Their dogs are let outside and roam freely around their 27-acre property, helping the dogs to re-acclimate to life as a beloved pet.
The Collins Ranch Great Danes Details
5. Big Dog Ranch Rescue
Last on the list of the best Great Dane rescues in Florida is Big Dog Ranch Rescue. Big Dog Ranch Rescue was formed in 2008, and they have since saved the lives of over 48,500 dogs.
Their purpose is to save 5,000 dogs each year, heal and re-home them into loving homes, and teach people about appropriate dog care and the need for spaying and neutering.
The 33-acre site was created to rescue homeless and abandoned dogs and offer loving, emotional, and medical care to thousands of canines as they await their forever families.
The attention to detail in every corner of the Big Dog Ranch Rescue Campus is unparalleled, from the state-of-the-art medical intake to the quarantine buildings. They're designed so that no rooms share air to minimize cross-contamination, to "Puppy Land," a particular area created for pregnant moms to give birth to their litters in a stress-free cabin with an attached play yard.
Although they are not a breed-specific rescue, they often have Great Danes available for adoption. All their dogs are given love, food, shelter, and medical care, including vaccinations, heartworm testing and treatment, and spaying or neutering.
Big Dog Ranch Rescue Details
Why Do Great Danes Get Given Up in Florida?
Great Danes are gentle, loving dogs that rarely have severe behavioral problems. Most of the time, when a dog is being given up, it is usually due to a change in the owner's living or life situation, such as:
Landlord Issues: If the owner was forced to move, the new landlord might not be approving of pets. Often, landlords have a no-pet clause in the rental agreement.
Home Issues: Divorce or family issues might be plaguing the owners, rendering them unable to care for their dog.
Too Costly: If you have a pet, you understand that with pets, there will come extra payment for food, toys, and proper care. When people go through hard times, they can no longer afford these payments.
Allergy: You might have welcomed a newborn baby into the family, and sadly, they are allergic to the dog, and the only solution is to put up the pet.
Time-consuming: There are situations in which people have way too much work on their plate, and they are worried that they are not giving their pet the proper care and attention they need, so they resort to giving up their pet.
Characteristics of Great Danes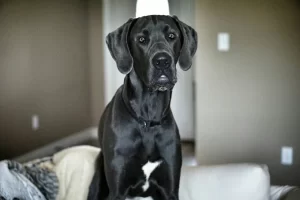 Every dog varies, but most of them are big bundles of joy.
Size
Weight Range:Male/female: 100-120 lbs
Life span: 7-10 years
Exercise Requirements: 20-40 minutes per day
Height at Withers: Male: 32 in, female: 30 in.
Energy level: Moderate
Tendency to Drool: High
Tendency to Snore: Low
Tendency to Bark: Low
Tendency to Dig: Low
Social/Attention Needs: High
Personality
Great Danes are playful, affectionate, and good with children. They make great guard dogs for your home, and they can get along with other animals if properly introduced and socialized. They are trainable, intelligent, and can be stubborn, but with loads of positive training, they make excellent family pets.
Pros and Cons of Adopting a Great Dane in Florida
Nothing is perfect, although dogs almost are! However, there are some drawbacks to adopting a Great Dane.
Pros
Get along with children
Easy to groom
Make good guard dogs
Can live with other pets
Easy to train
Can be kept in apartments
Don't bark a lot
Cons
As a general rule, the larger the dog, the shorter its lifespan. A Great Dane's lifespan is 7 to 10 years, relatively short for a dog.
Like any dog, they can get serious health issues, especially as they grow older. Some of the most common ailments among great Danes are:
Bloat
Cardiomyopathy
Wobbler's syndrome
Cataracts
Costly
Your Great Dane is going to eat a lot. Their food bill can run over $100 a month.
Shed a lot
Drool
Hard to travel with
A Great Dane will cost a fortune to fly with as cargo. If you're going overland, you'll need a big vehicle!
Conclusion For The "Best Great Dane Rescues in Florida"
If you're thinking of welcoming a Great Dane into your home, be prepared for an incredible experience. These gentle giants will shower you with love and affection, and they make wonderful additions to any family.
But before you bring one home, do your research, so you know what to expect. With the proper preparation, owning a Great Dane can be one of the most rewarding things you have ever done. All the best in your hunt for your new best friend.
For more guides similar to this list of Great Dane rescues in Florida, you can check out:
Before you bring home a Great Dane from a rescue shelter in Florida, you can learn more by watching "Things Nobody Tells You About Owning a Great Dane" down below: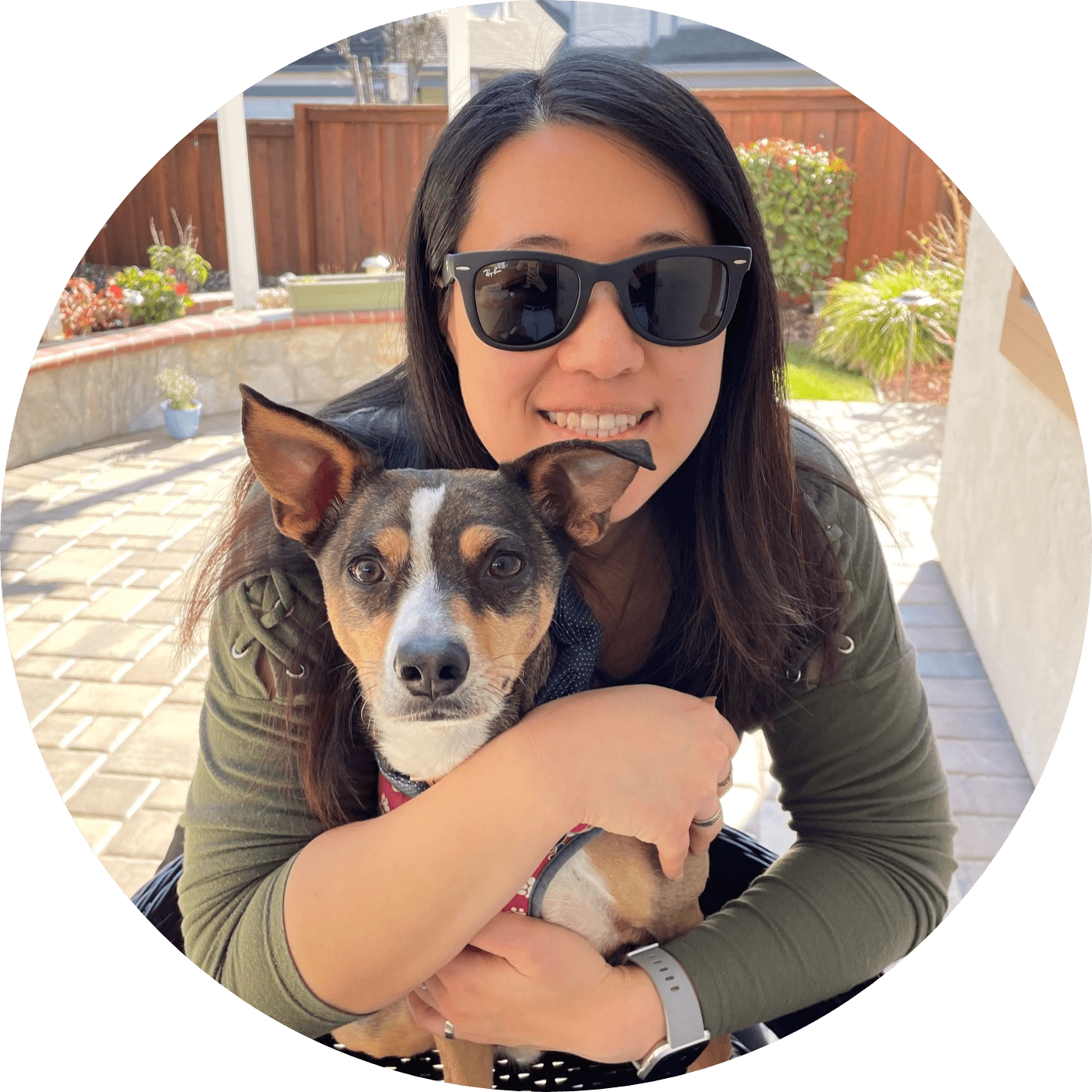 Dr. Sabrina Kong graduated from the Royal Veterinary College in England in 2016 and has been working at a small animal clinic in Northern California since then. She grew up in the Bay Area and got her bachelor's degree from Cal Poly San Luis Obispo. She also became a Certified Canine Rehabilitation Practitioner through a program at the University of Tennessee.
When she isn't in the clinic taking care of her four-legged patients, she enjoys traveling and trying new foods with her friends and her three-legged dog, Apollo. She adopted Apollo from her clinic when he was a puppy with numerous health issues. Dr. Kong truly cares about taking care of animals.