If you've ever seen a Great Dane, you know that these dogs are enormous. Many are so large that their shoulders are up to 32 inches high, and they can even weigh up to 200 pounds. Here's what you need to know if you're searching for the best Great Dane rescues in North Carolina.
Naturally, when many people see Great Danes, they see their size first and jump to conclusions that these dogs are aggressive or scary, but that couldn't be farther from the truth. Great Danes are often referred to as "gentle giants" because these dogs are incredibly loving and sweet.
Given their remarkable personalities and impressive stature, it's no wonder that Great Danes have inspired tons of cartoon dogs like Scooby-Doo, Marmaduke, and the dog from the Jetsons (to name a few). Many people who have spent time with Great Danes wonder what their history is— how did a dog breed get to be so large? Well, we have the answer.
Great Danes are descended from Mastiffs (which helps account for their size), and German nobles initially bred them as hunting and guard dogs over 500 years ago. These nobles loved hunting wild boars, but none of their hunting dogs were large or strong enough to take down such ferocious beasts.
Great Danes were bred to solve that problem, but they were always family dogs first, even though they were meant to be work dogs. The disposition of the Great Dane is well known to its owners and people who have spent time with them before, but it surprises many newcomers just how loving and friendly these dogs can be.
They are widely considered to be the friendliest dog breed there is. How cool is that? These puppies are also incredibly playful and energetic and get along well with kids and other pets, making them great family dogs.
That being said, Great Danes hate being left alone for too long— they need lots of quality time with their owners. They also don't do well living in small spaces like apartments, so be sure you have the time and the space for a Great Dane before adopting one.
Before scrolling down this list of Great Dane rescues in North Carolina, check out these other recommendations from our team at We Love Doodles: Best Australian Shepherd Rescues in North Carolina and Best Yorkie Rescues in North Carolina.
Find a Great Dane Rescue in North Carolina
If you're interested in adding a sweet Great Dane to your family and living in North Carolina, you've come to the right place. While many people believe that the only way to own a purebred dog like the Great Dane is to buy a puppy from a breeder, we're here to set the record straight.
You can often find Great Danes (and other purebred dogs) in regular dog shelters. Still, you can also adopt them from breed-specific rescues dedicated to rehoming certain breeds into loving homes. Check out this list of the best Great Dane rescues in North Carolina to find your perfect puppy today.
Great Dane Product Recommendations: Best Dog Bells For Potty Training and Best Luxury Dog Bowls.
1. Great Dane Friends of Ruff Love
This Thomasville-based non-profit Great Dane rescue is a wonderful organization that helps Great Danes find loving homes after being abandoned, neglected, or abused. They firmly believe that every dog deserves a second chance, regardless of age or medical condition.
They always disclose known medical or behavioral issues to adoptive parents before the adoption is finalized. Transparency is crucial to this rescue, and they know that positive experiences are built on trust and understanding.
This rescue also firmly believes that all dogs belong in loving foster homes and should never be placed in a kennel to await adoption. Therefore they have worked hard to build an extensive and trustworthy network of foster families who can provide the love and care that each dog deserves while they await their forever families.
Great Dane Friends of Ruff Love Details
2. Waters Edge Great Dane Rescue, Inc.
Waters Edge Great Dane Rescue isn't technically located in North Carolina, but it's only a stone's throw away. They also serve the North Carolina area, so don't count them out just yet.
This non-profit rescue focuses on rescuing and rehabilitating Great Danes that are abused, neglected, or abandoned. They work to save these dogs from local shelters and accept owner surrenders.
The Great Danes entering their rescue are given thorough medical and temperament evaluations to determine whether the dog needs special medical or training attention.
All dogs are also placed into loving foster homes where they can receive one-on-one attention and get accustomed to life in a family home setting.
To adopt from this rescue, be prepared to participate in an interview and have a vet check, reference check, and home visit to make sure you'd make a great parent for a Great Dane.
Additionally, all adoptive parents must be at least 25 years old, agree to provide flea and heartworm preventatives for the rest of their dog's life and purchase a Bloat Buster.
Waters Edge Great Dane Rescue, Inc. Details
Essential Things to Consider About Great Danes From North Carolina
Great Danes are awesome dogs, but they aren't easy to raise, especially if you're a new pet owner. First and foremost, Great Danes— like many larger dog breeds— are prone to several significant health problems.
These include heart disease, bone cancer, gastric torsion, and hip dysplasia. While all of these are serious, gastric torsion is not only common in Great Danes but is a life-threatening condition that requires immediate medical intervention.
For that reason, we highly recommend that anyone interested in becoming a Great Dane owner do thorough research on the symptoms and signs of gastric torsion and how to prevent it and what to do if it occurs.
Furthermore, given their large size, owners of Great Danes must devote a lot of time and energy to behavioral training for their puppies. This is not only for the sake of politeness but also for safety reasons.
All untrained dogs are prone to following their whims, but the outcome is very different when a Chihuahua decides to try to chase a squirrel, and a Great Dane decides to chase a squirrel.
Going further, a Chihuahua that excitedly jumps up on a new person is cute and charming, but a Great Dane doing the same thing could injure if the person falls over.
Related: Pitbull Great Dane Guide.
Are You Ready For a Great Dane in North Carolina?
While it can be incredibly exciting to consider bringing your new dog home for the first time, it's important that you take a minute to consider whether or not you're genuinely ready for dog ownership. If you've never owned a dog before, you might be surprised— as many are— how much work it takes to raise a dog (even more so for a puppy).
Many optimistic new dog owners realize far too late that they aren't in a place to provide the care their dog needs. At that point, it can be challenging (logistically and emotionally) to figure out the best next steps to take.
New dog owners should be prepared to devote plenty of time to their pets and budget for up to several hundred dollars on their dogs per month.
Even if you are a loving dog parent and have a lot of time and attention to give a dog, if you can't provide the proper nutritional diet or other expensive necessities, it is best for the dog if you wait to adopt until you're more financially comfortable.
Online experts estimate that feeding a Great Dane can cost anywhere between $80-$200 per month, depending on the quality of the food. In addition to those expenses, you'll also need to buy things like routine medication (heartworm, flea, and tick prevention), vet visits, and toys and accessories.
If you're questioning whether you're ready for a dog and want some more information, it can be beneficial to speak to a friend who owns a dog. This is especially great if they're at a similar stage in life as you and even more so if they have a similar financial situation.
They'll be able to help you better understand the financial obligation involved in owning a dog, what they wish they knew before adopting, what the most challenging or surprising part of being a dog owner is, and more.
Conclusion For The "Best Great Dane Rescues in North Carolina"
Great Danes are gentle giants with so much love to give their owners. They love to play and snuggle, and they're so goofy that they'll always make you smile.
We always encourage prospective dog owners to consider adopting rather than shopping, and we hope you found this list of Great Dane rescues in North Carolina helpful during your search.
For more guides similar to this list of Great Dane rescues in North Carolina, you can check out:
Before you adopt a Great Dane from a rescue shelter in North Carolina, you can learn more about the breed by watching "Things Nobody Tells You About Owning a Great Dane" down below: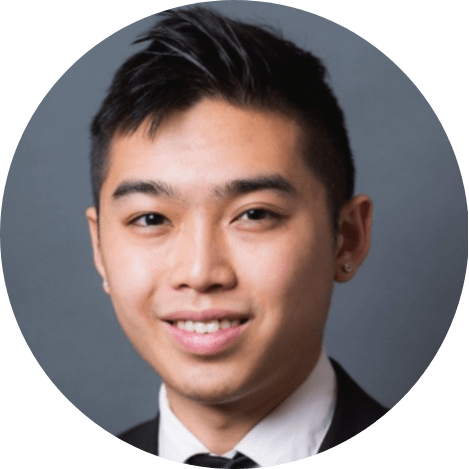 Andy is a full-time animal rescuer and owner of a toy doodle. When he's not saving dogs, Andy is one of our core writers and editors. He has been writing about dogs for over a decade. Andy joined our team because he believes that words are powerful tools that can change a dog's life for the better.
Why Trust We Love Doodles?
At We Love Doodles, we're a team of writers, veterinarians, and puppy trainers that love dogs. Our team of qualified experts researches and provides reliable information on a wide range of dog topics. Our reviews are based on customer feedback, hands-on testing, and in-depth analysis. We are fully transparent and honest to our community of dog owners and future owners.