Here is what you need to know if you are looking for Doodle rescues in North Carolina. If you are a first-time pet owner, you are probably not sure what it means to adopt from a rescue compared to a breeder.
Well, rescues take in abandoned and vulnerable animals that need homes. We're here to help you find a Doodle rescue shelter in North Carolina.
Before scrolling down this list of Doodle rescues in North Carolina, check out these recommendations from our team at We Love Doodles: Best Dog Rescues in North Carolina and Best Golden Retriever Rescues in North Carolina.
Find a Doodle Rescue Near Me in North Carolina
Adopting from a rescue is not only a great idea, but you are helping the overall animal community at large. These animals are not any less worthy of your love and deserve all the affection and attention they can get.
As pet owners and animal enthusiasts, it is essential to play a role in lessening the burden on our local rescues and animal shelters. So let us look at some of the top dog rescues in North Carolina and surrounding areas.
Doodle Product Recommendations: Best Odor Resistant Dog Beds and Best Dog Shampoos For Long Hair.
1. Carolina Poodle Rescue
Carolina Poodle Rescue is probably one of the best-known Doodle rescues in North Carolina. You will find their name numerous times on other lists of top animal rescues in the Carolina region. The Carolina Poodle Rescue is on a mission to save every animal life they encounter.
Their tagline, 'All Lives Matter,' means they want to rehabilitate rescued dogs one by one until they are none left! Furthermore, CPR is a registered charity located on Dreamweaver Farms.
The rescued dogs are housed on the farm, and there are around 150 dogs on the farm at any given time. So far, this rescue has rescued and successfully rehomed 5,000 dogs, which is a significant achievement.
Things you should know when you adopt from Carolina Poodle Rescue:
They are a private facility and will not entertain walk-ins. They only allow approved adopters from Thursday to Saturday.
Adoption fees cover all of the facility's expenses so that all funds received go back to the care of the rescued dogs.
The application process at Carolina Poodle Rescue is vital to adopt a dog. Therefore, you need to fill out the application honestly and provide the most up-to-date information.
There can be a waiting period after you have applied and when they get back to you due to a backlog of application forms.
The phone interview is extensive, and you should be prepared to answer many detailed questions.
You have to have a fenced yard to apply for adoption.
You cannot apply for adoption if you have children under the age of five.
If the above requirements look good to you, you can contact Carolina Poodle Rescue today to apply for adoption.
Carolina Poodle Rescue Details
2. Saving Grace Animals for Adoption
Saving Grace Animals for Adoption strives to find forever homes for animals they rescue, but they do not accept surrendered animals.
They rescue many dogs from puppy mills and local shelters. If you are interested in finding Doodle rescues in North Carolina, then Saving Grace Animals for Adoption might be the place for you.
Their website gives a great step-by-step process of how their operations work:
Step 1: They visit many shelters and select those dogs that they think to have a good chance of finding a second home.
Step 2: The transport team goes to the location and safely transports the dog to Wake Forest, where the sheltering facility is located.
Step 3: All dogs are spayed, neutered, and tested for heartworm. Even if there is a slight chance they might have heartworm, they are treated.
Step 4: Spend time in the shelter. The dogs are given a chance to socialize with humans and receive crucial medical attention if needed.
Step 5: The animals are adopted through an adoption process where potential adopters can come to the farm to meet the animal.
Step 6: Post-adoption visit follows adoption to ensure the animal and pet parents have adjusted well.
Saving Grace Animals for Adoption Details
3. Paws Place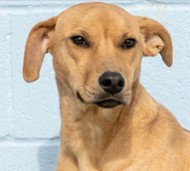 Paws Place is a no-kill shelter that rehabilitates and finds forever homes for vulnerable dogs. Paws Place takes in animals that might be pregnant or those that have serious medical needs. All dogs are treated for heartworm and any other medical issues they may have.
They take a one-on-one personal approach and give treatment and special care to the rescues as if they were their dog. All dogs are spayed, neutered, and microchipped before they are adopted.
Potential adopters are screened and matched appropriately to the dogs available. The adoption process is not time-bound, and Paws Place will take as long as needed to place a dog in a home they believe would be a good match.
If you are looking to adopt from Paws Place, then you need to keep the following in mind:
When you are visiting the kennel, facemasks are mandatory for inside spaces. For outside areas, facemasks are optional.
Hand sanitizer will be provided to all visitors. Paws Place takes hygiene and the health of their dogs very seriously.
Visitors will be required to take a footbath before they enter the kennel area.
Children under the age of 16 will not be allowed in the kennel area.
If a family finds a dog they like, it can be brought upfront to meet the family.
No visitors are allowed in the inside kennels.
Paws Place Details
4. Red Dog Farm Animal Rescue Network
One of the largest animal rescues in North Carolina, the Red Dog Farm Animal Rescue Network, serves North Carolina and the Virginia area. Red Dog is spread across 21 acres of farmland, which provides dogs ample space to run around and socialize.
Red Dog uses a foster system, where many selfless volunteers care for the dogs until they can find them forever homes. If you are looking to adopt a Doodle rescue in North Carolina, then RDFARN could be a great choice.
There are four steps for adoption:
Step 1: Find a friend, meaning an animal that you would like to adopt from their website
Step 2: Apply for your friend by filling out an application
Step 3: A screening process will see if you are a good fit for the animal
Step 4: A meet and greet will take place, where you can meet the animal to see how it goes
Red Dog Farm Animal Rescue Network Details
5. Carolina Animal Rescue & Adoption
Last on the list of the best Doodle rescues in North Carolina is "Carolina Animal Rescue & Adoption." Carolina Animal Rescue & Adoption not only helps animals, so they get a second chance but also looks to provide education on how animals can be cared for and rehabilitated.
Carolina Animal Rescue & Adoption started as the San-Lee Human Society and has since then developed itself as a leader in the community when it comes to rehabilitating animals. Due to funding issues, the Society had to shut doors in 2002 but re-opened under Carolina Animal Rescue & Adoption in 2003.
The adoption process for dogs is straightforward. After filling out an application, you will be screened and matched with an animal that fits your requirements. If you are looking for Doodle rescues in North Carolina, then definitely check out Carolina Animal Rescue & Adoption.
Every adopted dog from Carolina Animal Rescue & Adoption is:
Spayed & Neutered
Microchipped
Vaccinated
Dewormed
Moreover, all the adoptable dogs receive heartworm tests & preventatives and are treated for fleas and ticks every month. Most importantly, each dog has one month's free pet health insurance.
Carolina Animal Rescue & Adoption Details
How to Choose a Doodle Rescue in North Carolina
Finding a reliable, responsible, and legitimate rescue where you can adopt a Doodle may not seem easy. But with some research and this great guide, you are sure to find you're Doodle today! Be sure to read the adoption requirements and see the adoptable dogs list before you visit the rescue.
Some of these rescues may not have a breed of your choice at a given tie, but most update their list every week, so it is best to submit your application and wait for a dog of your choice to become available. If you have any questions, feel free to call or contact them. Make a list of questions you think of before you contact them so that you do not forget anything.
Conclusion For The "Best Doodle Rescues in North Carolina"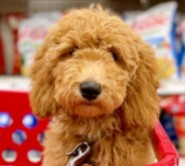 Not knowing where to look when you want to adopt a Doodle can be frustrating, which is why we have created this list of Doodle rescues for you!
If you live in or near North Carolina, then one of these rescues could be it for you. Call before visiting these locations as most shelters are allowing visitors by appointment only post COVID.
For more guides similar to this list of Doodle rescues in North Carolina, you can check out:
Before you bring home a Doodle from a rescue shelter in North Carolina, you can learn more by watching "How to Prep For a Rescue Dog" down below: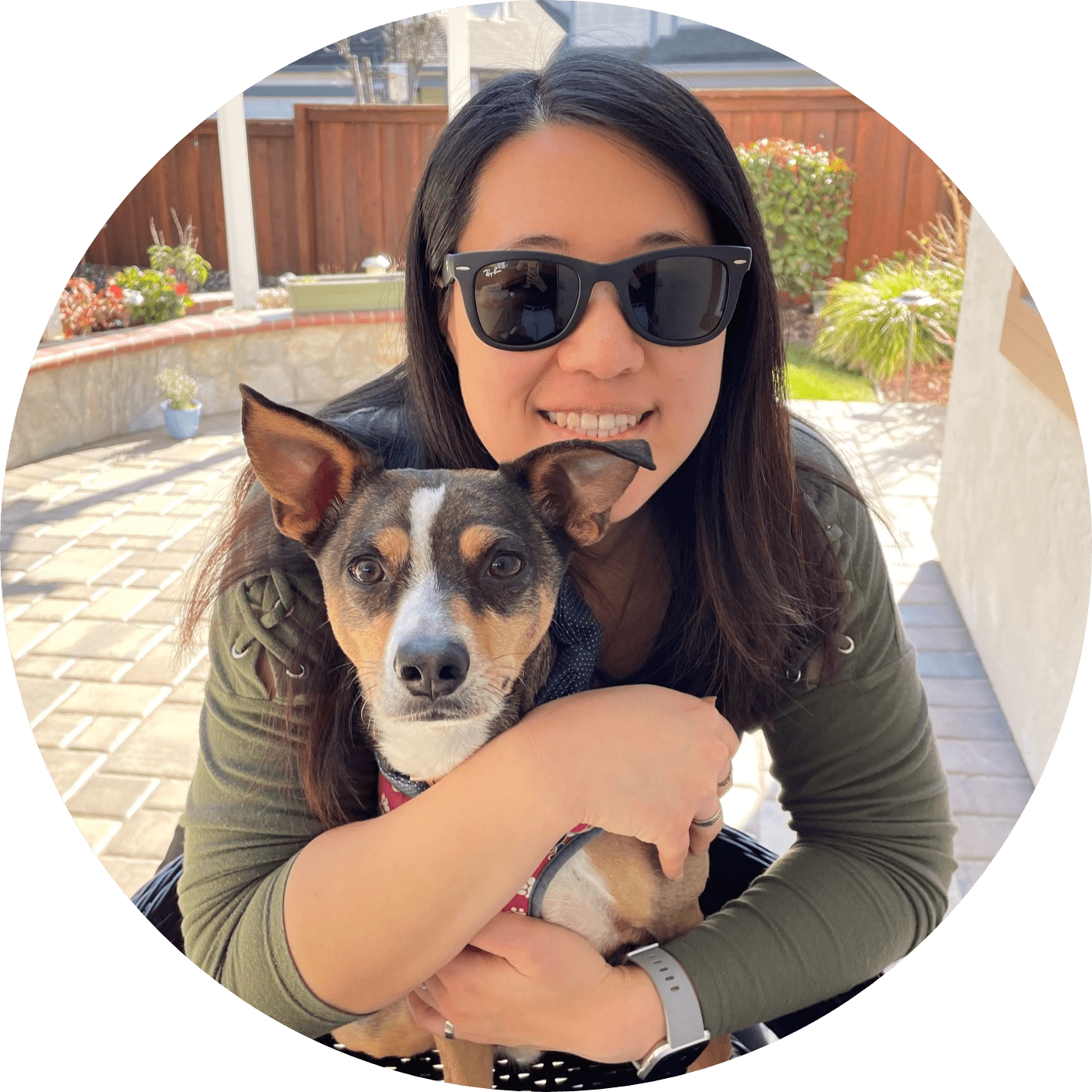 Dr. Sabrina Kong graduated from the Royal Veterinary College in England in 2016 and has been working at a small animal clinic in Northern California since then. She grew up in the Bay Area and got her bachelor's degree from Cal Poly San Luis Obispo. She also became a Certified Canine Rehabilitation Practitioner through a program at the University of Tennessee.
When she isn't in the clinic taking care of her four-legged patients, she enjoys traveling and trying new foods with her friends and her three-legged dog, Apollo. She adopted Apollo from her clinic when he was a puppy with numerous health issues. Dr. Kong truly cares about taking care of animals.