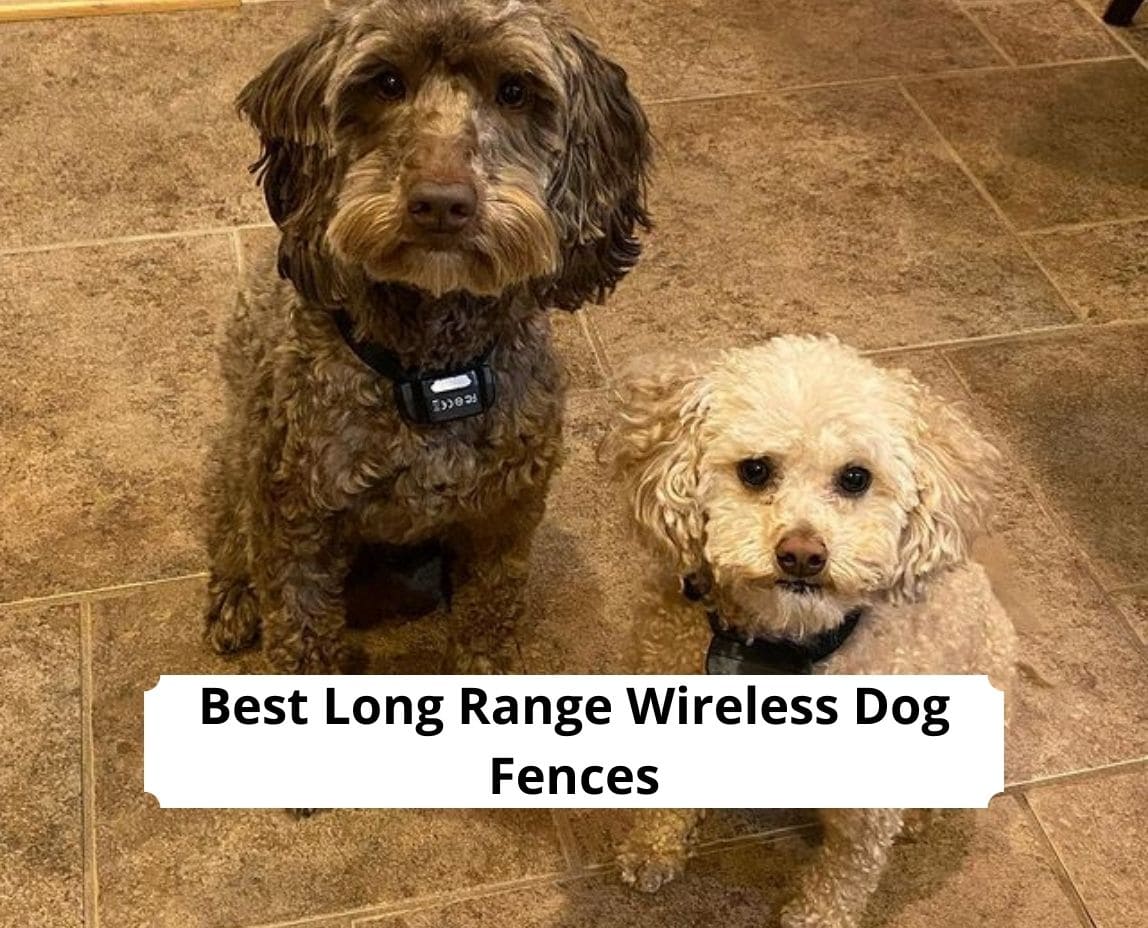 Most dog breeds rely on a close bond with their human families and other pets in the household so that they can live up to their potential as companions, guardians, and working dogs. Dogs should always be allowed to have access to the home and family. If you have a large property or farm and don't want your dogs to stray, you need to purchase a long-range wireless dog fence system to keep your dogs safe in your property.
Wireless fencing systems have their benefits and not only prevent your pup from escaping but can also be used to train dogs. If you're opting to use one of these systems, you should always take into consideration the intensity of the static shock and the range of the collar size. Factors that affect signal transmission are also vital to keeping your pup safe.
Long-range wireless dog fences remove the need for hard landscaping to install wires or even build walls to secure your pup from escaping. With the correct range and correction signal, your furry best friends understand their boundaries and won't need to wear their collars. Ranges can be extended and modified as needed with a transmitter. In this blog, we're going to discuss the best 6 long-range wireless dog fences for 2021.
Wireless Long-Range Dog Fence Components
We're reviewed dozens of top wireless long-range dog fences to give you the best options. With so many variations and sizes available, you may find it hard when choosing one of these wireless dog fences.
Today, you'll have the option of getting either an in-ground fence system, or wireless fence system. If you're looking for the best garden with flat terrain wireless dog fences, you should opt for radio wave wireless dog fences perfect for regularly shaped gardens and backyards. These don't need you to dig or bury any wires. Here's what you need to look for:
Simple setup
Static-free reentry
Waterproof Collar
Long battery life
Wide area coverage
Completely wireless
Priced well
Multipet use
Reliable in all weather conditions
Human shock
Underground Wire Fencing
You'll come across some terrific underground dog fencing products like the SportDog in-ground system. With these, you need to walk your perimeter and place the wire under the ground along the line or perimeter that you choose. The great thing with all these systems is that you get to choose the shape and area. Just make sure that you have enough wire before you start.
Effective Wireless Dog Fencing Must-Have's
If you're out shopping for a new wireless long-range fence system, there are some essential qualities to keep in mind. Besides being priced well, they also should be usable by more than one pet. This is important in a multi-pet home. You should purchase a transmitter that can work with several receivers. Keep in mind that most of the products we reviewed are for multi pets and a few for single pets.
Water-resistant dog collars are also a must since dogs enjoy playing outdoors in most weather conditions. Your dog, while out, will almost always come into contact with water, moisture, and rain, so waterproof collars are something that you should always consider.
Dog receiver collars nearly always use batteries, so your battery must be long-lasting, while the transmitter for the wireless dog fence will always need an electrical connection. Batteries should last for a few days before recharging. Here's our take on the best 6, 2021 wireless long-range dog fences.
In a rush? Here are the top picks!
Product
Best Overall
PetSafe Stay & Play Wireless Fence
Runner-Up
PetSafe Compact Wireless Dog Fence
Best In-Ground
SportDog Brand In-Ground Fence
Pet Control HQ Wireless Pet Containment System
Image
Best In-Ground
Product
SportDog Brand In-Ground Fence
Image
PetSafe has been a global leader in the pet industry for the past 30 years. This wireless dog fence system allows you to create a secure 1/2-acre circular boundary around your yard without the hassle of burying the wire or installing a physical fence. The wireless pet containment system transmitter works best in a weatherproof location. 
With this kit, you can personalize your coverage from 5 to 90 feet in all directions from the base unit or up to 180 feet across. This portable system is fast to set up and takes up to 1-2 hours, so it's perfect for a dog vacay or outdoor adventure camping trip with Fido. 
This wireless fence features a PetSafe Wireless Pet Containment System Receiver Collar. This is battery operated, and the collar has a tone-only mode for training plus, together with five adjustable levels of correction depending on your pup's temperament.
We like this system because it's priced right and comes with a waterproof collar, and allows for a static-free reentry. The system also gives you a warning beep before your dog crosses over any boundaries.
Here's the take on PetSafe Free to Roam Wireless Fence:
Features
Battery life lasts up to 2 months and uses PetSafe RFA-67D-11 battery
A waterproof collar that fits pets from 5Ibs up with neck size 6-28 inches
You can personalize your dog's collar settings
Features low battery indicator
An unlimited number of collars can be added to the fence system for a multi-pet household.
With over 1,800 positive reviews, Sport Dog features an easy-to-install containment kit that includes everything needed to cover 1 1/3 acres of land for one dog; it can be expanded to cover 100 acres with more wire and flags. 
We like this product because you can contain an unlimited number of dogs with additional collars, and best of all, there's a step-by-step- training manual provided to help you understand how to use the best wireless long-range dog fence with your puppy. 
Not only does Sport Dog feature 100 acres of max contain area safety for your pet, but it also is one of the most comprehensive underground fences around. The collar features a receiver that offers four levels of static stimulation to match any dogs' temperament, as well as a vibration/tone option.
Features
In-ground wireless system
Allows for fully customizable layouts in farms or large properties
Standard 9-volt battery (included)
Transmitter features wire break alarm and built-in Lightning Protector
Includes two-year manufacturer's warranty
Easy-to install
Waterproof technology
Containment system with on-demand remote training
It offers seven levels of static stimulation
2-year manufacturer's warranty
The PetSafe Stay & Play wireless system features a circular boundary of ¾ acres. When your pet leaves, he won't be corrected again when coming back home. This system features an adjustable circular range and allows up to 3/4-acre of coverage (22-105 feet in all directions) from the indoor transmitter's placement. It comes with a rechargeable waterproof collar that lasts for up to 3 weeks.
This product has over 3,600 positive ratings and features one level of tone and five levels of static. We like this system because it's priced well and is portable. You can also purchase an extra transmitter or receiver collar. Keep in mind that PetSafe is a global leader in the pet industry and has been around for close to 30 years.
Features
Circular coverage
Additional base units can be added for more space.
The portable unit so good for camping and pet vacays
The collar fits neck sizes between 6-28 inches and works for most dog breeds. The collar strap's interchangeable design lets you customize your dog's collar using any 3/4-inch non-metallic strap.
Suitable for small dog breeds
This system works well for small and large dog breeds and is a combo fence system featuring numerous training levels. There is an easy-layout wireless pet containment system, plus 492 feet of 20 gauge above-ground or underground dog fence wire. It features durable core wire and thick outer coating and stands up to any weather, and lets you shape your dog proximity fence to any space.  
The Pet Control HQ Dog containment system helps dogs stop digging and escaping and quickly breaks difficult habits. We like this system because you can train up to 3 dogs at the same time. The system works with a dog collar is priced well.
Features
You can add more pet collars for multi-pet homes
Rechargeable and Waterproof Collar
Custom coverage for any yard
Fence system & wireless remote
8-27″ neck size
Works for 11-154 pounds
IPX7 rated for 30 minutes of waterproof swimming
This is another PetSafe wireless system that covers an adjustable circular area of up to a 1/2 acre (180-foot diameter). It features an additional PIF-275-19 collar. The collar comfortably fits dogs 8 pounds and up and adjusts to fit neck sizes 6 to 28 inches. 
The system is completely wireless and portable, so it's another good option for taking along when you go on a pet vacay. The transmitter emits a 17.5 kHz radio signal around your home. You can follow the step-by-step instructions in the manual book for faster results.
Features
6-volt battery
It comes with an extra PIF-275-19 collar
Works with dogs 8 pounds and up.
Delivers safe static correction
Tone-only mode available, plus five adjustable levels of safe static mode.
The transmitter emits a 17.5 kHz radio signal around your home.
The OKPET Vertical Dog Wireless Fence for Pets has passed FCC certification and uses the latest technology. This is another waterproof dog collar receiver that is durable. The OKPET System works within 1,000 feet and features a strong signal penetration capability. The receiver works for all dog breeds of all sizes and features conducive posts of different lengths. The signal waves are harmless, and the signal transmission distance is 1,000 feet.
With this system, your dog will get the vibration reminder first, then the static electric shock when he leaves the safe area. We like OKPET vertical dog wireless system because not only has this product passed FCC certification, but the receiver is suitable for all dog breeds and sizes regardless of coat hair length.
The fence uses 433MHZ frequency that works with a radius starting from 10 feet and 1,000 feet. There are 100 levels of adjustments with 10 feet for each separate adjustment. This can be adjusted as needed. It's 100% wireless and uses intelligent wireless technology. It's also priced well, and the unit shuts off.
Features
No electric shock is given once the central unit is turned off
Uses the latest technology
You can add several dogs.
Signal reliability and accuracy
Priced well
From 10 feet to 1,000 feet coverage
Good for all dog breeds and sizes from10 feet to 1,000 feet.
Dogs Outdoors Using a Wireless Dog Fence
Dog breeds that can physically withstand being outdoors should have shade and trees or a draft-free shelter and should also have access to your home. Today if you're looking for a secure option for fencing, keep in mind that positive dog training together with regular off-leash exercise allows dogs to avoid boredom and behavioral issues. Mental stimulation is key to a friendly, happy, and outgoing dog!
If your furry best friend spends a considerable amount of time outdoors, this area must be securely fenced. Chaining or confining your pup to a small space is not humane. Suppose you're thinking about getting a dog and keeping him outside. In that case, you should seriously reconsider because dogs are social animals, and in many breeds, this may cause behavioral problems that include aggression.
Prospective dog owners need to understand that all dogs, regardless of the breed, need constant love, attention, and care. While active, independent dog breeds may tend to escape or run through gates and front doors that family members may leave open by mistake, it's essential to give every member of the household responsibilities to look after the family dog.
Also, before welcoming a new dog to your home, you must pet-proof your home and garden to keep your puppy safe. There are many areas outside of your home that your dog will have access to. Before bringing your new puppy or adult dog home, prepare your home and backyard so that your pup will have a designated safe space to run and play safely.
Wireless dog fences allow for giving your pup outdoor off-leash runs and space that he needs without worrying about him escaping and running into danger.
Conclusion for the Best Long Range Wireless Dog Fences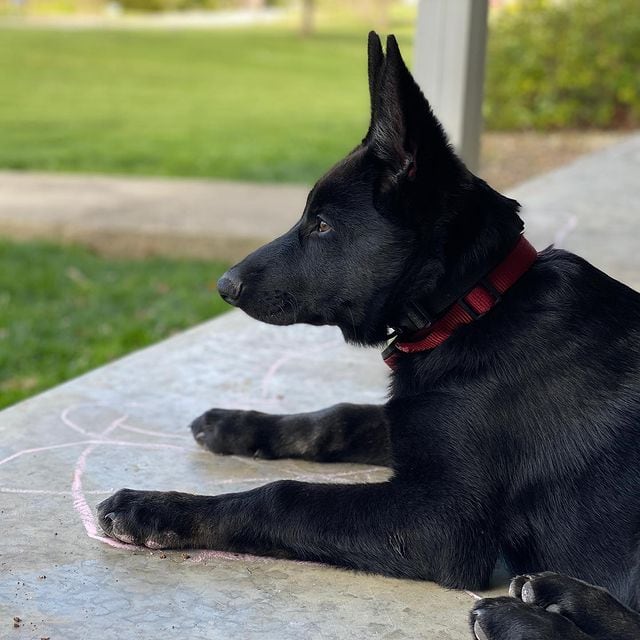 Invisible or wireless dog fences serve as electric boundaries to keep pets safe. When it comes down to purchasing the best long-range wireless dog fence for your pup, you'll need to follow all the instructions and guide manual carefully. Different wireless dog fencing systems will all have additional setup requirements you need to keep in mind when training your dog.
All in all, if you don't have a securely fenced property, it's an excellent idea to purchase one of these wireless systems to keep your dog safe and to prevent him from running away. While both in-ground and wireless are effective, it's up to you to see which one best fits your needs and surroundings.
Wireless dog fences with basecamps (transmitters) work efficiently and reliably by connecting to a wireless dog collar that produces a shock when your dog crosses a boundary. These work best in flat areas that don't have much interference. Wireless long-range dog fencing is cheaper than setting up concrete walls or regular fencing around your home perimeters and also gives you peace of mind while your puppy has some outdoor fun.
Other articles you would like:
Check out this video on Long-Range Dog Fences:

Claudia Bensimoun is a writer who specializes in dog content and veterinary topics! Aside from writing for We Love Doodles, Claudia also writes for other major dog blogs like Fido Friendly, Animal Wellness Magazine, and the United States Dog Agility Association (USDAA). She has a ghostwritten over 50 different dog e-books. Her passions include animal welfare, veterinary research, and wildlife conservation.
Why Trust We Love Doodles?
At We Love Doodles, we're a team of writers, veterinarians, and puppy trainers that love dogs. Our team of qualified experts researches and provides reliable information on a wide range of dog topics. Our reviews are based on customer feedback, hands-on testing, and in-depth analysis. We are fully transparent and honest to our community of dog owners and future owners.