Here's what you need to know if you're searching for Great Dane rescues in Texas. Did you know that Great Danes are the tallest dog breed in the world? If you've ever encountered a Great Dane in person, these precious dogs are truly gentle giants.
They're indeed quite large— some even weigh around 200 pounds— but it's also true that these dogs are incredibly loving, sweet, and calm. Despite their size, these dogs love lots of quality time with their owner and are very affectionate.
It's a common joke with Great Dane owners that their puppies have no regard for personal space or understanding that they do not fit in their owners' laps.
Although the "Dane" in Great Dane might lead some to believe this breed has Danish origins, Great Danes hail from Germany. Nearly 500 years ago, the Great Dane breed was first bred by German nobility as a hunting and guard dog.
Despite being quite large, these dogs are known for many other things, too. Great Danes are incredibly sweet and friendly and are thought to be one of the friendliest breeds.
Given their size, Great Danes don't do well living in small spaces like apartments, and they also don't do well with a lot of time on their own. They're highly energetic and playful and love running and playing outside (or wherever they get the chance).
Before scrolling down this list of Great Dane rescues in Texas, check out these other recommendations from our team at We Love Doodles: Best English Bulldog Rescues in Texas and Best Havanese Rescues in Texas.
Find a Great Dane Rescue Near Me in Texas
We get it if you've been dreaming of owning a Great Dane for as long as you can remember. These dogs are amazing, and Great Dane owners often swear they'll never own another breed again.
When thinking of adding a Great Dane to your family, it might seem like your only option is to purchase a puppy from a breeder, but there are a few other avenues to explore.
Although it may surprise some people, you can adopt a Great Dane pretty quickly, either from a normal dog rescue or a breed-specific rescue that focuses on rehoming Great Danes. If you're in Texas and would love to adopt a Great Dane, check out these awesome Great Dane rescues in your state.
Great Dane Product Recommendations: Best Quiet Dog Clippers and Best Dog Dental Wipes.
1. White Kisses Great Dane Rescue

This incredible rescue is dedicated to helping Great Danes, Mastiffs, and Dane/Mastiff mixes find loving forever homes in Texas and the surrounding states.
Primarily this rescue focuses on dogs with special needs, specifically Double Merle Great Danes who are deaf, blind, or have other health issues that require special care.
In addition to providing rescue and rehoming services, this organization also works to educate the community on responsible pet ownership and the importance of spaying and neutering pets.
White Kisses Great Dane Rescue Details
2. San Antonio Great Dane Rescue
This non-profit Great Dane rescue is the #1 Great Dane rescue in San Antonio and the surrounding areas. This organization is entirely run with the help of dedicated volunteers who facilitate the rescue, rehabilitation, and rehoming of the Great Danes and other breeds that come through their doors.
Each dog that comes to SAGDR is placed with a foster family while awaiting adoption. This process helps the dogs get used to receiving love and attention and living in a family environment. During this time, the dogs are exposed to common environmental and social stimuli they might encounter in their new homes.
San Antonio Great Dane Rescue Details
3. Great Dane Rescue of Southeast Texas
Last on the list of the best Great Dane rescues in Texas is "Great Dane Rescue of Southeast Texas." This cool rescue organization comprises volunteers with extensive experience raising Great Danes. They are a non-profit rescue group that focuses on rescuing and rehabilitating Great Danes that are injured, sick, or abused in the Houston shelters.
All of their dogs are placed in foster homes while they await adoption, which helps ensure that they get plenty of unconditional love and care that they've needed for so long. At the foster homes, each dog receives basic behavioral training to help make it easier for their new owners to train them once they're adopted.
Each dog is tested for temperament and medical issues and provided with necessary care before listing them for adoption. All dogs are spayed or neutered to help control the overpopulation of stray dogs on the streets, which is an important issue.
This great rescue depends entirely on donations, adoption fees, and fundraising, each cent of which is funneled directly towards the care and treatment of their Great Danes. If you're interested in volunteering or donating to help this great cause, check out their website today for more information.
Great Dane Rescue of Southeast Texas Details
More About Great Danes From Texas
As with many larger dog breeds, Great Danes, unfortunately, are prone to several health issues and typically have relatively short life spans (averaging 7 to 10 years). Some common health issues associated with the breed are hip dysplasia and gastric torsion, bone cancer,  and heart disease.
Gastric torsion, in particular, is something that all Great Dane owners need to be educated on so they can spot the signs immediately, as this issue is life-threatening and requires immediate medical intervention.
If you're serious about adopting a Great Dane into your family, we highly suggest you speak with a vet or do thorough research to precisely understand what you need to know and do to care for your new puppy properly.
It's also good to keep in mind that behavioral training is crucial for Great Danes due to their size. If untrained, all dog breeds are prone to do what they want— even if that happens to be something rude like jumping on strangers, pulling on the leash, or running inside.
The potential ramifications of a Great Dane doing these things correspond with their size, so while you might not need to be a stickler about training for a Chihuahua, an untrained Great Dane can do a lot of unintentional damage.
If you're still unconvinced, imagine your 180-pound dog spotting a squirrel across a busy street and dragging you into traffic to chase it, or even excitedly greeting your grandmother and knocking her to the ground.
Are You Ready to Raise a Great Dane in Texas?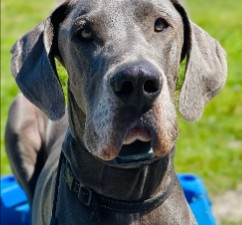 Many people look forward to owning a dog for their whole lives, and when they finally have the freedom and finances to do it, it can be hard to wait. If you've never owned a dog before, it can be shocking to discover just how much work it takes to raise a dog.
You need to devote a lot of time and energy to your dog, but it also adds a considerable expense to monthly spending. Keep in mind that dogs are living creatures that, when confined to your home, are virtually helpless.
They, therefore, depend on you to take care of all of their needs, and you need to be sure you're in a place to do that. Great Danes, in particular, tend to be more expensive than other breeds because expenses correlate with the size of the dog.
Large breeds need more food, larger doses of medication, bigger toys, etc. This can impact how much you need to spend each month. Experts online have estimated that feeding an adult Great Dane can cost between $80 to $200 depending on the quality of the food you purchase.
On top of that, you need to spend money on vet visits, routine medication like heartworm and flea/tick prevention, toys, and more. One of the best ways to figure out if you're ready for a dog is to candid conversation with a friend who already owns a dog.
This conversation is most helpful if the friend is at similar financial and life stages as you because they'll be able to give you an accurate scope of what to expect.
In this conversation, be sure to ask them all of the questions you have, including how much you should expect to spend per month, what the most challenging aspect of dog ownership is, and what they wish they knew before adopting. They may even let you "borrow" their dog for a day or a weekend to see what it's like to take care of a puppy.
Conclusion For The "Best Great Dane Rescues in Texas"
It's so exciting and fun to think about bringing home your very own Great Dane. These dogs indeed are gentle giants that are so loving and playful, and they will enhance your life immensely.
As always, we believe wholeheartedly in the motto "adopt, don't shop," and we encourage you to consider adopting a Great Dane rather than purchasing a puppy. We hope this article about the best Great Dane rescues in Texas has been helpful during your search, and we wish you the best of luck.
For more guides similar to this list of Great Dane rescues in Texas, you can check out:
Before you adopt a Great Dane from a rescue shelter in Texas, you can learn more by watching "Things Nobody Tells You About Owning a Great Dane" down below: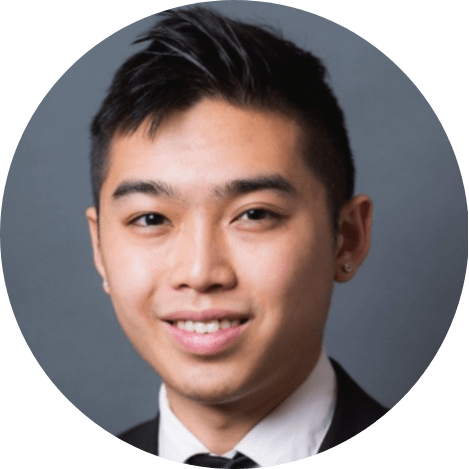 Andy is a full-time animal rescuer and owner of a toy doodle. When he's not saving dogs, Andy is one of our core writers and editors. He has been writing about dogs for over a decade. Andy joined our team because he believes that words are powerful tools that can change a dog's life for the better.
Why Trust We Love Doodles?
At We Love Doodles, we're a team of writers, veterinarians, and puppy trainers that love dogs. Our team of qualified experts researches and provides reliable information on a wide range of dog topics. Our reviews are based on customer feedback, hands-on testing, and in-depth analysis. We are fully transparent and honest to our community of dog owners and future owners.