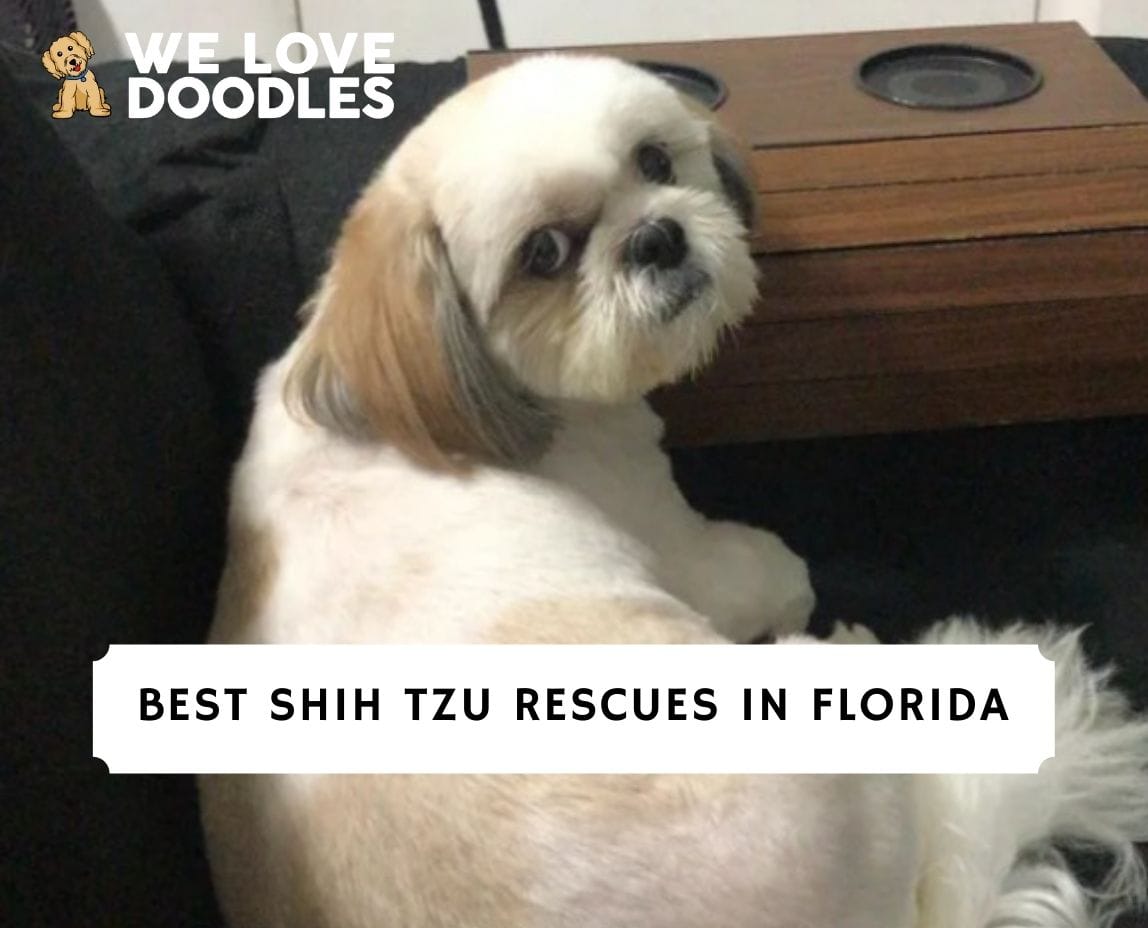 Shih tzu means "little lion" in Mandarin, and for good reason! These little dogs are fearless despite their small size, and their personalities are larger than life. Are you looking into adopting from one of the Shih tzu rescues in Florida? We've got you covered!
Little Shih tzus make great apartment dogs and companions for those who live in small spaces. They're also an amazing breed for people who don't have the physical ability to provide a lot of exercise – these little dogs only require about an hour or less each day.
Take a look at the rescues and shelters we've listed. If you find a Shih tzu rescue in Florida you're drawn to, find your puppy, adult, or senior dog and begin the application process today!
Before scrolling down this list of Shih Tzu rescues in Florida, check out these other recommendations from our team at We Love Doodles: Best English Bulldog Rescues in Florida and Best Yorkie Rescues in Florida.
Shih Tzu Rescues Near Me in Florida
What are you waiting for? Adopt a Shih Tzu if you want an intelligent, energetic, and adorable pet. The following are some of the best Shih Tzu rescues in Florida.
Shih Tzu Product Recommendations: Best Paw Cream For Dogs and Best Scissors For Grooming a Shih Tzu.
1. Shih Tzu Rescue
Shih Tzu Rescue, Inc was founded in 1995, and as such has plenty of experience caring for the breed. In addition to Shih tzus, this rescue saves other companion dogs from less than ideal situations, including homelessness, abuse, surrender, or puppy mills. Most are owner surrenders, so there's a fairly high likelihood that your dog will come to you trained.
Shih Tzu Rescue, Inc relies on volunteers to care for dogs, and foster families are at the heart of this organization. As dogs enter the system, they're assessed to determine how much medical and rehabilitative care they'll need. Dogs are then placed in foster care with a loving family that will provide the dog with food, shelter, hugs, and transportation to medical appointments.
Only when a Shih tzu is deemed healthy enough to join a new family will they be placed for adoption. The adoption fee is set by the rescue, and will vary with the health, age, and breed of your dog. Each animal is altered, vaccinated, and wormed while in the Shih Tzu Rescue's care.
Shih Tzu Rescue Details
2. Abandoned Pet Rescue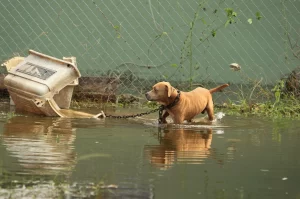 Abandoned Pet Rescue is a 501(c)3 non-profit organization. They were founded in 2007, and have grown to become one of the largest no-kill animal shelters in southern Florida in the years since. This shelter rescues both dogs and cats, and most of the animals they take in have been neglected, abused, or abandoned.
Over the course of a decade, APR has cared for 6,800 cats and dogs. If you'd like to adopt one of these sweet babies, you'll be asked to fill out an application. The app is available online, and you'll be asked to provide information about your lifestyle, family, existing pets, and other facets of your life. If everything looks good, a volunteer will contact you to begin the next phase of the adoption process.
You must be at least 22 years old and possess a valid driver's license or other form of identification. Adoption counselors will help you find a pet that fits your lifestyle, home, and family. It may be necessary to arrange a meet and greet if you have other animals living in your home.
The adoption fee includes an examination by a shelter veterinarian, spaying/neutering, vaccinations, microchipping, tests for common illnesses, and flea/tick prevention. APR reserves the right to conduct a home check. You will be given a date to pick up your new pet once your adoption application has been approved.
If necessary, they will provide medication and a checkup to animals who suffer from ongoing medical conditions. Adoption fees are set by age; a puppy costs $175, a dog over a year old $150, and two puppies or dogs are $250. Veterans, service members, and first responders are offered a 10% discount.
Abandoned Pet Rescue Details
3. Elizabeth's Animal Rescue & Sanctuary/ E.A.R.S
Elizabeth's Animal Rescue and Sanctuary, or EARS, is another non-profit and is next on our list of the top Shih tzu rescues in Florida. They're volunteer-run, and are committed to finding warm, safe homes for each dog that comes through their rescue's system.
Elizabeth's Animal Rescue operates by appointment only. While this isn't unusual for a shelter, it will require a bit of patience on your part! Because they're a volunteer-run rescue you may need to wait a few days before you can be seen. We recommend using that time to search the adoptable pups to find the puppies and dogs you're most interested in. While you're not a guaranteed match with your preferred dog, the volunteers will certainly consider your preferences!
Begin the adoption process by filling out an application. You'll be asked to attend a meet-and-greet with the dog you applied for. EARS requests that you bring your canine friends along with you, and that you bring the whole family to the meeting. This will help ensure that everyone gets along – crucial to a smooth transition into your home. Finally, a director will conduct a home visit. Don't worry if your home's not perfect – the director will point out additional ways you can make your home more dog friendly.
Assuming the home visit goes well, the director will leave – and your dog will stay! You'll be asked to pay an adoption fee, which is usually around $400. Your dog will be spayed or neutered, up to date on vaccines and wormers, and obedience trained to the best of the shelter's ability.
Elizabeth's Animal Rescue & Sanctuary Details
4. Pet Pal Animal Shelter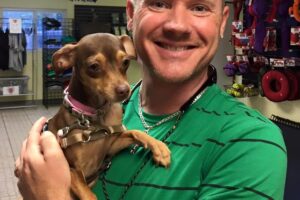 Last on the list of the best Shih Tzu rescues in Florida is Pet Pal Animal Shelter. This is a female-owned and operated non-profit organization that was launched in 1988; for over 30 years the shelter has dedicated thousands of hours – and dollars – to the rescue of cats and dogs that are at high risk for euthanasia.
You can view the available pets on the Pet Pal Animal Shelter website. If you're married to the idea of adopting a Shih tzu, there may be a bit of a wait. Otherwise, check out the beautiful pits, boxers, and small dogs the shelter currently hosts! Remember that cats and other small animals are available, too, so take your time in browsing the listings.
The adoption fee for dogs is $200 regardless of breed, age, or health. This fee, in part, covers the cost of altering your dog as well as vaccinations, wormers, and other necessary care. Adoptions are conducted on a first-come, first-served basis and there is no extended application process! In most cases, you can bring your dog home the same day you express interest!
While you "shop" for your new adoptable baby, be sure you check out the Pet Pal Thrift Store! Proceeds from sales benefit the shelter and will be used to rescue and care for animals in need.
Pet Pal Animal Shelter Details
Frequently Asked Questions
Have you never owned a Shih tzu? Are you new to adoption from Shih tzu rescues in Florida? You probably have questions. Here are the most frequently asked questions by readers of our site.
Are Shih tzus hard to care for?
The Shih tzu is a lively little dog that gets along just fine in smaller spaces. You won't typically need a large yard to adopt from Shih tzu rescues in Florida, and the breed usually does fine with other pets. In short, they're a pretty low-maintenance little pup, though you'll need to groom your dog regularly if you choose to keep his hair long.
Shih tzus are affectionate little critters, and they're just as happy prancing along beside you on a walk as they are curled up in your lap. Overall, they're a fairly easy dog, even for a beginner, and if you have questions about the care of your dog you can reach out to the rescue from where he was adopted!
Do Shih tzus bark a lot?
Yes. The Shih tzu is a "yappy" breed, so you may want to consider bringing your baby to obedience training to learn his manners. You may find that, when you first bring your baby home, he barks quite a bit. This may be caused by anxiety, so be patient with your dog while he gets acclimated to his new surroundings.
We recommend that you don't "baby" your Shih tzu if this is the case. Use firm commands to establish yourself as the dog's pack leader, and let him know that excessive barking is not okay! Should the behavior persist, reach out to the shelter for a referral to a training service.
Is the Shih tzu a good family dog?
Yes, the Shih tzu makes a good family dog but keep your children in mind when you adopt. Ask yourself whether your kids are gentle enough to handle a small dog – younger children and babies may be too rough for your Shih tzu's liking. Older children will be just fine if you remind them to be gentle.
You may notice that you Shih tzu latches on to one family member. This is completely normal – the Shih tzu is typically a "one-person dog." If you find yourself the lucky recipient of this affection, expect your dog to follow you around like a shadow. Crate him for short periods if he gets in the way of cooking dinner or vacuuming the floors!
Are Shih tzus hard to train?
Yes and no. The Shih tzu is a very intelligent dog, and it's easy for them to learn new tricks and commands. With that said, the pups have a stubborn streak. You can expect to use a firm tone when working with your dog – training time isn't the time to be playful!
The good news is that when you adopt from one of the best Shih tzu rescues in Florida, there's a good chance your dog will already be trained. Whether their commands were learned with the previous owner or with the shelter, your dog will likely know a few by the time it's time to join your family.
How do I choose a Shih tzu rescue in Florida?
Purebred dog associations usually have a rescue organizations attached to them. Breed rescue is an excellent option if you have your heart set on a particular breed and do not wish to wait for it to appear in a shelter or buy a puppy.
Usually, the volunteers know quite a bit about the breed and work hard to find the right match for a dog of that breed. In addition, a breed rescue should be willing to take the dog back during its life.
Be prepared for a lengthy interview process and a home visit. Some rescues, for instance, won't allow you to adopt a dog without a fenced-in yard.
Often, breed rescue organizations will not ship a dog to you, so you may have to travel to see other dogs. You must fill out an application, usually online. If you have any questions, be patient. There may be a long waiting list for some popular breeds.
How do I know my Shih tzu rescue in Florida is legit?
We are often asked how to determine if a rescue is reputable. First, you'll want to check for red flags. Is the shelter transparent in its operations? Do they publish information about where donations are allocated? Does the physical shelter look clean and safe?
It's perfectly fine to choose a rescue that's not on our list! However, we recommend that you check the shelter against a third-party group such as CharityWatch.
Shih Tzu Rescue Shelters in Florida
The best Shih tzu rescues offer loving, caring support to your dog, no matter his history. In almost every single case, a dog will be vaccinated, spayed or neutered, and wormed before being permitted to enter a new home. While our list of the best rescues in the Sunshine State isn't comprehensive, these shelters are a great place to start as you search for your new companion.
Related: Dog Breeds That Look Like Ewoks.
Conclusion For The "Best Shih Tzu Rescues in Florida"
When you adopt a dog from one of the best Shih tzu rescues in Florida, you're changing the lives of two dogs! You'll obviously be saving your new companion, but you'll also be creating room for another at-risk pup to have a second chance at a good life.
Choose from one of these rescues, or take steps to research another reputable rescue. Adoption of a rescued pup is a rewarding experience for your dog – and for your family!
For more guides similar to this list of Shih Tzu rescues in Florida, you can check out:
Before you adopt a Shih Tzu from a rescue shelter in Florida, you can learn more about the breed by watching "Shih Tzu Dog Breed Guide" down below: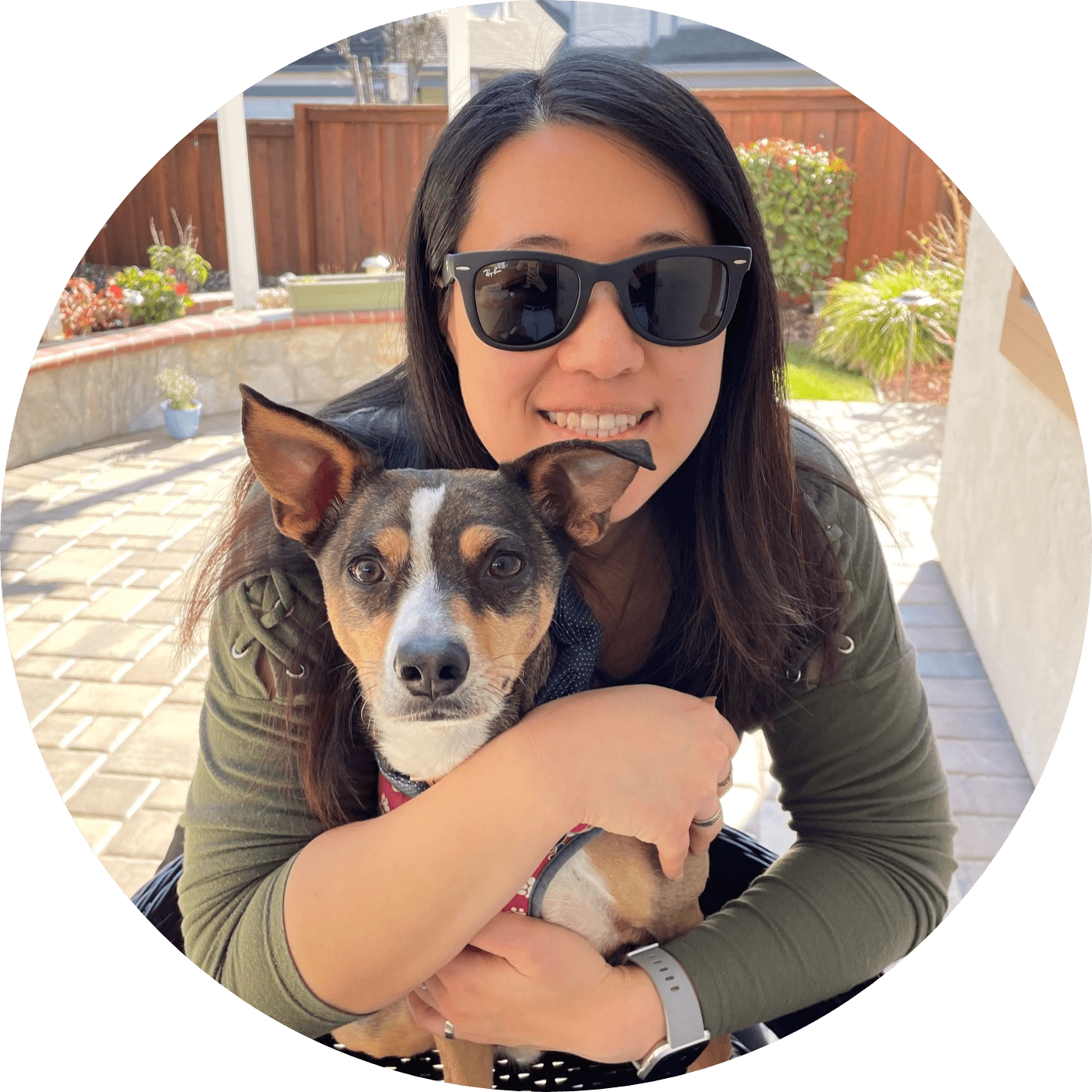 Dr. Sabrina Kong graduated from the Royal Veterinary College in England in 2016 and has been working at a small animal clinic in Northern California since then. She grew up in the Bay Area and got her bachelor's degree from Cal Poly San Luis Obispo. She also became a Certified Canine Rehabilitation Practitioner through a program at the University of Tennessee.
When she isn't in the clinic taking care of her four-legged patients, she enjoys traveling and trying new foods with her friends and her three-legged dog, Apollo. She adopted Apollo from her clinic when he was a puppy with numerous health issues. Dr. Kong truly cares about taking care of animals.