Here's a question we have for you if you're searching for the best Shih Tzu rescues in California. Have you ever imagined having a dog that doesn't shed and is simple to train, not to mention saving an animal's life?
A rescue Shih Tzu is the perfect match. Shih Tzus are wonderful dogs to have in your home. They are easygoing and don't shed as much as other breeds, making them excellent for folks with allergies.
Getting a dog from a breeder is easy but getting a Shih Tzu dog from a rescue is not only the best thing you can do for the dog community but it will impact other dogs that need help.
Shih Tzu dogs are one of the most neglected dogs today. They are not recognized for their vibrant personalities but for how they look. Their looks can be deceiving because there is more to the Shih Tzu than meets the eye.
Before scrolling down this list of Shih Tzu rescues in California, check out these other recommendations from our team at We Love Doodles: Best Pomeranian Rescues in California and Best Poodle Rescues in California.
Find a Shih Tzu Rescue Near Me in California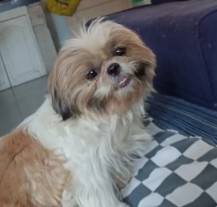 If you want to adopt a Shih Tzu from a California rescue, here are some places where you can find them.
Shih Tzu Product Recommendations: Best Scissors For Grooming a Shih Tzu and Best Dog Food For a Shih Tzu with Allergies.
1. Rescue Me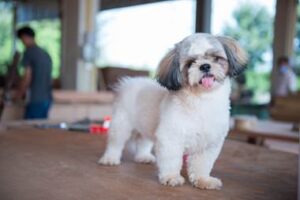 When you adopt a dog, you want to make sure it's coming from a place that treats animals with love and care. That's why Rescue Me, the best Shih Tzu rescue in California, should be your first choice. Jeff Gold, the founder of Rescue Me, has always loved animals. He grew up on a farm where he loved and cared for many different types of animals.
Jeff's love for animals continued into his adulthood when he volunteered at a dog shelter and discovered that his calling was helping dogs in need. As he volunteered his time and resources towards rescuing dogs, he realized he wanted to do more than just volunteer.
Jeff wanted to dedicate his time to rescuing, educating, and placing dogs in need in loving homes. It is from this that Rescue Me was born. Rescue Me is an organization dedicated to making sure dogs have the best chance possible at living healthy and happy lives.
Jeff and his team take in dogs from rescues running low on resources, high-kill shelters, streets, surrenders, and neglectful owners. When the rescues come in, they are given all the care and love they deserve. Jeff and his team are patient, knowing that the road to recovery is not easy for dogs who have gone through horrible experiences, but it's still very possible.
Rescue Me Details
2. Lhasa Happy Homes
As the number of homeless dogs increases in California, it's important to reach out to rescue services when looking for a new puppy. One of the best ways to find your new furry friend is by working with Isaha Happy Homes. Isaha Happy Homes was founded in April 2001, and they have a proven track record of helping place puppies with loving families ever since.
As a private, non-profit 501(c)(3) rescue and foster care organization, they can work tirelessly to provide Shih Tzus with safe havens and permanent homes. The organization specializes in Lhasa Apso, Shih Tzu, and Maltese breeds and rescues other small mixed breeds.
All puppies are taken care of in-home environments where they are treated as part of the family. Each is temperament tested and evaluated for their interaction with other dogs, kids, and people to find the best homes for each individual.
In addition to receiving responsible medical attention, rehabilitation when necessary, treats, toys when being good, and a warm lap at the end of the day to let them know how much they are loved—rescued puppies get the chance to make a real impact on their new family
Lhasa Happy Homes Details
3. Cute Odyssey Inc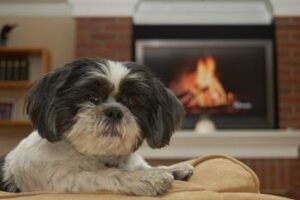 Cuteodyssey Rescue Cuteodyssey Rescue is primarily a Shih Tzu Rescue. They are located in South California. They are a 501(c)(3) non-profit organization and have two primary goals. For starters, one of their goals is to save dogs from high-kill shelters and other rescues that are running low on resources.
Cuteodyssey believes that every animal deserves care, love, and a second chance at a better life. The rescue's second goal is to match their rescues with a safe, loving, and caring family. These qualities govern how they do their placements and if a family will be accepted to adopt from them.
Cute Odyssey also takes in all types of dogs from owners who can no longer care for them due to illness or moving out of the country. All dogs receive medical care, including vaccinations, dental cleaning, and spay/neuter surgery if needed.
The rescue provides exercise and playtime with volunteers and staff regularly and socialization with other dogs to encourage their confidence. Adoptable animals are placed in foster homes where it lives until they find it finds a forever home.
Cute Odyssey Inc Details
4. Arizona Shih Tzu And Small Breed Rescue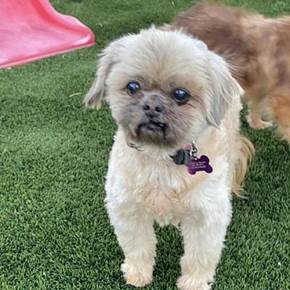 Arizona Shih Tzu and Small Breed Rescue is dedicated to the rescue, rehabilitation and rehoming of Shih Tzus and other small purebred or mixed breed dogs. They look for people with patient and loving hearts who are willing to commit to their rescued dogs and consider them a part of their family.
They do not have a shelter facility but rely on foster homes to house our homeless dogs until they can be placed in their adoptive homes. The rescue team evaluate each dog for temperament before placing them in a foster home that best suits their needs.
Their goal is to find the right permanent home for each dog that comes into their rescue program, regardless of how long it takes, as long as the dog is not in any danger of abuse or neglect in our care.
The rescue ensures all of its dogs are spayed or neutered, up to date on vaccinations and heartworm tested before adoption. If any medical needs exist, those are addressed before they are made available for adoption.
AZSBR's service area covers Arizona, parts of CA, CO & NM. Local adoptions take priority over out-of-state adoptions so if you see a dog you may be interested in that is out of your area, here are their contact details.
Arizona Shih Tzu And Small Breed Rescue Details
5. Arizona Small Dog Rescue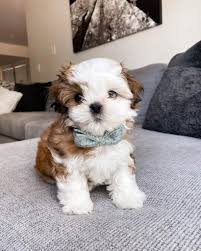 Arizona Small Dog Rescue is a no-kill dog rescue facility in Phoenix, supported by volunteers. The rescue was built by and still runs on the kindness and generosity of dedicated volunteers committed to saving the lives of small dogs across the valley.
Their mission is simple: to rescue small dogs from situations that endanger their lives. Over the years, ASDR has helped save hundreds of thousands of dogs, puppies, and kittens from overpopulated shelters where space is limited and euthanasia is often used as a means to control the animal population.
ASDR provides all medical care and treatment for animals in their care, including spaying/neutering, rabies vaccination, distemper vaccination, fecal testing, micro-chipping, heartworm testing/treatment, and more. They also help provide loving foster homes for animals in their care while they are looking for a forever home.
ASDR accepts owner surrenders, small dogs, large or small breed puppies, moms, and puppies, and saves countless dogs from kill shelters and overcrowded organizations. The team also helps find forever homes for their rescues, facilitates fostering, volunteering, and handles many different veterinarian services for the dogs in their care.
Arizona Small Dog Rescue Details
6. Hopalong And Second Chance Animal Rescue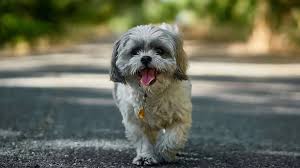 Last on the list of the best Shih Tzu rescues in California is "Hopalong and Second Chance Animal Rescue." There's no better feeling than adopting a dog, and adopting a dog from a rescue center is even better.
You're not only helping that dog get a second chance at life, but you're also assisting the rescue in its effort to save more dogs in need. So when it comes to Shih Tzu rescues in California, there are a number of excellent options available, all with equally excellent missions and this rescue is one of them.
Hopalong and Second chance animal rescue is an entirely volunteer-run organization that has been saving Shih Tzus since 1993. They've helped hundreds of homeless dogs find their forever homes, and they're not just limited to Shih Tzus either—they rescue all kinds of small breeds.
When you adopt from HSCAR, you know your new puppy was well cared for—they offered medical treatment for sick or injured dogs and ensure that each rescue has an up-to-date on vaccinations and spay/neutered before they're adopted.
Hopalong And Second Chance Animal Rescue Details
Conclusion For The "Best Shih Tzu Rescues in California"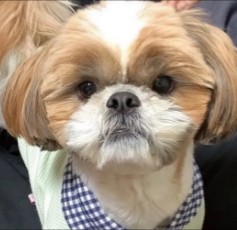 Adopting a dog is probably one of the best decisions you'll ever make – but sometimes, it can be hard to decide which dog is right for you. If you're looking for a Shih Tzu rescue, you might want to start with the list above. They're always in need of loving homes, and they often have Shih Tzus that are in desperate need of good caring owners.
For more guides similar to this list of Shih Tzu rescues in California, you can check out:
Before you adopt a Shih Tzu from a rescue shelter in California, you can learn more about the breed by watching "Shih Tzu Dog Breed Guide" down below: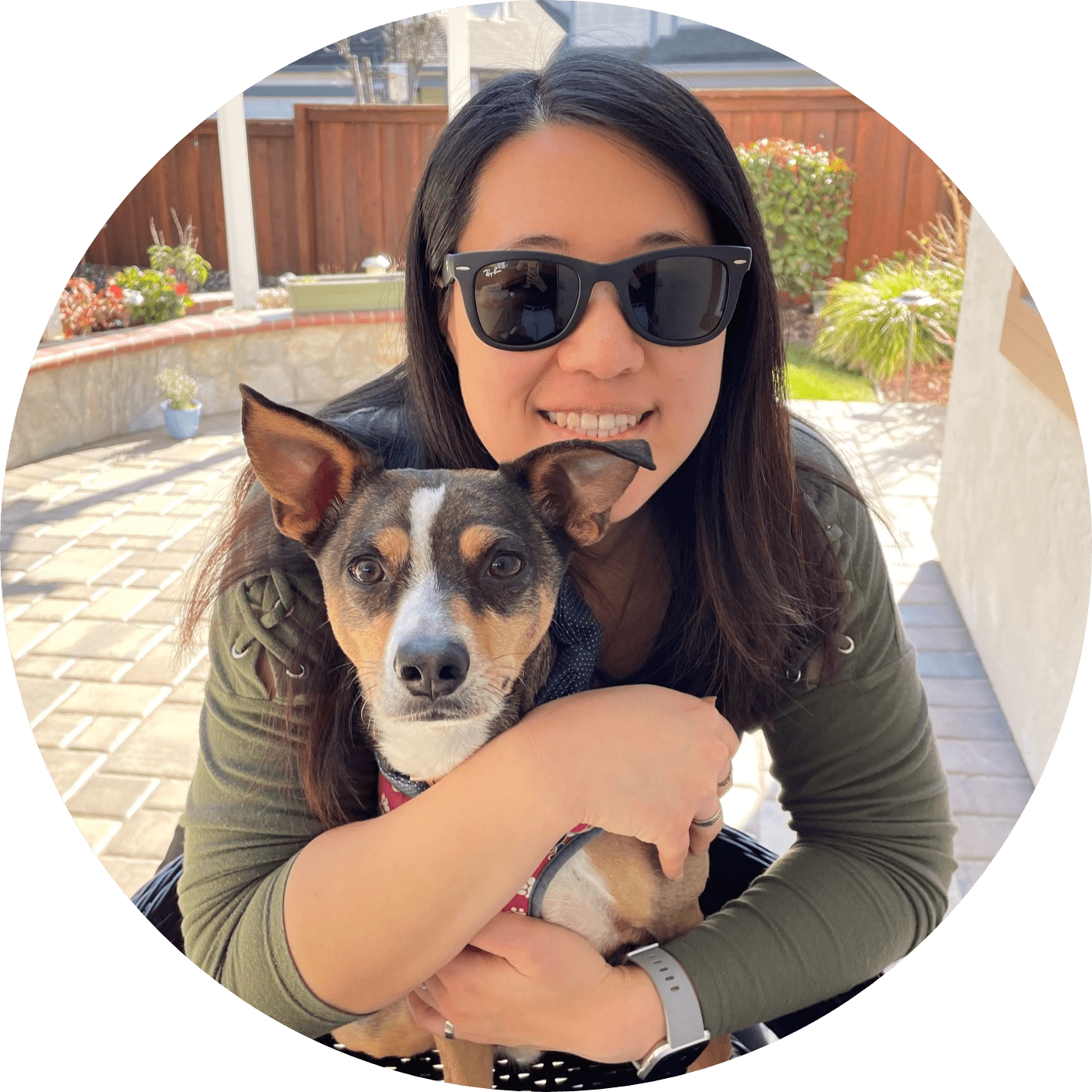 Dr. Sabrina Kong graduated from the Royal Veterinary College in England in 2016 and has been working at a small animal clinic in Northern California since then. She grew up in the Bay Area and got her bachelor's degree from Cal Poly San Luis Obispo. She also became a Certified Canine Rehabilitation Practitioner through a program at the University of Tennessee.
When she isn't in the clinic taking care of her four-legged patients, she enjoys traveling and trying new foods with her friends and her three-legged dog, Apollo. She adopted Apollo from her clinic when he was a puppy with numerous health issues. Dr. Kong truly cares about taking care of animals.