If you're searching for the best Poodle rescues in California, then you've come to the right place. You are not the only one on this quest. Data from Wikipedia shows that the Poodle is the third most popular dog globally.
The popularity of this dog breed has created high demand, and many people are looking for places to adopt them. Another reason why people love this dog breed is because they are easy to take care of, as they are hypoallergenic and non-shedding.
Before scrolling down this list of Poodle rescues in California, check out these other recommendations by our team at We Love Doodles: Best Doodle Rescues in California and Best Maltese Rescues in California.
Find a Poodle Rescue Near Me in California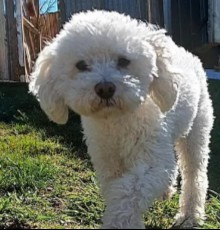 If you want to have this dog breed as your new canine companion, here are the best places to adopt one.
Poodle Product Recommendations: Best Whitening Shampoos For Dogs and Best Luxury Dog Bowls.
 1. NorCal Poodle Rescue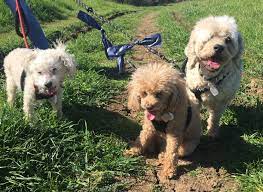 Right at the top of our list, we have NorCal Poodle Rescue. This pet rescue focuses mainly on Northern California, but it accepts pets from all over the state. NorCal Poodle Rescue is committed to providing lost, abused, and abandoned Poodles with a comfortable life. They have a team of volunteers that rescue and rehabilitate these dogs. Every year, this pet rescue saves and adopts out over 140 Poodles.
After saving these pets, they check and examine to know if they have any underlying medical condition. Those with severe health conditions get the proper treatment and surgery that they need. Even the healthy dogs still get vaccinated, microchipped, and spayed/neutered. They have a policy of not leaving any Poodle unhealthy or sick, which is why they completely fix them up once rescued.
Furthermore, NCPR rescues and adopts Standard, Miniatures, and Toy Poodles. Hence, you can rely on them for any Poodle you want to adopt. Another awesome thing about this pet rescue is a pet return policy. If the adoption does not work out for you, you can return the pet to the rescue home.
NCPR is an adoption guarantee organization; they fight against animal abuse and rescue rehome treatable and healthy dogs. They also organize an annual event in Carmel, California called "Poodle Day." The event is fun-filled, and it unites Poodle lovers and owners across the state. All the proceeds from this event go to the organization, and they use it to cater to the needs of their rescued pets.
NorCal Poodle Rescue Details
2. Dogs Without Borders
Dogs Without Borders is one of the favorite pet rescues of many dog lovers. People love this pet rescue because of their excellent services, including their dogs' quality care. Dogs Without Borders does not focus on Poodles only, but they have many of them in their care. They rescue different dog breeds, rehabilitate, and find the best, loving homes for them.
This pet rescue is based in Los Angeles, but they accept owner-surrendered and lost dogs from different parts of the state. They do not only wait to receive dogs; this organization goes out to pull dogs from Los Angeles area shelters. Dogs Without Borders also work with international rescue partners to help provide homes for dogs in need.
Since its inception in 2006, Dogs Without Borders has placed more than 6,000 dogs in loving and forever homes. They have puppies and adult dogs for adoption. To make pet adoptions a lot easier, DWB organizes frequent adoption fairs. You can check their website to know the next adoption fair date.
Adopting this dog breed from this pet rescue comes with many benefits. In addition to ensuring the dogs are healthy before adopting them out, DWB offers their clients support and advice for the duration of the pet's life to ensure successful and happy adoptions. DWB does not have a central location; they keep their rescued dogs in foster homes until they find new homes for them.
Dogs Without Borders Details
 3. Foothill Dog Rescue
Foothill Dog Rescue does not adopt dogs and forgets about them. In addition to rescuing dogs from shelters, FDR receives dogs from sick owners and those who can no longer care for their pets. Their team of volunteers consists of trainers, vets, and groomers. They all contribute to the overall health and wellbeing of the dogs. This pet rescue ensures the dogs are ready to transition to their new homes.
This organization provides after-adoption support, training services, and information for its new owners. They also rescue pregnant dogs and puppies, giving them the best life they deserve. Hence, they will give you a head-up about what you need to know about this dog breed. Different dog breeds have unique nutritional needs; FDR will teach you how best to care for this breed.
When these dogs come of age, FDR spays/neuters them to curb animal overpopulation. This animal rescue places their dogs in foster homes for weeks before giving them out. You have to fill out an application form online to start the adoption process. They will review your application and contact you to schedule a meeting. They have rescued and rehomed more than 1,600 dogs thanks to their foster homes.
Foothill Dog Rescue Details
4. Second Chance Dog Rescue
Second Chance Dog Rescue goes to local shelters to rescue dogs. They aim to give many dogs a second shot at life by saving, rehabilitating, and rehoming them. Once they save or receive any dog, they provide top-notch medical care, including spaying/neutering. They are also open to owner-surrendered dogs, as many dog owners surrender their dogs for various reasons.
This organization also has a unique pet adoption process to ensure they make the right choice for both the dog and the adopter. After approving your adoption application, they will send the dog to you for a 2-week foster or transition period. The 2-week period would determine if you and the dog are a match. If the transition period goes smoothly, SCDR will send representatives to your home before finalizing the adoption.
Second Chance Dog Rescue Details
5. Family Dog Rescue
Family Dog Rescue was founded in 2010, and they have united many dogs with loving and pet-friendly families since then. They give dogs in need a second chance by taking off the streets and overcrowded shelters. FDR rescues these dogs and brings them to their foster program.
They provide medical care and ensure their vaccinations are up to date. This foster-based pet rescue encourages spaying/neutering, and they spay/neuter all their dogs at the right age. Thanks to their compassionate foster parents, the rescued dogs receive proper socialization and enrichment in their foster homes.
Family Dog Rescue is proud of connecting families with friendly, loving fur friends. This organization is also friendly to adopters. They are one of the best Poodle rescues in California that treats their potential adopters the same way they treat their dogs.
Family Dog Rescue Details
Conclusion For The "Best Poodle Rescues in California"
Secondly, this dog breed is hypoallergenic, making them excellent for people with allergies. This dog breed comes in three different sizes, Standard, Miniature, and Toy, and you can adopt any of them from the best Poodle rescues in California.
For more guides similar to this list of Poodle rescues in California, you can check out:
Before you bring home a Poodle from a rescue shelter in California, you can learn more about the breed by watching "Everything You Need to Know About Owning a Poodle Puppy" down below: