If you're looking for the best poodle rescues in California, you've come to the right place. The AKC has designated this hypoallergenic dog breed as one of the top three most popular in the United States, and the dogs are beloved by families across the world. Not everyone is interested in purchasing a puppy, however. Some would rather adopt a deserving dog from a local shelter. 
If this sounds like you, read on! We've compiled a list of the best poodle rescues in the Golden State so no matter where in the state you reside, you can find a loving poodle companion to call your own. 
Before scrolling down this list of Poodle rescues in California, check out these other recommendations by our team at We Love Doodles: Best Doodle Rescues in California and Best Maltese Rescues in California.
Find a Poodle Rescue Near Me in California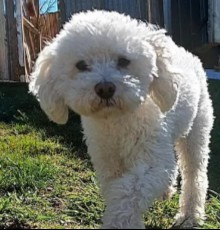 If you want to adopt a poodle as your new canine companion, here are the best places to find healthy dogs.
Poodle Product Recommendations: Best Whitening Shampoos For Dogs and Best Luxury Dog Bowls.
 1. NorCal Poodle Rescue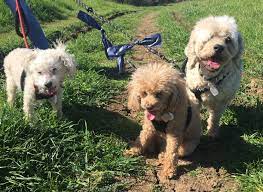 First on our list is have NorCal Poodle Rescue. This pet rescue focuses mainly on Northern California, but it accepts pets from all over the state. NorCal Poodle Rescue is committed to providing lost, abused, and abandoned poodles with a comfortable life. They have a team of volunteers that rescue and rehabilitate these dogs. Every year, this pet rescue saves and adopts out over 140 poodles.
Once an at-risk poodle has been identified and rescued, the dog is examined by experienced, caring vets. Should the dog have any medical concerns, those concerns will be addressed. Social needs are considered as well, as many shelter dogs come from less-than-ideal environments. Dogs are vaccinated, wormed, microchipped, and altered (spayed or neutered) before being sent to live with their new families. 
At NCPR, you'll find toy, standard, and miniature poodles. There are also mixed breeds that frequently come through the shelter's doors. If you find that you've adopted a dog that simply does not get along with your pets or family members, that's okay! Return your pet to NorCal Poodle Rescue – no questions asked. 
If you're in town to catch it, stop in to the annual "Poodle Day" held in Carmel, California. Poodle lovers from across the state meet to share stories, show off their dogs, and trade tips! You can find your next companion at one of these events, too, as adoptable babies are in attendance! Proceeds benefit NorCal Poodle Rescue and help continue the group's mission to rehabilitate and rehome California poodles. 
NorCal Poodle Rescue Details
2. Dogs Without Borders
Dogs Without Borders doesn't specifically focus efforts on rescuing poodles but instead cares for dogs of all breeds. As you may have assumed, the non-profit agency acts on a global scale so there's a good chance your dog will come from Mexico or another country! The shelter itself is based in Los Angeles, but families across California turn to Dogs Without Borders to find quality rescued dogs. 
Since the organization was launched in 2006, Dogs Without Borders has rescued and rehomed over 6,000 dogs! Puppies, adults, and seniors are all available through this shelter, so some dogs come pre-trained! Dogs will have been vet-checked from nose to tail, and will have been spayed or neutered before joining a forever family. A part of DWB's success can be attributed to the adoption fairs held from time to time – check the Dogs Without Borders website for an up to date schedule. 
Adopting a poodle from Dogs Without Borders carries many benefits. In addition to ensuring the health of dogs, DWB offers their clients support and advice for the duration of the pet's life to increase the likelihood of successful and happy adoptions. DWB does not have a central location; they rely on foster families to love and care for dogs while they wait for their adoption day. 
Dogs Without Borders Details
 3. Foothill Dog Rescue
In addition to the assistance they provide while you search for a new dog, the team at Foothill Dog Rescue will be around to support you after the fact. If you have any questions about training, feeding, or otherwise caring for your poodle dog or puppy, call the shelter! They'll answer your questions, as the well-being of their babies is their priority. 
One aspect of Foothills Dog Rescue's Mission is to decrease the instance of pet homelessness in California and across the nation. For that reason, all dogs will be spayed or neutered before going to their new home. Furthermore, an application is required. Foothills will review information about your experience with dogs, your current pets, and your lifestyle before approving you for adoption. You may be responsible for a home visit. 
Foothill Dog Rescue Details
4. Second Chance Dog Rescue
As the name suggests, Second Chance Dog Rescue is committed to giving deserving dogs a second chance at a healthy, happy life. It's one of the largest dog rescues in San Diego, and poodles find their way through Second Chance Dog Rescue's doors often. You can view the available pets on the SCDR website, then proceed with the application process. 
The vast majority of dogs at this shelter have been rescued from high-kill shelters. Dogs are likely to face euthanasia due to age, health, or time spent in the shelter. Some dogs are owner-surrender; for whatever reason, the pup's humans were unable to care for the dog appropriately. Whichever is true, once a dog is brought into Second Chance Dog Rescue's care, they're assessed and cared for medically. Obedience training is offered if necessary, and your pup will enjoy a bit of socialization, too! 
We love that Second Chance Dog Rescue offers a two week foster period. You'll have plenty of time with your dog before you make your arrangement permanent. Use this transition period to see how your dog reacts to your children, other pets, and even how he or she acts while out in public at the dog park! If your foster period goes smoothly, you'll be asked to participate in a home visit before the adoption is finalized. 
Second Chance Dog Rescue Details
5. Family Dog Rescue
Last on our list of the best poodle rescues in California is Family Dog Rescue. This shelter has been in operation since 2010, and they're volunteer-run. The organization is non-profit and therefore relies on donations – both of time and of money – to continue their mission. Dogs come from California and Mexico, and are generally rescued from the streets or from high-kill, overcrowded shelters. 
Every effort is made to ensure that humans and canines are perfectly paired. For that reason, you'll be asked to fill out an adoption application. Let the Family Dog Rescue team know all about your kids, your pets, your lifestyle, and even your yard. There really no wrong answers – be honest for the best chance of being matched successfully with the perfect pup for your pack. 
Of course, FDR provides dogs with loving foster homes or other "lodging" while they're waiting to be adopted. Vet care is a given, and your dog will be cared for by top-notch vets – some of them volunteers – to rehabilitate and maintain health. Your dog will be vaccinated, wormed, and altered before joining a fur-ever home. Socialization will vary, as some dogs will be fostered in the company of other dogs or children, while some dogs will not. Ask the volunteer team for details about your specific puppy. 
They provide medical care and ensure their vaccinations are up to date. This foster-based pet rescue encourages spaying/neutering, and they spay/neuter all their dogs at the right age. Thanks to their compassionate foster parents, the rescued dogs receive proper socialization and enrichment in their foster homes.
Family Dog Rescue Details
Frequently Asked Questions
If you're new to poodle ownership, or have never adopted from a shelter, please take a look at some of the most frequently asked questions we are asked by our readers!
Why do poodles end up in shelters?
Your new poodle was put into shelter care for one of many reasons. Some reasons include:
death of an owner
divorce of owners
abuse or neglect
puppy mill breeding
homelessness
rescue from high-kill shelters
This is just a sampling of the reasons a poodle could be in a shelter, but it's important to note that it's not usually the dog's fault! Most shelter dogs are sweet and loving, but found themselves in unfortunate circumstances. 
How much does it cost to adopt a poodle?
The adoption fee for your poodle can be as little as nothing or as much as several hundred dollars. Each rescue sets their own fees, and the cost is usually associated with the dog's age, health, and breed. Ask your poodle rescue in California whether you're eligible for a discount. Military service, teaching, a career in law enforcement, and other lifestyle choices may qualify you for a significant discount – or even a free dog!
What if I change my mind about adoption?
If you've adopted a poodle and you've decided it wasn't the best decision for your family, don't worry. Call the shelter from which you adopted your pup and ask for guidance. Your adoption agreement likely contains a clause that states you must return the dog to the shelter. You will not get your adoption fee refunded to you, but you can be assured that the dog is in a safe place until he is adopted by a family that is more suited to him.  
Conclusion For The Best Poodle Rescues in California
For more guides similar to this list of Poodle rescues in California, you can check out:
Before you bring home a Poodle from a rescue shelter in California, you can learn more about the breed by watching "Poodle: The Pros & Cons of Owning One" down below: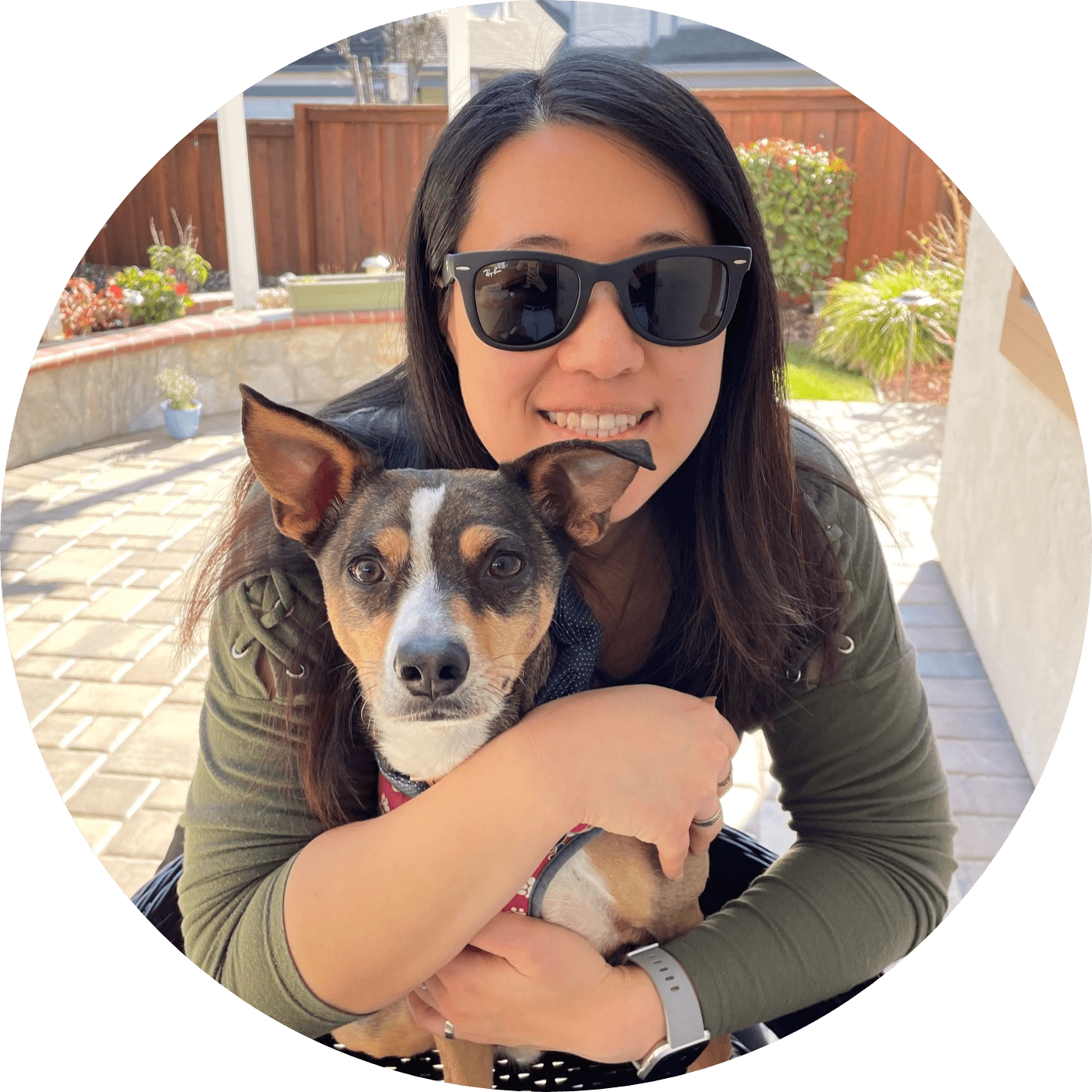 Dr. Sabrina Kong graduated from the Royal Veterinary College in England in 2016 and has been working at a small animal clinic in Northern California since then. She grew up in the Bay Area and got her bachelor's degree from Cal Poly San Luis Obispo. She also became a Certified Canine Rehabilitation Practitioner through a program at the University of Tennessee.
When she isn't in the clinic taking care of her four-legged patients, she enjoys traveling and trying new foods with her friends and her three-legged dog, Apollo. She adopted Apollo from her clinic when he was a puppy with numerous health issues. Dr. Kong truly cares about taking care of animals.