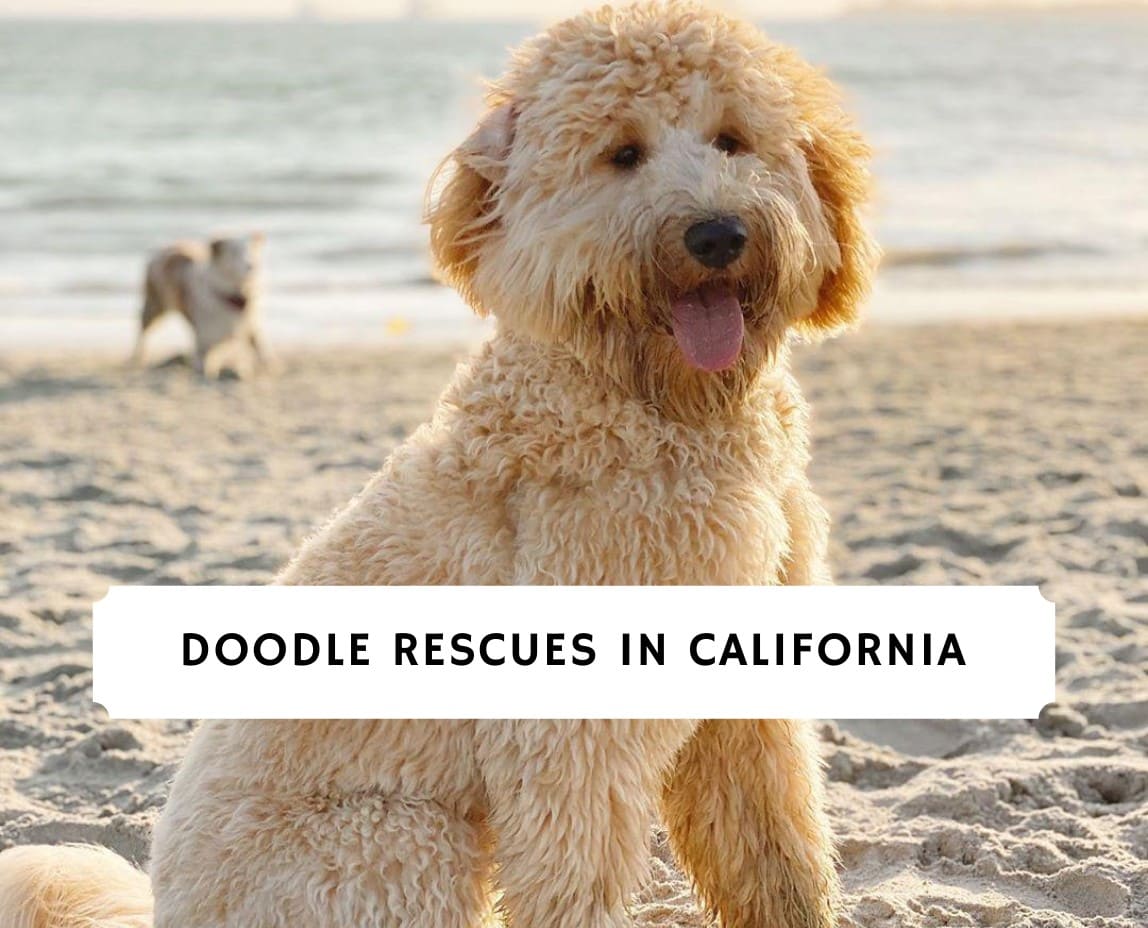 For some people the dream is to own a purebred dog. Others might have a dream to rescue dogs which saves lives and prevent euthanasia. If you're looking for a Goldendoodle, Labradoodle, or any other doodle but you also want to save a little money and help out a dog in need, you'll want to take a look at doodle rescues in California. You might even be surprised just what dogs are out there and how you can bring a needy dog into your own family.
We will preface this article by saying that rescuing and adopting a doodle is extremely difficult. Most owners have a doodle don't want to surrender them because they are a good dogs with easy going temperaments. However, people put doodles up for adoption for all types of reasons like death of the owner, high energy levels, barking, and other high maintenance costs. Our list gives you the best chance at finding a doodle to rescue and adopt in California.
Other articles you might like: Goldendoodle Rescues and Labradoodle Rescues.
1. Doodle Rescue Collective Inc. in Southern California
Doodle Rescue Collective is actually a nationwide organization that works with hundreds of different volunteers to find Goldendoodles, Labradoodles, and other doodles in need of rescue and help them find homes where they belong. They have a doodle rescue in Southern California that can help you find the doodle you've been looking for to complete your family. Even more importantly, this organization has been around for many years, since 2008, and has a great background in this type of rescue.
If you're interested in other types of dogs, this organization also works with all types of doodles and even provides additional education and support to those who already own these doodles. If you already have a dog and need some help in order to keep them, you can still turn to Doodle Rescue Collective Inc. to get the help you're looking for.
2. Lovebugs Doodle Rescue California
With Lovebugs Doodle Rescue California organization you'll actually have a number of different breeds of dogs available and there may not always be Goldendoodles or other doodles in their facility. You can absolutely find a furry friend to take home with you and add to your own family. That's because they have been around for over 10 years and have been providing families with loving additions ever since.
The doodle adoption process is extensive, which you would expect when you're taking in a rescue dog.  This is because Lovebugs Rescue wants to make sure that you are going to be a good dog owner. They have so many loving pets for you to welcome in that the only hard part will be choosing just one that you want to bring home with you. You may find yourself interested in a few extras.
3. Sugar Pine Doodles Adoption
You'll find different types of doodles at Sugar Pine Doodles in Pioneer, California, though they primarily work with Australian Labradoodles. That doesn't mean you're not going to find your perfect pet here. In fact, you may find yourself torn between all the different doodles that are available, in all different colors, sizes and different ages as well. Sugar Pines Doodles is a doodle breeder, but they also will take in doodles that are a rescued and adopt them out to willing families.
If you're looking for a doodle you'll want to take a look at their adoption process. The cost of the puppies and dogs from this facility is a little more expensive than you'll find compared to some other rescues, but they're definitely worth it. You also need to reach out to the facility if you're looking for a rescue rather than adopting one of the puppies from their litters.
4. Dogs Without Borders California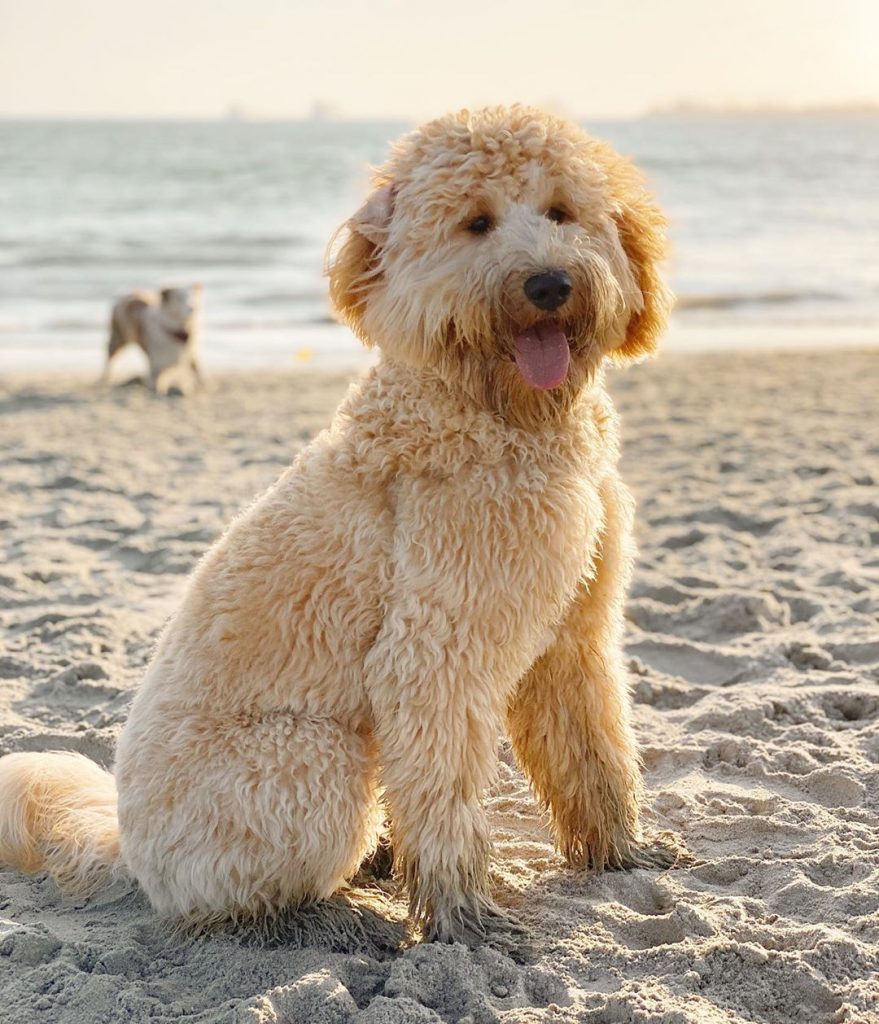 For those who are willing and able to work with a foster group specializing in just about any breed of dog, you'll want to take a look at this organization. Dogs Without Borders isn't a specific doodle rescue in California, but work with all dog breeders. They generally have adoption fairs everyweek and they have an application process online that lets you apply at any time you want. Not only that but you can volunteer at the facility if you really want to get involved or if you're looking to find that perfect pet to bring home to your family.
The organization has helped over 6,000 dogs since it was first founded and it continues to do a great job of finding loving homes for each dog that comes through the door. They are always looking for help from volunteers who want to work with the dogs as well as anyone who can support the organization financially. If you're interested in fostering or adopting one of their dogs that's always an option too. All you have to do is find just one that you want to bring home.
What to Know About Doodle Rescues in California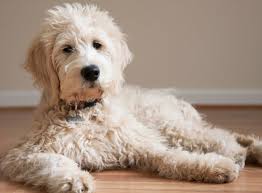 Why do people even put a Goldendoodle, Labradoode, or other doodle up for adoption once they've taken it in? How do these dogs wind up in rescue shelters needing someone new to bring them into their family? Well, the truth is there are a lot of different considerations that some people don't take into account when getting a doodle. There's a lot of work to owning a dog, and there's definitely a lot of information that they should be researching on their own. However, not everyone is prepared to own a doodle. Sometimes you get caught up in the moment of a fluffy puppy that you just want to have for yourself. Below are main reasons why doodles are put for adoption and need to be rescued.
They're High Energy – Doodle dogs require a great deal of exercise in order to keep them calm. If they don't get the right amount of exercise they can actually be far too rambunctious inside the home, and even a little destructive. These dogs typically come from two types of working dog breeds, so they need at least 1 hour of daily exercise along with mental stimulation. If pet parents aren't prepared for this from the beginning it can cause a bit of a struggle later on, which may result in a need for rehoming.
They're Loud – Okay, all dogs can be loud. All dogs have a tendency to bark. However, doodles tend to be a loud when it comes to playtime, or even when they are separated from their owners for a long period of time. Doodles might be okay if you live out in the country, or if you are accustomed to barking dogs. For some new dog owners (or those who live in apartments) all that barking can be too much and they can be forced to surrender their doodle.
They're Expensive – Doodles are quite expensive to adopt in the first place, but that's not where the expense stops. In fact, they only get more expensive over time. That's because these dogs require a whole lot of grooming due to their nonshedding and hypoallergenic coats. In addition, they premium Goldendoodle food, shelter, and regular veterinarian visits. All of that can cost hundreds of dollars a month, which is more than some new pet owners expected and more than they're willing to spend as well.
They may have a Bad Past – For those who run puppy mills or get into extensive breeding these dogs are only useful for a short period of time. After they get too far into adulthood and have been bred too many times they're not worth it to these types of owners. Thus, you'll see doodles put up for adoption when they get too old to breed. That means some of these dogs that are looking for homes have had extremely difficult situations for the beginning of their lives.
Their Owners Are Gone – Sometimes the reason these dogs end up in a rescue is the saddest one. They no longer have an owner. When the owner passes away these dogs may get to go to a new home with a family member or friend, but far too many of them don't have anywhere to go and instead end up in a rescue or shelter. This is one of the most common (and though sad one of the best) reasons for a doodle to end up in an adoption or rescue.
Conclusion for Doodle Rescues in California
Throughout this article we've looked at some of the best doodle rescues in California so you can choose the right place to find your next furry family member. These doodles typically aren't puppies and some of them have come from tough situations, but they're only looking for someone to love and care for them. You could be their new best friend and the best thing that's ever happened to them. So take a little time to look for your next pet at one of these rescues.