Are you interested in adding a fluffy, sweet companion to your family? Here's what you need to know if you're searching for the best Maltese rescues in California.
Maltese is one of the most beautiful dog breeds out there. These dogs are very popular due to their floor-length, show-stopping coats. In addition to being very charming, this dog breed is very playful and adaptable. Maltese are very affectionate dogs, and many people like having them as toy companions.
Before scrolling down this list of Maltese rescues in California, check out these other recommendations: Best Dachshund Rescues in California and Best Yorkie Rescues in California.
Maltese Rescues Near Me in California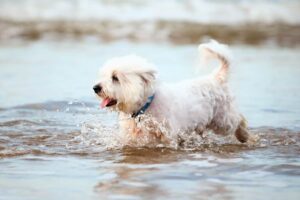 Finding a reputable Maltese breeder can seen overwhelming. Fortunately, you do not have to go through the stress of breeding or looking for a Maltese puppy to buy. You can adopt one from Maltese rescues in California. Here is a list of the top California Maltese rescues to adopt this dog breed.
Maltese Product Recommendations: Best Dog Foods For Maltese Tear Stains and Best Tug Toys For Dogs.
1. Maltese Rescue California
Maltese Rescue California is an animal rescue organization dedicated to rescuing Maltese. They are a non-profit organization consisting of dog-loving and dedicated volunteers. The primary mission of this dog rescue is to rescue unwanted, unloved, hurt, sick, abused, abandoned, and lost Maltese in California.
Maltese Rescue California hopes for a world free of unwanted, abused, and homeless dogs. They also rescue other small dog breeds, ensuring they have a safe and better place to stay. This organization's mission also includes finding loving forever homes and families for the rescued dogs.
The dogs receive update-to-date vaccination, proper grooming, and any additional care they may require. Adequate medical attention is also given to dogs that need it. Dogs come to this rescue organization via several sources, including animal control agencies, animal shelters, vets, other rescue groups, owner surrenders, and more.
They also welcome Maltese whose primary caretakers have passed away. Maltese Rescue California offers adoption services for small breed dogs, including Maltese. Furthermore, they use approved foster homes to care for sickly, homeless, and abused dogs.
In addition to saving the lives of these cute canines, this dog rescue educates the public about this breed's traits, training, and responsible dog ownership. There is a dedicated section on their website with a list of Maltese available for adoption.
Maltese Rescue California Details
2. Maltese & More Rescue
The next Maltese rescue in California on our list is Maltese & More Rescue. This all-volunteer organization puts in a lot of time and effort to rescue Maltese and other small dog breeds. They run a foster-based program for the dogs, with southern California being their primary base.
This organization dedicates all its resources to ensuring these small breed dogs are comfortable, healthy, and happy. They provide them with the best dog foods for small breeds while ensuring they get the medical care that's needed. In addition to rescuing, sheltering, and catering to the needs of these dogs, this organization helps find new homes for them.
However, they do not release their dogs to just any home; they only release these dogs to dog-loving and caring homes. Maltese & More Rescue is not funded by the government, so they rely on donations and supports from dog lovers.
They also adopt Maltese and other small breed dogs to raise funds via the adoption fees. You can easily pick the dog you want to adopt, as they have listed them with their pictures on the website. You can adopt a puppy, adult, or senior dog from this California pet rescue.
Maltese & More Rescue also works with the Department of Animal Services and other animal rescue groups to medically treat, rehabilitate, foster, spay or neuter, and place the dogs they rescue in quality, loving homes. They also educate the public about humane and proper animal care and the importance of spaying or neutering.
Maltese & More Rescue Details
3. Dogs Without Borders
Dogs Without Border is another dependable Maltese rescue in California. They run a foster-style pet rescue, and their foster homes and dogs are in Los Angeles. Dogs Without Borders don't just rescue Maltese, their focus is on small dog breeds in general.
This rescue group works with international rescue partners to provide a shelter for small breed dogs. Since they run a foster-based program, all their small breed dogs are in different homes around the area. They put dogs up for adoption a few weeks after rescuing them. However, this dog rescue ensures the dogs are perfectly healthy before giving them out.
The dogs move from foster homes to their forever homes, thanks to the effort of the dedicated volunteers at this rescue group. Since its inception, Dogs Without Borders has placed more than 6,000 dogs in their forever homes. They need the support of volunteers, fosters, and donations to save and rescue more dogs.
To make adoption a lot easier, this non-profit rescue in California organizes adoption fairs. You can check the top of their website to see the next adoption fair date and time. They rescue and adopt out puppies and adult small dog breeds, including Maltese. If you cannot wait for the adoption fair to adopt a Maltese, you can fill out the adoption form online to kickstart the adoption process.
Dogs Without Borders Details
4. Save a Small Dog Rescue, Inc.
Save a Small Dog Rescue has done an impressive job of saving small dog breeds over the years. The organization rescues and adopts out different small breed dogs, including Maltese. Any dog that is not adopted remains with them, as they have a no-kill policy. This dog rescue makes it easy for people to add a canine companion to their homes.
With as little as $125, you can adopt a canine friend from this dog rescue. However, the adoption fee can go up to $750, depending on the breed you want to adopt. They use the adoption donation to cover the expense incurred when rescuing and providing for these dogs.
Furthermore, this organization provides spaying/neutering, dental, deworming, annual vaccines, rabies vaccines, and microchipping for its dogs. All the dogs in this rescue home are always healthy, safe, and sound, thanks to the proper medical care they receive.
Since the rescue program is foster-based, there is no central location to see and choose the dog you want to adopt. However, they list each of the dogs available for adoption on their website. You can choose the dog you want to start the adoption process.
Save a Small Dog Rescue, Inc. Details
5. Wags Pet Adoption
Last on the list of Maltese rescues in California is Wags Pet Adoption. Wags Pet Adoption is one of the best Maltese rescues in California. While this pet rescue does not focus only on Maltese, it is one of the best places to adopt this dog breed in the Golden State.
The services of this pet rescue organization extend to other small and large dog breeds; they also rescue and care for cats! Wags Pet Adoption provides great quality shelter, advocacy, and care for homeless and lost pets. They welcome these pets and give them loving, comfortable places to stay.
Their adoption program helps find new, loving, and permanent homes for the rescued dogs. They also provide the best health care for their dogs, especially those with severe health conditions. This organization goes the extra mile to educate people on the responsibilities of owning a pet. They teach people how to take care of pets and help save animals.
Wags Pet Adoption Details
Conclusion For The "Best Maltese Rescues in California"
If you care about animals, you will always choose to adopt a pet over buying one. There is a misconception that adopting a dog is more problematic than buying one.
That is simply not correct. Buying dogs, especially from unknown breeders, can be more problematic, as many of them have no regard for the safety and health of the dogs.
Hence, adopting Maltese or other dog breeds from reputable Maltese rescues in California can help ease the mystery behind your pet's past.
For more guides similar to this list of Maltese rescues in California, you can check out:
Before you adopt a Maltese from a rescue shelter in California, you can learn more about the breed by watching "10 Guidance Tips"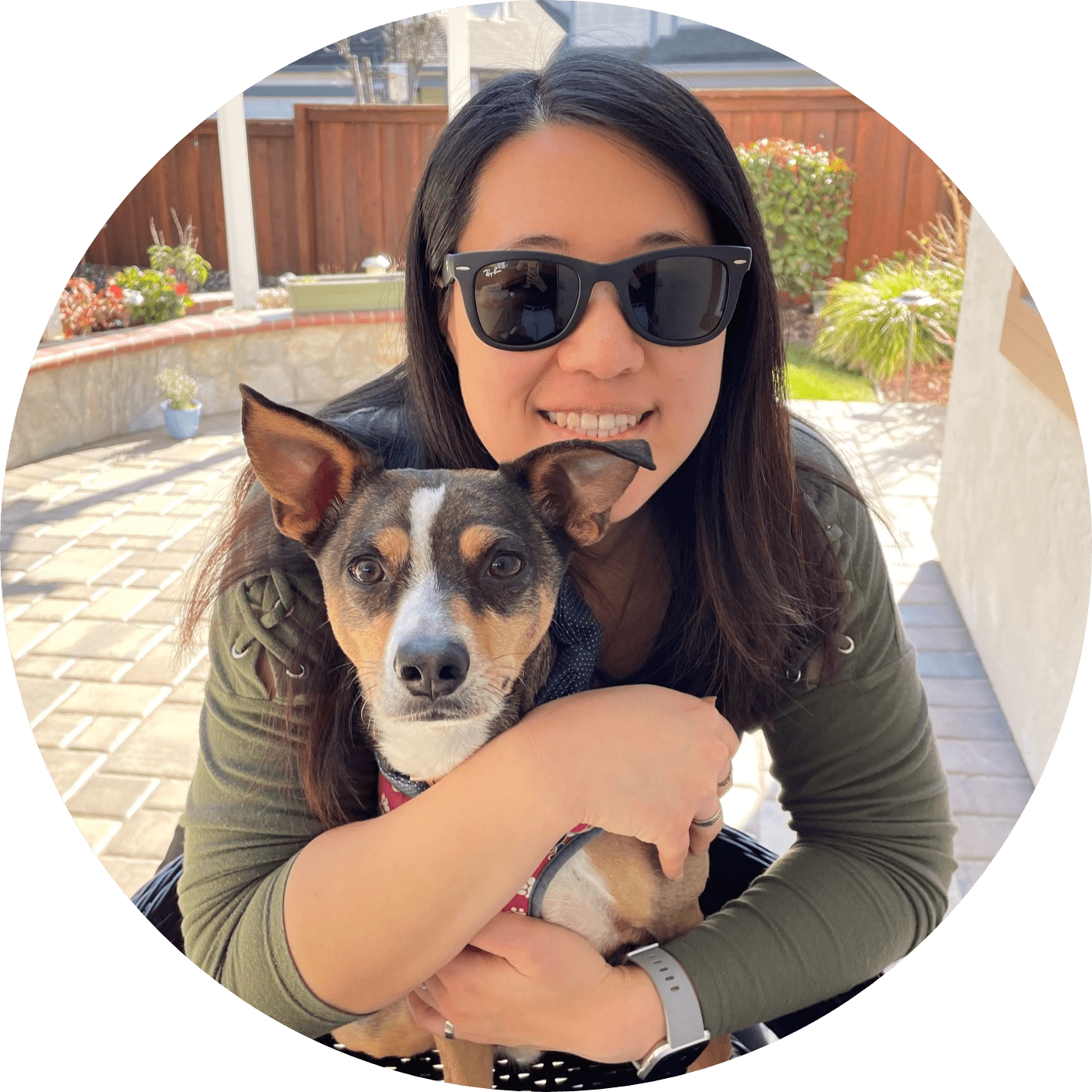 Dr. Sabrina Kong graduated from the Royal Veterinary College in England in 2016 and has been working at a small animal clinic in Northern California since then. She grew up in the Bay Area and got her bachelor's degree from Cal Poly San Luis Obispo. She also became a Certified Canine Rehabilitation Practitioner through a program at the University of Tennessee.
When she isn't in the clinic taking care of her four-legged patients, she enjoys traveling and trying new foods with her friends and her three-legged dog, Apollo. She adopted Apollo from her clinic when he was a puppy with numerous health issues. Dr. Kong truly cares about taking care of animals.