Maltipoos are gentle, affectionate, and possess a wonderful temperament that's perfect for many families. So it's no wonder why you're considering bringing one home. They have recently been trending due to their mostly hypoallergenic and nonshedding coats. Additionally, Maltipoos are a smaller dog breed and don't need a ton of exercise like other Doodle breeds.
As you search for your own Maltipoo, you'll come across multiple breeders in Northern California — some are better than others. You'll want to look for a reliable, ethical, and responsible breeder that genuinely cares about preserving the wonderful qualities of the breed and keeping their puppies in good health.
There are many unethical puppy mills and backyard breeders out there, so you'll need to be careful and discriminating when choosing a breeder to purchase from. To make finding a good breeder easier, here's a list of the best Maltipoo breeders in Northern California.
Before scrolling down, here are some related articles: Havapoo Breeders in California and Maltese Breeders in California.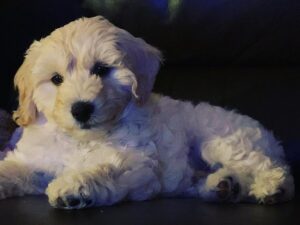 Maltipoos are fast becoming one of the most popular doodle breeds due to their hypoallergenic coats, small sizes, and non-shedding features. PuppySpot is the top choice for purchasing your newest family member because they carefully screen the breeders in their network. All their puppies are AKC-registered, come with a health inspection, and come with a health guarantee.
To purchase from them, you'll need to apply to secure a spot on their waiting list. Someone from PuppySpot will then notify you about the status of your application. Once approved, you can also request certain features like the color and gender of the dog you want to adopt. They have Maltipoo puppies for sale today and they can also deliver them to Northern California. PuppySpot is one of the few marketplaces that are full of ethical and reputable Maltipoo breeders.
PuppySpot has a comprehensive website filled with useful features like their filter, which allows you to find several compatible results. If you're undecided about the right breed for you, you'll find numerous breeds resembling the Maltipoo. This will save you considerable time and effort because you won't have to make multiple inquiries with different breeders for different types of dogs.
We bought one of our Goldendoodles from PuppySpot and had a great experience. They still periodically check in to see how our doodle is doing, and they genuinely care about the dog. Since they screen all their breeders and don't have a long waitlist, you'll be able to get your Maltipoo puppy to your home in Northern California in no time.
Maltipoo Breeder Information
#2. Judy's Maltipoo Puppies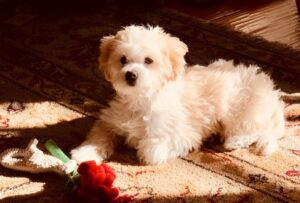 Situated in northern California's San Francisco bay area, Judy's Maltipoo Puppies is a reputable Maltipoo breeder that also breeds other dogs like the Shih Tzu, Morkies (Maltese and Yorkshire terrier), and Shi-poos (Shih-Tzu and poodle). They raise their puppies and dogs in their home as family members rather than in kennels.
The puppies from this breeder are dewormed, vaccinated, and come with a health guarantee. The Maltipoo breeder has a couple of litters annually so you can join a wait-list and bring your new member home easily.
They strive to offer affectionate and affordable puppies that will make ideal family pets. At Judy's, puppies receive a lot of attention and love. They are therefore in the best position to adjust and flourish in new and caring homes.
All their Maltipoo puppies for sale in Northern California come with the required health certificates, updated vaccinations, and deworming before being rehomed. As soon as they're assigned to a new home, the puppies receive socialization and potty training. In addition, they encourage potential puppy parents to reach out to them for information on puppy availability and their purchasing process.
Maltipoo Breeder Information
#3. NorCal Pups
NorCal Pups delivers a premier experience when it comes to puppy adoption. They don't consider themselves to be merely selling puppies. Instead, NorCal makes puppy adoption a careful process from choosing the right breeder partners to coaching their clients on how to help their puppies settle into their new homes.
They maintain close relationships with their breeders and ensure their puppies come from safe and healthy environments. NorCal does this by touring breeders' facilities routinely and keeping close contact with them.
From the birth of their puppies to delivery, they provide dogs with the best care. They have 24-hour onsite personnel who are constantly monitoring and nurturing the puppies. They also have a hands-on philosophy with their puppies because they believe in the importance of direct interaction with them.
Before puppies enter their new homes, a registered vet and their puppy specialists perform an onsite nose-to-tail inspection.
Maltipoo Breeder Information
#4. Mystic Creek Maltipoo Puppies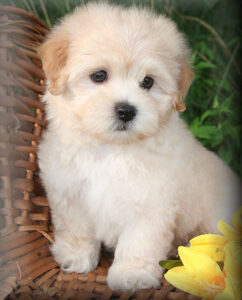 Although Mystic Creek Puppies isn't located in northern California, this breeder ships their puppies to various parts of California including San Francisco, Los Angeles, and San Diego. The breeder deals mostly with first-generation Maltipoo puppies although they also have second-generation puppies.
Their AKC-registered Maltipoo puppies come from carefully chosen lines to ensure good health and great temperament. Their puppies are purebred AKC poodles and Maltese. Furthermore, their sires are DNA-certified with the AKC to ensure the integrity of the breed.
Each of their puppies comes with a 1-year health guarantee and a care package. Additionally, their puppies are up-to-date with vaccinations and receive the best preventative vet care. Maltipoo puppies from Mystic Creek also undergo socialization with children and adults.
They handle their puppies individually and socialize them daily since they understand how a Maltipoo's early exposure impacts its intelligence and trainability. In addition, they strive to make the best match for each puppy to ensure that the puppy and new owner are both happy.
Maltipoo Breeder Information
#5. Family Dog Rescue
Located in San Francisco, Family Dog Rescue is a shelter that welcomes dogs into their foster program, offering them medical care, vaccinations, temperament analysis, and a loving family. The rescue saves dogs of all breeds, conditions, and ages including adults, puppies, mixed breeds, and dogs with disabilities. They don't necessarily breed Maltipoos, but we have seen puppies that are similar to the Maltipoo.
Their experienced and compassionate volunteers ensure that the dogs obtain proper socialization and enrichment from the time they enter the program to when they leave for a new home.
When it comes to the adoption process, they carefully screen prospective owners. They encourage prospective pet parents to choose their new dog or puppy based on its personality rather than breed-specific traits. The rescue evaluates their dogs for good behavior, health, and strives to match prospective adopters with dogs that fit their lifestyles. To help them make a good match, they also schedule a matchmaking appointment with every adoption to help determine whether a dog is a good choice for a family.
They also include training advice and tips for newly adopted dogs to ensure a smooth transition. Unlike most rescues, they're willing to collaborate with first-time pet owners, the elderly, disabled, and young children.
Their dogs undergo vaccinations and temperament testing and spaying/neutering. In addition, Family Dog Rescue puts in the effort of working with dogs daily to know them better and provide them suitable homes.
Maltipoo Breeder Information
Tips for Finding a Reliable Maltipoo Breeder in Northern California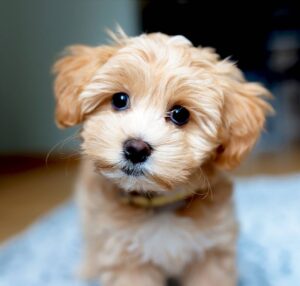 Purchasing a Maltipoo is a considerable investment because it needs time, money, and energy. If you've decided to get a Maltipoo, you should closely coordinate and screen your breeder to find one that you can trust and adhere to general breeding standards.
Here are some tips worth considering:
#1. Obtain Local References
Breeders with a good reputation have no reason to cut corners because they have to preserve and live up to their good name. When you notice people in your community vouching for a breeder, it's an indication that you're on the right track. You may also want to ask about them from local vets.
A good breeder should know facts about the Maltipoo breed like the back of their hand. Then, once you've researched the breed, use that knowledge to ask some questions. For instance, you could ask about the usual health issues that Maltipoos face. You could even inquire about their temperament.
#3. Visit Breeders
Part of assessing a breeder entails visiting their facility or premises. A professional breeder will maintain clean premises and will treat puppies as house pets. This ensures excellent puppy socialization and shows you that breeding is more than just a job for them.
#4. Litter Assessment
Your selection process should include puppy assessment. This is the perfect time to inquire about the individual traits of puppies.
#5. Guarantees
You should assess the replacement policy offered by the breeder. While inquiring about the health and replacement guarantees, try to gauge if the breeder genuinely cares about its dogs.
You'll also want to know if the breeder will want to remain updated on the pup's development after the purchase takes place. A breeder who cares about the welfare of the puppies may even request that the dog be returned if you can't keep it for whatever reason.
Conclusion Maltipoo Breeders in Northern California
Purchasing a Maltipoo is a major decision. Think it through carefully before committing to anything or putting in a downpayment or reservation fee. If you're certain that this is the breed you want and you have the resources to take care of a Maltipoo, purchase one from a breeder you feel comfortable with. Finding the right breeder is a very important step in finding a healthy, happy, and well-adjusted Maltipoo.
You will also like: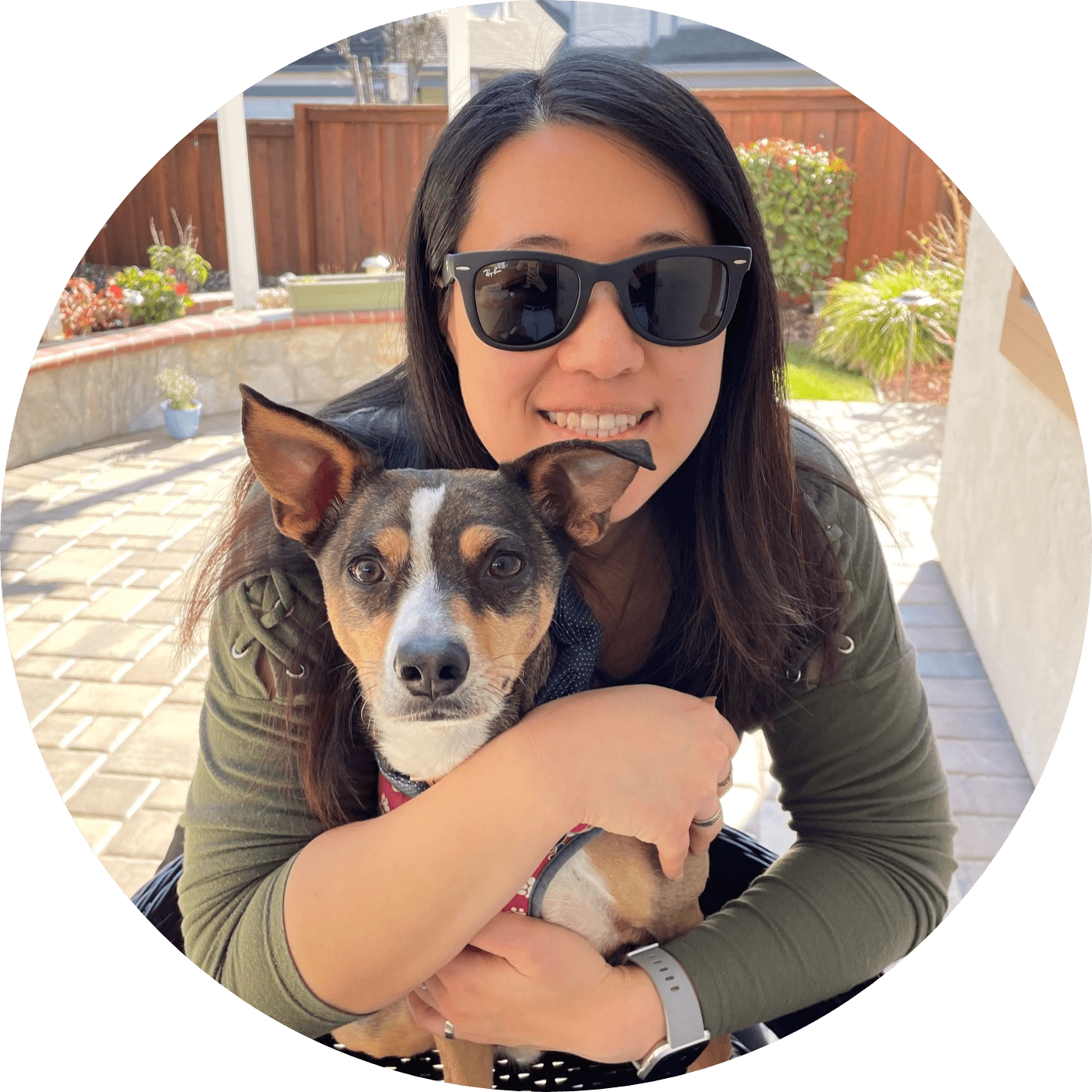 Dr. Sabrina Kong graduated from the Royal Veterinary College in England in 2016 and has been working at a small animal clinic in Northern California since then. She grew up in the Bay Area and got her bachelor's degree from Cal Poly San Luis Obispo. She also became a Certified Canine Rehabilitation Practitioner through a program at the University of Tennessee.
When she isn't in the clinic taking care of her four-legged patients, she enjoys traveling and trying new foods with her friends and her three-legged dog, Apollo. She adopted Apollo from her clinic when he was a puppy with numerous health issues. Dr. Kong truly cares about taking care of animals.