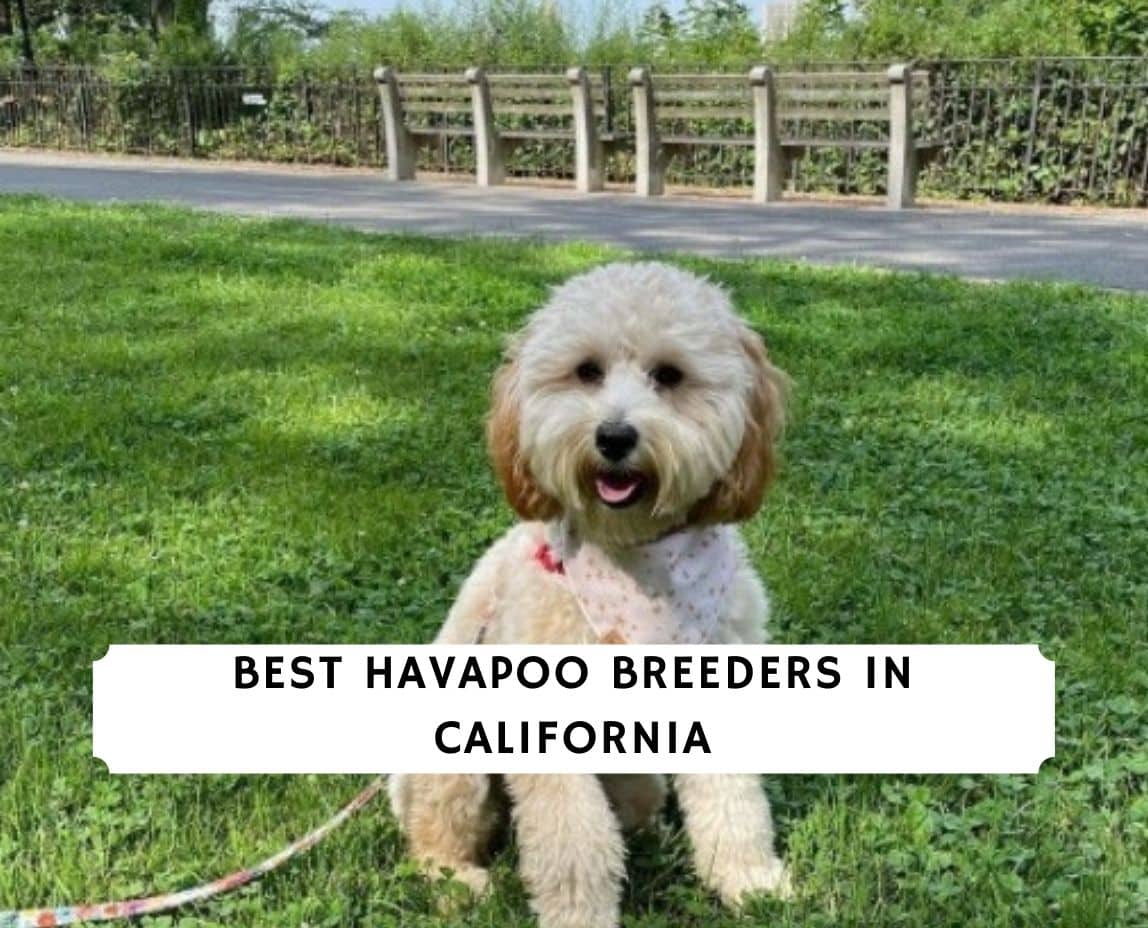 If you're searching for Havapoo breeders in California, then you'd probably know by now that the Havapoo is a cross between the Havanese and the Poodle. The small, fluffy, and cuddly breed is the ideal pet and companion for families, particularly kids. Since they're only moderately active, Havapoos are a perfect choice for families living in apartments and small spaces. If you're looking to become a Havapoo owner, you'll be looking for a trustworthy breeder who sells healthy and registered puppies.
Before scrolling down this list of Havapoo breeders in California, check out these similar breeds: Best Maltese Breeders in California and Best Poodle Breeders in California.
Havapoo Puppies For Sale in California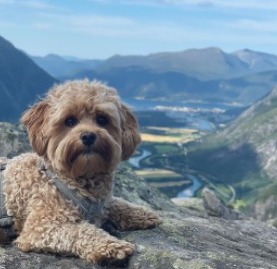 The ideal breeder adopts ethical practices, which lead to an overall improvement in the breed. You'll also want to check for the vaccinations and vet examinations that puppies have access to. Breeders should be able to offer you relevant certificates upon request. If you're looking to buy a Havapoo in California but don't know where to start, you've come to the right place. In this article, we'll not only identify reliable and ethical Havapoo breeders in the state, but we'll also give you a rundown of their adoption policies and procedures.
Havapoo Product Recommendations: Best Smelling Dog Shampoo and Best Dog Bed Not Made in China.
1. PuppySpot's Havapoos for California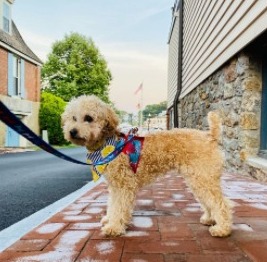 PuppySpot is dedicated to helping responsible and reputable breeders find new homes for their puppies in different cities in the United States. More than a service, PuppySpot is a community of dog lovers that aims to improve lives by connecting healthy puppies with happy homes. At its core, the service believes that dogs must be celebrated while owners deserve to experience confidence, trust, and transparency when looking for new companions.
The service makes it easy to find a Havapoo by using a vetted and screened network of breeders. It adopts a personalized approach for families searching for a new pet and breeders looking to place their puppies. The service prioritizes the safety and health of all dogs and adopts a thorough screening process. PuppySpot believes in responsible pet ownership and breeding which is why they'll register your puppy in the respective registry for the breed.
At PuppySpot, all puppies are registered as companions, which means that each puppy goes home as a domestic companion, not as a breeding or show dog. PuppySpot sets high standards for breeders and expects all puppies to be neutered or spayed at a suitable age. At PuppySpot, they maintain a relationship with families even after they've taken a puppy home.
While they can't promise that your puppy will never exhibit a health issue, they strive to make sure your pet is as healthy as possible before you take it home. To ensure the healthiest puppies, they screen breeders carefully and only work with those who meet industry standards. In addition, once they accept a breeder into the PuppySpot community, they continue to monitor if healthy breeding practices are adopted by exercising comprehensive health assessments for any puppy placed through their site.
PuppySpot Details
2. Havapoo Puppy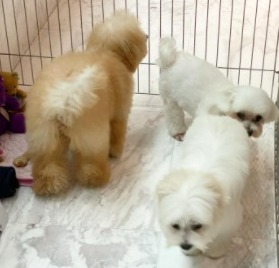 Located in San Diego, California, Havapoo Puppy provides healthy puppies that have been trained with a science-backed program. Havapoo Puppy is a family business that values its relationships with pet parents who adopt from them and pre-screens all adoptions beforehand. As expert Havapoo breeders, they understand that Havapoos have specific needs which aren't a good match for all lifestyles. Once you express an interest in their puppies, you'll be shortlisted after being reviewed and approved.
If you're looking to adopt a puppy with particular traits like a specific color or gender, you may have to wait for a longer time until the puppy you want is born. If you change your mind or decide to adopt elsewhere, the breeder will remove you from the list and skip over to the next family. Once a litter is born, the breeder will inform listed families on a first-come-first-serve basis so they can select a puppy from the current litter. Therefore, the adoption application is the first and most important step in adopting a Havapoo.
It's conveniently conducted online and consists of a Q&A. Once they receive your application, you'll be notified, and it will be subject to review. While the breeder wants to make the adoption process as easy and seamless as possible, they also want to make sure their dogs go to owners who can provide these animals with the right level of care. Therefore, upon approval and once you've picked a puppy, they will be ready to join you once it's at least eight weeks old.
Havapoo Puppy Details
3. Infinity Pups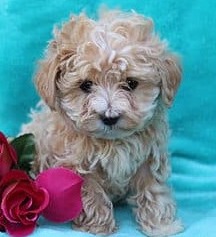 Infinity Pups understand adopting families' frustrations and fears of purchasing puppies from puppy mills or getting one with behavior issues. This is why they've made the adoption process as easy and transparent as possible. They sell many different breeds from their website, including the Havapoo, because they are in touch with different breeders. You can contact the breeder directly or course your inquiry through them. You'll find lots of valuable information about the breeds they sell on their website, such as the breed's temperament, physical features, grooming needs, overall health, and if they tend to set off allergic reactions.
If you see a puppy you like, you should contact the breeder and pay the non-refundable deposit. Next, you'll need to puppy-proof your home and ensure you have the necessary supplies to accommodate your pet, including leashes, bowls, and collars in time for your puppy's arrival. You'll also need to find a vet you're comfortable with. Once you've accomplished all this, you're ready to take your new family member home.
Your new puppy will come with a 1-year health guarantee and will have undergone deworming at two weeks. You're expected to take your new puppy for a vet check within two weeks from the purchase date. If your vet feels that the puppy isn't healthy, the fact should be documented in writing. Infinity Pups' vet will corroborate this.
If the condition is validated, you're welcome to return the puppy and obtain a full refund or accept a replacement puppy. If the puppy dies within the first year because of a congenital disability, a replacement will be at no cost. For this to happen, an autopsy needs to be performed to establish the cause of death, and a letter from the vet must stipulate that a congenital disability caused the death. Beware that the health guarantee becomes invalid if you breed the puppy during the first year of adoption.
Infinity Pups Details
4. River View Puppies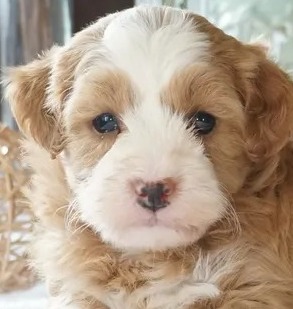 The last on the list of the best Havapoo breeders in California is "River View Puppies." River View Puppies is committed to providing families with the best Havapoo puppies. To reserve a puppy, you must complete an application and pay a non-refundable $250 application fee. Once you've paid the fee and submitted an application, you'll receive a confirmation receipt through email. Once you pay the $250 fee, your application becomes active on the day it's submitted. Once the puppies arrive, they email newsletters to all applicants along with photos of the litter about three weeks after birth.
Once you choose a puppy, you'll need to pay an extra amount to cover half the cost of the puppy. Once the puppy reaches eight weeks, you'll pay the outstanding balance and airfare. If you specify the desired gender in your submission, they'll reserve one accordingly. Adoptive families get to choose a puppy in the same order the breeder receives the fees and applications.
In case a puppy is unavailable, they can transfer your fee to a future litter. Selection doesn't start until the puppies reach between 5 and 6 weeks old. After that, you'll have up to 3 days to make your choice and must choose your puppy within the specified time frame. After choosing a puppy, you'll receive photos of your puppy every two weeks. While medical programs differ across breeders, they follow the deworming and vaccination schedule proposed and approved by their vet.
Their adult dogs receive annual vaccinations and undergo a thorough exam.  On the other hand, their puppies obtain boosters at 7, 10, and 13 weeks of age. The breeder accepts deposits for reservations of available puppies. Once the puppy is eight weeks or more, you should pay the outstanding balance and airfare two weeks before the puppy is released to you. In case you want to get your puppy beyond 12 weeks, you'll incur a boarding fee of $10 daily and medical charges.
You'll only receive a refund on your deposit if your chosen puppy becomes sick, sustains an injury, or dies before shipment or pick up. After that, you can get your puppy shipped by air for an extra $450. All puppies should be at least ten weeks before they are rehomed. Keep in mind that they reserve the right to postpone shipment for your puppy's safety or health. They can also postpone shipping your puppy to you in case of extreme hot or cold weather or if they feel that the puppy isn't big or mature enough yet for a successful transition.
River View Puppies Details
Conclusion For The "Best Havapoo Breeders in California"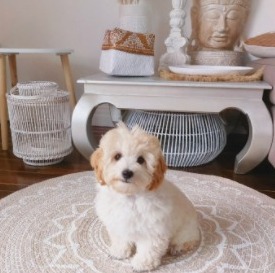 Finding a reliable, ethical, and responsible Havapoo breeder in California demands a lot of research and due diligence. If you're a first-time owner, the task can be daunting.  Thankfully, this list offers a great starting point for families looking to adopt a Havapoo.
For more Havapoo guides from our team at WeLoveDoodles, you can check out:
Learn more about the Havapoo by watching "Havapoo Dog Breed Information" from Poodle Mixes World down below: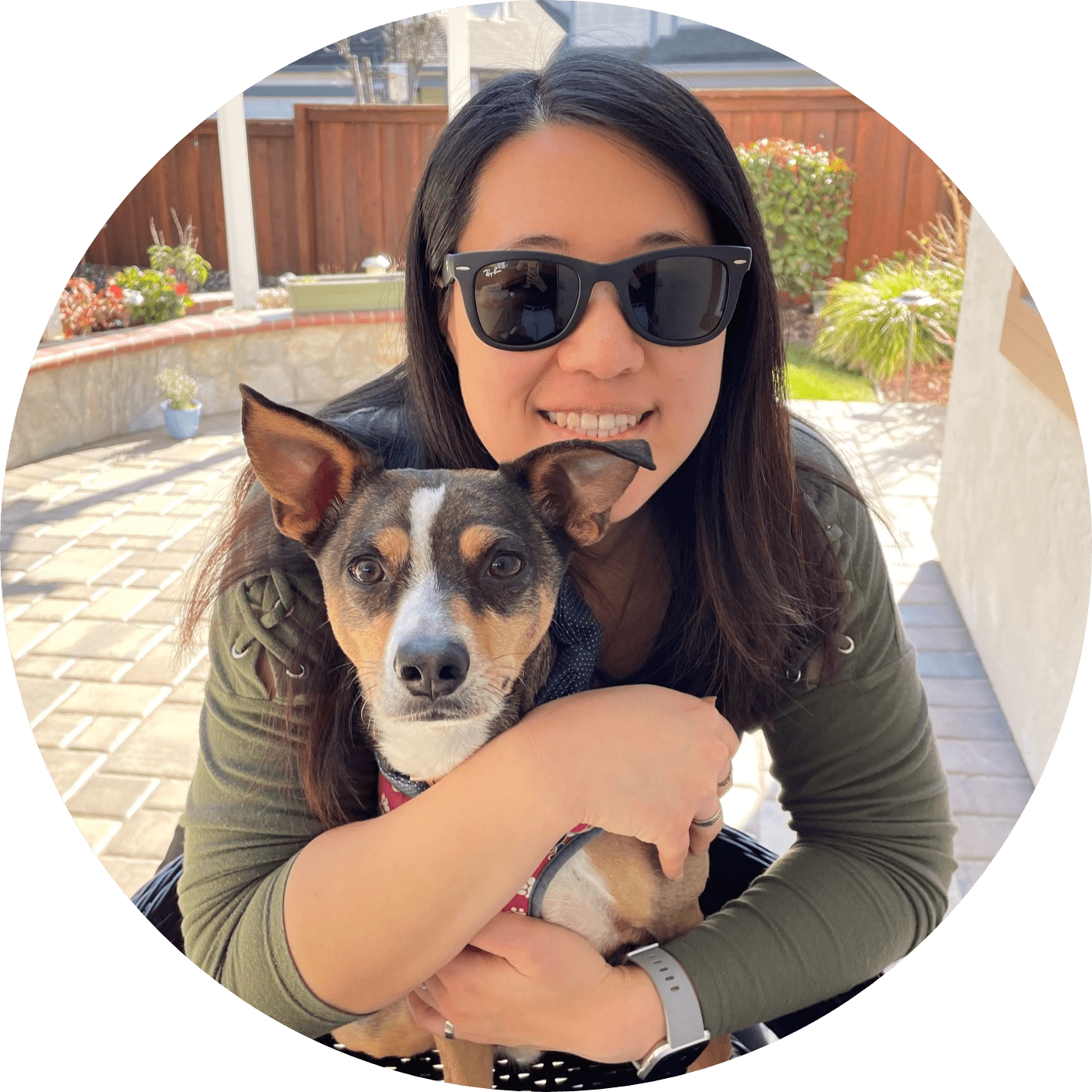 Dr. Sabrina Kong graduated from the Royal Veterinary College in England in 2016 and has been working at a small animal clinic in Northern California since then. She grew up in the Bay Area and got her bachelor's degree from Cal Poly San Luis Obispo. She also became a Certified Canine Rehabilitation Practitioner through a program at the University of Tennessee.
When she isn't in the clinic taking care of her four-legged patients, she enjoys traveling and trying new foods with her friends and her three-legged dog, Apollo. She adopted Apollo from her clinic when he was a puppy with numerous health issues. Dr. Kong truly cares about taking care of animals.