You've chosen to get a Maltes, and now you're in search of Maltese breeders in California. Congrats! The family is thrilled, and though what sounds like the biggest step is over, the real work begins. California has no shortage of places to find dogs, though they're not all created equal. As a future owner, finding the right breeder is more critical than narrowing down the breed.
Finding a reputable breeder is almost like looking for a needle in a haystack. Unfortunately, there are few and far between, which makes doing good research all that more crucial. Getting a dog from a proper breeder makes all the difference. Every breed has its specific characteristics and temperaments, which is something a knowledgeable breeder will maintain. Though it might take longer to get the puppy of your dreams, it's worth spending the time.
Before scrolling down this list of Maltese breeders in California, check out these other dog breeds: Best Bichon Frise Breeders in California and Best Pomeranian Breeders in California.
What Makes a Good Maltese Breeder?
Before launching into the top Maltese breeders in the state of California, it's essential to understand what makes a good breeder. Backyard breeders are a common occurrence and one of the reasons breeds fall to ruin over time.
Some of the indicators of a good breeder:
When choosing a puppy, the breeder greets you at their home rather than a neutral location.
Puppies get a chance to live at home among the family and get handled often. This gives them the advantage of growing up friendly and relaxed.
The dog parents are at the same site, and you'll get a chance to meet them. Of course, sometimes it's possible only to meet the mother, but that is very important.
Puppies and their parents live in a healthy and clean environment.
All puppies get taken to the vet quickly, and paperwork is available to show any vaccinations or procedures.
There is only a handful of puppies available with a small number of litters in a year. Breeders protect the dog's parents by controlling reproduction carefully. So, you'll likely run across a waitlist.
The breeder will not release the puppy until they are at least eight weeks old.
Positive past referrals.
Breeder potentially took part in dog shows and can prove this information.
A reputable breeder is knowledgeable about the breed of their dogs, providing as much information to potential owners as possible. They will take an interest in where the animal goes and have no problem with follow-up questions.
Now, on to the fun part of finding the right breeder to get a Maltese.
Maltese-Related Guides: Maltese vs. Shih Tzu and Maltese vs. Maltipoo.
Maltese Puppies For Sale in California
Read on to find out the best Maltese breeders in California. We listed contact information right below each Maltese breeder for you.
Maltese Product Recommendations: Best Dog Foods for Maltese Tear Stains and Best Dog Purse.
1. PuppySpot's Maltese for California
First on the list of Maltese breeders in California isn't a single breeder but an entire marketplace. If you're searching for a Maltese companion, then keep in mind that breeders on PuppySpot are mostly reputable breeders. PuppySpot requires all Maltese breeders to go through a scanning process before being able to list the puppies. At PuppySpot, you'll save hours on your search, and it's less of a hassle going through one breeder at a time. You can utilize PuppySpot's filters and find a specific dog's age, color, coat type, etc. We highly recommend checking out PuppySpot before continuing on your journey for a Maltese companion.
PuppySpot Details
2. Richelieu Maltese
Recommended by the American Kennel Club, Richelieu Maltese is a top breeder since 1980. For over 30 years, they've been the Breeder of Merit in Northern California. In addition, Richelieu Maltese is the home of the 2007 American Maltese Assn National Specialty Best in Show winner. Small but reputable, Richelieu Maltese breeds the dogs right in their home near San Francisco, California.
Taking pride in each puppy, the breeder doesn't let the puppies leave home until they are at least 12 weeks old. At ten weeks old, the puppies receive veterinary care to stay updated on their vaccination and all puppy-related treatments. Then, puppies get sent to their forever home with their history information and a 30-day puppy health insurance plan.
Richelieu Maltese puppies are all bred from AKC Show Champions, who were judged as the best quality. Staying true to AKC standards, the puppies in each litter become registered members. The Richelieu Maltese website explains that they don't condone any mixed breeding, ensuring their puppies remain purebred. Then, with a limited number of litters each year, they ask specific questions upfront to get placed onto their waitlist.
Richelieu Maltese Details
3. Malta Angel Maltese
Only 90 minutes from the San Francisco Bay Area, Malta Angel Maltese breed Maltese puppies with American Kennel Club Standards. An AKC Breeder of Merit, Malta Angel Maltese, is a proud member, vice president, and Board member of the American Maltese Association, the AKC Maltese Parent Club. The 2011 World Dog Show Winner breeder, MatlaAngel Maltese, takes great pride in their exceptional and elegant dogs.
Socialization is an essential aspect of puppy development, which is why this breeder has their puppies at home. Early socialization makes for dogs with sweet temperaments, which distinguishes the Maltese breed from all others. The gallery posted on their site gives an insight into past litters. Previous owners also send in pictures, proving this breeder has a wonderful reputation among Maltese lovers.
Malta Angel Maltese Details
4. Alexis Maltese
Located in Sacramento, California, Alexis Maltese breeders are small hobby-breeders who attend conformation events with the occasional litter of puppies. Members of the California Central Valley Maltese Club, Inc. and the American Maltese Association, Alexis Maltese is dedicated to the breed and the published code of ethics. Alexis Maltese breeds puppies only when the breeding results in puppies with desired traits that enhance the Maltese breed.
The operation is small scale with no announcements of upcoming litters and a current waiting list. However, the website contains pictures of past shows and litter. This gives potential new owners an overview of the type of puppy they can expect from any new upcoming litter. With their strict adherence to the standards set by the AKC, Alexis Maltese puppies are the Maltese everyone expects. Their site also states they never attempt to breed any teacup puppies, further showing their high standard of care.
Alexis Maltese Details
5. Rijes Maltese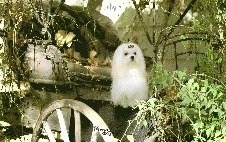 The journey to Rijes Maltese started in 1987 with the purchase of their very first Maltese puppy. A member of the American Maltese Association, Nor-Cal Toy Dog Fanciers, and the California Central Valley Maltese Club, Rijes Maltese adhere to the AKC's standards and ethics. In addition, taking part in various dog shows means their breeding program is geared toward show dogs.
Rijes Maltese sometimes has puppies and retirees that look for forever homes, but the amounts are limited. With each Maltese personality, RIjes Maltese has a rule against shipping any puppies or retirees, requiring potential owners to see the dogs in person. The website houses a variety of information concerning potential puppies and current dog parents and shows dogs. Pictures show what types of puppies result in their litter. Puppies come to their new owner with decades of knowledge, not sooner than 12 weeks old, and a limited AKC registration.
Rijes Maltese Details
Conclusion For The "Best Maltese Breeders in California"
Finding the right breeder can take time, sometimes even a year or more. However, waitlists are the name of the game at reputable breeders, which has to be embraced in the pursuit of a forever puppy. The breeders above are all vetted and reputable breeders who work with the standards set by the AKC. Breeders who adhere to AKC standards have puppies who are typically Maltese, keeping up with the breed.
This means that if you find a reputable breeder, the puppy you end up with at home will have the expected look and temperament. For Maltese, this means a sweet, loving companion who has bouts of energy and becomes a companion their whole life. Even if it's a year or more, taking the time is the right step to maintaining the breed and inviting the correct type of dog to your home.
For more articles with mentions of the Maltese dog breed, check out:
Learn more about this adorable tiny breed by watching "The Maltese Dog – Character, Care, and Health" from AnimalWised down below: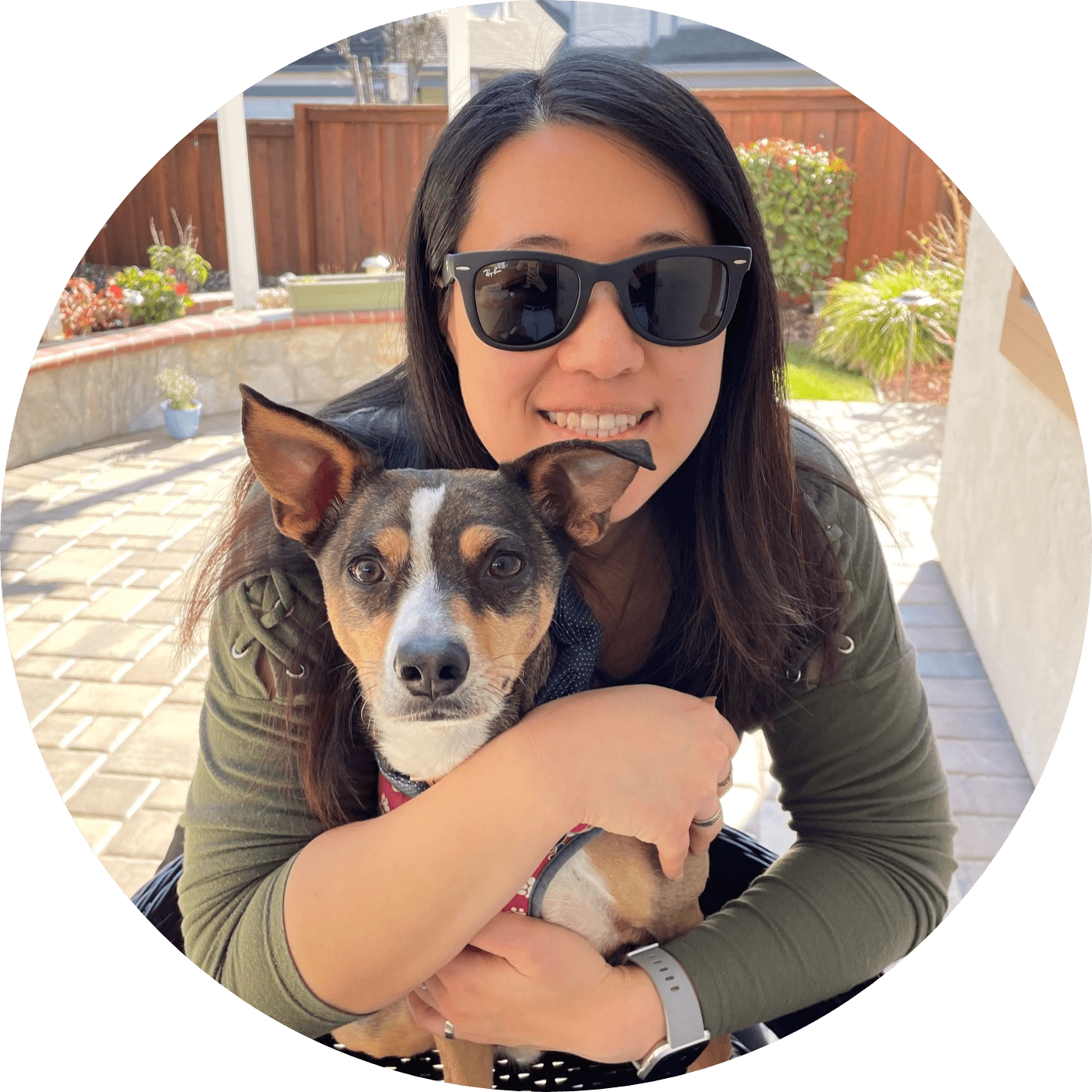 Dr. Sabrina Kong graduated from the Royal Veterinary College in England in 2016 and has been working at a small animal clinic in Northern California since then. She grew up in the Bay Area and got her bachelor's degree from Cal Poly San Luis Obispo. She also became a Certified Canine Rehabilitation Practitioner through a program at the University of Tennessee.
When she isn't in the clinic taking care of her four-legged patients, she enjoys traveling and trying new foods with her friends and her three-legged dog, Apollo. She adopted Apollo from her clinic when he was a puppy with numerous health issues. Dr. Kong truly cares about taking care of animals.