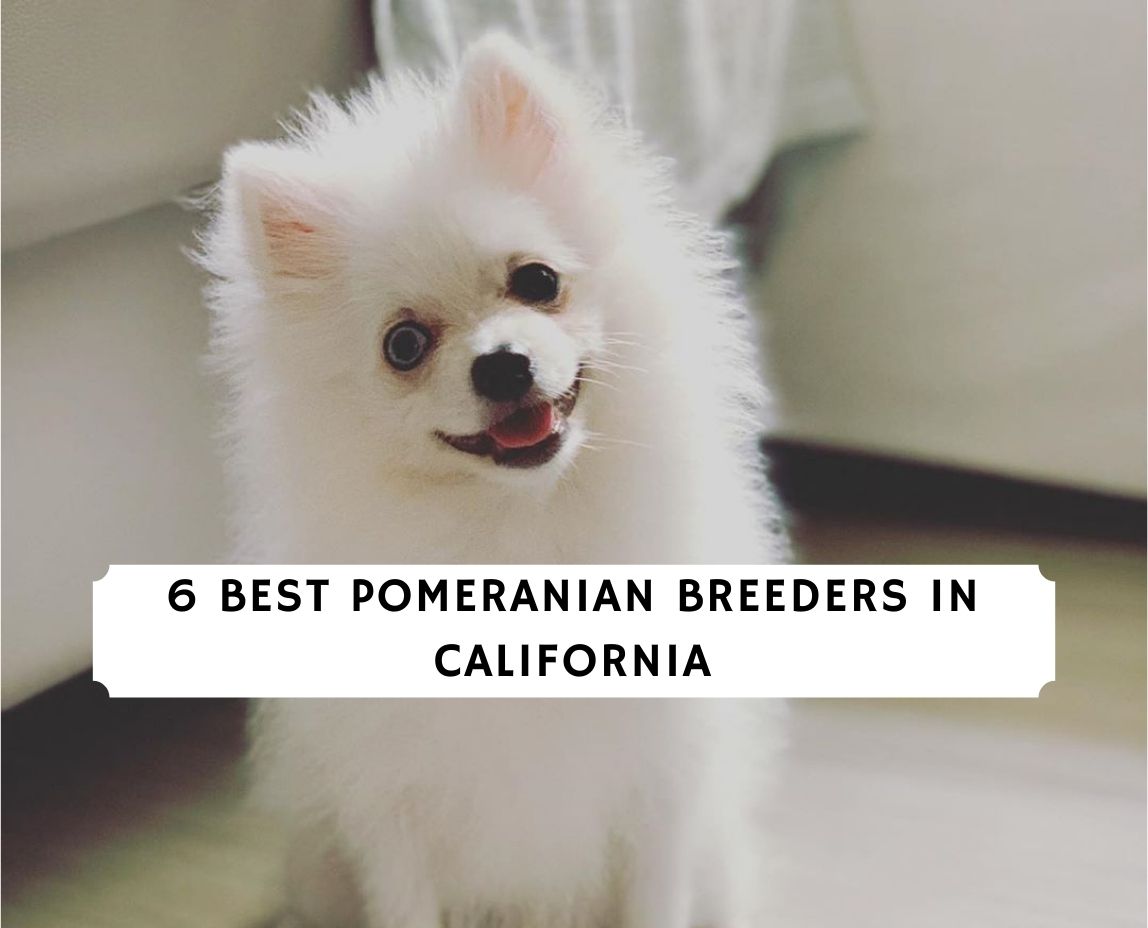 Pomeranians are the quintessential fluff ball. They are a small dog breed that is in high demand because they are adorable, intelligent, and tiny. According to the American Kennel Club (AKC), Pomeranians rank 23rd for the most popular purebred dog breed. You'll see a plethora of Pomeranian breeders in California, but not every breeder is reputable.
Pomeranian Breeders in California Near Me
There are a lot of breeders out there that are irresponsible and just plain bad breeders looking to make some quick cash. They don't care for any of their Pomeranian puppies in California and they don't have their dog's health and temperament tested. This makes finding a reputable Pomeranian breeder in the Golden State difficult without a significant amount of research.
We did some of the leg work for you and found the 6 Best Pomeranian breeders in California that put the time, money, and effort into producing healthy and happy Pomeranian puppies for their forever families. If a breeder appeared to be a puppy mill or backyard breeder then they did not make our list.
However, ask some questions before you commit to a puppy and even ask for a video of the facilities. Many California breeders are not allowing home visits due to health concerns and the recent string of robberies among breeders. However, some breeders will FaceTime with you to give you a virtual tour of their facility. In addition, verify their health checks, any puppy warranties, and past testimonials before committing to a deposit on a puppy.
Other articles you will like: Yorkie Breeders in California and Corgie Breeders in California.
Premier Pups is our best Pomeranian breeder in California because they make getting a puppy easy. They are considered to be among the top websites where you can go and adopt a teacup Pomeranian puppy. In particular, they're known for offering one of the best adoption experiences, a process in which you take a very important and participating role.
Premier Pups are one of the nation's most trusted and well-respected dog breeder companies. They have quite a long track record of helping families find their dream puppy while also maintaining a high-quality standard.
Premier Pups strives to keep you at the center of your puppy's adoption process. They look to offer something unique and special by making sure people experience the same range of emotions they would experience if they were doing the adoption process through physical means.
Services
Healthy Puppies: Every puppy on the Premier Pups website is bred to the best quality and standards. The breeders are dedicated to ensuring the puppies are healthy and well trained by the time they are adopted.

Accessibility: Regardless of where you live in the US, Premier Pups can send your pup right to your doorstep.

Guarantee: Every puppy comes with a 10-year health guarantee, well above the industry standard.

Tests: To ensure puppies' health, DNA and blood tests are performed.
Pomeranian Breeder Details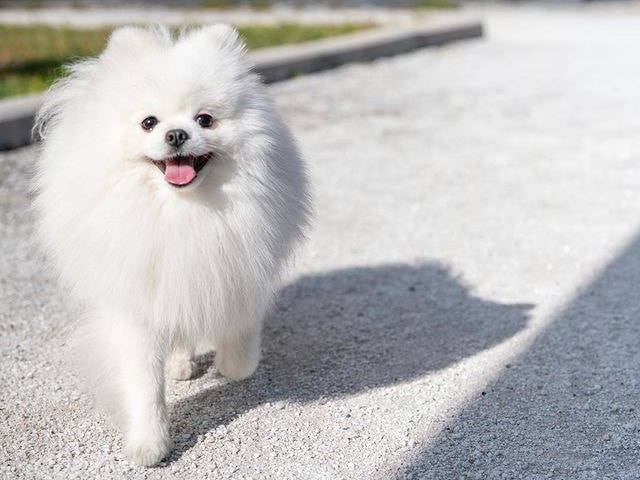 PuppySpot is next on our list of the top Pomeranian breeders in California. Essentially, they've created a network of reputable breeders that are registered, licensed, and thoroughly screened according to American Kennel Club (AKC) standards. This helps you avoid Pomeranian puppy scams and getting an unhealthy puppy. With their "no puppy mill" promise, you also get an ethically sourced Pomeranian puppy in California that isn't from a backyard breeder.
If you have ever tried reaching out to Pomeranian breeders in California, then you know that they can have an extremely long waitlist. A huge benefit to shopping through PuppySpot is that they have Pom puppies available today. You can easily sort by gender, age, size, and coat color to find the perfect Pomeranian for you. If you're someone who doesn't want to talk to several Pom breeders in California only to be put on a waitlist, then we highly encourage you to check out PuppySpot. We have had a great experience using them.
Pomeranian Breeder Details
3. Candi Colored Poms California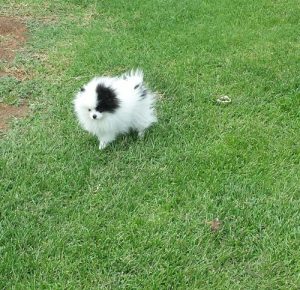 Candi Colored Poms California has been active in the world of Pomeranians one way or another for many years. The owner of this breeding operation spent many years involved with rescue work before becoming a breeder of rare colored Pomeranians. Even with adding the breeding aspect, she is still actively involved in a Pomeranian rescue.
Dog rescues and breeders don't usually go hand and hand, but this is an aspect that makes her a very responsible breeder. When dealing with Pomeranian breeders in California there is always a genetic trait they seem to be breeding their dogs for. With some breeders it is size, while for others it is face shape, fur, or color. However, Candi Colored Pomeranian's breeds specifically for health. They want the dogs to be as healthy as can be with a good temperament to match.
Breeding Pomeranian puppies in California for health is something that sets them apart from puppy mills and irresponsible breeders. If you would like to schedule a visit then you can call and request an appointment to see the breeding facilities.
They do have Pomeranian puppies and rescues for sale and adoption on an ongoing basis. However, if you are looking for a specific color and don't mind waiting, then you can get on the waiting list. All you need to do is send an email to the owner with what you are looking for. You will be contacted if that color puppy becomes available.
Pomeranian Breeder Details
4. Riviera Pomeranians Northern California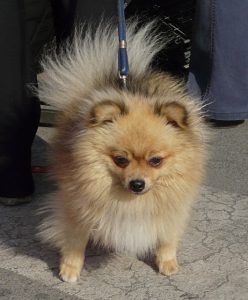 The Riviera family is a hobby Pomeranian breeder from Northern California that does this job for the love of the dogs. This is not their main job so they don't do this for the money. That is a good sign that a Pomeranian breeder is reputable: they care about creating the best possible show dogs that conform to the AKC standards. Yes, they make a small profit, but often a female Pomeranian will only have one or two litters throughout her lifetime so it often is not a profitable endeavor.
Because they are committed to breeding healthy Pomeranian puppies in California and care for their breeding adults, they don't mind spending the money necessary for a healthy pregnancy and delivery. The puppies they sell cost anywhere between $2500 and $4500 depending on whether or not the dog is a companion pet or a show dog. There is a plethora of information on their website about their breeding operation as well as the Pomeranian breed in general.
You will need to sign a contract when you pick up your puppy. This includes a health guarantee and what will be required of the new owner. They also address home visits and they do not have an open-door policy. Due to recent scares and robberies that breeder friends have experienced, they no longer allow people that have not put a deposit down to see the puppies and facility. This also makes sense because they use their home in northern California as the main place to raise their puppies.
If you have placed a (non-refundable) deposit down on one of their Pomeranian puppies in California, you can Facetime with the kennel and "meet" your puppy. If the owner is comfortable then you can have a meet and greet under strict hygiene standards.
Pomeranian Breeder Details
5. Beach Party Poms Southern California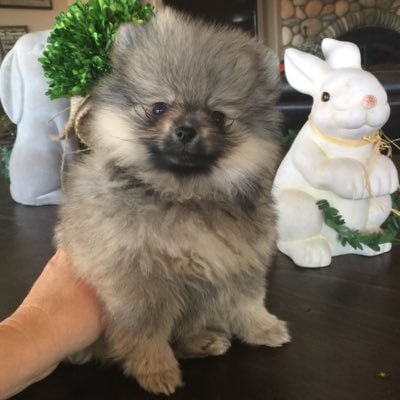 Beach Party Poms can be found in the southern California area, right near the beach! The Pomeranian puppies are adorable, healthy, and beach-ready for when their forever family comes for them. Even though they are close to the beach, they don't live in the city, so the breeding adults and puppies have room to play in a rural setting.
Beach Party Poms puppies grow up around children and other pets so they are socialized and ready to be in the family that is right for them. This is a small family operation and the adult dogs are members of the household.
The website updates potential buyers of litters that will be coming soon. There is a waitlist and a deposit, and you'll need to communicate with the breeder on the exact price to purchase a dog. There is ample contact information on the website for you to contact them and obtain the information. In addition, they are able to be found on Facebook and Instagram where they frequently post pictures of their Poms. Those pages are updated regularly and the kennel team is responsive to messages.
Pomeranian Breeder Details
6. Precious Poms Northern California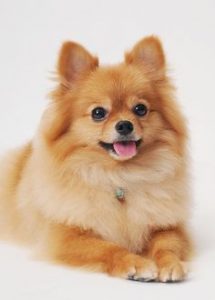 Precious Poms is located in Sacramento, California, and is a small hometown breeder of perfect, healthy, happy Pomeranians. These Pomeranians are all AKC-registered and adhere to AKC breeding standards. If there is a specific puppy that won't come with registration then the breeder will give that information in advance. They strive to be transparent with all potential buyers.
There is a waiting list for these Pomeranian puppies as this is not a high-volume breeder. They do have several females and two males that are part of their Pomeranian breeding program. This doesn't mean that there will be a large number of puppies, though, as Pomeranians typically don't have large litters. In fact, a litter of three would be considered big for a Pomeranian puppy due to their smaller size.
Precious Poms has a home visit policy that they outline on the website so there is no question about what they allow. Similar to other Pomeranian breeders in California on this list, they have discontinued home visits. There have been puppy thefts recently and they don't want to put their family or their dogs at risk. They can provide pictures and videos of the facilities and meet you in a public place for you to meet their Pomeranian puppies in Northern California.
They kennel offers a one-year health guarantee on all of their dogs. However, this only applies to congenital defects that are found within that year. This can be revoked if the owner has not taken the puppy to the veterinarian to be checked within three days of being home. Contact Precious Poms for more specifics and information.
Pomeranian Breeder Details
7. Mystical Pomeranians California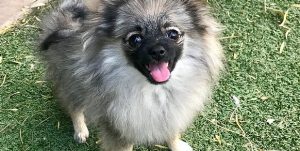 Mystical Pomeranians specializes in rare and exotic colors of Pomeranians. If you want your puppy to have a unique coloring that is unlikely to be found on any other Pomeranian, then you should contact this breeder.
Mystical Pomeranians has kennel facilities that are right next to their house where they raise their puppies in La Grange, California. La Grange is located in northern California and is just east of Modesto. There are photos on the website that show where the adult dogs live and are groomed.
They do have a waiting list for Pomeranian puppies in California and you'll have to contact them to get on the list. We suggest calling or emailing this breeder if you are interested. If you don't live in the area then they will ship the Pomeranian puppies for an extra fee. You will just need to arrange this with them for a delivery date in advance. All of the puppies go home with a fun gift basket in addition to the typical shots and dewormer that puppies leave with.
Pomeranian Breeder Details
Location: La Grange, California
Address: 3096 Pepito Dr, La Grange, CA 95329
Email: kkrafts95@aol.com
Website: Mystical Pomerians California
Telephone: 209-852-9912
Conclusion for Pomeranian Breeders in California
Pomeranians are an extremely popular dog breed in California. Choosing a reputable breeder will be one of the hardest choices you make. Remember, you'll have to make a good choice because your new puppy will likely live for over 13 years. Purchasing a Pomeranian puppy in California from a puppy mill or backyard breeder could result in severe medical issues down the line. Always make sure to do your own due diligence and find reputable Pomeranian breeders in California.
Check out these other articles: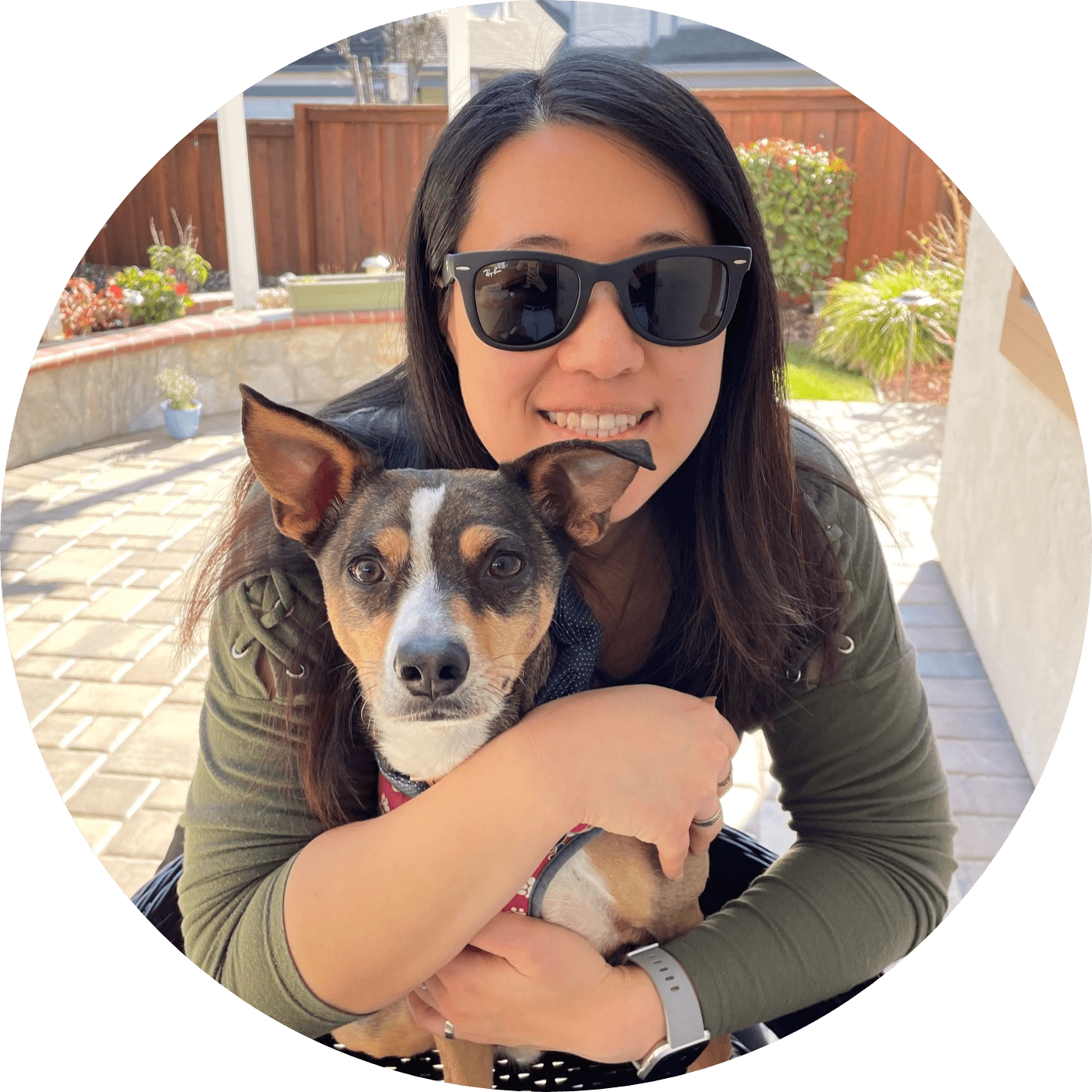 Dr. Sabrina Kong graduated from the Royal Veterinary College in England in 2016 and has been working at a small animal clinic in Northern California since then. She grew up in the Bay Area and got her bachelor's degree from Cal Poly San Luis Obispo. She also became a Certified Canine Rehabilitation Practitioner through a program at the University of Tennessee.
When she isn't in the clinic taking care of her four-legged patients, she enjoys traveling and trying new foods with her friends and her three-legged dog, Apollo. She adopted Apollo from her clinic when he was a puppy with numerous health issues. Dr. Kong truly cares about taking care of animals.