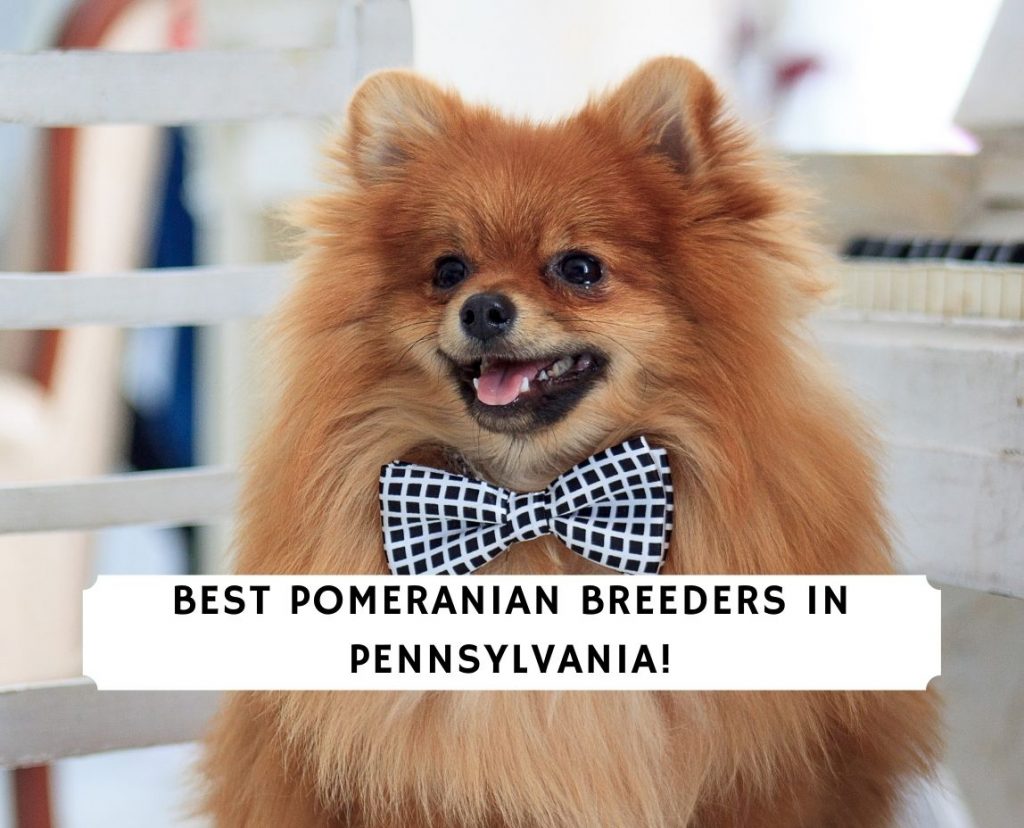 Since you're looking for the best Pomeranian breeders in Pennsylvania, here's a little fun fact for you about this dog breed. These tiny puppies of love originally descended from large sled dog breeds. Pomeranians weigh between 3 to 7 pounds, but this bubbly dog has a personality the size of Pennsylvania. They make a great companion pet which is why you'll sell many Pomeranian puppies for sale in Pennsylvania. However, purchasing from the right breeder is key if you want them to live a long life.
Check out these other articles: Chihuahua Breeders in Pennsylvania and Maltese Breeders in Pennsylvania.
Pomeranian Puppies For Sale in Pennsylvania
If you're residing in Pennsylvania and looking for a companion to fill your home with love and warmth, here's a list of Pomeranian breeders in Pennsylvania. It's important that you purchase a puppy from a reputable breeder who is health testing their dogs and socializing them from an early age. Healthy Pomeranians will easily live 10+ and make a great companion dog.
1. Albright's Pomeranians
First on the list of Pomeranian breeders in Pennsylvania is Albright's Pomeranians, run by Stephanie Lease. Albright's Pomeranians is located in Boyertown, Pennsylvania, and they are a small in-home breeder of Pom puppies. They maintain a daily interaction with their puppies and they aim to improve their poms with each generation, focusing on health, personality, and conformation.
The Pomeranian breeder has been dreaming about setting up her kennel ever since a kid. She would draw blueprints of her kennel layout, deciding which of her favorite breeds to take on. Though she is an ardent lover of Shepherd's, their size makes it an inconvenience to her.
She has raised Pomeranian puppies in Pennsylvanian in her living room and has used these enrichment methods: household desensitization and potty training. Her Pomeranian puppies come with up-to-date shots and several rounds of deworming. They also come with a one-year health guarantee, with its terms and conditions. If you're interested, you need to apply and provide information about yourself and what you want. After reserving a Pomeranian puppy, you'll have to visit the breeder to pick them up.
Albright's Pomeranians Details
2. Delpom's Pomeranians PA
Located in Brookville, Pennsylvania, Lisa Delp is the proud breeder behind Delpmom's Pomeranians. She has owned poms for 22 years now and her first being a black female called Shadow. She finds the breed intelligent, playful, cheerful, and perky. Her page is brief but shares all the required information on the Pomeranians she breeds. She has a dedicated section for healthcare and guarantee. Additionally, she provides the feeding plan for new puppies and provides lemon law for all her puppies sold.
What is a lemon law? It is a declaration that provides the guarantee that their Pomeranian puppies are in good health. If not, they will accept them back and refund the purchased amount. All her Pomeranian puppies for sale in Pennsylvania are all up to date with shots. The information is provided in a folder along with some dog food and dewormer. They come with pickup and multiple delivery options too.
Delpom's Pomeranians Details
3. Prince of Poms Pennsylvania
The Pom breeder, Dawn, bought his first Pomeranian in 2004 and named him Prince, who soon became her little best friend. Then, in 2010, she bought a little girl called Diamond, after which she began the pom breeding program (2011). She never used Prince for breeding but named the site in his honor. Dawn raises her Pomeranian puppies in her home, and they are loved and played with every day. She treats her dogs like children.
She expects the new owners to take care of them with the same love and affection. Her goal is to provide perfectly healthy, happy, and socialized Pomeranian puppies to loving homes and show rings.
She is a legally registered business in Pennsylvania and has a strong stance against pet stores and puppy mills. She welcomes any interested puppy-parent to come and see her kennels and how she raises them. She is a proud member of the American Pomeranian Club and The Pomeranian Club of Greater Baltimore.
Prince of Poms Details
4. Carleez Poms Pennsylvania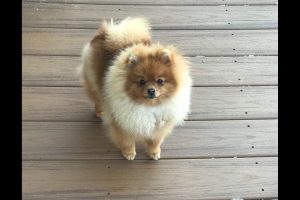 The breeder Carol Leemhuis created the name 'Carleez' by combining her name with her best Pom buddy Zeke, Car-Lee-Z. That is an indication of her love for her dog. Her hobby isn't just breeding dogs but also taking them for dog shows. Carleez Poms remains small in number solely by choice. They are situated on an eight-acre land where the poms have ample space to run around and bark their lungs out.
Any pets available are sold spayed or neutered contract and limited AKC registration. Even though girls and boys puppies both make excellent companion pets, she prefers boy dogs. Boys are more devoted, more affectionate, and with more pleasing attitudes. Carol treats all her Pomeranian puppies in Pennsylvania as her children, and they live in the house with her and her family. She even lets several of them sleep on the bed at night. She aims to better the breed for the future and has the Pomeranian Standard written by the American Pomeranian Club and approved by the AKC.
Carleez Poms Details
5. Priceless Poms Pennsylvania
Last on the list of Pomeranian breeders in Pennsylvania is Priceless Poms. Bradley Stauffer is the breeder behind Priceless Poms and has been breeding since 2015. They also breed Labrador pups. Based in Tower City in Pennsylvania, he has been raising Pomeranian puppies as a hobby and loves doing it. Bradley's goal is to raise quality poms that are perfect for a family, making a great pet. They're available on Telegram and have put up pictures and information about themselves and their previous litters.
They're an AKC certified Pomeranian breeder, and Bradley encourages all potential puppy owners to do their research before adopting and keeping all their questions ready for the breeder when they call or meet him.
Priceless Poms Details
More Information About Pomeranian Puppies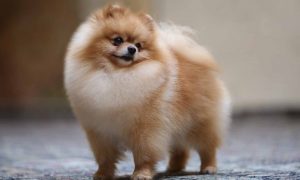 It is the tiniest of the Spitz family of dogs and is perfect for those families who have a small home without a backyard. Since they are not bred dependent on others, they make great pets for older people and busy people. Don't go on their size – they have been bred down from a 50-pound dog to a tiny cloud of cotton candy – but in their heads, they still think of themselves as large. They have a thunderous bark and don't know when to stop. So your neighbors can have some trouble with that. If you train them early on how and when to stop barking on command, they can grasp information quickly at that age.
Pomeranians are intelligent little munchkins that are quick to learn new tricks. But you must establish your authority, or else they'd soon take over you and have you run around a stick instead. Pomeranians are energy balls – they love walks, new people, and new sights and smells. They're true extroverts. They make brilliant therapy dogs and comfort the sick and elderly in hospitals and nursing homes.
Conclusion For Pomeranian Breeders in Pennsylvania!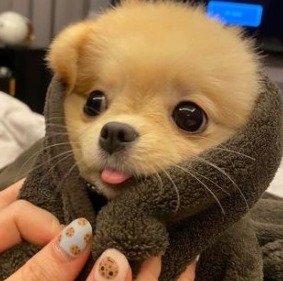 You might want a puppy on an impulse but might regret it once you've made the decision and finalize the puppy. You've probably realized a bit late that there are so many responsibilities to take when you bring home this bundle of joy, just as you would your child. Like many grooms get cold feet on their wedding night, some pet owners could get cold feet too. So, before you make a final decision, I request you to do your research thoroughly well. Bringing a puppy to your house is a lifelong commitment to providing them with love and care.
Finding a good breeder is another crucial thing. It would be best if you met the breeder personally. Meeting them gives you an idea of their nature, how they've raised your pup, the pup's parentage, and so many other factors required for a healthy puppy. Just as babies are fragile, Pomeranians need their mother's milk and warmth for at least eight weeks, with proper interaction with their breed and socialization. A poorly exposed pom may not act normally while growing up.
Putting a large bowl of dog food for your pom while you're away at work isn't wise. They may end up overeating – adding more weight and increasing health issues. Smaller, frequent meals are advisable – and that means frequent pooping too. So you must properly poop train your puppy. Pomeranians are energy balls and require a medium to channel all that energy. Getting them to exercise 3 times a day is ideal. If your lifestyle doesn't permit you to give them that time, you might want to reconsider the breed.
The amount you pay for your pom is not the end of the deal. You become a parent for the rest of their lives – and that includes all the expenses – the major being on vaccinations and health check-ups. Some are prone to developing alopecia, so that would take a few of your funds. But that should not discourage you but make you aware of your finances before you take the plunge. We hope this guide will help you bring home a companion from this list of Pomeranian breeders in Pennsylvania!
If traveling to these Pomeranian breeders in Pennsylvania is too far, you can check out our recommendations from other states:
To learn more about the Pomeranian dog breed, watch "All About The Pomeranian – Characteristics and Care" from AnimalWised down below: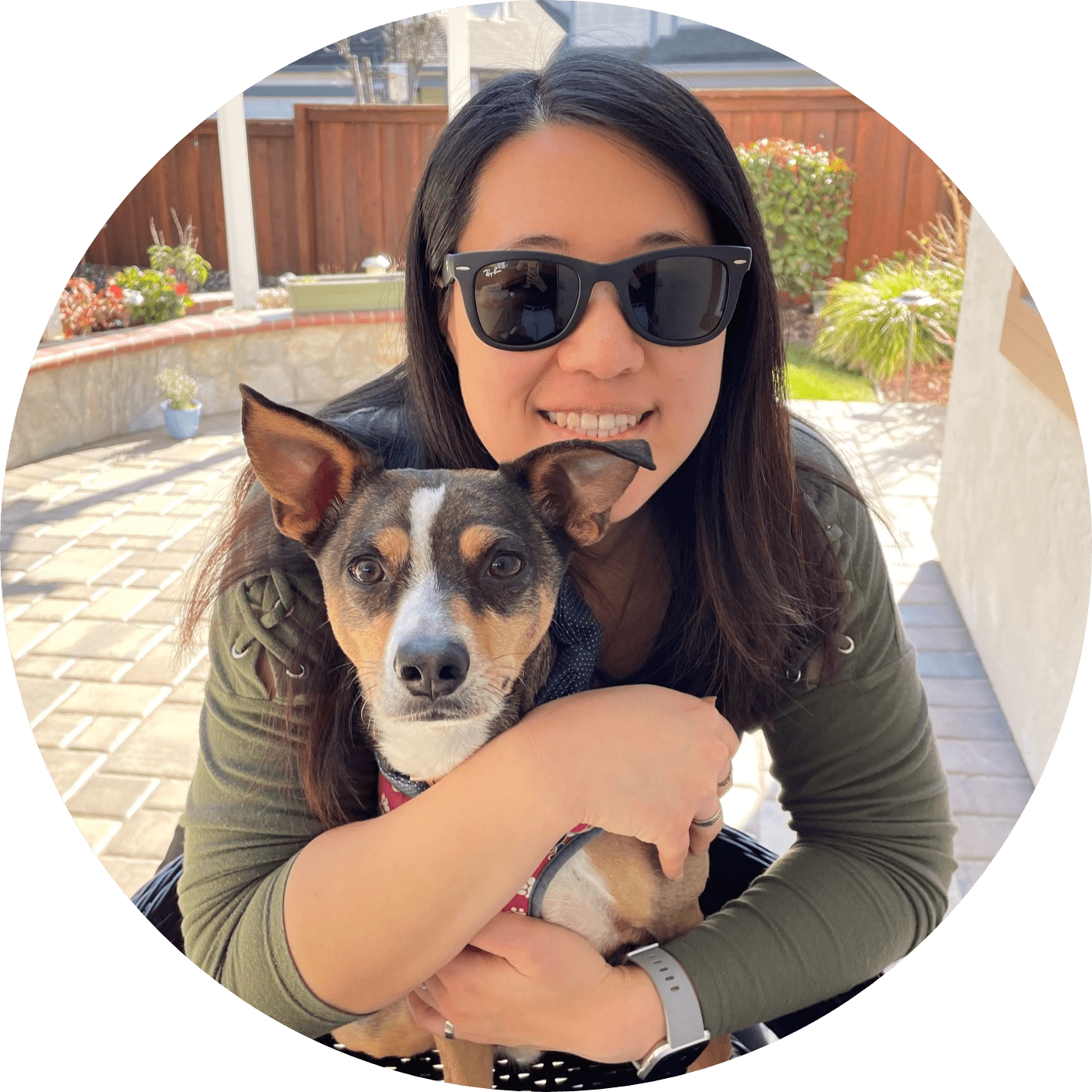 Dr. Sabrina Kong graduated from the Royal Veterinary College in England in 2016 and has been working at a small animal clinic in Northern California since then. She grew up in the Bay Area and got her bachelor's degree from Cal Poly San Luis Obispo. She also became a Certified Canine Rehabilitation Practitioner through a program at the University of Tennessee.
When she isn't in the clinic taking care of her four-legged patients, she enjoys traveling and trying new foods with her friends and her three-legged dog, Apollo. She adopted Apollo from her clinic when he was a puppy with numerous health issues. Dr. Kong truly cares about taking care of animals.