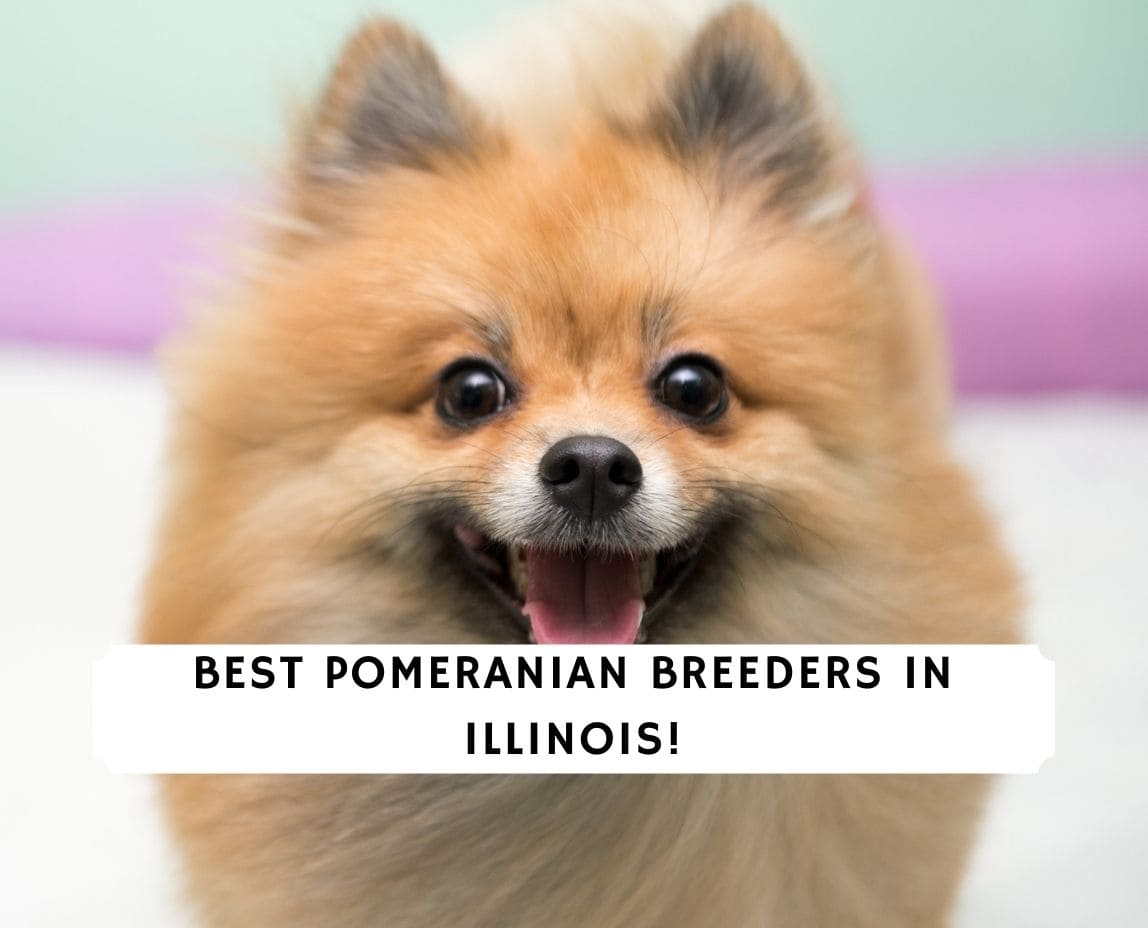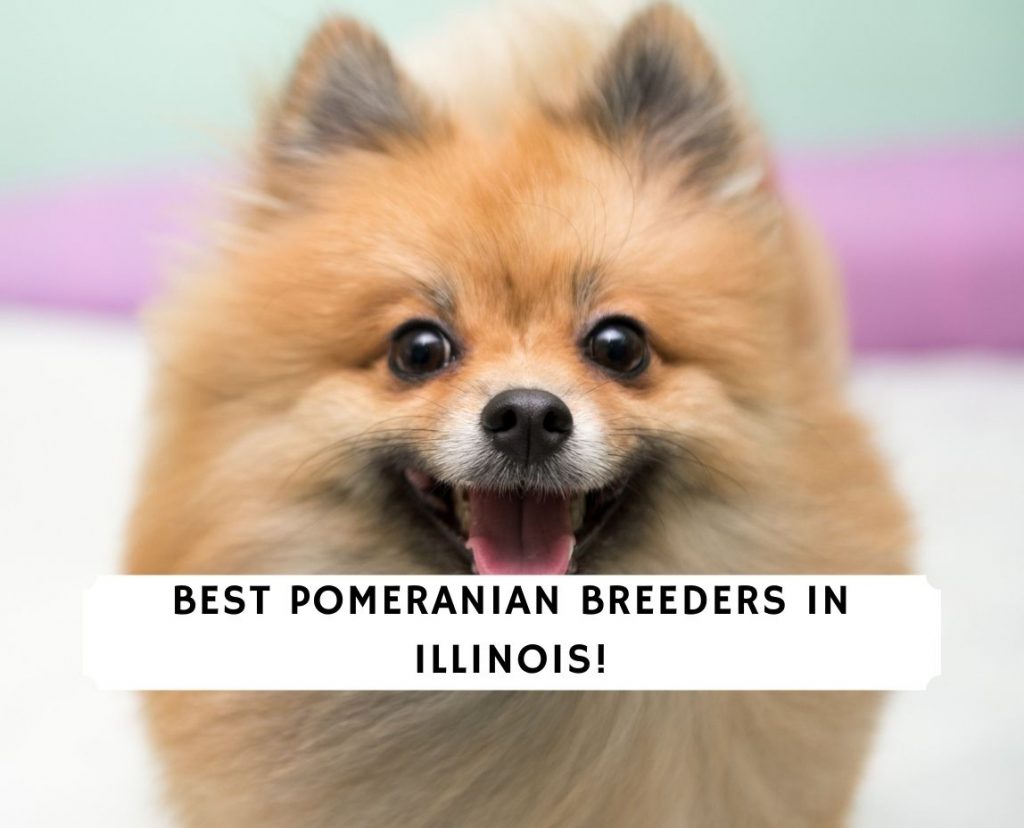 If you're searching for the best Pomeranian breeders in Illinois, then you've come to the right place. Pomeranians are a clever little foxy-faced breed of dog that claims the 23rd spot on AKC's popularity ranking. You'll find tons of Pomeranian puppies for sale in Illinois, but it's important to purchase from a reputable breeder since they will live for over 10+ years.
Other articles you might like: Shih Tzu Breeders in Illinois and Corgi Breeders in Illinois.
Pomeranian Puppies For Sale in Illinois
When searching out breeders who specialize in the Pomeranian breed, be sure their breeding program includes temperament testing. Many puppy mills and backyard breeders are just in the business for making money haven't been paying attention to their puppy temperaments which produces dogs that are not well-mannered.
When you find a quality Pomeranian breeder, you should expect to pay between $500-$1,500+ for a puppy. If you get into superior pedigrees, Pomeranian puppies for sale in Illinois are between $3,000 and $10,000.  Continue reading as we have discovered a few Pomeranian breeders in the state of Illinois that you can start your search with.
1. Sapphire Designer Dogs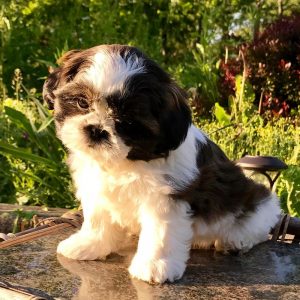 The first on the list of Pomeranian breeders in Illinois is Sapphire Designer Dogs. Here at Sapphire Designer Dogs, you will find a family who is licensed dog breeders. Their ranch is situated on 6 acres of preserved wildlife habitat and headed up by John and Anne, along with their children, who are all part of the love and care that goes into caring for every animal that is lucky enough to reside with them until their forever homes are found.
Having had experience with getting scammed by so-called "breeders" who had been getting their Pom puppies through puppy mills, John and Anne decided to become Licensed Dog Dealers who have received lots of praise for the puppies they have rehomed. Being "dog dealers" means they are not breeders themselves. Rather they interview and carefully screen people who are in-home breeding locally in a humane and caring way, and then offer a home, on their ranch, to those litters.
Those Pomeranian puppies are provided veterinary assistance and consistent socialization with both animal and human companions during life at Sapphire. Due to this individualized care, when the Pom puppies find the perfect and right home, the transition is smooth and easy for everyone involved. John and Anne do undertake a small breeding program for Pomeranians and a new popular mix called Pomsky's (a Pomeranian and Husky mix). Their dams and studs are available to view through their website. You can even take a peek at the other purebred and mixed, non-shedding, and hypoallergenic breeds that are available to new homes.
With each puppy that comes from Sapphire Designer Dogs, you will receive a 1-year health guarantee, current vaccinations, and a puppy kit complete with grooming items, food, puppy toys, a leash, harness, pee pad, and feeding bowls. They make it simple to reserve a Pomeranian puppy seen on their site with an online deposit through PayPal for $295. However, first call to receive confirmation that the puppy is still available. You are then requested to come to the ranch and spend time with your chosen puppy to ensure you two are the right fit for one another before going further into the purchasing process.
Sapphire Designer Dogs Details
2. Pomarazzi Pomeranian IL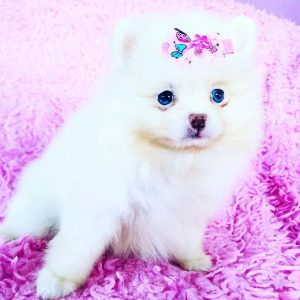 As a 15-year Pomeranian breeding veteran, Lora has put all of her heart and soul into providing purebred Pomeranian puppies that possess amazing show-grade pedigrees at Pomarazzi Pomeranian. These qualities and characteristics she has worked to preserve in the Pomeranian breed have brought her clients ranging from supermodels to singers and actors to everyday families. Repeat clients have loved their first fur baby so much that they came back for another, and a 10% discount is given! It is not hard to see why clients are referred to and come back again when you look at all the photos of past and present puppies on the website and Facebook page.
None of Lora's dogs are kenneled or crated, and to make their lives more ideal, they have 5 acres of property to play and be happy puppies. All dogs live, as family members, in her house with a boutique nursery & puppy room right next door to her master bedroom for mommas and babies to comfortably reside. Lora is hands-on, from the breeding of her females and males to the litters' birthing to the raising of those Pomeranian puppies till they are old enough to move on to a home with their new families.
A licensed veterinarian will send each puppy home with a health certificate, current vaccinations, and dewormings. Then Lora provides a 1-year health guarantee, registration at AKC, CKC, and/or APRL, and a puppy basket filled with food, toys, treats, books, and a puppy blank for them as well. A $500 deposit is needed to put a hold on one of their Pomeranian puppies in Illinois after potential new owners and Pomarazzi review the contract and agree upon it. Get in contact for the next litter that is coming soon.
Pomarazzi Pomeranian Details
3. Diamond Heart Pomeranians
The last on the list of Pomeranian breeders in Illinois is Diamond Heart. At Diamond Heart Pomeranians, you will discover small hobby breeder Reashell Perkins, who has given 11 years to ethical breeding, caring, loving, and raising unique Pomeranian puppy breeds. Socialized, well-mannered, healthy, and top quality in the breed's standards are the recipe for developing these rare and parti-colored Poms.
Parti-colored means that their bodies are mostly white, with patches of another color appearing within various white places. It has been claimed that parti-colored Poms are more outgoing with higher intelligence than other Pomeranian puppies. If that is what you are looking for, then Diamond Heart has you covered. The puppies produced here have even created satisfied, returning customers and many 5-star reviews gracing their Facebook page!
Their Pomeranian puppies in Illinois start at $2,000. Depending on pedigree, size, conformation, and the puppies' actual colors, the price could go up, especially if you want breeding rights. With this price, you will receive a puppy that has already been started on potting training, up-to-date vaccinations and de-worming, and a 2-year health guarantee, as Reashell desires to stand behind the quality of all the dogs she sells. Even after you have received your Pomeranian puppy, this breeder will stand by you for support throughout its lifetime. Feel free to text or email through the information provided below to reserve one of your own Diamond Heart Pomeranians.
Diamond Heart Pomeranians Details
More Information About Pomeranian Puppies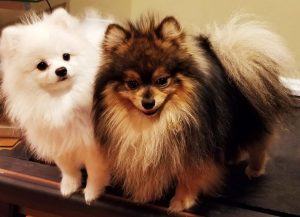 Pomeranian puppies tend to weigh in just around 3-7 lbs and measure in height between 8-12inches. On the Northern European coast of the Baltic Sea, Pomerania is where history finds the larger German Spitz sled dogs that were the ancestors of the Pomeranian.
The first Pomeranian puppies were 20-30lbs which created the breeding down in size of the Spitz. In 1888, Queen Victoria led the Pomeranian's rise when she returned from Florence with a Pomeranian in tow. This breed became well known and desired in Britain and across the pond in the United States.
Today Pomeranians are considered a bubbly, animated, spirited toy breed that lives to be about 15 years old. This breed can come in many color variations, from red, orange, and cream to black or sable. They stand out with their glimmering little eyes, curled tails, small pointy ears, and a thick, voluminous double fur coat that gives them their fluffed up, foxy characteristics they are known for. Also known as Poms, they are a friendly, perky toy breed that bears a close resemblance to toys. Due to this attribute, be sure that a close eye is kept when little children are around since these dogs are not as sturdy as larger breeds.
They can be easily injured if not handled properly. Pomeranians are shy around strangers, which makes them great guard dogs as they are extremely alert, but this can cause an issue as they are prone to excessive barking.
Conclusion For Pomeranian Breeders in Illinois
Some red flags to other unethical breeding practices are breeders with a multitude of puppies constantly on hand. This is a sign of overbreeding and/or breeding just for monetary gain. There are also "teacup" Pomeranians that have been bred and have people who try to sell them off as a more expensive option to the full-sized Pomeranians. This process of extreme miniaturization of the breed shortens lifespans and develops health problems.
We always like to discuss the idea of searching out and educating yourself on the breeders you are looking into to purchase any breed of dog and their practices. Humane treatment of adult dogs, as well as puppies, is the priority. Once you have decided on the breeder, you will have no regrets about the health and well-being of your new furry Pomeranian friend you will be bringing home.
If traveling to these Pomeranian breeders in Illinois is too far, you can check out our recommendations from other states:
To learn more about the Pomeranian dog breed, watch "All About The Pomeranian – Characteristics and Care" from AnimalWised down below: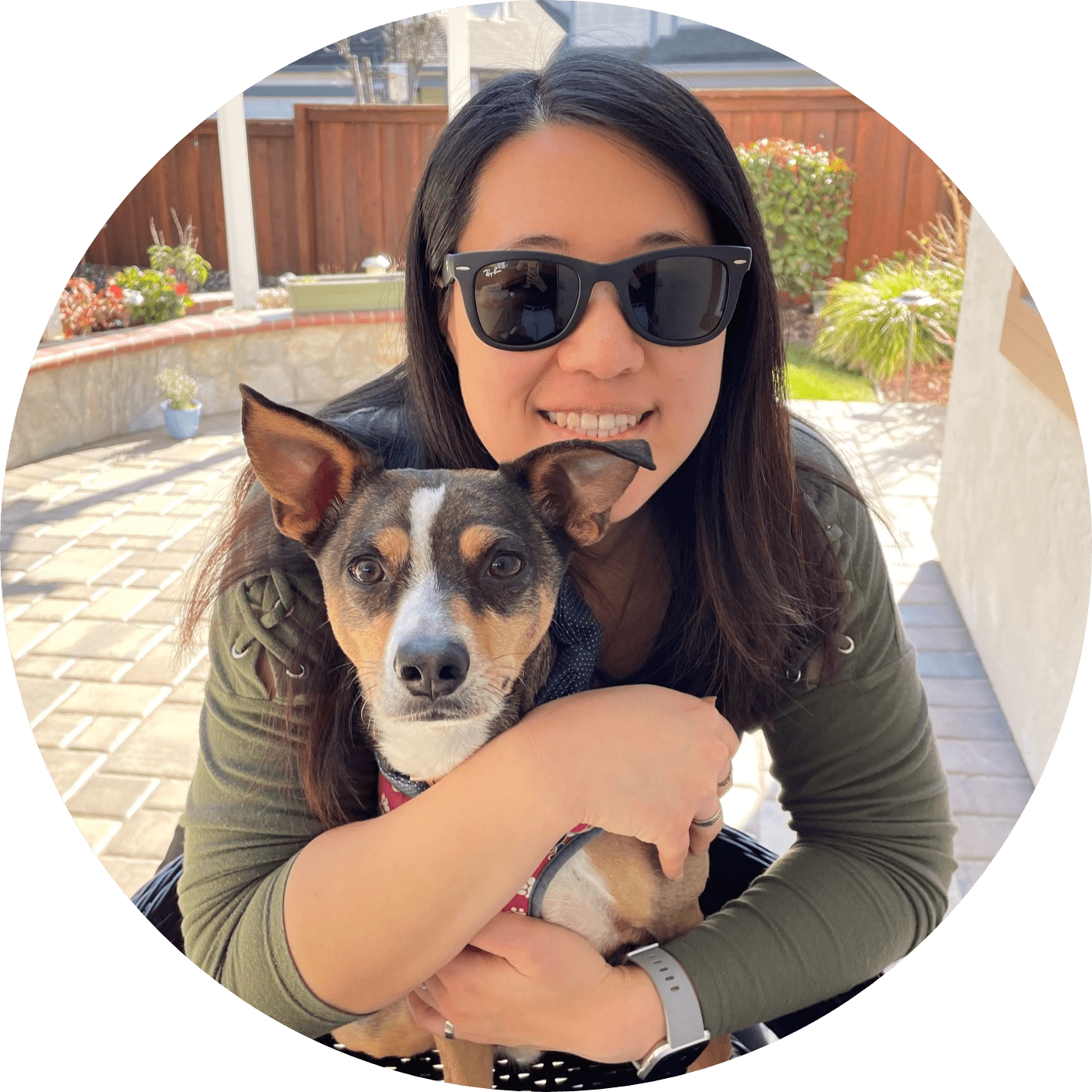 Dr. Sabrina Kong graduated from the Royal Veterinary College in England in 2016 and has been working at a small animal clinic in Northern California since then. She grew up in the Bay Area and got her bachelor's degree from Cal Poly San Luis Obispo. She also became a Certified Canine Rehabilitation Practitioner through a program at the University of Tennessee.
When she isn't in the clinic taking care of her four-legged patients, she enjoys traveling and trying new foods with her friends and her three-legged dog, Apollo. She adopted Apollo from her clinic when he was a puppy with numerous health issues. Dr. Kong truly cares about taking care of animals.