When it comes to small, cute, and alert house dogs, the Corgi often comes to mind. The Pembroke Welsh Corgi and the Cardigan Welch Corgi are among the most friendly and affectionate small dogs for families and individuals. The American Kennel Club ranks Pembroke Corgis as the 13th most popular dog breed. There's no surprise that there has been a rise in Corgi breeders in California.
While its small size is only 10 to 12 inches in height and 27 to 30 pounds, that doesn't stop the Corgi from showing its strength and energy. They're great for families as they have a bright personality, love to play, and get along with strangers.
They're also in the herding group of dogs, which makes them more of a fan of being together with people or children. With their life expectancy of 12 to 13 years, a Corgi can be a good addition to the family that will stick around for a long time.
Due to their popularity, Corgi puppies in California are one of the most commonly bred dogs. While the Pembroke corgi breed is more common and easily found, both breeds can be a great addition to your home. If you're looking for Corgi puppies for sale in California, we've compiled a great list of potential breeders. We've done our independent research to help verify that none of these breeders are puppy mills or backyard breeds. However, we suggest that you ask any potential breeder lots of questions to verify their breeding operation.
Check out these other articles: Australian Shepherd breeders in California and Goldendoodle breeders in California.
Top Breeders for Corgis in California
If you're looking to welcome a Corgi into your home in the California area, you've got some options to explore. While most of these breeders focus solely on the Pembroke Welsh Corgi, you also can find breeders that breed the Cardigan Corgi as well.
To help you get started on your search for that perfect pet to add to your life, here we share a list of some of the top breeders for Corgis in California. Whether you're looking for an already trained and ready-to-go dog or a pup that you can train yourself, breeders like these can help. Explore breeders in your area to find your four-legged and lively friend.
1. PuppySpot Corgis
PuppySpot is a marketplace that connects users with reputable and trustworthy Corgi breeders for both American and Cardigan Welsh Corgies. If you're searching for a Corgi companion, you'll find it here, and you won't have to wait the traditional 6+ months for a puppy. Their website is easy to navigate, and the process of bringing home a companion is uncomplicated since they do all the vetting of the dog breeders.
If you're still undecided about the Corgi dog breed, PuppySpot has tons of other similar breeds for you to choose from, and they will fly your puppy out to California if the breeder isn't located in the state. PuppySpot is special in many ways, and we believe in using them as a first option to bringing home a companion because you won't have to wait a long time. We've seen many new potential dog owners stress or unsure where to start. You'll likely find your perfect companion because of the number of dogs many breeders offer.
Whether you want a female or male puppy, the website has a filter tool for you to locate all of the specifics. You can even see pictures of their coat color and see exactly how old they are. Check it out with the information provided below. If you can't find a Corgi companion here, you can continue down our list of other reputable breeders.
PuppySpot is offering our blog readers an exclusive coupon for $100 off your next puppy with code "WLD100".
Corgi Breeder Information:
2. So Cal Corgis (Southern California)
As a small breeder, the team at So Cal Corgis are intentional about health screening and testing to ensure the longevity of your new Corgi puppy. With DNA tests and other measures, So Cal Corgis offers active and energetic Corgi puppies seeking forever homes. While they only offer a small number of litters each year, the puppies they breed may be a great fit for your family.
Their website lists their current Corgis they breed and ways to reserve a puppy if you're interested. Their collection of fun photos will also make you fall in love with this breed even more. Also on their website, they share helpful resources and insights about the history of Corgis and best practices for care. We like this Corgi breeder in California because they are transparent about their health testing and try to match the right dog to your family.
Corgi Puppy Breeder Information:
3. Pepper Tree Pembrokes (Southern California)
As a small, family breeding program, Pepper Tree Pembrokes is committed to sharing the joy and love of Corgis with others. The Corgi puppies they breed are raised in a home in San Diego, California, and are cared for by the owners.
As these Corgi puppies in California are raised and cared for before being welcomed into your family, they are kept on a regular schedule with all the necessary veterinarian trips and testing of key defects, as noted in their puppy contract. It's great to see such transparency in their breeding operation.
As the Corgi puppies are raised in the owner's home, they cannot offer tours or visits. However, with this intentional, family-first culture, your new Corgi is ready to play and live life with you and your family. This Corgi breeder in California likes to ensure a well-socialized puppy that is ready to be integrated into a new home.
Corgi Puppy Breeder Information:
4. Bigelbach Corgis (Southern California)
As the staff at Bigelbach raise their Corgi puppies, they ensure that these furry friends are the right fit for your family. The personalities and lifestyles of families are taken into account as they raise their litters. With each litter, they follow a strict code of ethics to ensure the health and safety of their dogs and adoptive families. They do not want any of the Corgi puppies to end up in shelters or rescues around California.
Breeding Corgis is just one of the many ways Bigelbach Corgis services pet families. Bigelbach also offers boarding, grooming, and daycare services for your Corgi for when you need those services. They are a Corgi breeder located in Southern California between Los Angeles and San Diego.
Corgi Puppy Breeder Information:
5. Circle Heart Corgis California
The Corgis at Circle Heart are raised with a focus on quality, conformation, health, and behavior. With such a focus, you can bring home your new friend with confidence and excitement that he or she will be a great fit for your family. They raise their Corgi puppies near Temecula, California.
Circle Heart is a small family-owned ranch in the mountains. They raise their corgis in their home to emphasize the relational and communal socialization needed during puppyhood. With deep love and passion for the Corgi breed, the team at Circle Heart Corgis is intentional about the families they place their litters with. You'll have to fill out a puppy application and you have to be a good match in order to receive one of their Corgie puppies.
In addition to high-quality dogs, they also share helpful insights and resources about the breed and care for your future Corgi. If you're located in Southern California, this might be a great Corgi breeder for you.
Corgi Puppy Breeder Information:
6. Noble Hearts Pembroke Welsh Corgi Breeders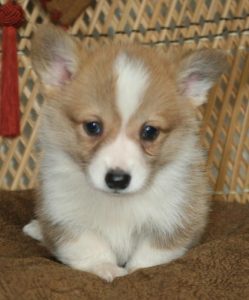 With a breed known for nobility and royalty, the staff at Noble Hearts raise their Corgis well. They are intentional about how the puppies are raised so that they fit in well with your family and children. Through an environment of socialization and attention, they're eager to share Corgis that turn into great family companions. Due to privacy concerns, they don't like to reveal their address online and prefer us not to publish it, so you'll have to contact them to find an exact location.
Their dedication to providing high-quality Corgis is evident in their health guarantee which is valid for five years. They also do health testing on all their parent dogs, which is one of the reasons why they can't offer such a long health guarantee. Noble Hearts offers Corgis in a variety of colors and markings — from traditional to very unique coloring. This is one of the most reputable Corgi breeders in California because they offer such a long 5-year health guarantee. You won't see this with many dog breeders.
Corgi Puppy Breeder Information:
7. Poso Creek Corgis California
Bring a fun and active personality into your home with a Corgi from Poso Creek Corgis. With known skillsets of therapy, herding, agility, show, and family companionship, these Corgis will warm your heart and be the perfect addition to your family. Their website shares a collection of photos of their dogs and puppies so it's easy to find the style that fits yours. You'll also get an idea of the sizing, coat colors, and appearance.
As a new Corgi puppy enters your home, they're equipped with vaccines and required health exams by veterinarians. They also come with a health guarantee and a microchip so you can welcome them in with confidence. If you can't come to visit them to pick up your Corgi puppy, they'll also hand delivery your new four-legged friend when and where you need it. In general, this is a reputable Corgi breeder because they have genetic health testing as well as a health warranty. This breeder also doesn't like to disclose their location in California due to privacy. You'll have to contact them for more information.
Corgi Puppy Breeder Information:
8. California Corgis in Paradise (Northern California)
Located in Northern California, the team at California Corgis in Paradise is committed to raising Corgi puppies with care and love as they transition from their home to yours. This Corgi breeder in California is located 30 minutes from Sacramento and about 2 hours from San Francisco. 
If you're interested in learning more about choosing your puppy from California Corgis in Paradise, you can schedule an appointment to meet and tour the facility. In general, it's always a good idea to see the breeder operation to figure out if they are an ethical breeder and ask questions in person. They'll also take time to get to know you and your family to ensure they choose the right Corgi puppy for you. The idea is to match the Corgi's personality and temperament with the ideal family.
Corgi Puppy Breeder Information:
Choosing a Corgi Breeder in California
When it comes to bringing home your new Corgi puppy in California, you want to know what to expect. While you know all about their active and fun personality, you want to know about their health background and how they've been raised.
By reserving your new friend from a reputable Corgi breeder in the California area, you'll know their health history and other helpful information about them for the future. This is important to know that you are not supporting a puppy mill and that you will be getting a healthy and happy puppy. In general, most Corgi breeders in California that do genetic health testing will also offer a health warranty on their puppies.
By doing your due diligence in research and looking for which breeder to reserve a Corgi with, you'll want to look for testimonials, reviews, and other information. Make sure that you always ask questions about the parent dogs, how many litters they have per year, and if their dogs are registered with any associations. In general, reputable Corgi breeders in California will be more than happy to answer questions about their dogs.
Conclusion for Corgi Breeders in California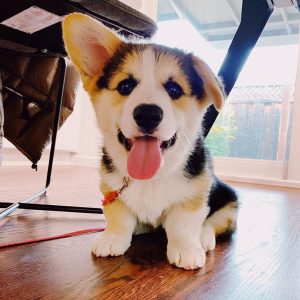 Corgi puppies are one of the most popular dog breeds not just in California, but the entire world. These iconic herding dogs come in many different coat colors and have a friendly personality that will fit in with most families. We hope that you reached out to several Corgi breeders in California to hopefully find your next companion. 
Other articles you might like: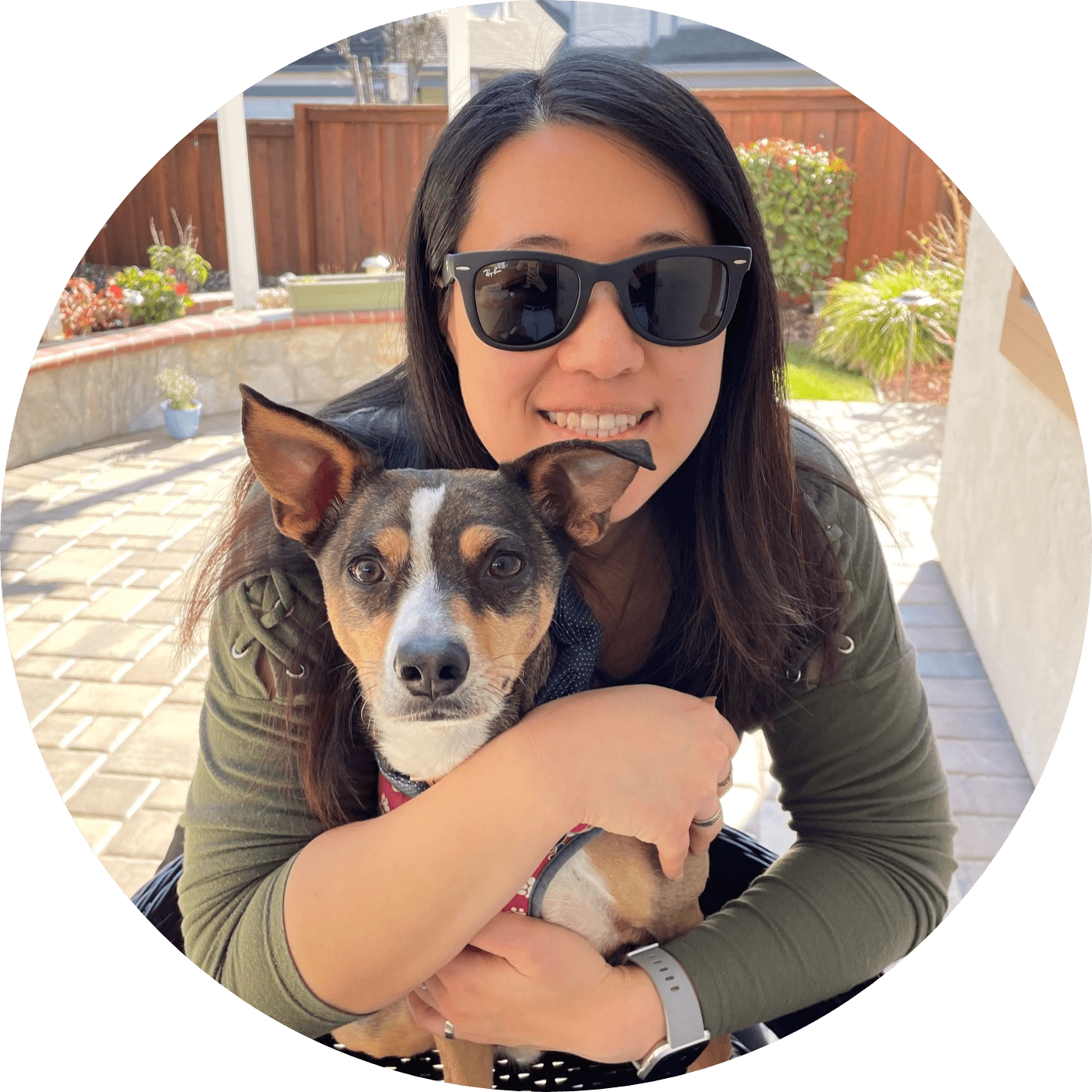 Dr. Sabrina Kong graduated from the Royal Veterinary College in England in 2016 and has been working at a small animal clinic in Northern California since then. She grew up in the Bay Area and got her bachelor's degree from Cal Poly San Luis Obispo. She also became a Certified Canine Rehabilitation Practitioner through a program at the University of Tennessee.
When she isn't in the clinic taking care of her four-legged patients, she enjoys traveling and trying new foods with her friends and her three-legged dog, Apollo. She adopted Apollo from her clinic when he was a puppy with numerous health issues. Dr. Kong truly cares about taking care of animals.