Here's a question we have for you if you're searching for the best Pomeranian rescues in California. Have you ever considered getting a Pomeranian dog as your next pet?
If you haven't, it's time that you do. They are one of the most lovable dogs you can find due to their loving and protective nature.
It is pretty affordable to maintain a Pomeranian, but it is most affordable when you get one from a Pomeranian rescue near you. Several Pomeranian rescues in California would be happy to help you get a dog ready to welcome home in no time.
Before scrolling down this list of Pomeranian rescues in California, check out these other recommendations from our team at We Love Doodles: Best Dog Rescues in Southern California and Best Poodle Rescues in California.
Find a Pomeranian Rescue Near Me in California
This article will cover some of the best Pomeranian rescues in California to help you get started. Keep reading to learn more about the best Pomeranian rescue centers in the state, and don't forget to share this article with your family and friends looking to welcome a fur baby into their home.
Pomeranian Product Recommendations: Best Ceramic Dog Bowls and Best Dog Bells For Potty Training.
1. Southern California Pomeranian Rescue
SCPR is a 501(c)3 rescue that specializes in rescuing Pomeranians. Their primary focus is taking a dog who has been abandoned, injured, or neglected and finding the right forever home for that dog. To date, they have placed over 100 dogs since 2018.
When this rescue takes in a dog, the dogs undergo extensive physical and medical checkups. The rescue volunteers give love and care as they rehabilitate them. This helps the rescue determine their well-being level and if the dogs are ready for their forever homes.
These volunteers help find foster homes for these puppies until the right forever home is found and complete vetting and training until adoption. Adopters are screened very carefully before adopting any pomeranian. The right fit is the ultimate number one goal at Pom Rescue SoCal.
The rescue's goal is to save dogs that need us while showing love and care to every puppy along the way making sure they know how much we care by providing what they need. The adoption process for this rescue is said to be smooth, enjoyable and very transparent.
Southern California Pomeranian Rescue Details
2. Oc Pom Rescue
OC Pom is a non-profit dog rescue organization dedicated to rescuing and rehabilitating canines. They work carefully to guarantee that all rescues have been properly examined and have received all necessary vaccinations before adoption. They collaborate with volunteers to find the best adopters for each dog.
One of the rescue's goals is to make the adoption process fun and gratifying for new and experienced dog owners. They believe in making the experience count for every Pomeranian enthusiast who shows up at their door. Education is crucial to the rescue's founding team.
This is why their team works hard to educate new and long-time owners on the characteristics of Pomeranians and what they require to thrive. This, in turn, helps fight against improper breeding and pet ownership practices, ensuring no pomeranian is overlooked, mistreated, or abandoned.
This is also why the rescue volunteers work hard to match you with a Pomeranian of your choosing. They work with fosters and volunteers all around Southern California to meet every unique requirement the Pomeranian has so that it can live its best life.
Oc Pom Rescue Details
3. Pomeranian Rescue Group
If you are looking to adopt a pomeranian in California, then Pomeranian Rescue Group is the rescue for you. The Pomeranian Rescue Group is a rescue created from passion by the founder Jan Yale who has experience rescuing Pomeranians and finding their forever homes since 1994.
The rescue is a 501 (c) (3) non-profit rescue. They have partnered with other rescues including animal care control, animal shelter and SPCA. All their Pomeranians are health-tested, Spayed/neutered.
The rescue team also makes certain that all of the pom's medical records, including their entire immunization certificate, are handed over to you after the adoption is complete and they are ready to be adopted. Their ultimate goal is to provide excellent treatment and place rescues in suitable homes.
Pomeranian Rescue Group Details
4. Animal Pad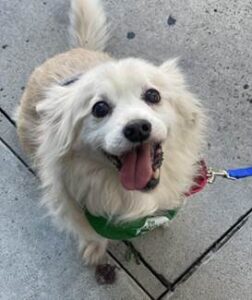 The mission of the Animal Pad is to provide a safe, no-kill environment for homeless dogs and cats. They function in two ways. The mission of the Animal Pad is to provide a safe, no-kill environment for stray dogs and cats. They operate in two ways.
For starters, they educate the public on responsible pet ownership, emphasizing the importance of spaying and neutering and animal welfare. Secondly, they help adoptable animals find loving homes with responsible owners who can properly care for them.
The non-profit all-breed dog rescue focuses on saving dogs like poms from high kill shelters and on the streets of Mexico. The rescue provides the dogs with extensive medical treatment and places them in foster homes where they dogs can receive the care and attention they need.
The rescue's goal is to build, operate and maintain a no-kill animal sanctuary. This model, the rescue says, would allow them to expand into other cities in the United States and further their rescue efforts. The rescue's founding team believes that no animal should live life without the care, love, compassion, and support it needs.
That is also why the rescue conducts thorough screening for all adopters to ensure their animals don't go into the wrong hands. If you plan on adopting from this rescue, keep the above in mind and prepare to wait a while as the rescue's adopting procedures can be quite intense.
Animal Pad Details
5. Rescue Me
Jeff, the founder of Rescue Me, has always had a soft spot for animals. Jeff grew up on a farm, where he was raised to love and care for various animals, from the donkey to the dog. Jeff's passion for animals developed even more in his early adult life.
It is in this stage of his life that he discovered one of his life's purposes – to rescue dogs in need. After volunteering in many animal shelters across the country, Jeff realized that he wanted to do more than just volunteer.
He wanted to impact change across the nation – shifting the way people saw pet ownership and helping dogs in need. To cut the story short, that's how Rescue Me was born. Rescue Me is a non-profit dedicated to ensuring that dogs have the best chance at a healthy and happy life.
They take in dogs from other rescues that cannot adequately care for their animals and dogs that have been abandoned or mistreated and are not being adequately cared for.
When Jeff and his team bring in the dogs, they ensure they undergo extensive medical testing, are spayed/neutered, and receive all essential vaccinations. This helps the team paint an accurate picture of all they know about the dog when you go visit them.
Rescue Me Details
6. Pom E Ranch Dog Rescue
Last on the list of the best Pomeranian rescues in California is "Pom E Ranch Dog Rescue." It is hard to find a quality rescue that you can trust. We want to help you find the perfect rescue for your needs.
If you are looking for a Pomeranian rescue, look no further than Pom E Ranch Dog Rescue. This rescue is dedicated to saving dogs on the euthanasia list in shelters and has been dumped by their owners.
They support spaying and neutering of all pets, so dogs that are adopted from the rescue will already be fixed. Pom E Ranch focuses on the quality of their dogs over quantity, so they ensure they pick the right match for both owner and dog. They are dedicated to finding the right home for their rescues, so they may not accept every applicant who applies.
The rescue has an excellent reputation and aims to keep it that way. Their dogs are spayed, neutered, and up-to-date on shots when they arrive at the rescue. However, this ensures that every dog ends up in a forever home where it will be loved and cared for properly.
Pom E Ranch Dog Rescue Details
Conclusion For The "Best Pomeranian Rescues in California"
When you adopt a pet from a shelter, you are not only enhancing your life, but you are also enriching the lives of the other animals in the shelter. This prevents them from being euthanized and provides them with a loving new home.
While this list is not an extensive representation of all the amazing rescues in California doing wonderful work, it is a good starting point. Every rescue on this list is committed to making the world a better place for Pomeranians and all dogs.
As you contact the rescues, ensure you find out everything you can about the Pomeranian rescue you want to get. This will help you get a good overview of the pom and manage expectations. We hope you will find it easier to find a Pomeranian rescue to bring it with the above information.
For more guides similar to this list of Pomeranian rescues in California, you can check out:
Before you adopt a Pomeranian from a rescue shelter in California, you can learn more about the breed by watching "How to Take Care of a Pomeranian Daily" down below: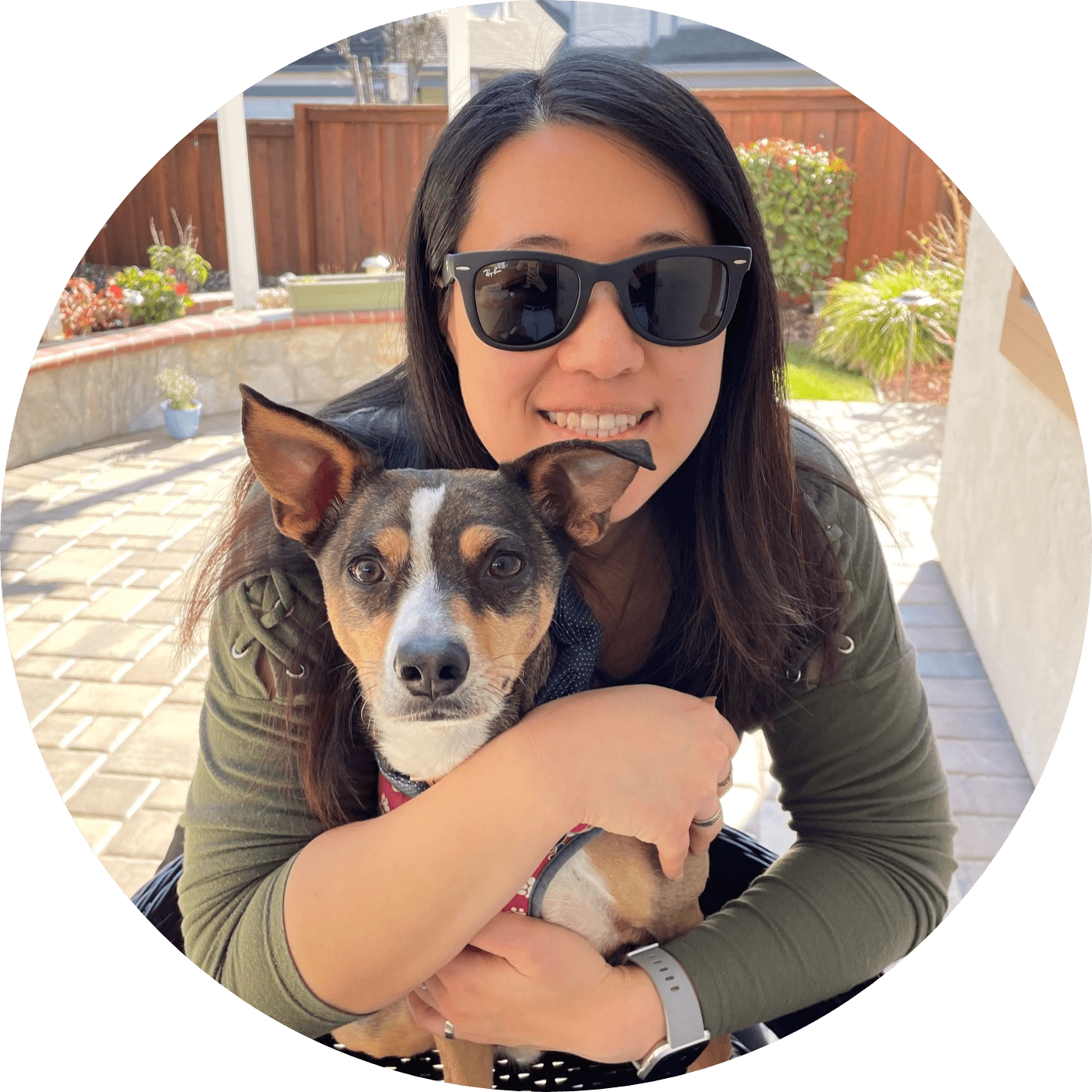 Dr. Sabrina Kong graduated from the Royal Veterinary College in England in 2016 and has been working at a small animal clinic in Northern California since then. She grew up in the Bay Area and got her bachelor's degree from Cal Poly San Luis Obispo. She also became a Certified Canine Rehabilitation Practitioner through a program at the University of Tennessee.
When she isn't in the clinic taking care of her four-legged patients, she enjoys traveling and trying new foods with her friends and her three-legged dog, Apollo. She adopted Apollo from her clinic when he was a puppy with numerous health issues. Dr. Kong truly cares about taking care of animals.