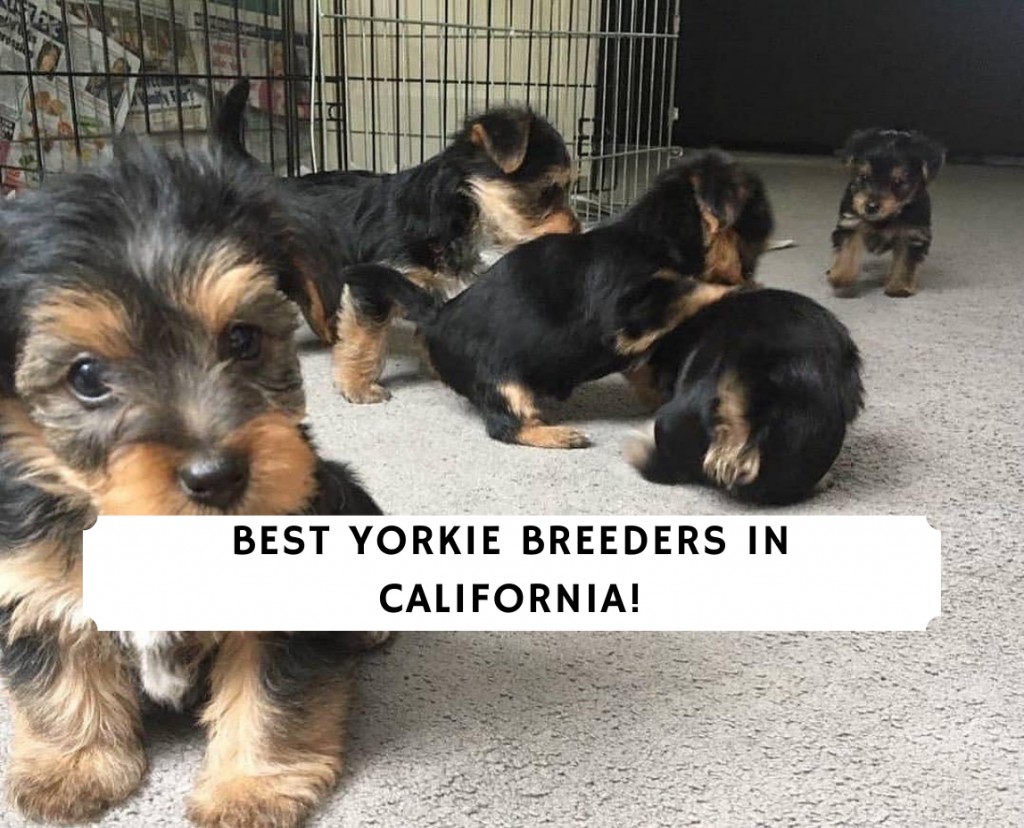 Known for its bright and spunky temperament, the Yorkshire terrier makes a fun and active small dog friend. These terriers, called Yorkies for short, are small in size but big on personality.
Each year, the American Kennel Club releases a list of the most popular dog breeds. And each year, the Yorkie approaches a spot in the top 10. If you're looking for Yorkie breeders in California, you're not alone! Hundreds of families are also searching, so place a deposit on your dog today!
We've created a list of the best Yorkie breeders in California so you can do just that. Read through the information we've provided, then follow up with breeders near you to make sure the kennel is safe and responsible. We've researched to help you eliminate puppy mills and backyard breeders, but you'll always want to interview each breeder on your own to make sure you're purchasing your dog from a reputable breeder. 
Other articles you might like: Shih Tzu Breeders in California and Corgi Breeders in California.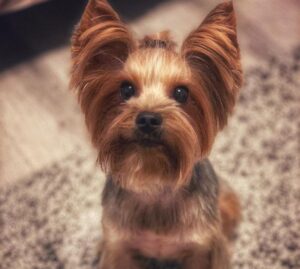 If you're in a hurry to find your Yorkie, check out PuppySpot. Many Yorkie breeders in California ask that buyers fill out applications to be placed on a wait list. Not only might you be waiting for weeks, months, or even years, but sometimes you won't even know whether you're approved to adopt!
Enter PuppySpot. This website allows breeders to publish ads, placing puppies that are already available up for adoption. There's no long waiting period, and you can have your puppy within a matter of days! PuppySpot screens breeders before they're permitted to list dogs, and just a quick phone meeting can assure you that your breeder is legitimate. PuppySpot is even backed by the American Kennel Club!
To find the perfect puppy, we recommend you use PuppySpot's available search filters. Chose the age, sex, or color of your new Yorkie. Then, once you've found the dog you'd love to bring home, utilize PuppySpot's USDA-approved ground and air transportation options to bring your new friend to your home state. 
PuppySpot is giving our readers an exclusive coupon code. Get $100 off by using coupon code "WLD100" at checkout!
Yorkie Breeder Information
2. Suzabel's Yorkies California – Southern California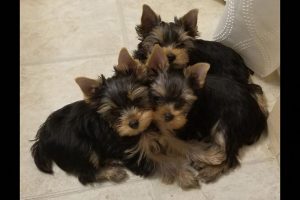 Puppies at Suzabel's Yorkies in California are trained and loved to be outstanding family companions. By adhering to AKC breeding guidelines, these Yorkie puppies in California maintain the approved appearance and classic coat colors.
Suzabel's Yorkies is a part of the H.E.A.R.T. program, which is an acronym to describe the attention a breeder puts toward a dog's upbringing. Health, education, accountability, responsibility, and tradition are recognized, and your dog will be guaranteed healthy. 
Yorkie breeders in California understand that the breed is a naturally spirited one. For this reason, Suzabel's Yorkies takes care to socialize and play with your dog in the weeks leading up to adoption. Before you even place a deposit on a dog, you'll be given information about each aspect of the dog's upbringing, even down to the brand of dog food the puppy has been fed!
There is usually a waitlist to adopt a Yorkie from this breeder. Express interest, then let the Suzabel's team find a Yorkshire terrier that's a good match for your family and your lifestyle. 
Yorkie Breeder Information
3. Alisa Yorkies California – Northern California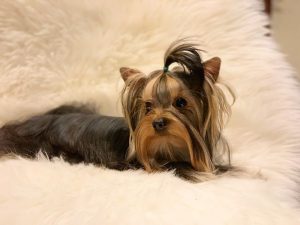 With a passion for the Terrier dog breed, owner Alisa has been breeding Yorkies puppies in California since 2015. She is intentional about the timelines of her breeding program and sending new puppies out to loving families. Typically, most puppies are between 10-12 weeks old before moving they are allowed to go to their forever homes.
As these Yorkie puppies prepare to join your family, they're potty trained and taught how to eat dry dog food. They also get veterinarian health check-ups including vaccinations and deworming. If your intent is to breed your dog, Alisa may not be the right match for you. Pups are sold as pets only, and you'll be required to spay or neuter your dog as a part of your purchase contract.
These Yorkie puppies in California come with a health guarantee so you can be confident in your dog's overall health and well-being. Puppy pricing is also available on their website as litters become available so you can find the one that's right for you and your budget. A deposit is required to secure your spot on the waitlist.
Yorkie Breeder Information
4. Yoli's Yorkies California – NorCal
Find your next puppy with the team at Yoli's Yorkies in Contra Costa, California. This kennel specializes in toy Biewer and Golddust Yorkies, and they emphasize quality over quantity. This means that, while you may spend a few months on a waiting list for a dog, you can be confident that your puppy will be healthy and happy when it's time to go home with you. 
To get their Yorkie puppies acclimated to living in a new family environment, dogs are raised in the family home around children and other dogs. Thus, they will be well-socialized to the different sights and sounds of everyday family life. All of Yoli's Yorkie puppies come with a one-year health guarantee, further boosting your confidence that the team are reputable Yorkie breeders in California.
Yoli's support doesn't end at adoption! The kennel is available to answer any questions or address any concerns you may have after you bring your dog home. Moreover, each puppy is checked by a veterinarian, issued the standard vaccinations, and has gone through de-worming. Prices of the Yorkies are dependent on the size, quality, color, and sex of the dog. 
Yorkie Breeder Information
Location: Contra Costa, California 94513
Email: yolisyorkies@att.net
Phone: (925) 206-9477
Website: Yolis Yorkies California
5. Tiny Yorkie Kisses – Northern California
Yorkies are tiny dogs, weighing only around 10 pounds when fully grown. But if you're a fan of pups that are even smaller than this, check out Tiny Yorkie Kisses in Vacaville, California! This kennel specializes in toy pups that will only reach a weight or around five or six pounds as an adult. Toy and teacup Yorkies are perfect for apartment living and for seniors, so check them out!  
Each of Tiny Yorkie Kisses' puppies comes with a 1-year health guarantee as well as updated vaccinations. This Yorkie breeder in California is committed to raising puppies that are healthy and ready to play! Kennel owner Kari personally provides round-the-clock care and support, both while pups are in her care and after they go home with new owners. 
While you shop for your puppy, or wait for a Yorkie to become available, check out the informational articles on the Tiny Yorkie Kisses website. You'll find a bit of info about hypoglycemia, toxic foods, crate training your dog, and more!
Yorkie Breeder Information
6. Moringa Yorkie Terriers – Southern California
Moringa Yorkie Terriers is a small hobby breeder located in southern California. The Moringa team is passionate about raising happy, personality-packed little puppies that will fit right in with your family! 
You'll love that these pups are raised on superfoods – the foods and supplements given to puppies are formulated to keep your dog performing and playing his best from baby to senior. The organic diet helps their Yorkie puppies stay well in the first few critical weeks of life. In addition, the Moringa superfood is also said to provide other great health benefits like stronger teeth, bones, and more energy to enjoy life. You can purchase these products through Moringa Yorkie Terriers. 
You can view available puppies on the Moringa website. When you find a puppy you're interested in, you'll be asked to fill out an application. Once you're approved, this Yorkie breeder in California will ask that you place a $500 deposit to reserve a puppy.  Because this is a small-scale breeder, the waiting list fills fast, so express your interest as soon as you know you're ready to adopt!
Yorkie Breeder Information
7. Hidden Oaks Yorkies – Southern California
Last on our list of the top Yorkie breeders in California is Hidden Oaks Yorkies. This kennel is located just outside Los Angeles in southern California, and they're a family-owned business. In fact, your puppy will be raised in the breeder's home as a member of the family before being sold to you. As a result, your puppy will be well-socialized and ready to integrate into your household dynamic. 
Yorkies at Hidden Oaks are well cared for in the formative first weeks of their lives. They're fed with high-quality dry dog food and are bred for health, temperament, and conformation to the Yorkshire breed. With a high level of interaction and snuggles, these Yorkie puppies are ready for anything.
Even after you purchase a Yorkie puppy, the team at Hidden Oaks will provide support and advice to care for your Yorkie in the years to come. All of their Yorkie puppies are veterinarian checked, up to date on their shots, and dewormed. 
Because this is such a small-scale breeder, it'll be important to put your name on the waitlist as soon as possible! Available AKC-registered puppies are updated to the website as soon as they're born; check back frequently for the most recent information. 
Yorkie Breeder Information
More Information About Yorkie Puppies in California
Yorkies have the appearance of tiny, dainty dogs, but don't be fooled! These itty bitty puppies are packed with personality … and did we mention they certainly know how to bark? Obedience training may be necessary to teach your dog good manners! 
In addition, Yorkies have an elegant and silky coat that needs to be regularly groomed with dog brushes and clippers. Their floor-length hair should be brushed and washed consistently to keep your Yorkie looking its best. Because their hair is more like human hair than dog fur, Yorkies are low-allergen and mostly hypoallergenic. This makes them a great fit for families and individuals concerned with pet allergies.
According to the American Kennel Club (AKC), Yorkies weigh only around 7 pounds and are 7-8 inches in height. In addition, they make great long-lasting pets as their life expectancy is 11-15 years.
With their small size, Yorkies make great pets for a variety of lifestyles. From singles to families, Yorkies appreciate attention and can be great companion dogs. They also thrive in the modest temperatures in California.
Frequently Asked Questions
How much does a Yorkie cost in California?
Yorkies are one of the most popular breeds worldwide. In California, you'll find lots of listings for Yorkies from reputable Yorkie breeders. Prices will range from around $1200 to a few thousand dollars, depending on your pup's pedigree. 
Keep in mind that you'll likely need to put down a non-refundable deposit first to put a hold on your Yorkie puppy. Your deposit may or may not be deducted from the final sale price.
What is the rarest color Yorkie?
Yorkie pups are born with coat colors featuring black and tan and will usually be darker in body color. That said, black and tan are intermingled until they mature. 
There is an emphasis on the richness of the tan color on the head and legs in adult Yorkies. The AKC explains that the " Blue – Is a dark steel-blue, not a silver-blue and not mingled with fawn, bronze or black hairs." 
The AKC recognizes several coat colors:
Black and tan
Black and gold
Blue and tan
Blue and gold
How many colors of Yorkies are there?
Yorkies can be found in four colors that can be mixed and matched. These colors are black, tan, blue and gold. There will be coat color variations as your Yorkie ages. The blue and gold Yorkies are that color due to their two copies of the greying gene. 
The black and gold coats are very similar to the black and tan. Sometimes you'll find a particolored Yorkshire Terrier with coat colors featuring blue, tan, and white.
Are Parti Colored Yorkies recognized by AKC?
The American Kennel Club (AKC) recognized the particolored Yorkie in 2000. Parti-colored Yorkies are purebred and have a recessive gene responsible for the parti-color variations in their coat. Dogs will either be tri-colored or multi-colored.
Conclusion for Best Yorkie Breeders in California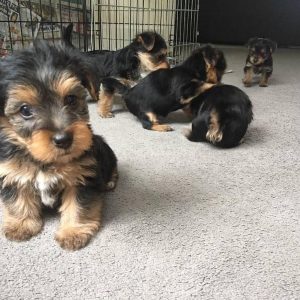 Don't let its small size fool you. Yorkshire terriers are one of the most popular dog breeds in the United States, and a Yorkie may be a great fit for your lifestyle, personality, and family dynamic. With proper grooming and exercise, the Yorkshire terrier can thrive in the state of California! 
After reviewing this brief list of the top Yorkie breeders in California, you are on your way to finding your furry, four-legged, and feisty new dog friend. Always remember to do your due diligence and ask any potential breeder lots of questions about their dogs. Common questions include asking for health or genetic tests, health warranties, and past testimonials.
Check out these other articles: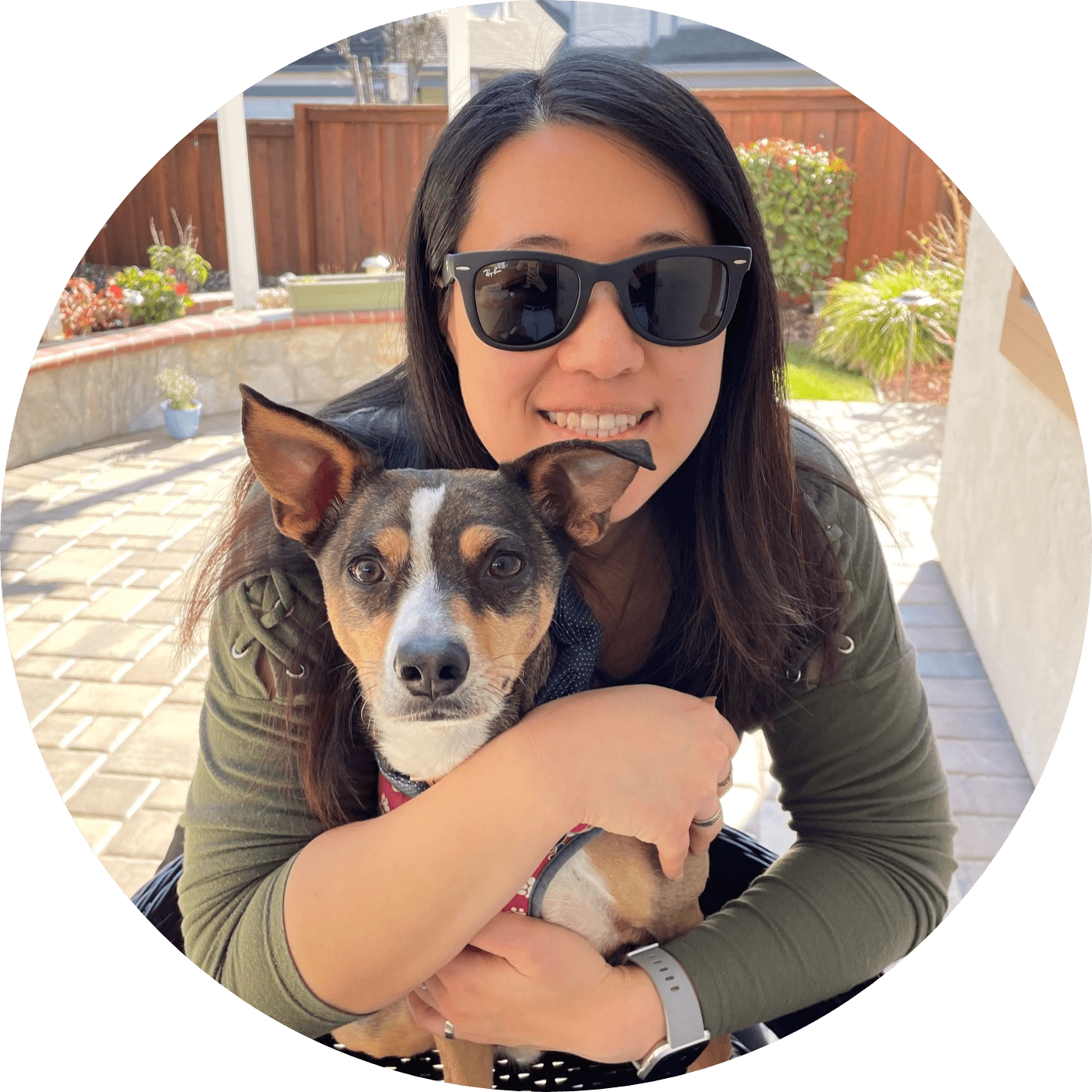 Dr. Sabrina Kong graduated from the Royal Veterinary College in England in 2016 and has been working at a small animal clinic in Northern California since then. She grew up in the Bay Area and got her bachelor's degree from Cal Poly San Luis Obispo. She also became a Certified Canine Rehabilitation Practitioner through a program at the University of Tennessee.
When she isn't in the clinic taking care of her four-legged patients, she enjoys traveling and trying new foods with her friends and her three-legged dog, Apollo. She adopted Apollo from her clinic when he was a puppy with numerous health issues. Dr. Kong truly cares about taking care of animals.