Does a Yorkshire Terrier cost a lot? If you're searching for breeders or rescues, you might be wondering how much a Yorkshire Terrier costs before making any financial decisions. You might also want to learn a bit of information about this dog breed. Yorkshire Terriers, also known as Yorkies, are small dogs that pack a big punch.
Sitting at an average of 7 lbs, don't underestimate these little puppies. They have a big personality for a little dog. Known to be brave, feisty, and sometimes even bossy, Yorkshire Terriers have big personalities with their beauty. Yorkshire Terriers are known to have long, beautiful coats with minimal shedding, so these dogs are great for people who suffer from allergies.
Their small size, non-shedding coat, and overall glamour make Yorkshire Terriers a trendy breed for people worldwide. If you think that a Yorkshire Terrier is the right dog for you, check out all the information below for pricing and other expenses that come along with the breed.
Before scrolling down this guide "How Much Does a Yorkshire Terrier Cost," check out these similar questions: How Much Does a Labradoodle Cost and How Much Does a Schnoodle Cost?
What is the Price of a Yorkshire Terrier?
Because of Yorkshire Terriers' popularity, they can range anywhere in price from $500-$10,000 depending on where you get your puppy from. If you buy one from a  reputable breeder, Yorkshire Terrier's average price is between $1,200 to over $3,000. These prices depend on demand and other benefits that are included with some breeders' purchase policies.
Some breeders advertise Teacup or Miniature Yorkies at a similar price; however, you should steer clear of this trend. These intentionally tiny Yorkies who do not follow American Kennel Club standards are likely to have severe health problems.
How Much Does it Cost to Adopt a Yorkshire Terrier?
Like all dog breeds, if you would rather adopt a Yorkshire Terrier instead of purchasing one from a breeder, you are less likely to spend as much money. Typically, Yorkshire Terriers at rescues can be adopted for approximately $400.
Although the upfront cost is less, these adoption fees may not include neutering, vaccinations, or medical treatments. Unfortunately, there are a limited amount of Yorkshire Terrier rescues, so you may have trouble finding one of these little puppies up for adoption.
Other than a direct Yorkshire Terrier rescue, the other option you have is a local humane society or animal shelter. Shelter dogs can range from $200-$400, depending on size and age. Unfortunately, because Yorkshire Terriers are such a popular breed, you may have trouble finding one available for adoption at a local shelter.
Many small dogs are adopted very quickly when they are brought to shelters, so your best bet is to contact your shelter so they can keep you in mind when a small dog does become available.
Although a Yorkshire Terrier's price is lower when adopting than purchasing straight from a breeder, you must also keep in mind that you do not know where your dog originally came from. Without knowing your dog's history, you run the risk of facing health problems that could cost you significantly in the long run.
Yorkie Mentions: Why is My Yorkie Shaking?
Buying a Yorkshire Terrier
If you have decided that purchasing a Yorkshire Terrier is the way to go, you will likely spend between $1,200 to $4,000. However, because of their popularity and beauty, a Yorkshire Terrier's price can be as high as $10,000.
Based on many reputable breeders' average prices, we have examined what determines the price of a Yorkshire Terrier. Just remember that cost can vary greatly when it comes to buying one of these little puppies.
Yorkie Mentions: What is the Parti Yorkie?
What Determines the Price of a Yorkshire Terrier?
Breeder Reputation: Finding a reputable breeder is always a huge factor when it comes to the cost of a dog. Knowing the breeder follows certain health and safety standards guarantees that your new dog will live a long and healthy life. When choosing a Yorkshire Terrier breeder, you want to ensure that certain health tests are complete before adoption, such as a patella evaluation and an ophthalmologist evaluation. The American Kennel Club has health testing requirements specific to each breed, so if you know your breeder uses American Kennel Club registered dogs, you know these tests have been completed.
Location: Location plays a significant role in the price of a Yorkie puppy. Getting a puppy in a more expensive area can result in a higher price due to the cost of living in certain areas. For example, a Yorkshire Terrier puppy for sale in New York will probably cost more than one in Mississippi. Additionally, you will have to purchase a dog license for your area when getting your new puppy. The price of these licenses varies depending on where you are registering your dog.
Coat Color: When it comes to Yorkshire Terriers, particular characteristics are considered breed standard. Typically Yorkshire Terrier's come in black and tan, but they can occasionally come in other colors such as golden, red, and chocolate brown; these other colors are not considered breed standard with the American Kennel Club. Therefore, when purchasing a Yorkshire Terrier, you will pay more for the breed's standard colors.
Pedigree: Yorkshire Terriers are considered a royal breed, which affects their cost greatly. Yorkies are the offspring of champion American Kennel Club dogs, so they are considered top scale, resulting in more expensive.
Supply and Demand: Because of their popularity, Yorkshire Terriers are already expensive, but in addition to this, breeders are also very selective about the parent dogs they use to breed. As a result of selective breeding and popularity, breeders raise their prices because demand is high.
What is Included in the Price of a Yorkshire Terrier?
The cost of your Yorkshire Terrier will depend on where you purchase it. Typically, purchasing a puppy will include vaccinations, deworming, a small bag of food, a toy, and a blanket with the mother's scent on it. If you adopt from a reputable breeder, you should be given a written health guarantee. Some breeders will also charge you for microchipping and spaying/neutering your new puppy. These are all things that can affect the price.
Yorkie Product Recommendations: Best Dog Food for Yorkie Puppies.
Other Costs of a Yorkshire Terrier
Remember that Yorkies typically live for 10 to 15 years, so your puppy's initial cost is only part of the overall price you will pay for the dog over its lifetime. Below you can find a list of some of these different costs.
Variable Yorkshire Terrier Costs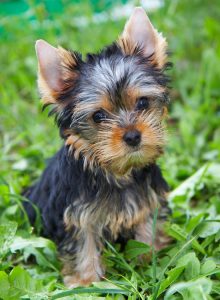 Food ($300 per year): Because Yorkies are small dogs, they typically eat between $100 to $300 worth of food a year.
Grooming ($600 per year): Yorkshire Terriers have hair similar to human hair, meaning that it needs to be groomed regularly to stay clean and healthy. You will need to budget out about $50 per visit to the groomer for your Yorkie with a monthly to bi-monthly schedule for optimal results.
Health Care ($700+ per year): Yorkies are considered pretty healthy dogs. However, there are still costs to maintaining that health. You will need to budget out money for regular vet visits, vaccinations, and other medical problems that might appear.
Training, Classes, and Daycare ($700+ per year): Yorkshire Terriers are known to be vocal puppies, so you may want to purchase training classes to manage to bark. You may also want to pay for daycare or boarding when going on vacation; these different situations add up, so it is essential to budget out some extra money for your puppy.
Fixed Yorkshire Terrier Costs
Dog Crate ($45): If you decide to crate train your Yorkie, you will need to purchase a crate with enough room for your dog to be comfortable. Extra-small crates are usually big enough for Yorkies and cost between $20 to $45.
Dog Bed ($25): You'll want to give your new puppy a comfortable spot to lay in, so budgeting for at least one dog bed is essential.
Accessories ($300): When getting a Yorkshire Terrier, you will need to ensure that you have some essentials such as a collar, leash, harness, bowls, brushes, and shampoo.
Yorkie Mentions: Best Teacup Dogs That Don't Shed.
Conclusion For "How Much Does a Yorkshire Terrier Cost?"
As you can see, a Yorkshire Terrier's price is relatively high as they are popular dogs. You have different options when purchasing a dog, such as a breeder or an animal shelter; however, even though an animal shelter may be cheaper initially, you may have long-term health problems that can add up. Therefore, always ensure you budget money for your dog to ensure that the basics, such as grooming, food, health care, and boarding, are covered.
If you're ready to bring home a Yorkshire Terrier, check out our breeder recommendations:
Learn more about the Yorkshire Terrier (Yorkie) by watching "Yorkshire Terrier – Care and Training Information" from AnimalWised down below: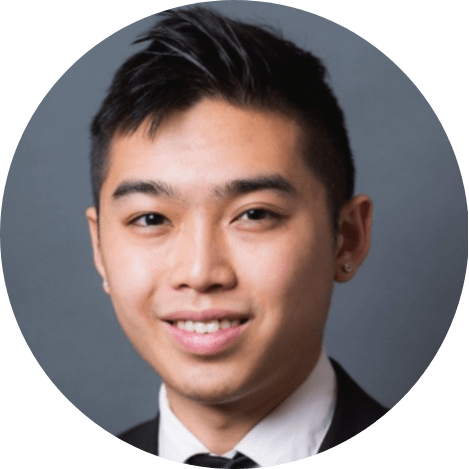 Andy is a full-time animal rescuer and owner of a toy doodle. When he's not saving dogs, Andy is one of our core writers and editors. He has been writing about dogs for over a decade. Andy joined our team because he believes that words are powerful tools that can change a dog's life for the better.
Why Trust We Love Doodles?
At We Love Doodles, we're a team of writers, veterinarians, and puppy trainers that love dogs. Our team of qualified experts researches and provides reliable information on a wide range of dog topics. Our reviews are based on customer feedback, hands-on testing, and in-depth analysis. We are fully transparent and honest to our community of dog owners and future owners.