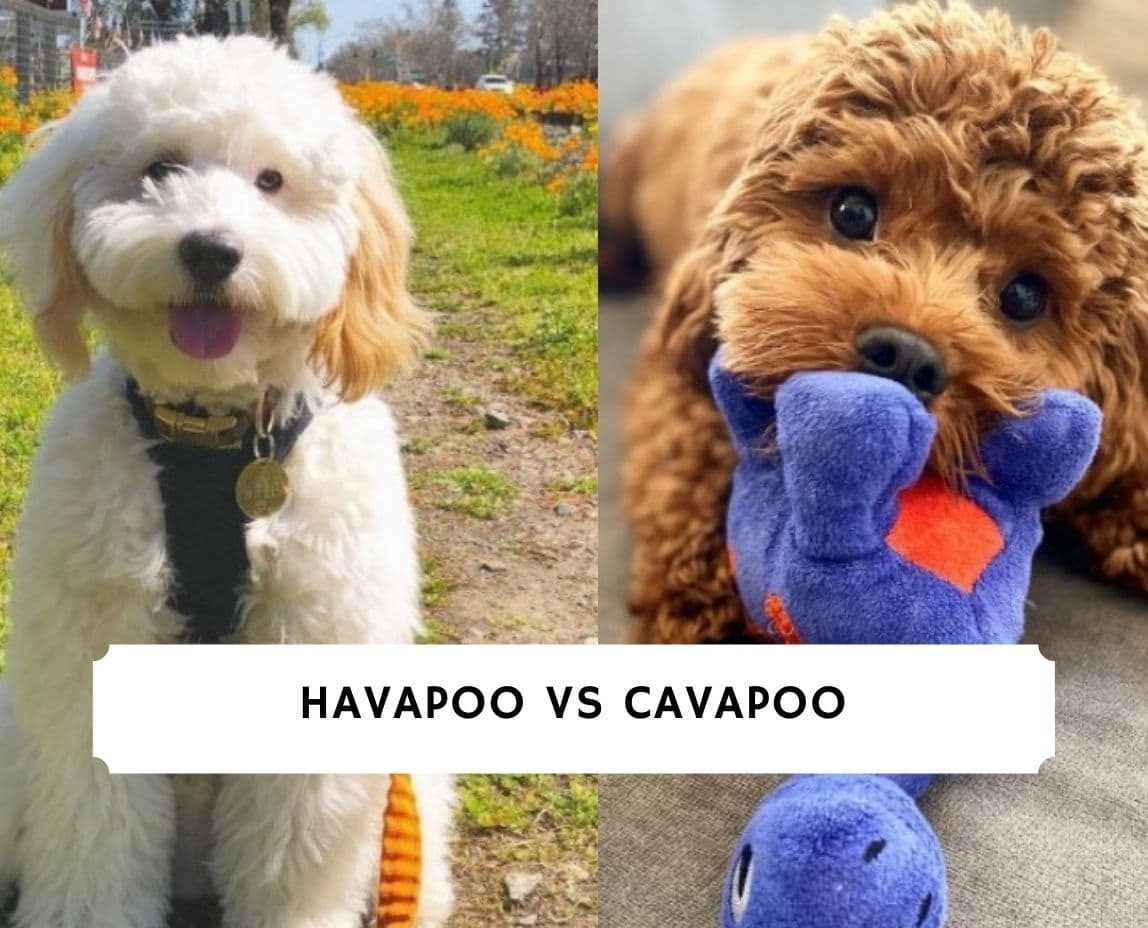 When you're choosing between two adorable Doodle breeds, the decision can quite be challenging when it comes to the Havapoo vs Cavapoo. After all, both of these Doodle breeds have quite a similar appearance, which makes choosing a compatible companion even tougher. You're not the only person. Many people struggle to find a suitable companion for their living environment, so we understand the challenges you're going through. It's not easy when many Doodle breeds have an irresistible cute appearance.
Another challenge is your journey to find a companion. People often visit litters from breeders, which can lead to the feeling of remorse if you're not bringing any dogs home. In this guide, "Havapoo vs Cavapoo," we'll share the challenges and differences for both Doodle breeds with you. With a better understanding of each breed, your decision should be much easier by the end of this guide.
Origin
The origin of the Havapoo's ancestors dates back to the history of Cuba. Before the Havapoo existed, there was the Havanese. The Havanese is one of the parent breeds that's mixed with the Toy Poodle. Even though they're small, this Doodle breed displays an amiable character trait. The Poodle breed has a long-existing history, while the Havanese didn't become well-known until the 1800s in Cuba. Havapoos have a diminutive body frame with a weight between 8 to 13 pounds by the time they're full-grown adults.
Depending on the height of this Doodle breed, their weight corresponds to it. For the average Havapoo, they'll likely weigh between 8 to 13 pounds by the time they stop maturing. Like many other Doodle breeds, the Havapoo and Cavapoo didn't become popular designer dogs until the late 1990s. After more people learned about their benefits and intelligence, popularity and interests began to expand. The Havapoo's popularity led to a saying: "a dog on a mission to warm human hearts and make good house companions."
As for the Cavapoo's ancestors, the Cavalier King Charles Spaniel is favored by noble and rich families. With years of history, the Cavalier King Charles Spaniel used to be the number one dog preference among the English elites. Imagine owning a companion with a breed name "Cavalier King Charles Spaniel." While there are various sizes, the Cavalier King Charles Spaniel is a slightly bigger breed than the Havanese. This breed can weigh between 15 to 19 pounds and grow as high as 13 inches by adulthood.
Characteristics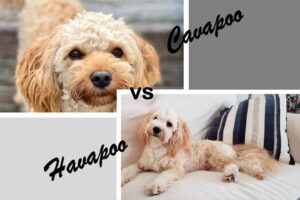 When it comes to Havapoo vs Cavapoo, they both inherit their parent breeds' small-stature traits. Since their parents are miniature in size, both of these Doodle breeds will appear short and light in weight. Havapoos will grow up to 13 inches tall with a bodyweight ranging between 12 to 26 pounds. If you provide your companion with the proper care and dietary needs, your potential Havapoo will most likely grow in healthy shape.
As for the Cavapoo, a mix between the Cavalier Spaniel's and the Toy Poodle's genes will most likely result in an adorable litter with various sizes, heights, and different shades of colors. Compared to the Havapoo, Cavapoos can grow up to 12 inches tall with a bodyweight of 15 to 30 pounds.
Related: How Big Do Cavapoos Get?
Colors
For both the Havapoo and the Cavapoo, their coat is passed down from the parent breed. This means that these Doodle breeds' appearance is a reflection of their parents. Other times, these breeds might display a rare combination that could differ from their parents' natural coat hue.
You can find Havapoos in colors such as:
Whiteish
Blackish
Grey-Colored
As for the Cavapoo, these are the coat colors you can find them in:
While they have unique colors and patterns, there are obviously other shades of colors that could be rarer. You could even come across a Cavapoo with three different colors on its coat.
Coat Maintenance
The Havapoo Doodle breed has wavy furs with a silk-like texture that is low-shedding. To keep the Havapoo's coat healthy, grooming is necessary. Unlike many other dog breeds, Havapoos require grooming regularly. By grooming your potential Havapoo companion, you're helping remove knots.
As for the Cavapoo, you can find them with wavy or straight coats. The Cavapoo is described as a hypoallergenic dog, which means it reduces the likelihood of triggering allergic reactions to sensitive people. When it comes to breeding the Cavapoo, breeders sometimes struggle to predict this Doodle breed's coat patterns. Just like the Havapoo, grooming maintenance is important. By brushing them, you're helping remove dead hair that might accumulate in your companion's skin. This increases the chance of unnecessary skin disease.
Many Doodle owners start off grooming with hardly any experience. With enough time, practice, and patience  – you'll get the hang of it. You should bring your companion to a dog groomer at least once every several months for professional help. You'll never know what you missed.
Disposition
Havapoos love attention and affection when it comes to their human owners. For a miniature size dog, this Doodle breed exhibits high clinginess levels. Don't underestimate the challenges and responsibilities of raising a dog. It can be hectic and challenging at first, especially if you're a beginner dog owner. However, time and patience will prove healthy results. On the intelligence scale, Havapoos is one of the tops on the chart. The smartness embedded in the Poodle's gene code gets passed down to the Havapoo, which means that your companion will learn much quicker than other dog breeds.
While it's still challenging, your companion or any Poodle mix will do well memorizing the commands you taught it. Find small challenges and reward them with treats using positive reinforcement. As for the Cavapoo, this Doodle breed demonstrates an average, intelligent, energetic, and peaceful temperament. Cavapoos are akin to the Havapoos in behavior.
Another important thing to keep in mind is that these breeds can suffer from separation anxiety, which means you'll have to be there for them. If you live in an active household, then that's even better for them. Even though most dog guides describe these Doodle breeds as intelligent, your responsibility includes shaping its habits to become a disciplined, well-trained companion. It's best to train them at a young age because they haven't developed any bad habits yet.
Health Problems
In life, every dog will eventually go through health problems. However, you can reduce these health problems by providing them with the proper dietary needs, exercise, and proper care. For the Havapoo and the Cavapoo, they could deal with these health issues as they age:
Susceptibility to auditory defects
Cataracts
Hypothyroidism
Heart Problems
Like humans, dogs can deal with various problems when it comes to health. As an owner, you'll have to keep an eye out and be observant if something doesn't seem right.
Conclusion For "Havapoo vs Cavapoo"
When it comes to the Havapoo vs Cavapoo, both of these breeds have many similarities. However, every person's living environment is different. If you find a breed that's right for you, then chase it. Our team at WeLoveDoodles would like to advise you to always do your research before purchasing decisions. There are numerous Cavapoo and Havapoo puppy mills out there that should be avoided due to unethical practices. Make sure to read up on the reviews and see if these breeders are reliable and trustworthy.
For other dog comparison guides, check out:
To bring home a Cavapoo or Havapoo companion, check out the best breeder recommendations:
You can learn more about these Doodle breeds, watch "Havapoo vs Cockapoo" from Animal Guide down below: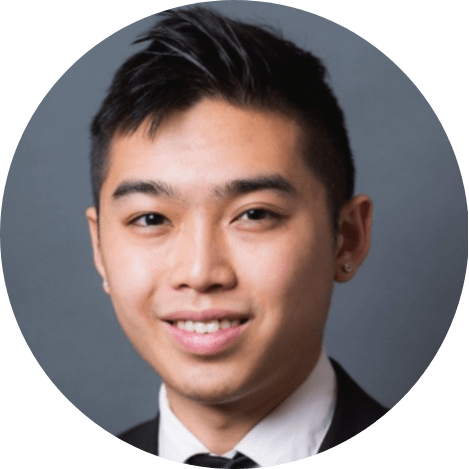 Andy is a full-time animal rescuer and owner of a toy doodle. When he's not saving dogs, Andy is one of our core writers and editors. He has been writing about dogs for over a decade. Andy joined our team because he believes that words are powerful tools that can change a dog's life for the better.
Why Trust We Love Doodles?
At We Love Doodles, we're a team of writers, veterinarians, and puppy trainers that love dogs. Our team of qualified experts researches and provides reliable information on a wide range of dog topics. Our reviews are based on customer feedback, hands-on testing, and in-depth analysis. We are fully transparent and honest to our community of dog owners and future owners.