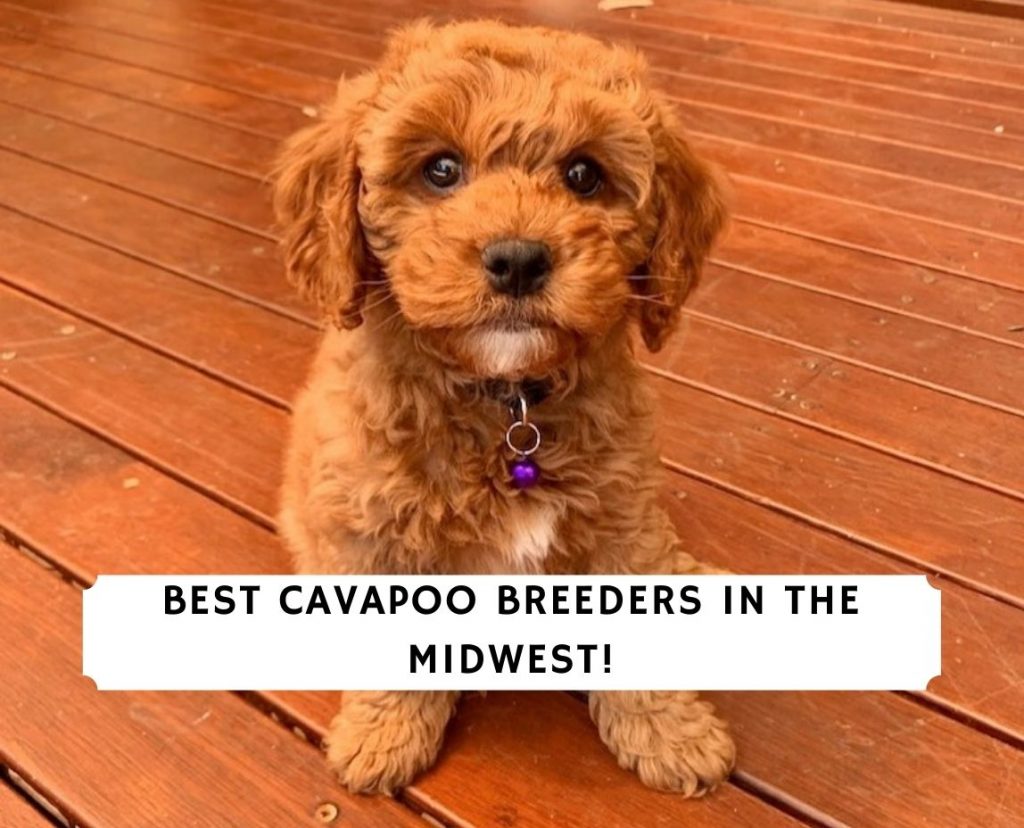 Are you a resident of the Midwest looking for smaller sized that is hypoallergenic and nonshedding? Maybe you are looking for an intelligent, loving, and healthy puppy with a service dog temperament? Then a Cavapoo would be the right choice for you.
Cavapoo's are a type of hybrid dog comprised of Cavalier King Charles Spaniel and Poodle. These are good-natured dogs that often go on to become service and emotional support dogs. In addition, Cavapoos are also hypoallergenic, so if you are looking for a dog with minimal shedding then this is definitely the dog for you. We've done our own research to find some of the most reputable Cavapoo breeders in the Midwest.
Since Cavapoo puppies are trending in the dog world, there aren't many reputable breeders that are health and genetic testing. If you purchase a Cavapoo from a backyard breeder or puppy mill, then you are susceptible to a puppy with hereditary diseases and health issues. Thus, you'll want to buy from a reputable Cavapoo breeder in the Midwest. Check them out and get started on your journey of adopting one of these beautiful dogs.

Golden Valley Puppies, located in Oakville, Iowa, is a Cavapoo breeder that specializes in providing its customers with well-loved and well-rounded Cavapoo puppies.
The Cavapoo puppies at Golden Valley have an exciting early life where they can run and play on a large family farm. In addition, these puppies in the Midwest also receive lots of exposure to humans of all ages, so they will be well socialized before being adopted.
On their website, you can find a list of upcoming Cavapoo puppies for sale. The parent dogs for each litter are shown along with a picture and the dog's weight. Knowing the parent dogs' measurements before an adoption can give you a good idea of what your Cavapoo puppy will grow to resemble.
Each parent dog at Golden Valley Puppies is either an American Kennel Club (AKC) purebred Poodle or an American Kennel Club (AKC) purebred Cavalier King Charlies Spaniel. This means that all puppies are part of the F1 generation of Cavapoo.
The website for Golden Valley Puppies outlines the adoption process. You will complete an adoption application that must be approved before paying your deposit. Once you pay your non-refundable deposit, a spot on the waiting list will be held for you. When you are the first person on the waiting list, you will be notified when a new litter of puppies has been born. Golden Valley will assist with matching families to the Cavapoo puppy that best suits them.
So, if you live in the Midwest and want to purchase a Cavapoo puppy from a reputable breeder then contact Golden Valley Puppies.
Other articles you would like: Cavapoo vs Goldendoodle and Cavapoo vs Maltipoo.
Cavapoo Breeder Information
Website: Golden Valley Cavapoos
Email: goldenvalleypups1@gmail.com
Address: Oakville, IA 52646, US
Telephone: (319) 750-1475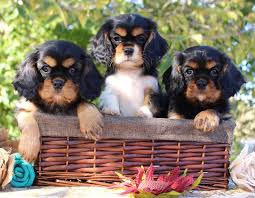 At Black Powder Farm Little Dogs, you will find Cavapoos, Cavalier King Charles Spaniels, and Poodles for sale. The puppies are born and raised on the family farm in Missouri and experience lots of playtime with adults and children of various ages. So, if you want a healthy and happy Cavapoo puppy, this is a great potential breeder.
Each Cavapoo puppy at Black Powder Farm is given its first round of shots, dewormed, microchipped, and has had a full veterinary check-up before adoption. All their Cavapoo puppies in the Midwest also come with a 2-year genetic health guarantee that ensures that your puppy does not have any hereditary diseases or ailments.
The dams and sires used at Black Powder Farm are listed on their website, along with information for their current litter. The parent dogs at this organization are purebred Poodles and purebred King Charles Spaniels, so each puppy is an F1 generation of Cavapoo.
These parent dogs have been DNA-tested to ensure that no diseases are passed down to their puppies. Each new Cavapoo litter is displayed on their website with individual photos of each puppy. This also tells you when the litter was born, when they will be ready for pick-up, and whether they are reserved already or not. To reserve your spot for a Cavapoo puppy at Black Powder Farm, you must make a deposit.
If you have decided to adopt an adorable Cavapoo puppy from Black Powder Farm Little Dogs, contact them today to make your deposit to get on the waiting list for the newest addition to your family.
Cavapoo Breeder Information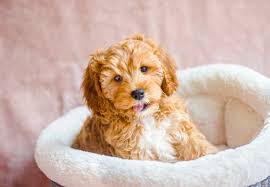 At Sleeping Bear Kennels, their goal is to breed Cavapoo puppies in the Midwest that can go on to become service, therapy, and support dogs, as well as great family companions.
Located in Kalamazoo, Michigan, Sleeping Bear Kennels will provide you with an intelligent and well-socialized puppy who will grow into a fantastically behaved dog.
All parent dogs undergo health and genetic testing to ensure that their Cavapoo puppies will be healthy and free of hereditary diseases. Sleeping Bear Kennels focus on breeding red and white Cavapoos, so parent dogs are carefully selected for coat color, temperament, and personality.
Parent dogs are also assessed for elbow and hip problems to ensure that they are healthy when giving birth and do not pass these problems onto their puppies. Additionally, every Cavapoo puppy at Sleeping Bear Kennels is exposed to early neurological stimulation. This training helps develop strong minds and bodies within these puppies so they aren't stressed or anxious later on in life.
If you would like to adopt one of these Cavapoo puppies in the Midwest, you can complete an application on their website. Sleeping Bear Kennels will contact you when they are ready to receive a deposit, which will hold your spot on the waiting list.
You will be notified when your Cavapoo litter is expected. Once the puppies are born, they are assessed for temperament which will help decide which puppy will be the best for your family. If you are looking for a strong, intelligent, and affectionate Cavapoo puppy in the Midwest, contact Sleeping Bear Kennels today!
Cavapoo Breeder Information
FoxGlove Farm is a breeder located in Ohio dedicated to providing all customers with beautiful and well-trained Cavapoo puppies. At FoxGlove Farm, they pride themselves on training puppies at an early age, so when it is time for your puppy to come home with you they will already be well-behaved.
Unlike most Cavapoo breeders in the Midwest, FoxGlove Farm releases puppies to their new home at 10 to 12 weeks, so they are better trained than most younger puppies. In addition, this also helps them socialize longer with their littermates and mothers. They don't believe in releasing their puppies at 8 weeks old since that is too early.
If you decide to adopt a Cavapoo puppy from FoxGlove Farms, you will be given a New Puppy Owners' Quick Start Guide and an online course for training your new puppy.
Additionally, new owners will be provided with valuable resources for everything puppy-related; from dog food or toys for training, you are guaranteed professional guidance if you adopt a puppy from FoxGlove Farms.
Parent dogs at FoxGlove Farms have been carefully chosen from around the world. These dogs have been chosen based on their healthy bloodlines. All parent dogs are tested for genetic diseases that could be passed down to their puppies. In addition, all their Cavapoo puppies are up-to-date on vaccinations and dewormed before the time of adoption.
If you are interested in adopting a Cavapoo puppy from Foxglove Farms, contact them today and they can help you start the process of bringing home a well-trained and lovable little bundle of joy.
Contact Info:
How to Choose a Cavapoo Breeder in the Midwest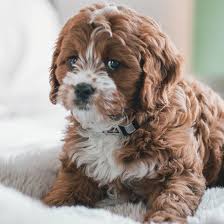 When choosing any dog breeder, you must ensure that they are a reputable breeder. Professional Cavapoo breeders in the Midwest will ensure that your new puppy will be happy and healthy.
You have quite a few Cavapoo breeder options if you live in the Midwest, but here are a few things to keep in mind when choosing the right breeder for you.
When choosing a breeder, location is an important aspect to keep in mind. Some Cavapoo breeders have strict no-shipping policies on their puppies, so you must ensure that you have travel arrangements made in advance. It is important to speak to a breeder about shipping policies before committing to a waiting list because waiting lists often require non-refundable deposits.
Another aspect to consider is what color of Cavapoo that you are looking for. Cavapoos can come in many different coat colors such as red, chocolate, and gold. As many breeders focus on specific colors of Cavapoos, knowing what color you prefer will help you decide what breeder to use for your new puppy.
You should also consider what generation of Cavapoo puppy you want. These are the cryptic letters you see from a breeder such as F1, F1B, F2, F2B, or multi-gen. An F1 generation means that both parent dogs are purebred. Sometimes breeders breed a purebred with another hybrid or two hybrids together. If you prefer a certain generation, it is important to note that while speaking with potential breeders.
Conclusions for Cavapoo Breeders in the Midwest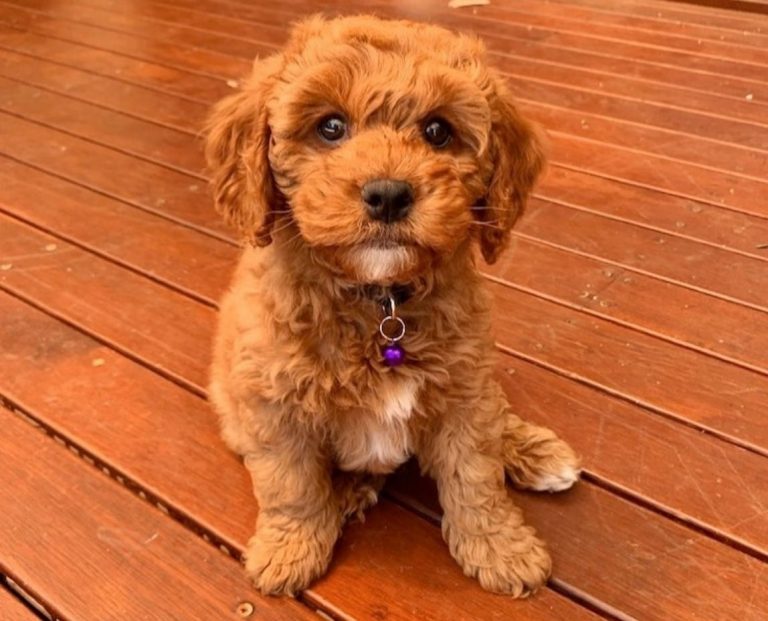 If you live in the Midwest and are ready to adopt a Cavapoo of your own, you are in luck! There are many reputable breeders in your area, full of knowledgeable professionals who are ready to help you every step of the way on your journey to welcoming home your newest family member. Remember that not all Cavapoo puppies for sale in the Midwest are the same. Make sure you choose a breeder that health and genetic tests their puppies so you won't be spending money on medical bills later on.
Check out these other articles:
Garrett loves animals and is a huge advocate for all Doodle dog breeds. He owns his own Goldendoodle named Kona. In addition, he volunteers at the Humane Society of Silicon Valley, where he fosters dogs and helps animals. Garrett enjoys writing about Doodles and believes that dogs can teach humans more about how to live than humans can teach a dog.
Why Trust We Love Doodles?
At We Love Doodles, we're a team of writers, veterinarians, and puppy trainers that love dogs. Our team of qualified experts researches and provides reliable information on a wide range of dog topics. Our reviews are based on customer feedback, hands-on testing, and in-depth analysis. We are fully transparent and honest to our community of dog owners and future owners.