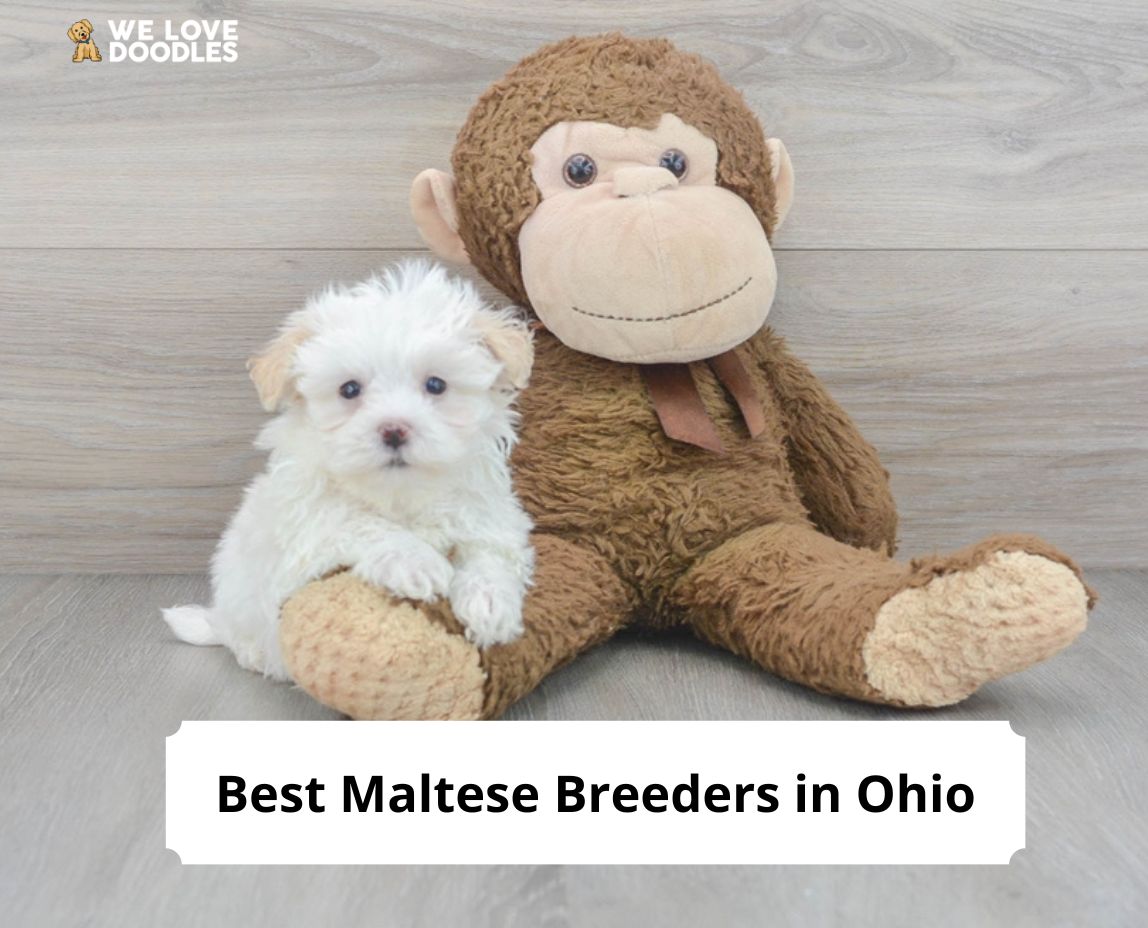 There are few things cuter than a Maltese puppy. They are an affectionate, gentle breed, and by all accounts, they make wonderful family dogs. They require regular grooming due to their floor-length silky hair, which is considered hypoallergenic. However, many Maltese owners prefer to keep their dogs clipped and groomed. Additionally, Maltese puppies shed little, and their small stature makes them the perfect companion for small space living. 
Breed enthusiasts claim that you can't have just one, and once you are owned by a Maltese, you will be ruined for any other small dog breed. These are smart little puppies that will win your heart with their antics, their ability to learn tricks and obedience commands, and their affectionate and loving nature. Be aware, however, that Maltese are known for being vocal dogs. They are certain to keep you entertained and informed about everything that's happening around you. Maltese are one of the oldest European breeds and have been the lap dogs to royalty for hundreds of years. 
As you look into adopting a Maltese, you may see that there is some controversy regarding male and female Maltese, and which gender is the most desirable. This stems from the common issue that Maltese owners have with male puppies marking their territory and urinating in the house. Male Maltese have gotten kind of a bad rap for doing this. Yes, it's a problem, but can be easily solved by neutering your male Maltese at the proper time. When it comes down to it, it's not the gender that makes the dog, it's the temperament, and both male and female dogs can possess a loving and kind temperament that makes them wonderful family pets. 
Some breeders may offer only males or only females out of future breeding and that is less about the male/female controversy than it is about the breeders' wish to add to their own kennel's breeding stock. Often, a Maltese breeder in Ohio will retire their females after a certain amount of litter has been produced, and they are looking to replace that breeding dog with another quality female so they will take the pick of the litter among females to accomplish that.
If you're in the state of Ohio and want to find a Maltese breeder, you're in luck. We've compiled a shortlist of the best Maltese breeders in Ohio. We only include reputable puppy breeders and exclude puppy mills. We have also included a well-established puppy broker in this list that is approved by AKC to broker Maltese dogs that also has a "no puppy mill" guarantee. Here are the three Maltese breeders and brokers that made our list. 
Other articles you will like: Maltese vs Maltipoo – Dog Breed Comparison!
Premier Pups is one of our top recommendations for trusted Maltese breeders in Ohio. Premier Pups has been breeding Maltese dogs and other breeds for over a decade and have experience with over 40 breeds. They have bred purebreds and designer breeds alike and are one of the top breeders in Ohio.
An amazing journey from start to finish, adopting a puppy from Premier Pups is an experience that keeps on giving. With Premier Pups you get 24/7 customer support before and after you adopt your puppy, financing options, nationwide delivery options, and a vast collection of informative articles that can aid you in the upbringing of your Maltese puppy. You can find thousands of puppy photos and customer reviews on their website and have the option to share photos and stories about your adopted fur baby yourself.
Premier Pups is one of the leaders in the industry with a network of dozens of trusted breeders. Their puppies are regularly screened and given a clean bill of health before adoption. They provide a 10-year health guarantee for all their puppies, which is a clear sign of a responsible breeder that follows the code of ethics. Their 10-year health guarantee is the longest in the business and it backs up their promise of raising healthy and happy puppies.
At Premier Pups, the puppies are raised in a safe, nourishing environment and are socialized with daily to ensure their transition home goes smoothly. An entire team of care specialists, groomers, and Puppy Agents see that the puppies are given the best possible care.
Puppy Information:
You can choose by gender, coat color, and size

Rigorous health checks
Premier Pups Information:
2. PuppySpot Maltese Ohio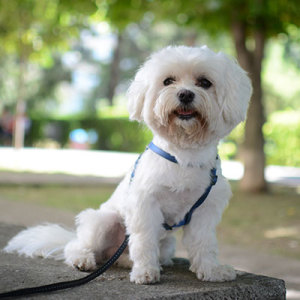 PuppySpot is an online puppy broker that uses reputable breeders to locate and sell all different breeds of dogs, including Maltese. They carefully screen their Maltese breeders and require comprehensive health checks for every puppy that's listed on their website. Additionally, they reject puppy mill breeders and only have a 10% acceptance rate for breeders who pass USDA standards. The Maltese puppies sold through PuppySpot are vaccinated, dewormed, and sent home with a 10-year health guarantee that is activated when the new owner brings their puppy to their personal veterinarian.
PuppySpot uses a private travel network to ensure your puppy reaches you safely.  This company has 10,000+ 5-star ratings for their quality of dogs and service to their customers. To date, they have sold more than 220,000 puppies to happy families. Fill out the online form and search the website for your preferred breed. PuppySpot even has the best match quiz for you to find the perfect dog for you. 
We bought one of our puppies from PuppySpot and really have nothing but good things to say. They saved us tons of time from screening breeders and waiting for a Maltese puppy. They only list puppies for sale that are already born, so you won't have to wait on a long puppy waitlist.
Puppy Information:
Many Breeds available

Holds their breeders to rigorous health standards
Puppy Spot Information:
3. Hocking Hills Maltese Ohio
Based in Lancaster, Ohio, Hocking Hills Maltese breeds show quality AKC registerable as well as 'pet only' Maltese puppies. Their website carries facts about the Maltese breed, grooming, and care. They keep a waitlist of potential homes. Additionally, a small deposit will purchase a spot on the list. They are currently taking deposits for Fall 2021 and Fall 2022. Prices vary depending on the dog's show and size potential.
These Maltese puppies in Ohio receive their puppy vaccines and deworming and are ready to go home at 8 or 12 weeks by arrangement with a one-year health guarantee. They do not ship but will attempt to accommodate their adopters by assisting with transportation within reason. Hocking Hills' breeding stock Maltese dogs are on-site. They welcome you to visit their facility and meet the dogs by appointment, and also will happily accept inquiries by text or email. If you're looking for a local Maltese breeder in Ohio, you should highly consider Hocking Hills Maltese.
Maltese Puppy Information: 
Males and females are both desirable, good-tempered dogs

Mature Maltese puppies weigh 5-6 pounds
Maltese Breeder Information:
4. Cogins Maltese Ohio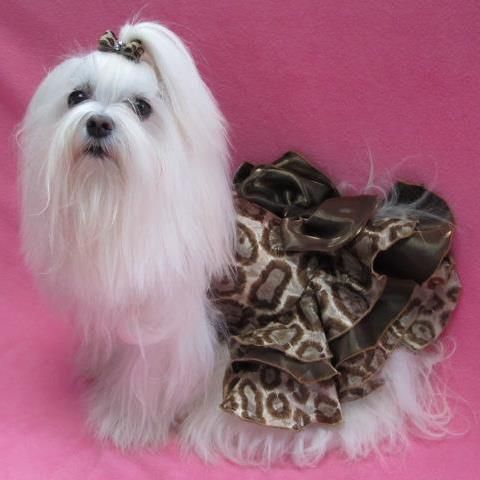 Located in Fremont, Ohio, Cogins Maltese breeds in accordance with the AKC standard for their Maltese puppies. Their goal is to provide their customers with happy, healthy, well-socialized dogs for a lifetime of loving companionship. This small farm breeding operation is located on 7 acres of land and involved the entire family. They breed Maltese puppies in Ohio that are show quality and family-friendly. Additionally, they take pride in their dogs and have a focus on educating the public about this wonderful breed of dog.
Cogins Maltese sells their dogs with a contract and a 2-year health guarantee. All their Maltese puppies for sale in Ohio go home with vet records, vaccines, and deworming, AKC paperwork, and a vet check performed by 10 weeks of age. Cogins keeps a waiting list and requests that you contact them by phone for inquiries.
Maltese Puppy Information:
Males and females are available

AKC and Pet Only registration
Maltese Breeder Information:
Choosing Maltese Puppies For Sale in Ohio
If your puppy comes with a contract, read it carefully before you sign and be prepared to do what is necessary to adhere to it. Simple things like failing to get a vet check on your new dog within a specified period of time can invalidate the contract and remove the protections it is meant to provide. Same with your Maltese puppy breeder's Health Guarantee.

Follow your breeder's instructions for potty training, feeding, and housing your puppy. Each breed is different and these people are the experts on Maltese dogs whose advice you need to follow, in addition to your veterinarian.

Choose your breeder with care. Visit the facility or home of your Maltese breeder. Check for cleanliness and the condition of the breeding pair. Spend time with the dogs and get a sense of their personalities and temperament. The parents will be passing down these traits to their puppies. Be wary of any breeder who will not allow you to meet the breeding pair, or to come choose your puppy in person and visit with it before it's time to bring it home. Breeders should also be forthcoming with all vet records and health and genetic testing done on the parent dogs.  We recommend that you do not commit to any breeder that does not genetically test their dogs and puppies rigorously for defects.

Some male Maltese have issues with marking their territory including urinating in the house, even if they've been housebroken. This is common in all-male dogs and can be rectified by neutering your dog when the vet recommends it. Removing the hormonal urges will take care of the problem.

Maltese puppies are tiny, fragile, and susceptible to cold and damp, especially when they first come home. Be sure that you have your new Maltese pup in a safe place where he won't be stepped on or injured and be extra careful when he is playing around underfoot. Remind children to be gentle when handling your Maltese puppy. Teach them to pet the dog softly and not to squeeze or drop him. Keep your puppy's bed clean and dry and out of the draft. Don't mix your Maltese puppy with large dogs who might injure him in play. 

Regular grooming is necessary to keep your Maltese puppy's long silky hair combed out and pretty. She won't shed much and is hypoallergenic. If you find that daily brushing is difficult and your Maltese's hair is beginning to tangle or mat up, don't wait. Take your dog to the groomer and have them do a short hair clip on your dog. This will relieve the burden of grooming the long hair, and at the same time make your dog look and feel better. 
Conclusion for Maltese Breeders in Ohio
If you're prepared to organize your life around an adorable Maltese puppy, you won't be sorry. These adorable little scamps are going to snuggle and bark their way right into your life and home. Maltese puppies quickly become valued and indispensable members of your family and no lap feels complete without a cute little Maltese dog on it. They are the best companion dogs, and once they choose you to be their person they are loyal and devoted to you. Their brightness, vigor, and sense of play make the Maltese the perfect small breed, toy dog for the person who is ready to give their love to a tiny puppy. 
You will also like:
Garrett loves animals and is a huge advocate for all Doodle dog breeds. He owns his own Goldendoodle named Kona. In addition, he volunteers at the Humane Society of Silicon Valley, where he fosters dogs and helps animals. Garrett enjoys writing about Doodles and believes that dogs can teach humans more about how to live than humans can teach a dog.
Why Trust We Love Doodles?
At We Love Doodles, we're a team of writers, veterinarians, and puppy trainers that love dogs. Our team of qualified experts researches and provides reliable information on a wide range of dog topics. Our reviews are based on customer feedback, hands-on testing, and in-depth analysis. We are fully transparent and honest to our community of dog owners and future owners.