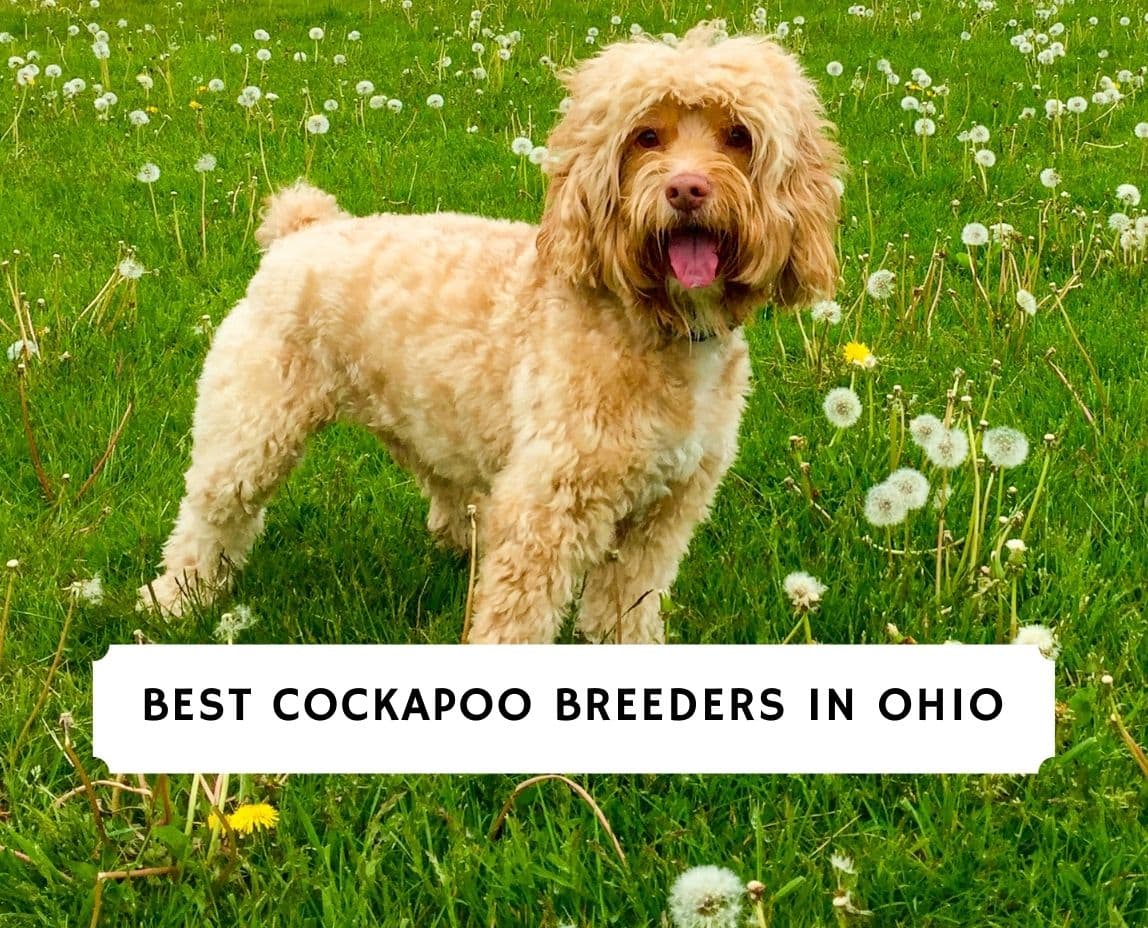 If you're searching for the best Cockapoo breeders in Ohio, then this guide will help make things easier. Adopting a Cockapoo puppy is such an exciting journey for any potential adopter. There are, however, a variety of things one should consider before jumping to make that decision. You'll most likely find some Cockapoo breeders in Ohio online.
Before scrolling down this list of the best Cockapoo Breeders in Ohio, check out other similar recommendations: Best Poodle Breeders in Ohio and Best Goldendoodle Breeders in Ohio.
Cockapoo Puppies for Sale in Ohio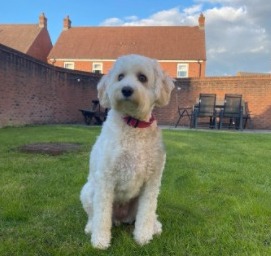 Not all can raise the ideal Cockapoo. Finding a reputable breeder is a challenging task. Amongst the Midwest states, Ohio is perhaps the most abundant with Cockapoo breeders. We have curated a list of some of the most renowned breeders in the state here.
Cockapoo Guides: Best Cockapoo Generations and Best Dog Food For a Cockapoo.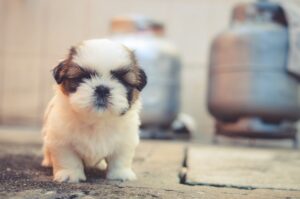 Premier Pups is one breeder that seeks to find just about the right puppy for you. They carefully select Cockapoo puppies from reputable breeders and deliver them to adopters in Ohio. They are just outside Columbus in Johnston. The breeder serves Ohio and neighboring states like Illinois and Michigan. Some of the litters they produce include Yorkie, Maltese, Cockapoo, Cavapoo, and Cavalier king.
Premier Pups maintain a high standard in breeding their puppies and when requesting puppies from another breeder. The breeder is certified by the USDA and strives to breed and raise puppies in line with their guidelines. At Premier Pups, the goal extends beyond just selling puppies. The breeder makes it a duty to ensure that the right puppy is matched to the right home.
Edit (2/22/2022): Premier Pups is offering our customers a very generous $250 coupon code when you use "WLD250" at checkout. This is an exclusive coupon that you won't find anywhere else!
Premier Pups Details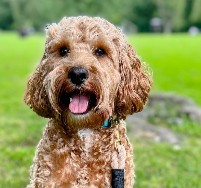 Recognized as one of the most reputable Cockapoo breeders in Ohio, PuppySpot is one of our top recommendations. PuppySpot is not a single breeder, but a respected company that is comprised of a wide network of licensed and registered breeders from all over the nation. They specialize in breeding and raising small breed puppies from purebreds to designer breeds.
The environment in which the Cockapoo puppies are raised at Premier Pups is a family one. The PuppySpot family is a team of care specialists all of whom are true dog lovers. The puppies are available for adoption once they reach 8 weeks of age, and come with a 10-year health guarantee, two aspects that are clear signs of a responsible breeder. The puppies are also socialized early to ensure their transition home is smooth and without incident.
The adoption experience at Premier Pups is one that customers praise often. They provide their customers with support both before and after adoption and have additional benefits in place such as nationwide delivery and financing options.
PuppySpot Details
3. Puppies Online
Second on the list of the best Cockapoo breeders in Ohio is "Puppies Online." Puppies Online is a family breeder that has been in operation since 2008. The breeder has also been producing puppies since 2004. Puppies Online partnered with Dogs to the Rescue in 2012 to rescue stray dogs and put them up for adoption. The group makes sure to spay and neuter all the strays they pick. They also vaccinate all of them and fix a regular appointment with the vet.
The goal of Puppies Online is to provide puppies and litters to people who exhibit a passion for puppies. The breeder has in its kennel a variety of dogs, including Morkies, Yorkies, and Cockapoos. The breeds on the ranch are all loveable and display marked characteristics. They also display a sense of individuality.
They produce purebreds and designer dogs primarily this is due to the history the breeder has with these dogs. Puppies adopted at the breeder are free of any medical issues or genetic flaws.  The litters are vaccinated and dewormed on time. Puppies adopted from the kennel are usually ready for their new homes and quickly adapt to the new environment.
Puppies Online Details
4. Mt Hope Cavaliers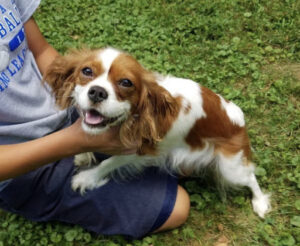 Mt Hope Cavaliers is a breeder built on the back of partnership between two families. The Ohio kennel is jointly owned by the Roy Yoder and Joe Heatwole family. The two families have produced some of the finest puppies of Cockapoo in Ohio. Founded right in suburban Holmes County, Mt Hope Cavaliers promises a wealth of exceptionally bred and raised canines.
The Roy family has been in the dog breeding business for over 14 years and has produced phenomenal dogs in that time. Some of them include Cavapoos, Shihpoos, and Cockapoos. The breeder is tucked between Cleveland and Columbus. A great feature of the breeder is the deep level of experience wielded by its owners. There is no better place in Ohio to adopt cockapoos than Mt Hope Cavaliers.
Mt Hope Cavaliers Details
5. Brodrick's Barkery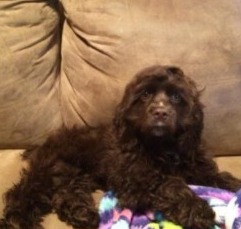 Brodrick's Barkery is a prominent breeder on the outskirts of Columbus. It's been in operation for the past 26 years. The breeder is run by a large family consisting of 12 children and grandchildren of the original owners. The breeder began with a couple of Doodle dogs but expanded to include Collies and Cockapoos over the years. The puppies are raised as though they are outsized members of the family.
Once born, puppies are raised inside the home and catered for until they turn eight weeks. This is when they are then given off for adoption. Brodrick's keeps potential adopters up-to-date on their litters from the moment they are born. Their webpage Is filled with photos of all their new pets, and interested adopters can select a Cockapoo of their choice from there. The litters are vaccinated before being sent to their new homes.
Brodrick's Barkery Details
 6. K & D's Legacy Cockapoos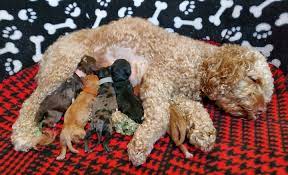 K and D's Legacy Cockapoos is perhaps the smallest breeder on our list. The Cleveland-based breeder has about half a dozen litters in its care. What they lack in quantity, however, they make up for in quality. The couple who run the breeder, Katelyn, and Daniel, have had a passion for breeding dogs for years. They are one of the few breeders in Ohio who began their breeding business with Cockapoos.  They fell in love with them afterward due to their versatility and agility.
K and D's Legacy Cockapoos strives to produce Cockapoos with just about the right temperament, health, and beauty. They lay more emphasis on health as the most important. An interesting thing about this breeder is that they offer breeder support even after adoption. This is to tackle issues relating to the dog's happiness or health.
K and D's Legacy Cockapoos Details
7. Petland Carriage Place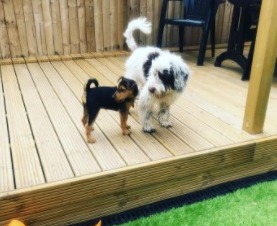 This local breeder and pet store has been in operation for almost half a century. It is one of Ohio's oldest still existing breeders. The breeder has a state-of-the-art-ranch and facility that leaves their litter well trained and tempered. Since its founding in 1967, Petland has bred and sold thousands of puppies, helping them find new homes. The breeder's store has manuals on how to train and raise your Cockapoos adequately.
They also have brochures on how to properly neuter and spray dogs if you're not a fan of litters. The manuals and brochure all come free of charge. In rare cases that you cannot find a Cockapoo of your liking at the breeder, they would refer you to other reputable breeders. They also provide counseling and assistance to owners of dogs adopted elsewhere – indeed, a great breeder.
Petland Carriage Place Details
8. Red Poodle Paws
Last on the list of the best Cockapoo breeders in Ohio is "Red Poodle Paws." Ohio does not have a shortage of breeders that have been in the business for decades, and Red Poodle Paws is one of them. The Millersburg-based breeder has been in the canine breeding business for over two decades. The breeder started as a hobby for the family but has since expanded into a full-time passion.
The breeder makes it a duty to check all their breeding parents regularly. Before a breeding process, they have to be certified fit by the vet. This eliminates the risk of genetically deformed litters and puppies. Red Poodle Paws specialize in breeding Poodles and Poodle crosses, including Cockapoos and Cavapoos. Sometimes, usually in the spring, the breeder produces a different breed like French Bulldogs and Bernadoodles.
Red Poodle Paws Details
Conclusion For The "Best Cockapoo Breeders in Ohio"
Ohio is one of the most canine-friendly states in the union. On average, one in every five households owns a dog. This has led to exponential growth in breeders as well. You may be tempted to own a dog of your own but be mindful that getting the right breeder is essential. Cockapoos are lovely, adorable dogs, and if you settle on adopting one, these breeders would be the place to start. We hope you get what you're looking for in one of them. Good luck on your adoption journey.
For more Cockapoo guides, you can check out:
To learn more about the Cockapoo dog breed, watch "Why Get a Cockapoo" from Dog World down below: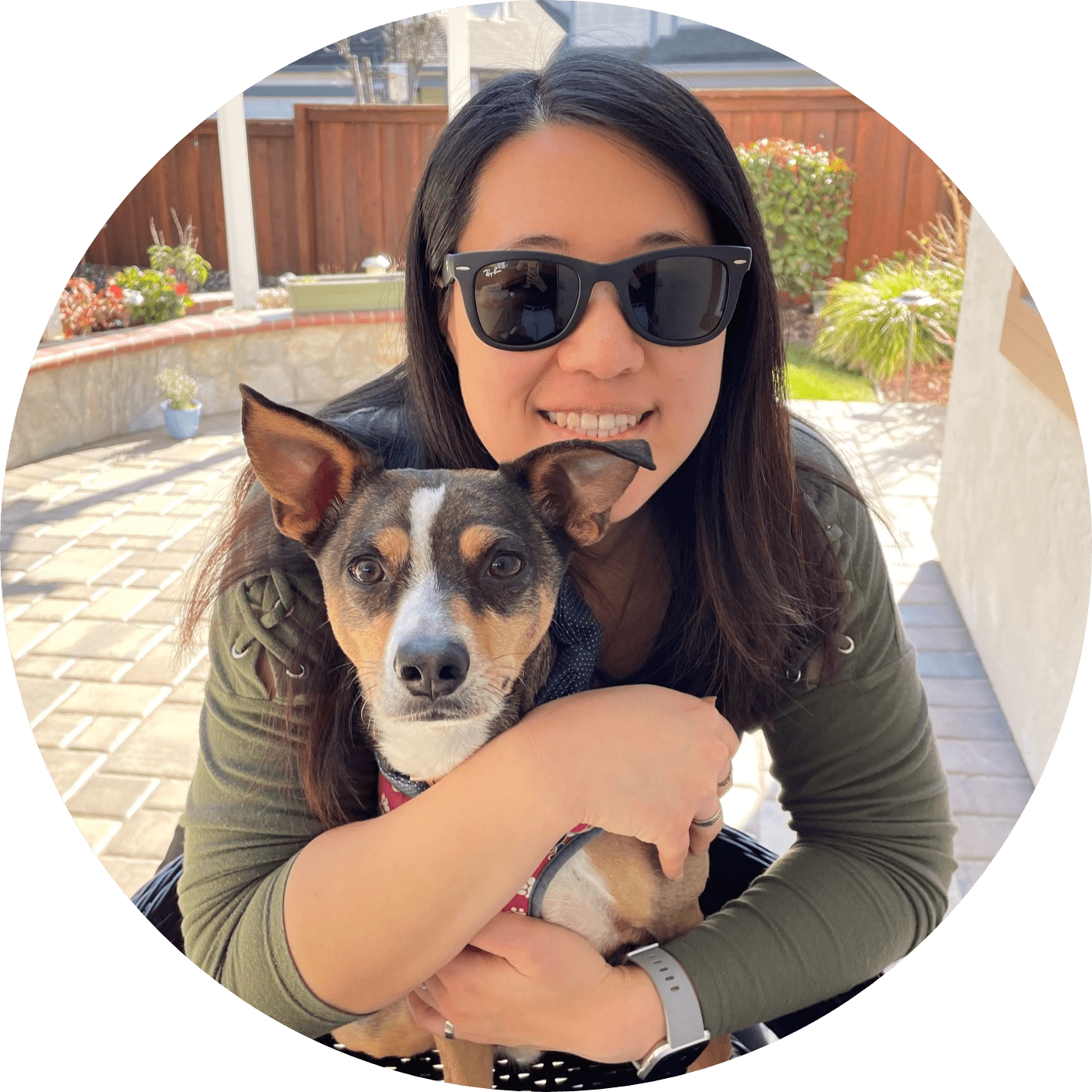 Dr. Sabrina Kong graduated from the Royal Veterinary College in England in 2016 and has been working at a small animal clinic in Northern California since then. She grew up in the Bay Area and got her bachelor's degree from Cal Poly San Luis Obispo. She also became a Certified Canine Rehabilitation Practitioner through a program at the University of Tennessee.
When she isn't in the clinic taking care of her four-legged patients, she enjoys traveling and trying new foods with her friends and her three-legged dog, Apollo. She adopted Apollo from her clinic when he was a puppy with numerous health issues. Dr. Kong truly cares about taking care of animals.